Romantic things to do in Ourense:
love hidden in every corner
It's not Venice, Paris or Rome. Ourense doesn't even need to resemble these iconic cities of love. Along its streets and at its monuments and hot springs are dozens of spots perfect for expressing your love or holding hands, surrounded by millennia of history. The capital of Ourense province deserves a place of honour among Galicia's most romantic cities due to the wealth of fun things to do. It may seem a bit hedonistic, but the best thing to do in the Galician city is surrender to the pleasures it offers, whether gastronomic, wellness-related or cultural.
If you are looking for somewhere to enjoy a few days of rest, relaxation and enjoyment with your partner, you've found it. Below you will find some great things to do in Ourense that are even more romantic when shared with your partner. We've incorporated a little bit of everything so you can choose which ones best suit your taste and those of your better half. All of them can be done in a weekend if you plan well, but if you happen to be staying for at least four days, we also recommend that you take the opportunity to make some excursions in the surrounding area. Less than half an hour away are some charming towns and villages such as Allariz, Ribadavia and O Carballiño.
Things to do to enjoy Ourense as a couple
The beautiful city of Ourense is full of romantic things to do throughout the year, although it is in the spring when it shows its best side. In this selection of things to do you'll be able to soak up all the culture as well as the thermal water, you'll eat like a king and you'll relax in places full of nature. Are you ready?                   
Free cancellation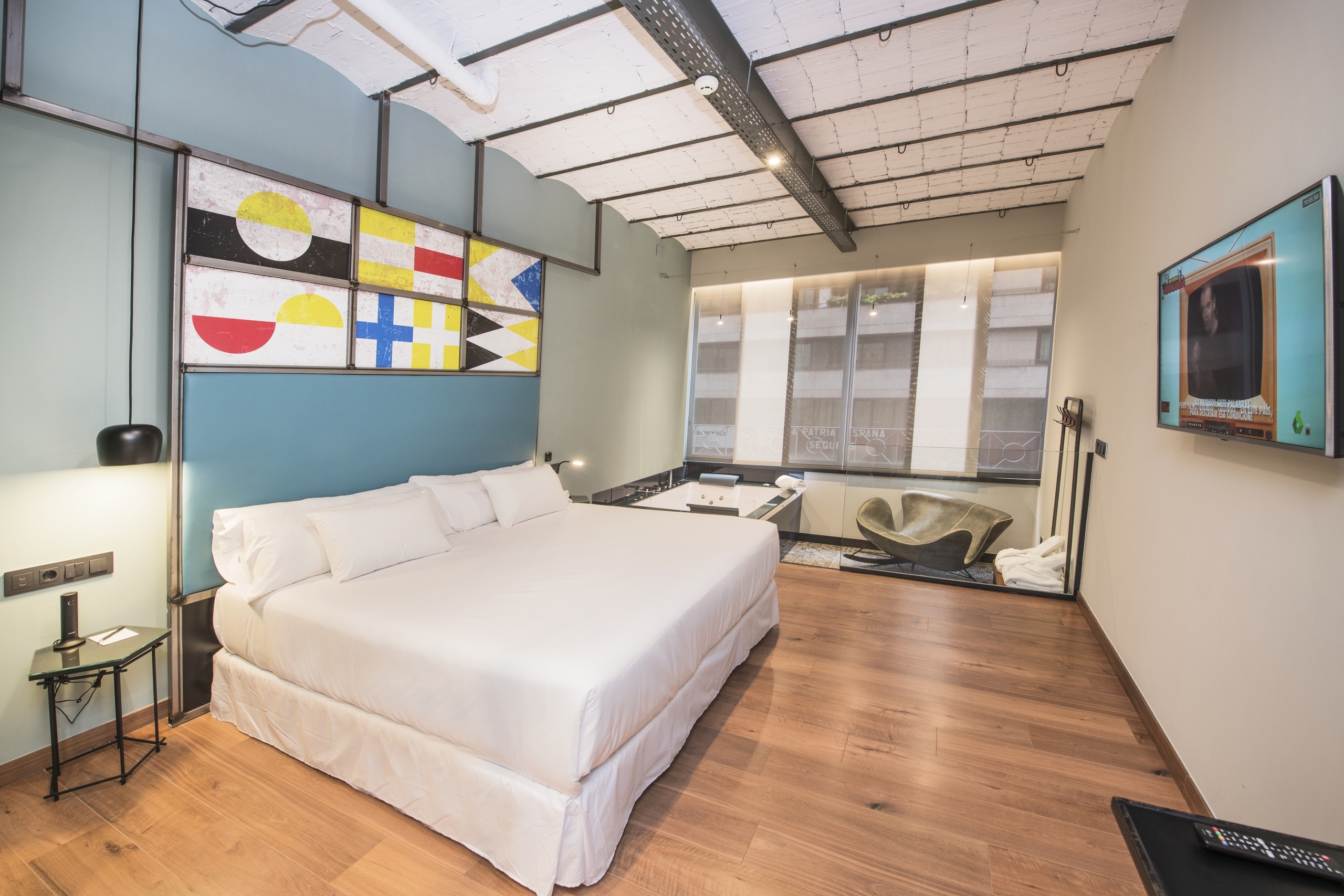 Strolling hand in hand through the old town
Walking hand in hand through Ourense isn't mandatory, but strolling through the old town certainly is, since it is home to historical landmarks that deserve to be seen at a leisurely pace and with lots of passion. We recommend taking a guided tour of at least two hours, because its small squares, arcades and mansion houses have many stories to tell. If you go on your own, start at Plaza Mayor (Praza Maior), where the Archaeological Museum and Town Hall are located, before continuing onto María Madre church and Plaza de la Magdalena. From there, walk to Plaza del Trigo, which is surrounded by arcades and mansion houses. Be sure not to miss the cathedral, Santa Eufemia church and the Pazo Oca-Valladares mansion house (see the courtyard). Afterwards, head to the Alameda with its beautiful modernist buildings and, next to it, the main market.
Successive expansions of the city gave rise to convents, chapels and parks, among others, so grab a map and let yourself be guided by your intuition, because there is a lot to see and do in Ourense.
Roman bridge: walking on history
If you like to remember all of your couple holidays with special images, one photo you should definitely take is on the Roman Bridge or the Old Bridge (Puente Viejo). The bridge is considered Ourense's greatest feat of engineering, since it was built originally by the Romans, most likely in the time of Augustus, to cross the waters of the river Miño. It was later reconstructed for the first time in the thirteenth century and consolidated in the seventeenth century. Two unusual facts about the bridge are that the Camino Mozárabe from Santiago de Compostela passes over it and it also appears in the city's coat of arms.
Another bridge that particularly stands out and stands in great contrast to the Roman Bridge is the Ponte do Milenio (Millennium Bridge), built in 2001 with an unusual elliptical shape.
A relaxing dip in hot springs
A must when in Ourense is taking a dip in a thermal bath or swimming pool, not just for the benefits they provide but for their importance throughout the city's history. One popular option is the thermal area of A Chavasqueira-Outariz. The most common thing to do is the three- or four-kilometre Hot Springs Route that goes along the right bank of the river Miño. Start at Campo da Feira and finish in Outariz. The route takes in the aforementioned A Chavasqueira, which has public swimming pools as well as a private centre (Termas de A Chavasqueira). Just a five-minute walk away is the O Tinteiro spring and, further along, Burga do Muíño das Veigas and the Outariz swimming pools. Bring a towel and swimsuit, because you will want to get in as soon as you see them.
Tapas hopping for two
Galicia is a land of good food and drink, that is no secret, and in Ourense this is definitely the case. The city's cuisine is typical of the inland parts of the region, featuring beef dishes (such as carne ao caldeiro), pork (dishes using ear and head, or cacheira y cachucha) and river fish. Although that doesn't mean you won't find spectacular octopus and varied seafood. In terms of drinks, you should bear in mind that you are on the edge of the Ribeiro region, so wine is the most common drink.
To go for tapas on your romantic break we recommend the Ensanche part of the Old Town, where you will find dozens of taverns and bars on the streets Quiroga Palacios, Progreso, Buenos Aires, Capitán Eloy and Parque de San Lázaro.
Trip to Ribadavia
The final romantic thing to do for couples that we suggest is making a trip to a nearby town such as Ribadavia, which is just 30 kilometres from Ourense. Once there you can stroll through its historical quarter, pass through Plaza Mayor, look out its viewpoints and stop to discover the history of its Jewish quarter. Further out on the outskirts are the Termas de Prexigueiro, where you can finish off the day by taking a dip in its outdoor thermal circuit. Not a bad idea, eh?
Tips and recommendations
In terms of recommendations for a romantic break in Ourense, you don't need many, but you should remember to go at a leisurely pace at all times. This is a city that should be savoured slowly. Check the opening times of the landmarks you want to visit to avoid finding all the churches and chapels closed. If you are planning to enjoy the hot springs, take a backpack with a bathing suit, towel, flip flops and cap, as you may have to wear them in some places. And, of course, remember that in winter it can rain a lot and in summer the heat can be quite considerable. That doesn't mean you shouldn't go, but just be aware that the seasons are well defined.
Where to sleep in Ourense
One of the best places to stay in Ourense is the Barceló Ourense, which is situated in the city centre and offers magnificent facilities from where you can discover all the city's main attractions. We love its modern but welcoming interior design, in addition to the comfort of its B-Rooms, with a pillow menu, rain showers, incredible mattresses, coffee and tea kits, etc.
Its facilities are rounded off by five meeting rooms for business travellers, a free-to-use gym and sauna and a gastronomic space serving well-balanced B-Likeat breakfasts, in addition to the lobby-bar where you can enjoy a drink and appetiser. Without a doubt, a perfect hotel to enjoy this beautiful Galician city with your partner.
Free cancellation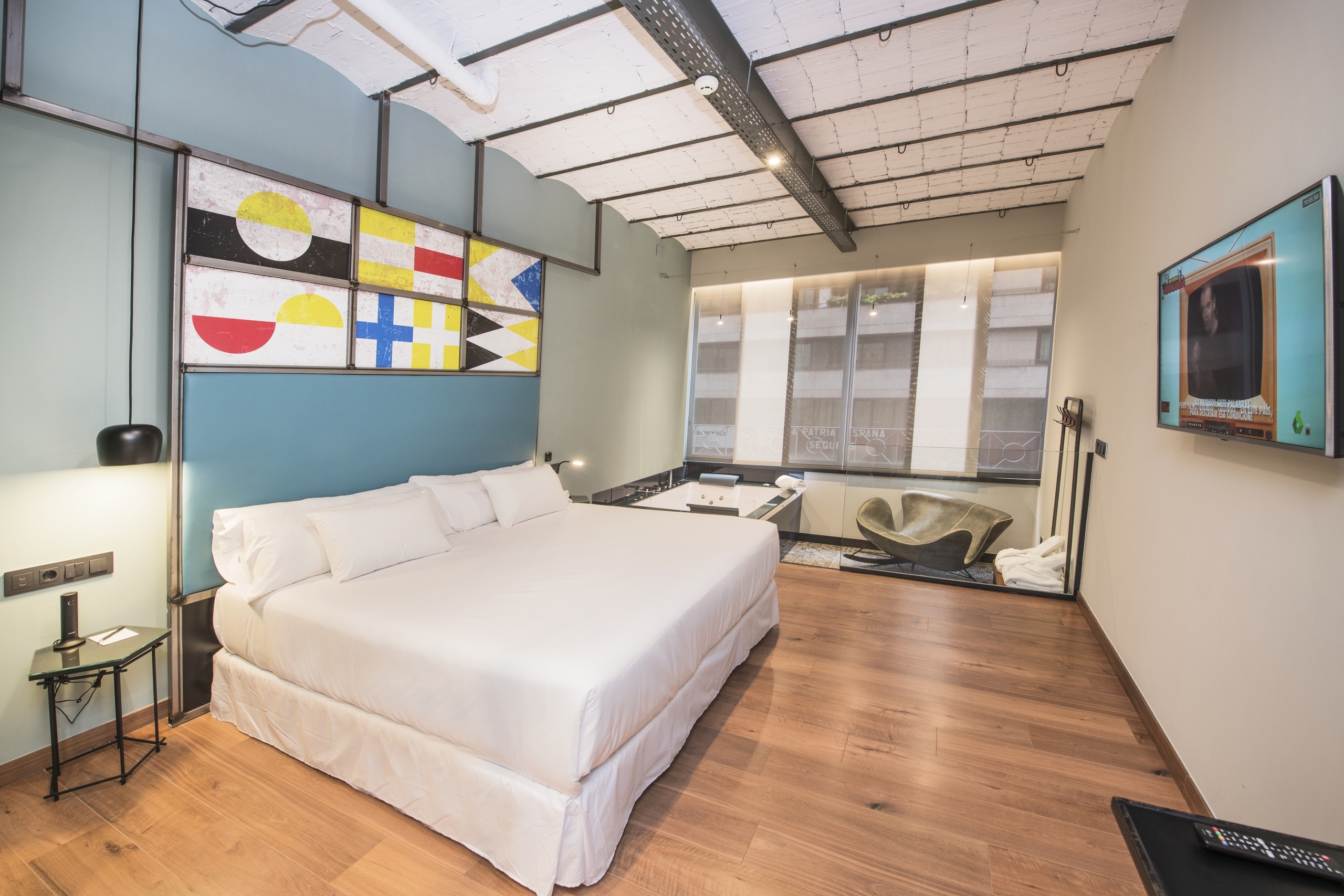 Frequently Asked Questions
What are the essential things to do in Ourense as a couple?
Ourense's romanticism is found in its streets and landmarks, which are steeped in history, but great things to do for couples in the city include visiting the hot springs spread across the city, seeing its bridges, going out for tapas in the Os Viños area and making a trip to another town or village.
What are the most romantic places in Ourense?
Ourense has many romantic spots, starting with its charming squares, Plaza Mayor and Plaza de la Magdalena, San Martiño cathedral with its Pórtico del Paraíso, the Hot Springs route with its many thermal baths, and the Roman Bridge.
What are the most romantic restaurants in Ourense?
Any romantic trip to Ourense should include a gourmet treat. Take note of Nova, which has a Michelin star and has it all: good food, service, etc. Other excellent options include Pazo de Canedo (order the tasting menu) and A Taberna, which has a traditional menu.
Related
plans