Party hotspots in Tenerife,
nights of endless fun
You're in Tenerife with your friends, family or partner, and you all want to head out and explore the island's lively, fun nightlife. That's understandable if you take into account that Tenerife has been called the island of the eternal spring thanks to the pleasant temperatures of its subtropical climate. And there's nothing that makes you want to party more than a Caribbean atmosphere just a stone's throw from Europe.
The most important thing is to be clear on where you need to go in Tenerife to enjoy a night out. If you imagine a map marking all the nightlife hotspots on the island, then you'll soon realise that there are two epicentres. On the one hand is the south-western coast of Tenerife—between the municipalities of Adeje and Arona—which is where the largest quantity of bars, clubs, pub, lounges and on-street terraces can be found. This is a favourite amongst tourists.
On the other hand, there are three large hotspots around the characteristic 'horn' of land in the northeast of the island: Santa Cruz de Tenerife—the capital—and the municipalities of La Laguna and Puerto de la Cruz, which are not to be outdone when it comes to nightlife.
Party hotspots in southern Tenerife
Costa Adeje: In recent years, the coast of the municipality of Adeje—known as Costa Adeje—has done a lot to develop what it has to offer in terms of hospitality, creating a multitude of bars, restaurants, hotels, and leisure options. Along the seaside promenade that separates the Torviscas Beach from the Puerto Colón Sailing Club, are clustered countless beach bars and cocktail bars, perfect for a chilled start to the evening. Le Club Beach Club and Otelo2 are just two suggestions.
But if you're looking for a dance floor in Costa Adeje, you'll have to head away from the water. On the Avenida Francisco Ucelay Sabina, for example, is the Achamán Discopub, a famous club on the Tenerife nightlife scene, where you'll always hear Latin beats.
Playa de las Américas: The coastal area of Arona, situated to the south of Costa Adeje, has become especially famous for two reasons: it's the gateway to the island of La Gomera and it is also home to the island's main tourism hubs. One of these hotspots is known as Playa de las Américas. Away from the shoreline you'll find parties that last for twenty-four hours a day, with neon lights shining and music pumping.
The Las Verónicas strip, a string of shopping centres located along the Avenida Rafael Puig Lluvina, hosts up to 50 establishments, including nightclubs and pubs. On its northern corner, the Papagayo Beach Club is a chill out club with white walls and a classic structure. It welcomes the hottest DJs every weekend. What's more, during the day it has a restaurant with a terrace with priceless views of the sunset over El Hierro, La Palma and La Gomera.
Just a few metres away, Tramps Tenerife claims to be the king of clubs. Inside the Starco shopping centre, this club attracts an international crowd, and, every weekend, pays homage to house, rock and pop music in its different rooms.
Los Cristianos: The last big tourist honeypot on the southern coast of Tenerife, is 3 kilometres away from the one mentioned above. Together, these three towns—Costa Adeje, Las Américas and Los Cristianos—attract about 5 million visitors a year.
With a distinctive family vibe, the Safari shopping centre is a modern, elegant, outdoor complex with lots of clothes stores and a variety of restaurants. On that note, if you want to line your stomach before a night out, around the central square, presided over by a fountain with light and music, there are huge numbers of restaurants. The Empire Modern British Restaurant & Steak House and the Imperial Tai-pan are just two of them.
Located opposite the Playa de las Vistas beach, is the San Telmo shopping centre, which is a little less busy than the others. Spread over its four floors are plenty of music venues. They tend to specialise in rock and reggae, but Latin music is the true queen here. It's a great spot for a bar crawl. For example, you could start off in Casa Blanca, where all kinds of music are played, and then jump to Punta Cana, which focuses on electronic music.
Party hotspots in northern Tenerife
Santa Cruz de Tenerife: The island's capital is one of the best options for a night out in northern Tenerife. Specifically, the area around the pedestrian street Calle de La Noria—currently renamed Calle Antonio Domínguez Alfonso—is where you'll find the most action. Here, the same bars and restaurants that serve tapas during the day transform into clubs when night falls. The most famous are Mojos y Mojitos, and Los Reunidos Tapas y Copas, two spots that are perfect for the transition period between day and night.
La Laguna: The city of San Cristóbal de La Laguna—popularly known as La Laguna—was, during the times of the Castilian conquest, the island's first capital. Although the loss of the status of capital meant it's no longer the centre of political and economic power, what La Laguna has to offer these days is a healthy, thriving nightlife scene. The University, the first founded in the Canary Islands, has been a big contributor to this, as the city has a student vibe which is unique in Tenerife.
El Cuadrilátero, one of the main party hotspots, is made up of a group of alleyways in the centre that are home to more than 100 bars and restaurants. There's a concentration of bars and pubs here that draw a predominantly young crowd at the weekends. Some of the most classic spots in the area include La Herradura (Plaza Víctor Zurita Soler), a famous beer house that's open until 3:00 AM; or the Blues Bar (Calle Dr. Zamenhoff, 9), an alternative place with blues and singer-songwriter gigs, as well as occasional theatre performances and art exhibitions.
Puerto de la Cruz: No one's very sure when the Latin vibe took over nights in Puerto de la Cruz (link interno). But from then on, this town, located in the heart of the La Orotava valley, has been drawing a varied crowd. Azúcar (Calle de Obispo Pérez Cáceres, 2) attracts those who want to dance bachata and salsa, while Mansion Lounge & Music (Calle Iriarte, 10) plays music of all genres, from electronic music to rock and pop.
Meanwhile, the Avenida Familia Betancourt y Molina is where you'll find lots of gay bars, such as Anderson or Tabasco, and clubs, such as Vampis.
And if you're looking for more than just music and drinks, at number 12 on Calle Blanco, Blanco Bar also puts on parties, concerts, stand-up comedy nights and exhibitions, amongst other activities.
Related
plans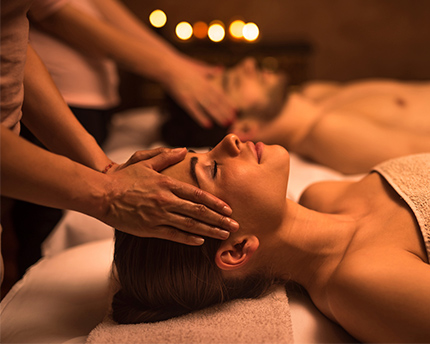 Health and Wellness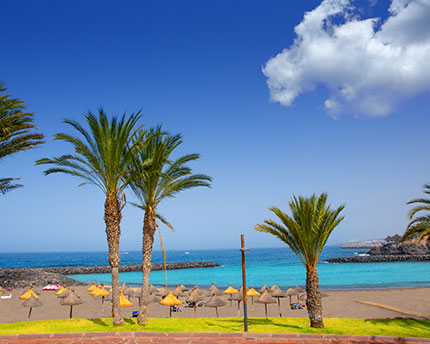 Sea and Beaches