Top best places to visit in Morocco
A round-up of the best places to visit in Morocco and the top experiences in the vibrant country.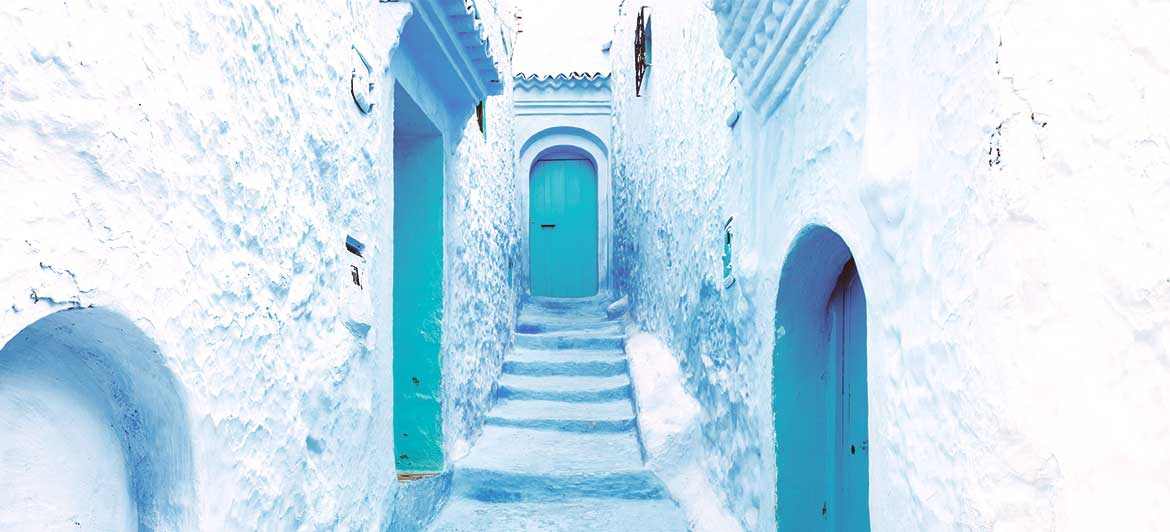 Looking for the best places to visit in Morocco? If Morocco has not crossed your travel to-do list yet, then the beautiful scenery, fragrant smells of the spice markets and adrenaline-fuelled atmosphere of the famous souks will be sure to draw you in.
Located 8 miles off the coast of Spain, this North African country is a bountiful mix of Middle Eastern magic, Berber tradition and European flair. And while the capital of Marrakech is justifiably popular amongst visitors and the Sahara Desert is the perfect place for adventurers looking to camp out under the stars, there is so much more to explore in the vibrant country of Morocco.
With so many attractions waiting to be discovered in the vast and vibrant country of Morocco, there has never been a better time to visit. Add to that the upcoming opening of our two newest hotels, Barcelo Tanger and Allegro Agadir and you've simply got no excuse not to visit. There is also a brand new hot spot Barcelo Palmeraie which lies next to all the major tourist attractions.
From epic mountain ranges and ancient cities to luxurious retreats and warm hospitality, explore our must-see places in Morocco.
What better way to enjoy Morocco's year-round sunshine than on the fine white sands of Agadir's shoreline. This modern city made prosperous by tourism is both clean and safe, making it perfect for sunbathers looking to relax in peace and waste away the hours. Sprawl out under the sun on the palm-shaded promenade or get involved in one of the many activities on offer, including: jet skis, quad bike rides, dune buggies and camel rides.
Souss Massa National Park
This national heritage site is definitely one of the best places to visit in Morocco, spanning over 33,800 hectares is a serene escape from the bustling inner cities of Morocco, allowing visitors to explore the considerable biological and ecological diversity on offer. With the largest colony of bald ibis in the world, Souss Massa has become internationally famous for the 250 species of birds which flock there every year, while other inhabitants in the park include antelopes, red-neck ostriches, gazelles and more… Throw in a selection of adventure trails just waiting to be explored and some rather exceptional landscapes and you have got yourself the ideal family outing.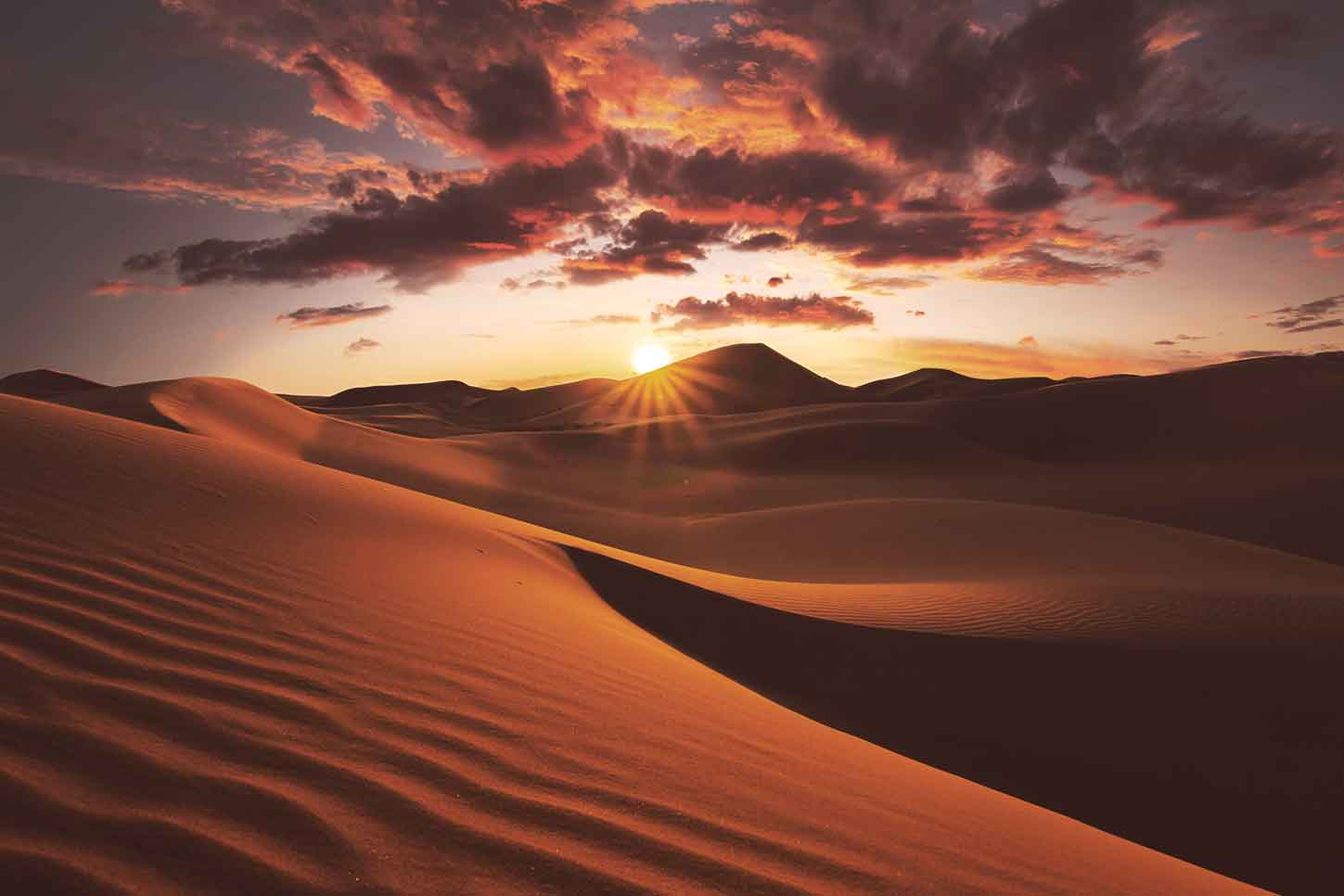 If you're planning on making the long trek to the Sahara Desert, then strongly consider heading for the glowing Chebbi dunes that lie between the town of Merzouga and the Algerian border. Widely known as being the most accessible of all the dunes, the expanses of sand at Erg Chebbi shift daily, creating spectacular dunes rising over 150 meters in height over the rocky desert. Expect to be mesmerized by the sights that await you and experience true traditional Berber culture from the heart-warming locals that welcome you.
Take a day trip to a tropical oasis in the rolling foothills of the Atlas Mountains and visit the iconic Paradise Valley. Just an hour or so away from the crashing waves of the Agadir coast, lies a pristine and untouched piece of natural beauty, perfect for people looking to switch up their usual beach scene. Imagine crystal blue rock pools surrounded by palm trees and mountains with panoramic views over the Moroccan landscape and it is not too hard to wonder how it got its name.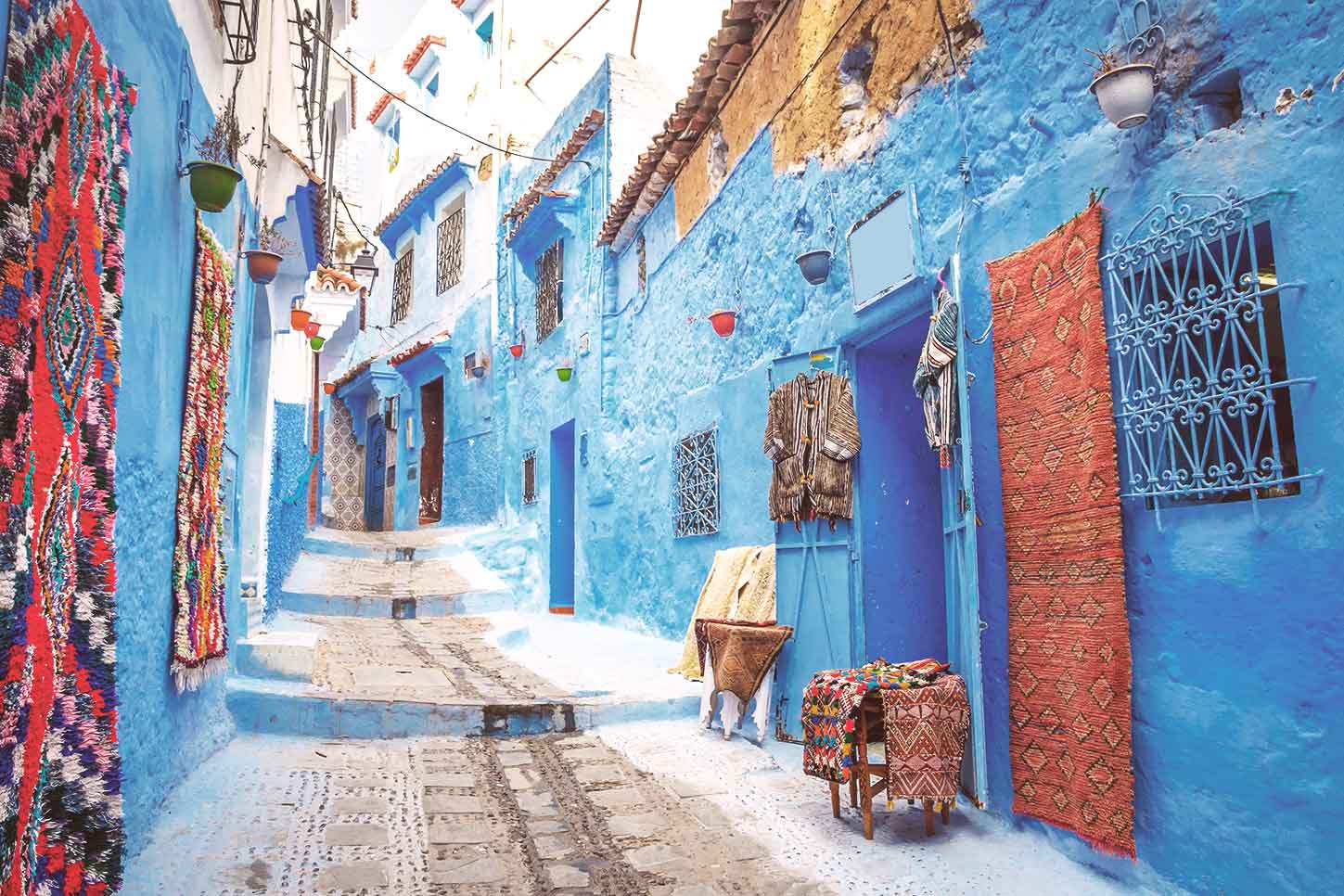 Founded in 1471, the city of Chefchaouen, or more commonly known by locals as Chaouen, is situated just a few hours' drive away from Tangier. Dubbed as Morocco's blue city, this is a town as rich in history as it is in beauty – making it any Instagrammers paradise! Spend hours exploring the blue, maze like streets in the medina or get shopping in the traditional souk which offers many native handicrafts not available anywhere else in the country including wool garments, woven blankets and its locally produced goats' cheese which is a firm favourite of tourists and locals alike.
The bustling and vibrant buzz of the famous Marrakesh medina is Morocco's most iconic tourist attraction. Wander aimlessly through the maze-like alleyways of the city's ancient walled medina while soaking up the electric atmosphere of the market traders or find solace in a tranquil lemon garden or extravagant Moroccan courtyard which can often be found in the narrowest and quietest alleys of the medina.
This bright and breezy coastal town is the laid-back alternative to the frantic melting pot of Marrakesh. With a name literally translating as 'little picture' in Arabic, Essaouria is an artist's dream offering a vibrant blue and white medina enclosed by sand-coloured ramparts and imposing stone gates known as "babs". This is a town made for pottering, for ambling, for idling – and will capture your heart with its bohemian charm.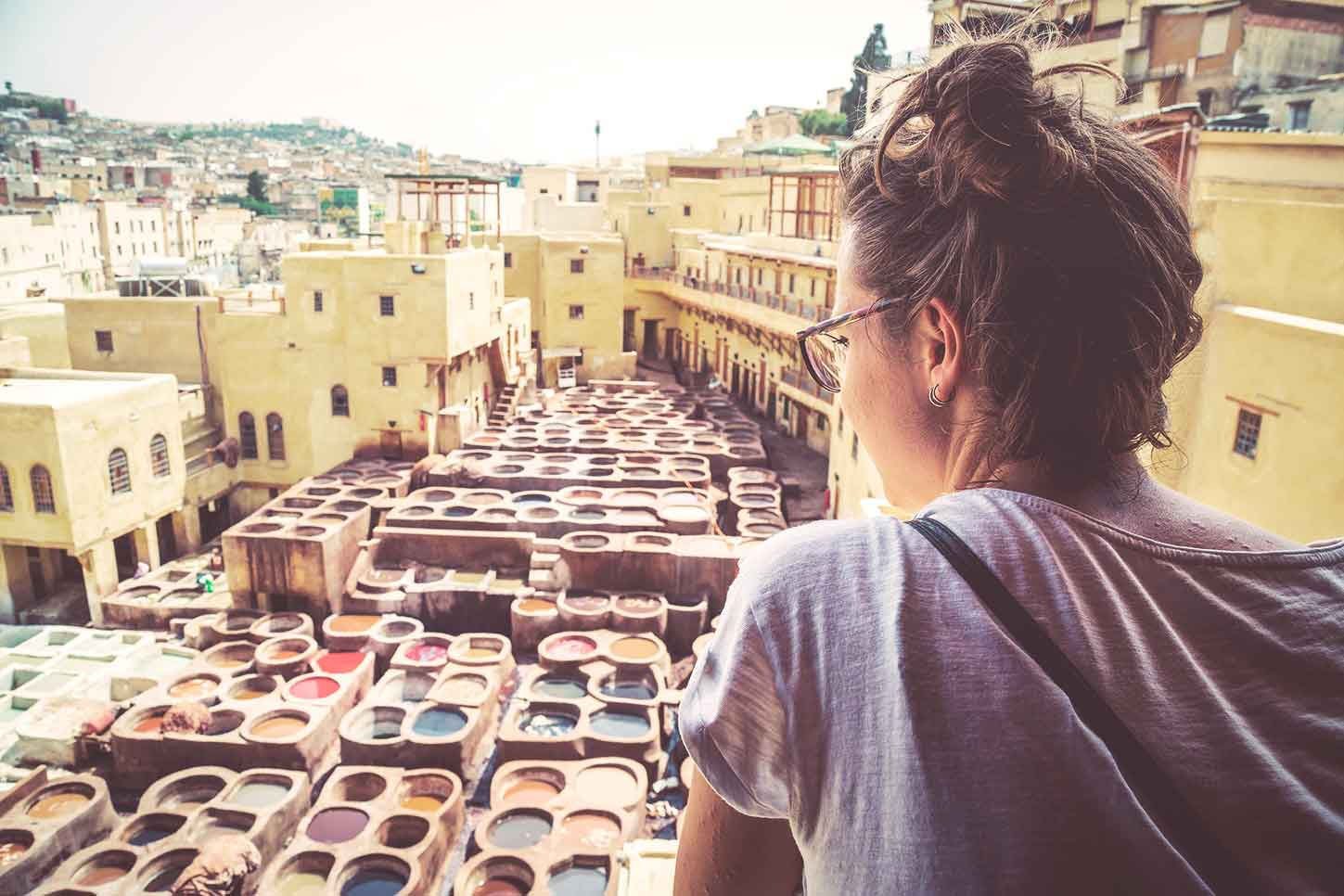 Souks and markets are a major feature in Moroccan life and are therefore a cultural experience that should not be missed. While stalls will be piled high with goods ranging from traditional brightly woven carpets, to sacks of exotic herbs and spices and fresh produce from local farmers, it's the extensive tanneries which are the real attraction in Fes – making it the best place to buy leather products.
If seeing a goat climbing a tree is on your list of things to do in Morocco, then head south west to the region of Souss Massa Draa and take a tour through the mountainous farmland areas. While the nut of the argan tree is what is used by the local farmers to produce argan oil, it is the fruit surrounding the nut which these cloven-hoofed goats are after – often scrambling to the very top branches in search of their next meal. This popular road side attraction may require you to pay a small fee to local farmers for a few photos, but it will be sure to be one for your photo album!
Find solace in the beautiful Majorelle Gardens located north west of the medina walls in Marrakesh. Originally designed by French painter Jacques Majorelle in 1919 and later restored by fashion icon Yves Saint Laurent, they now represent an idyllic oasis filled with towering palms, botanical flowerbeds and trickling water features. Pack a picnic and bring along a good book and while away the hours relaxing in pure tranquility.