Explore the glamorous allure of Cala Ferrera, a Majorcan gem
Step off the world and enjoy the peace and tranquillity of the sleepy Majorcan town of Cala Ferrera
Dive into the heart and soul of Majorcan life and head to the southeastern coastal town of Cala Ferrera. Its allure lies in its pristine beaches, delightful coastal walks and laidback island vibe. Far from the madding crowds of the island's more bustling resorts, this idyllic coastal gem offers an oasis of tranquillity, where stunning natural landscapes merge seamlessly with local charm. If you are seeking a Mediterranean escape, the secluded coves of Cala Ferrera are awaiting you. 
Let's travel to Cala Ferrera, Majorca
Since the boom of tourism in the 60s, Majorca has been a protagonist in the bohemian, creative crowd of travellers who enjoy being surrounded by unspoilt nature and delicious food. Cala Ferrera is a far cry from holiday clichés and is a must for those wanting to enjoy the ultimate luxury experience this summer. This island hot spot is more than just a destination; it's an invitation to embrace a slower pace of life and connect with the pristine beauty of nature- all while enjoying some of Majorca's top hotels. Spend time wandering along the shorelines, hiking through captivating landscapes, and immersing yourself in the vibrant culture. As always, travel responsibly and respect the local environment and community. Embrace the spirit of sustainable travel to ensure this enchanting paradise remains unspoilt for generations to come.
Enjoy a Cala Ferrera all-inclusive experience
When looking for a Cala Ferrera hotel, proximity to the beach is essential. If you are looking for a hotel with spectacular sea views, consider the Barceló Aguamarina. This Cala Ferrera beachfront hotel offers guests a luxurious all-inclusive service, offering everything to make your holidays feel extra special. The area of Cala Ferrera is located close to the Mondragó Nature Reserve and is just a stone's throw from the major tourist resorts. The natural surroundings provide the ideal respite from the typical package holiday buzz as well as offer a more local experience.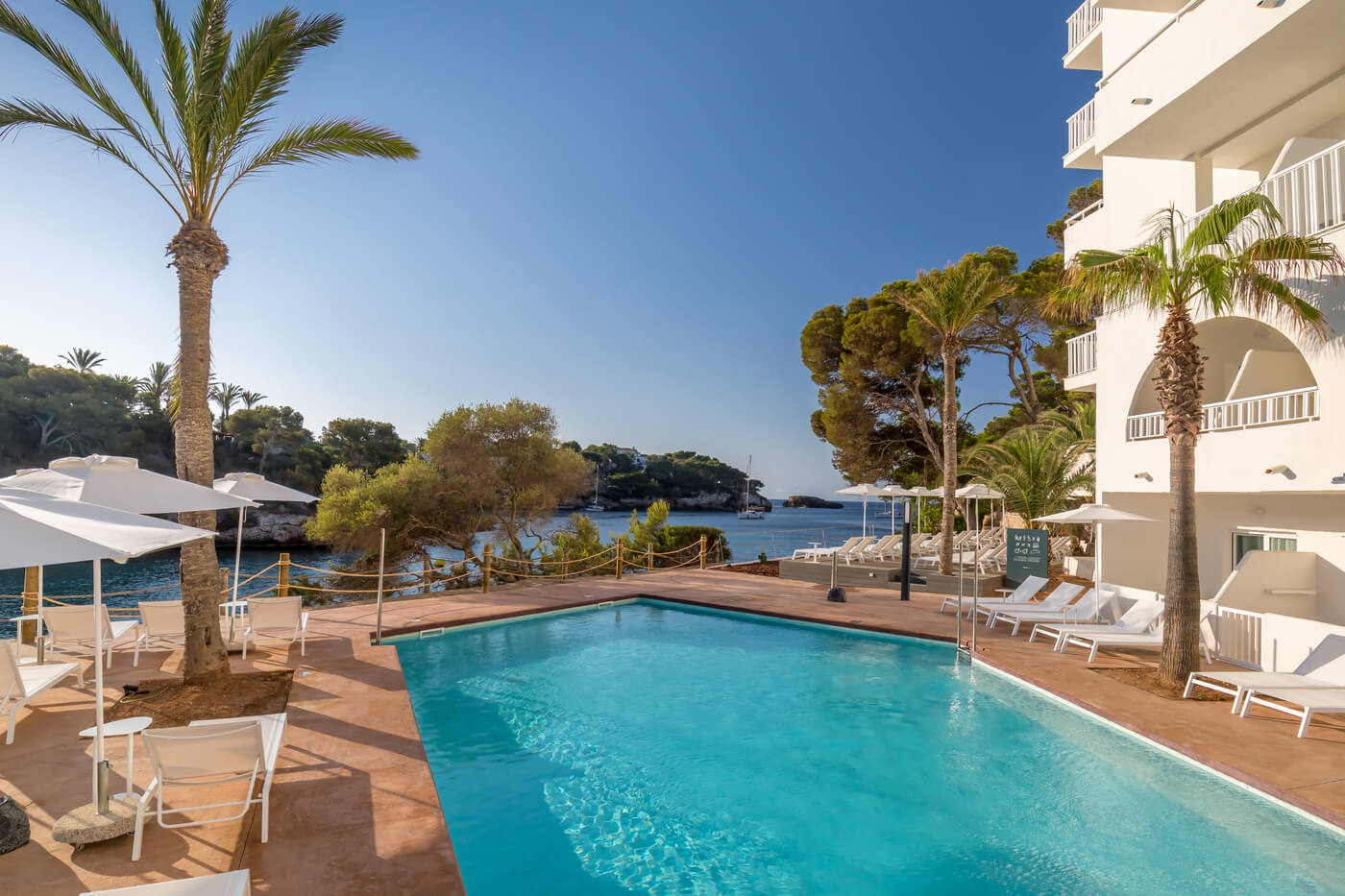 Enjoy all-inclusive luxury at the Barceló Aguamarina
Uncover the south-east Majorca beaches
Discover the place where the sun and sand converge. From picture-perfect coves to hidden hideaways that are known just by the locals, Cala Ferrera's star attractions are undoubtedly its sun-kissed beaches. Discover our favourite spots in southeast Majorca.
Enjoy a beach day at Playa Cala Ferrera, Majorca
It is a well-known fact that anyone planning a trip to Cala Ferrera needs a day at the beach. We can think of nothing more relaxing than whiling away an afternoon at a sandy cove. Sa Cala Ferrera, the main beach, provides the perfect backdrop to this daydream. While a top tourist destination, this beach is a far cry from the Majorcan resorts of Magaluf, making it a firm favourite amongst locals. 
This blissful Balearic bay is ideal for families thanks to the tranquil waters that lend themselves to a refreshing swim
This blissful Balearic bay is ideal for families thanks to the tranquil waters that lend themselves to a refreshing swim, snorkelling or a relaxing boat ride. It is easy to see why this beach is one of the best beaches in southeast Majorca and why locals are so keen to keep it for themselves.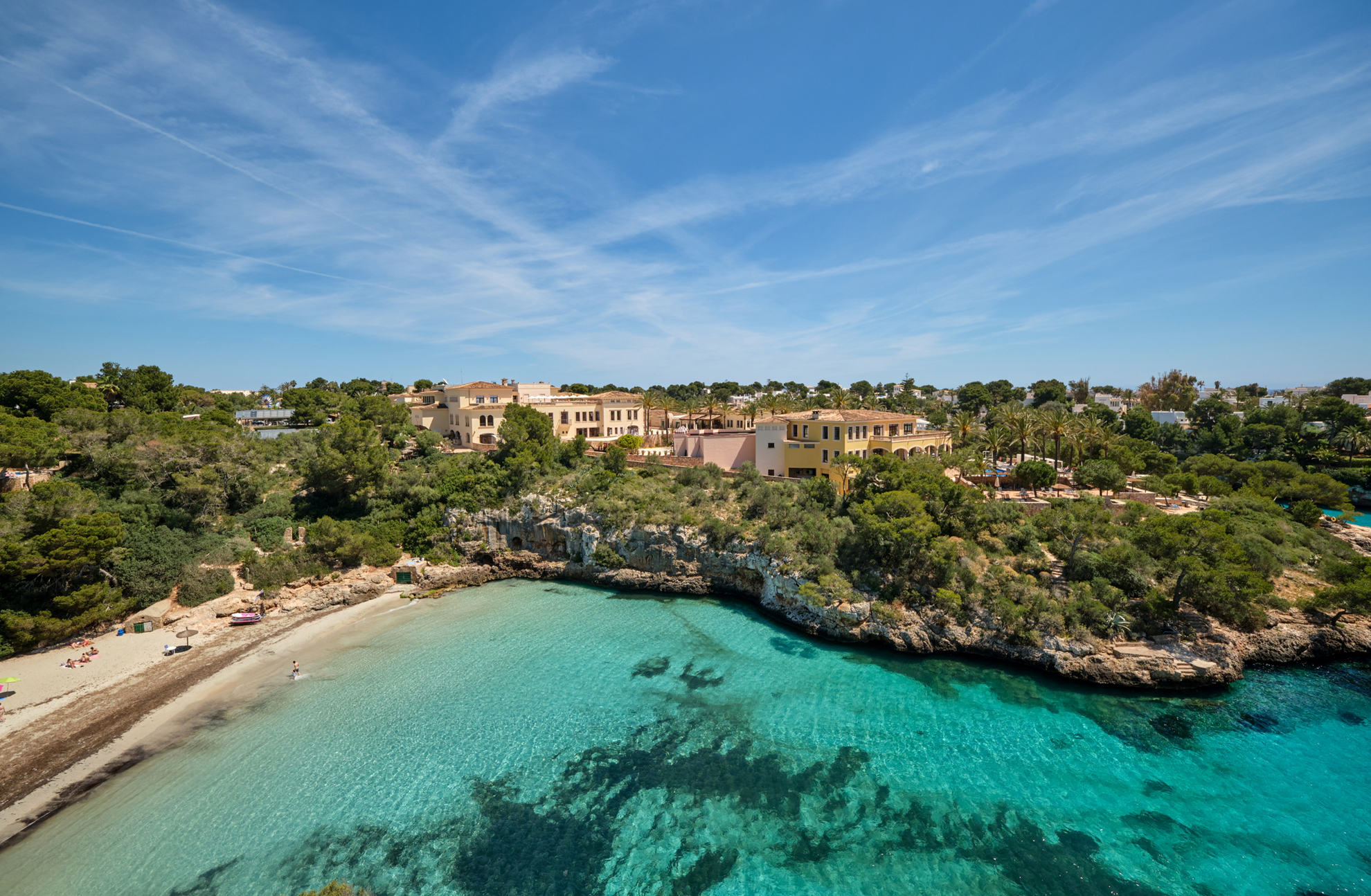 The beaches are a must visit on family holidays to Majorca
Imagine golden sands, warmed in the balmy Mediterranean sunshine and caressed by the gentle waves of the ocean. Welcome to Playa de Cala Serena, a family-friendly beach that is ideal for watersports enthusiasts and serenity seekers alike. Snorkel in its crystal clear waters, paddleboard around the cove or simply lay back and soak up the rays. Either way, this beach is a true treasure. Indulge in uninterrupted moments of tranquillity and surrender to the sound of the waves. 
Snorkelling Cala d'Or: Cala Gran
The Cala d'Or is one of the most famous southeast Majorca resorts. Yet, if you are keen to see the area from a new perspective and escape the holidaymakers for a while, snorkelling Cala d'Or is a must. Head to the popular bathing spot, Cala Gran and enjoy the pristine conditions. The cove is sheltered by rocky cliffs making the conditions for snorkelling even better. Once you have admired the marine life, take time to soak up the sun on this gorgeous Majorcan beach.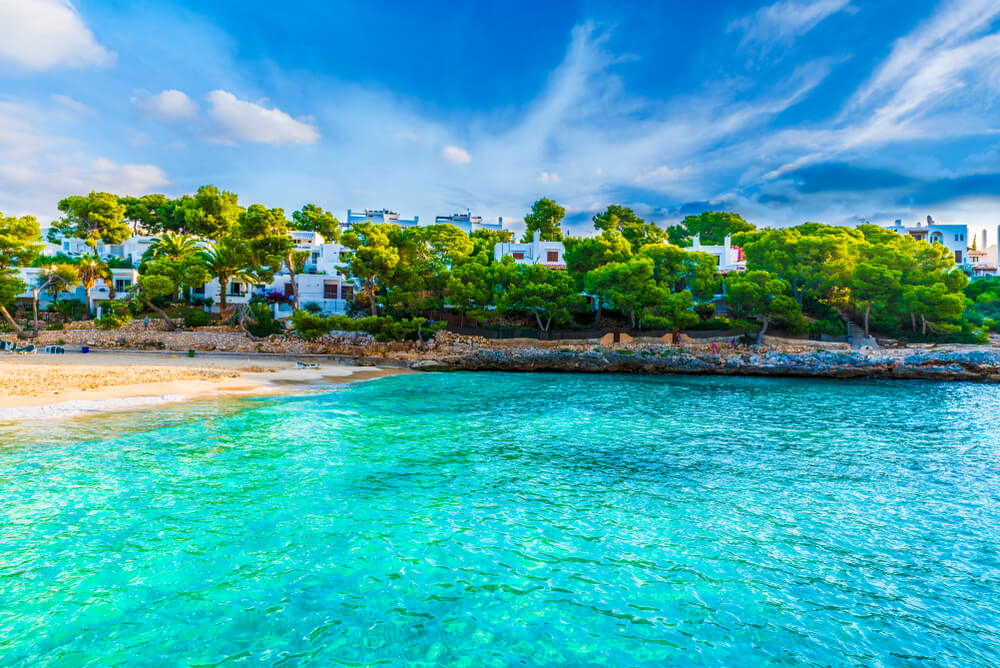 Spend an afternoon sunbathing on Cala Serena beach
Discover the things to do in southeast Majorca
Cala Ferrera, just like the neighbouring town of Cala d'Or offers a wealth of exciting things to do and explore while on holiday. Delve into the area's ecclesiastical past and visit the elaborate churches that form the centrepoint of the towns, or uncover the Mediterranean culture as you explore the sleepy island towns.
Visit the town of Santanyí, Majorca
Experience a slice of Mallorcan life with a trip to Santanyí. This historic and rural town is iconic for its old, golden stone buildings and charming, cobbled streets. Life moves slowly here and to catch a true glimpse of it head to the  Santanyí market. This local hotspot is a melting pot for Balearic traditions and a must-visit on your family holidays to Majorca. 
Taste delectable Mediterranean cuisine in between soaking up local culture and scouting out artisan finds
Taste delectable Mediterranean cuisine in between soaking up local culture and scouting out artisan finds. It is easy to lose track of time here. Freshly harvested vegetables, bottles of local olive oil, ceramics, woodwork, leather goods and gifts are just some of the things you can expect to find at this weekly market. Go early as the market is only held every Wednesday and Saturday between 9 am and 2 pm. Next, head into the town to enjoy a quick bite of tapas before heading to one of the nearby beaches.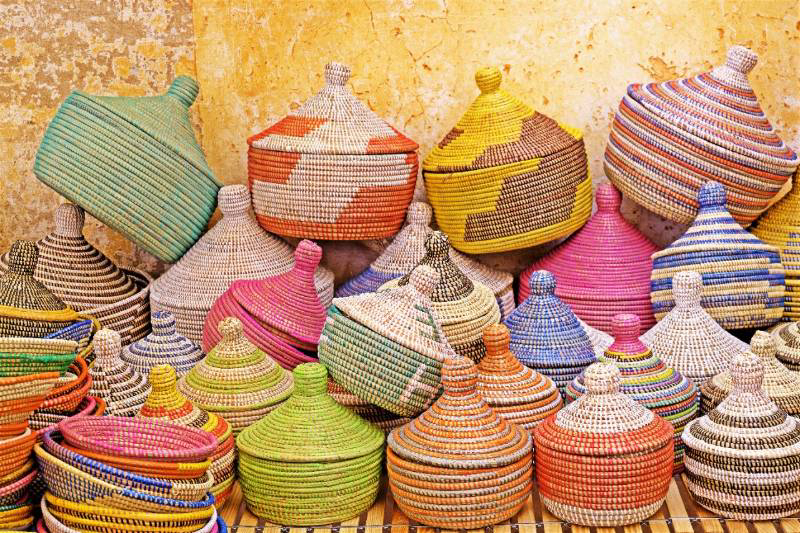 Shop locally-made souvenirs at the Santanyí market
Travel back in time at Closos de Can Gaià
When in Cala Ferrera, be sure to explore ancient Mallorcan civilisations and imagine what life would have been like during the Bronze Age. Closos de Can Gaià is a must-see, especially if you're a fan of history. Located close to the town of Porto Colom, stroll around the site and marvel at the incredible excavation work going on. This archaeological settlement is created from nine different ruins that 3000 years ago would have been a central hub for living, cooking and social gatherings. Today, however, it is one of the secret places in Mallorca that only the most curious of travellers get to discover.
Enjoy one of the walks around Cala d'Or
Embark on a coastal odyssey and experience the untamed beauty of Cala Ferrera through a gentle coastal hike. The well-marked trail from Cala Ferrera to Cala d'Or promises captivating vistas of rugged cliffs, azure waters, and verdant landscapes. If you fancy the walk in late evening you will be gifted an incredible Cala d'Or sunset as a reward. Yet, day or evening, this hike promises exceptional beauty which can be admired from the striking Caló des Corral viewpoint – a spot that captures the essence of the Mediterranean's rugged charm.
Get up close to nature at the Mondragó Nature Reserve
If you are keen to be at one with nature during your Cala Ferrera holidays, head to Mondragó. This pristine oasis in southern Majorca is a protected area of lush forests, rugged cliffs and textbook-perfect beaches. If you want to opt for eco-tourism on your travels, the nature reserve is a haven for countless plant and animal species, some of which are rare and endangered. Venture down the clearly marked trails and reach hidden coves and dreamy lookout points. Mondragó is a testament to the unfiltered beauty of the Balearic Island countryside.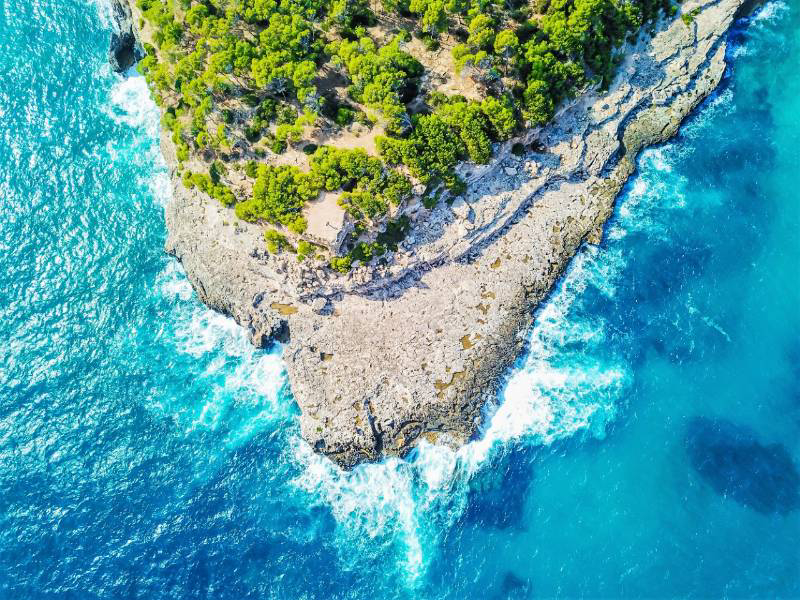 Mondragó Nature Reserve coastline