Discover Santo Domingo's past and present
There are so many things to do in Santo Domingo, the capital of the Dominican Republic and the oldest city in the Caribbean.
A visit to Santo Domingo, the capital of the Dominican Republic and one of the Caribbean's oldest cities, can often feel like a trip back in time. But it's also a vibrant urban destination, with attractions that go beyond the historic. Here's how to experience the best of both worlds during your stay at Barcelo Bavaro Grand Resort, Occidental Punta Cana or Occidental Caribe. There are so many things to do in Santo Domingo!
A UNESCO World Heritage Site, the Alcazar de Colon is one of one of the oldest buildings in America and a great place to discover Santo Domingo history. Built in the early 1500s in the gothic-renaissance style, this was the residence of Christopher Columbus' son, Diego, and his wife, Doña María de Toledo. Today, it's an incredible museum, packed with exhibits of medieval and renaissance artwork, plus countless New World artifacts. Grand staircases lead towards the Diego and Doña María's well-preserved bedrooms, Enjoy the opulence of the lavish crystal chandelier-lit reception hall the Spanish aristocracy dined and danced. In other words, the Alcazar de Colon is a must-visit for history buffs.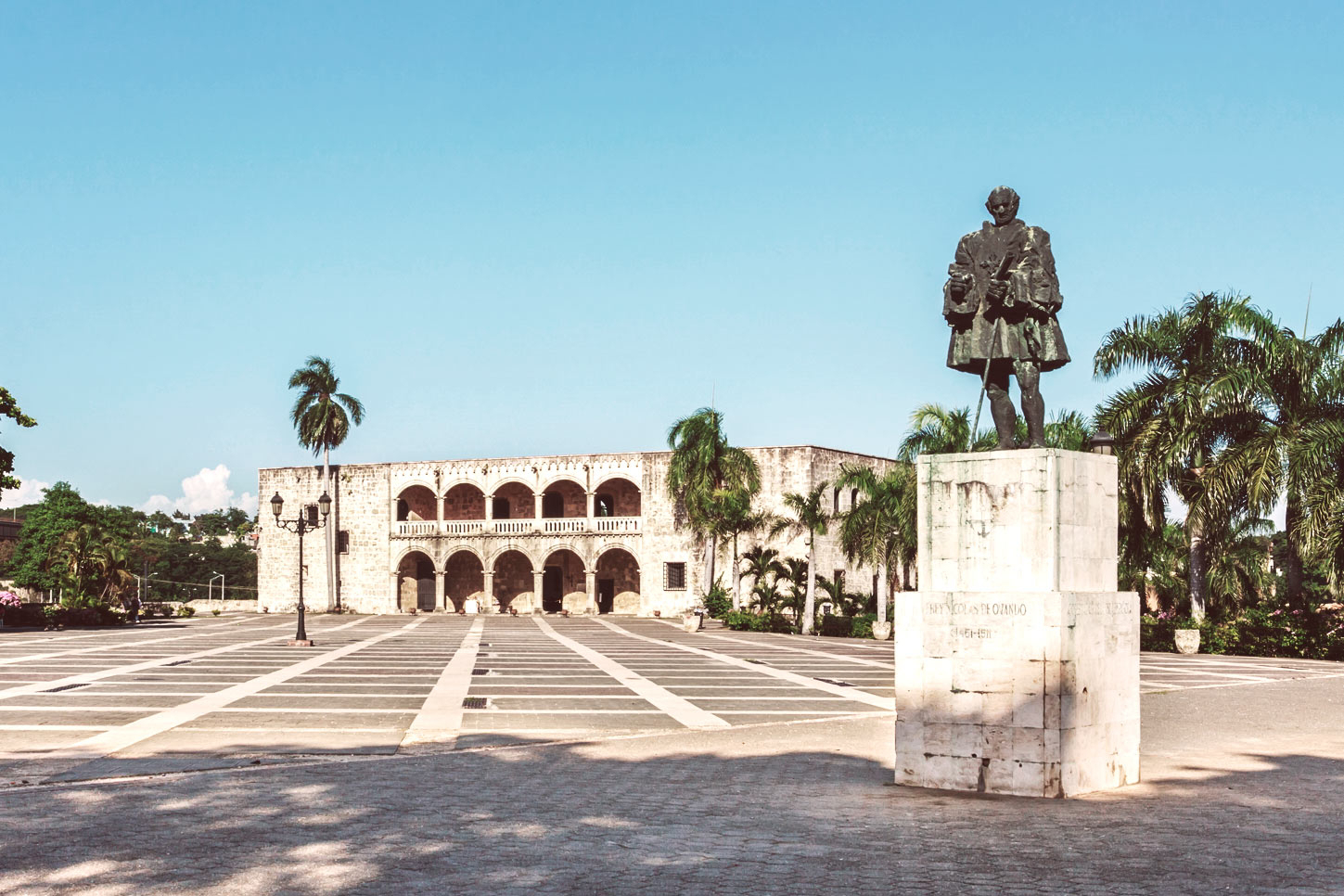 A stunning natural oasis in the midst of the city, Santo Domingo's National Botanic Gardens is filled with an amazing array of flora and fauna. Founded in 1976, the gardens are home to 300 varieties of exotic orchids, gorgeous palms and an impressive selection of native plants. It's also a wonderful spot for bird watchers, with many rare avian species enjoying the serene atmosphere and leafy ambiance. And don't miss the lovely Japanese garden, meticulously cared for and utterly peaceful.
Museo del Arte Moderno (Museum of Modern Art)
Art lovers should make a beeline to Santo Domingo's Museo del Arte Moderno, which features a wonderful collection of the finest 20th century and contemporary Dominican art, including masterpieces by Yoryi Morel, Celeste Woss y Gil, Jaime Colson, Darío Suro, Gilberto Hernández Ortega and Eligio Pichardo. It's a place that showcases the fiercely creative spirit of the Dominican Republic. You're sure to leave with a new favorite artist or two.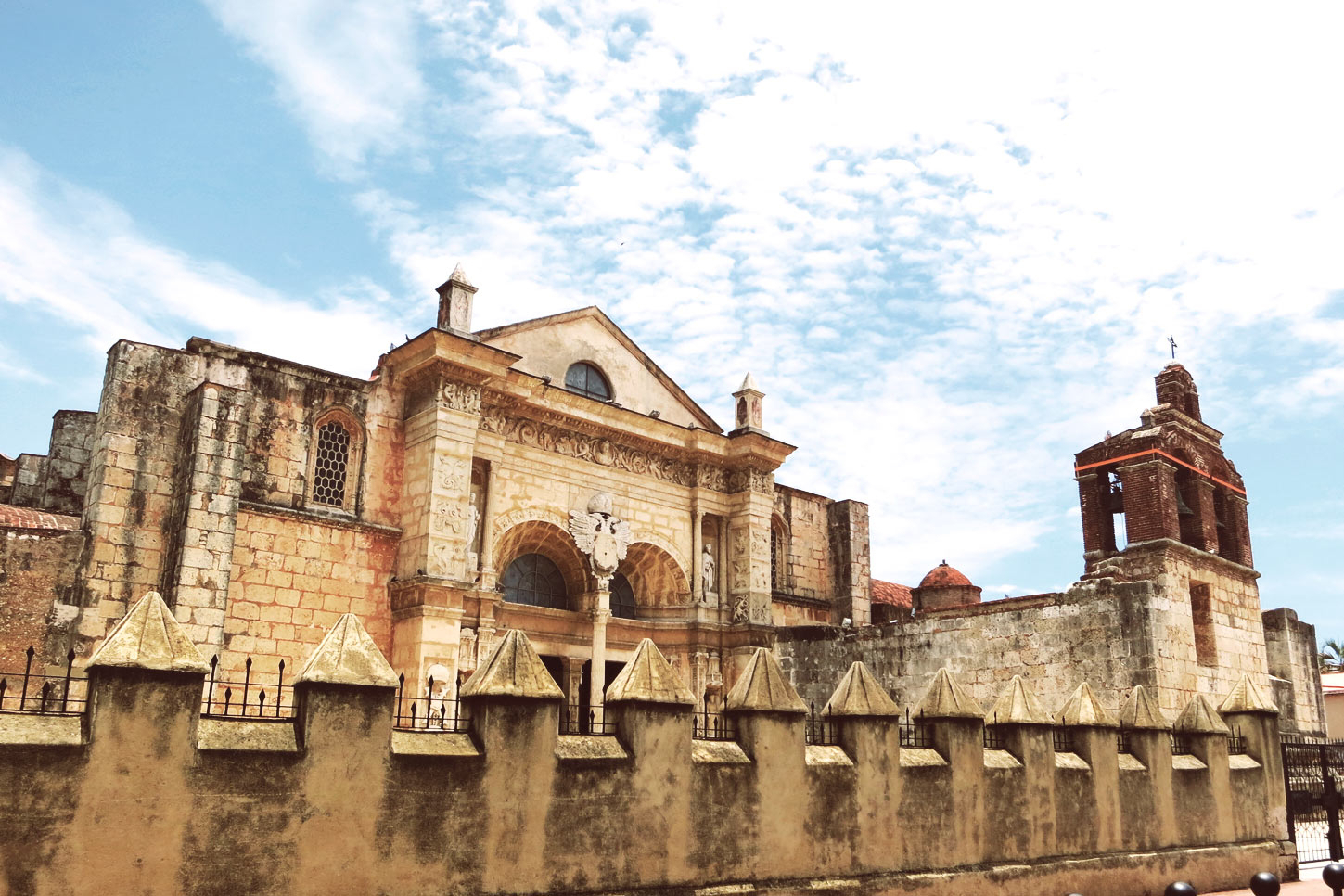 Catedral Primada de America
The oldest cathedral in the Americas, Catedral Primada de America's magnificent edifice was completed in 1540. A UNESCO World Heritage Site, it features Baroque and Gothic styles in its architecture – the details and intricacies of the design will keep your eyes busy for hours. Interesting note: the massive hand-carved mahogany doors are an original feature of the cathedral. It may be one of the most popular attractions in all of Santo Domingo, but the crowds won't distract from the sublime quietude of this ancient house of worship.
Soak in the exciting, one-of-a-kind Dominican scene on Plaza de España, a wide-open square with picture-perfect views of the Alcázar and the Ozama River. Enjoy dinner and wine at one of the classic restaurants with large outdoor terraces – just right for people watching. Make sure to plan a visit on Fridays and Saturdays, when the plaza is filled with the sound of live music and traditional dancers.