10 reasons why you should book your family holidays in Ibiza
From beautiful beaches and family-friendly resorts to outdoor activities and cultural experiences, family holidays in Ibiza mean guaranteed fun!
When it comes to dreamy Mediterranean getaways, Ibiza is renowned for its vibrant nightlife and electronic music scene. However, beyond the pulsating beats and party atmosphere lies a treasure trove of family-friendly experiences, making it an ideal destination for an unforgettable family holiday. With its stunning beaches, charming villages, and an abundance of activities to suit all ages, Ibiza offers the perfect blend of relaxation and adventure. So pack your sunscreen, gather your loved ones, and embark on an unforgettable family escapade to this Balearic gem. Not convinced? Here are our top 10 reasons why you should book your family holidays in Ibiza.
When to visit the best area for families in Ibiza?
Now you know why Ibiza is such a wonderful spot for a family holiday, it's time to turn our attention to the best part of the year to visit this Balearic Island.
Things can get both very busy and very hot in mid-summer here, so the best times of year are May and October, meaning this is a fabulous destination for those half-term holidays if your kids are school-age. June is also still relatively cool and uncrowded, so could be a great option for your Ibiza holidays if you're not constrained by school holidays.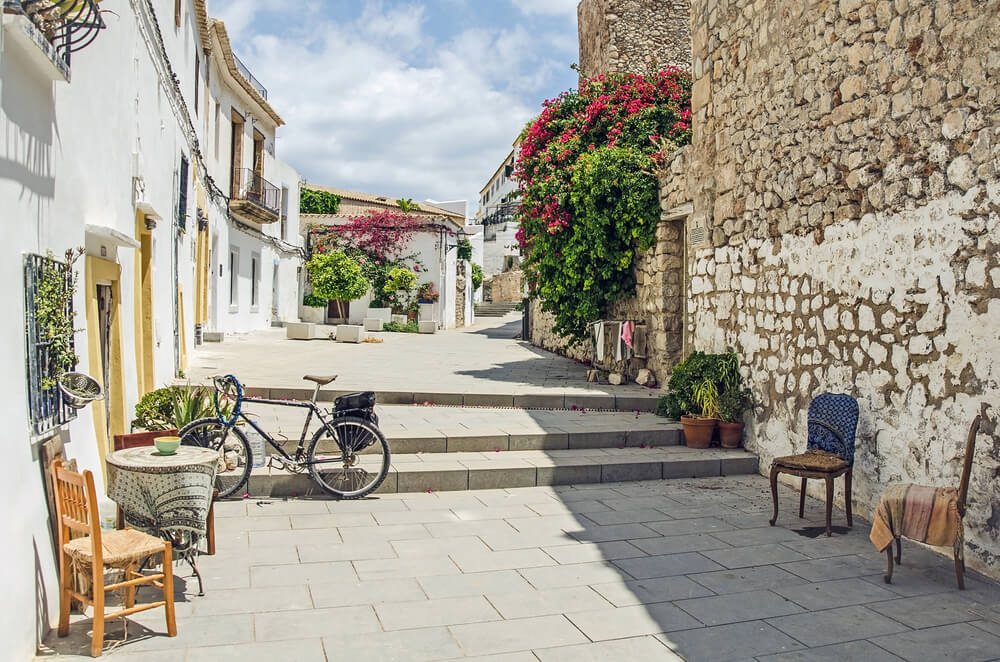 Kids will love roaming the streets of Ibiza's quaint Old Town
1. Uncover the blissfully peaceful quiet side of Ibiza for families
The excellent news is that, whilst it's true that Ibiza Town and San Antonio are all about the nightlife, there are plenty of sleepier spots on the island that both families and those looking for a relaxing holiday make a beeline for. When it comes to Ibiza with kids, one of the best quiet towns is Santa Eularia. 
When it comes to Ibiza with kids, one of the best quiet towns is Santa Eularia
When it comes to Ibiza with kids, one of the best quiet towns is Santa Eularia
Make a beeline for the calming shoreline of Santa Eularia when visiting Ibiza with kids
2. There are all kinds of things to do outside of the Ibiza family resorts
If you're the kind of family that likes to have a full agenda of activities when you're on holiday, then family holidays in Ibiza will be perfect for you. The area of Santa Eularia alone has 12 cycling routes, so you can rent bikes and go under your own steam or join a guided tour and learn about the island as you go, probably stopping off for a swim somewhere en route.
There are also eight hiking trails in this area, including a 3km easy walk along the only river in the Balearic Islands, where you can even visit the old flour mill.
If you're fans of watersports, then you can try everything from diving, canoeing and stand-up paddle boarding to parasailing in the crystal-clear waters surrounding the island. Or, take a boat trip to see the island from the water. All of these activities can be found just a stone's throw from the top Ibiza family hotels.
And it doesn't end there. Horse riding, zip lining at the Acrobosc adventure park, and even a jeep safari that takes you off-road are just some of the adventures to be had while learning about this unique island.
3. Visiting the Can Marça Caves is one of the most memorable things to do in Ibiza for families
There's nothing more exciting for most kids than getting to explore some stunning caves, and we wouldn't mind betting that most adults will be wowed by this experience too.
These caves are one of the top Ibiza excursions for families and are thought to date back 100,000 years. What makes them even more interesting is that they have, in the past, been used by smugglers to hide their contraband. Boat trips run to these caves from San Antonio, meaning you get to admire the beautiful coastline and spend time on the beach when you've had your fill of exploring.
Or, you can visit them directly. The mouth of the cave is reached by walking down the side of a cliff, and some of the lakes inside the caves are lit up, revealing incredible colours.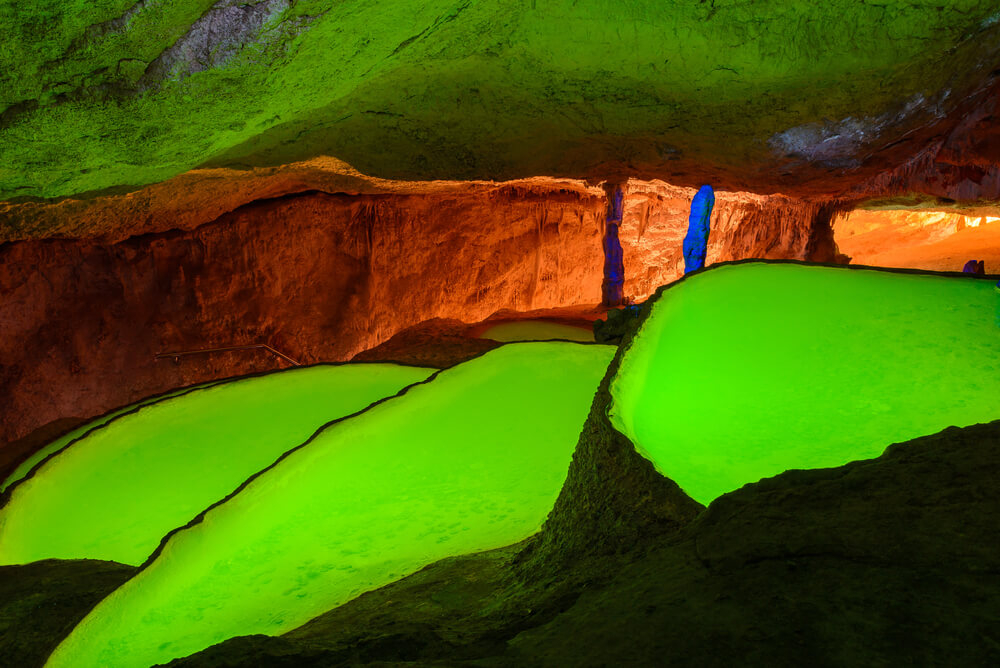 Kids will love exploring the vibrant caves of Can Marça while on holiday in Ibiza
4. The island has quiet beaches perfect for a family day out in Ibiza
As you might expect from holidays in the Balearic Islands, the best part of Ibiza for families is the amazing selection of beaches. The east coast and north coast are best for those looking to escape the crowds. Santa Eularia itself has 20 different beaches, all unique, but don't be shy about exploring further afield, either. Parents will be delighted to know that the Platja de Santa Eularia is the first smoke-free beach in the Balearic Islands, so there's no need to worry about the dreaded passive smoking whilst you're on family holidays in Ibiza.
Parents will be delighted to know that the Platja de Santa Eularia is the first smoke-free beach in the Balearic Islands
If you are looking for the ideal place for your children to play and swim, Ibiza is full of secluded coves with crystal-clear waters and soft white sand. Some of the most popular beaches include Playa d'en Bossa, Cala Llonga, and Cala Salada, which all offer plenty of amenities such as sun loungers, umbrellas, and water sports. 
5. The best family holidays in Ibiza are perfect for adults, too
You'll be glad to know that as well as being a great destination for kids, adults adore Ibiza too.
The family-friendly hotels in Ibiza offer many activities to keep kids occupied leaving parents with plenty of time to indulge in some downtime. Hit the Spa, soak up the sun by the poolside or book onto one of the hotel's various activities such as cooking classes or live music concert. During your stay, the kids will be kept happy by the sun, sea and sand, and you'll get to sample some of Ibiza's incredible cuisine and local wines, watch the spectacular sunsets and recharge your batteries.
6. The Enchanting Old Town is a top family part of Ibiza
Whisk your kids off to Dalt Vila, a UNESCO World Heritage Site and historical fortified old town. Stroll through the cobbled streets, passing ancient churches, charming boutiques, and art galleries. Yet, the panoramic views from the ramparts are what make this town a worthwhile visit during your family-friendly Ibiza holidays. These breathtaking views offer a fantastic opportunity to capture family photographs against the backdrop of the azure Mediterranean Sea. Let the kids immerse themselves in the island's rich cultural heritage and stop off at one of the many local eateries for a tasty treat during your family holidays in Ibiza.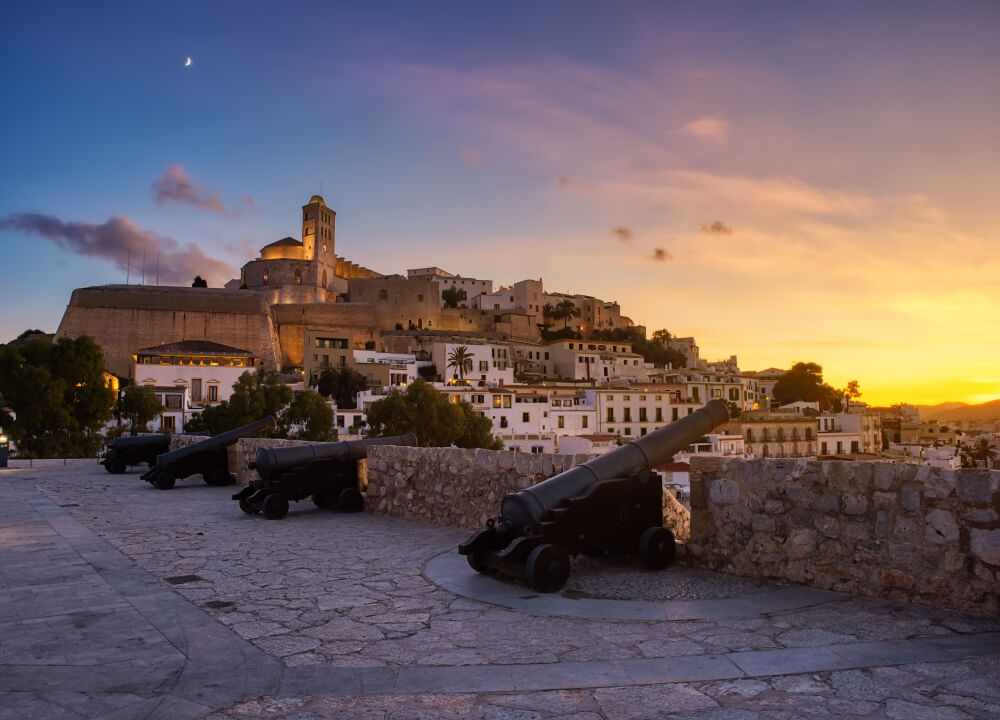 While away an afternoon exploring the historical town of Dalt Vila
7. Enjoy adventure and nature in the quiet part of Ibiza for families
Kids of all ages will fall in love with Ibiza's diverse landscape. If your kids are old enough to enjoy a good walk, why not embark on a coastal hike along the mesmerising cliffs of Ses Salines Nature Park? Or, if two wheels are more your style, explore the island's interior on a bike ride, discovering hidden coves and lush pine forests. 
For young explorers and wildlife enthusiasts, join one of the Ibiza family boat trips to Es Vedrà
For young explorers and wildlife enthusiasts, join one of the Ibiza family boat trips to Es Vedrà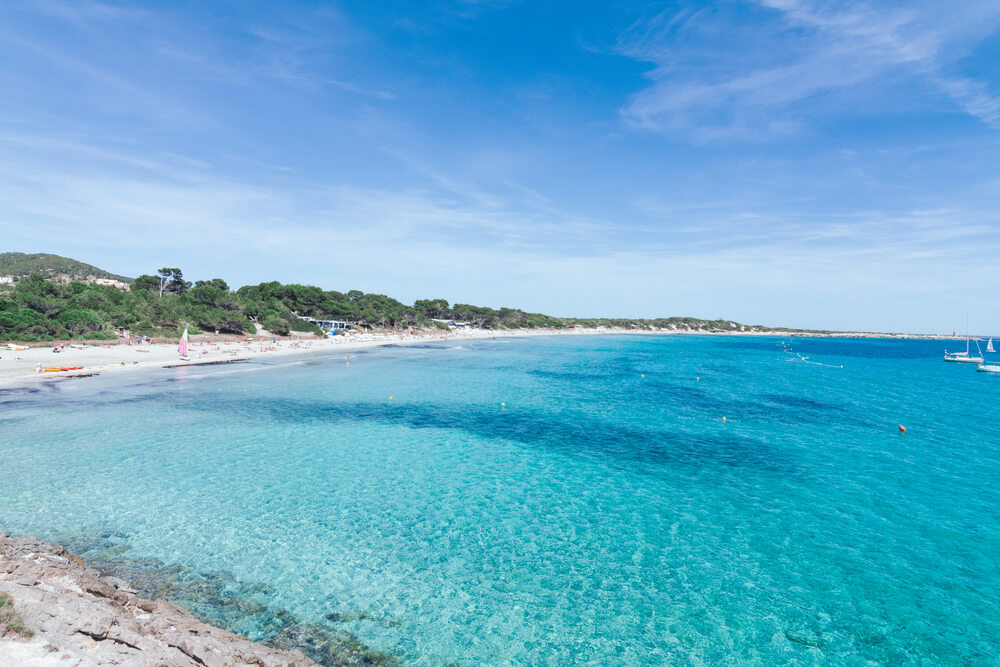 Prepared to be mesmerised by the insane natural beauty of Ses Salines Nature Park
8. Unleash inner creativity with a trip to the art galleries located in the family side of Ibiza
If you are on the hunt for family places in Ibiza that will encourage your children's artistic talents, the many art galleries and workshops scattered across the island are your top choice. Discover the colourful works of local artisans and let the creativity and artistic spirit of the works inspire little ones. Las Dalias Hippy Market is a great place to stop if you are looking for unique handcrafted souvenirs, clothing, and jewellery, all reflecting the island's bohemian vibe. Stock up for friends and family and bring a bit of the island's creative spirit back home with you.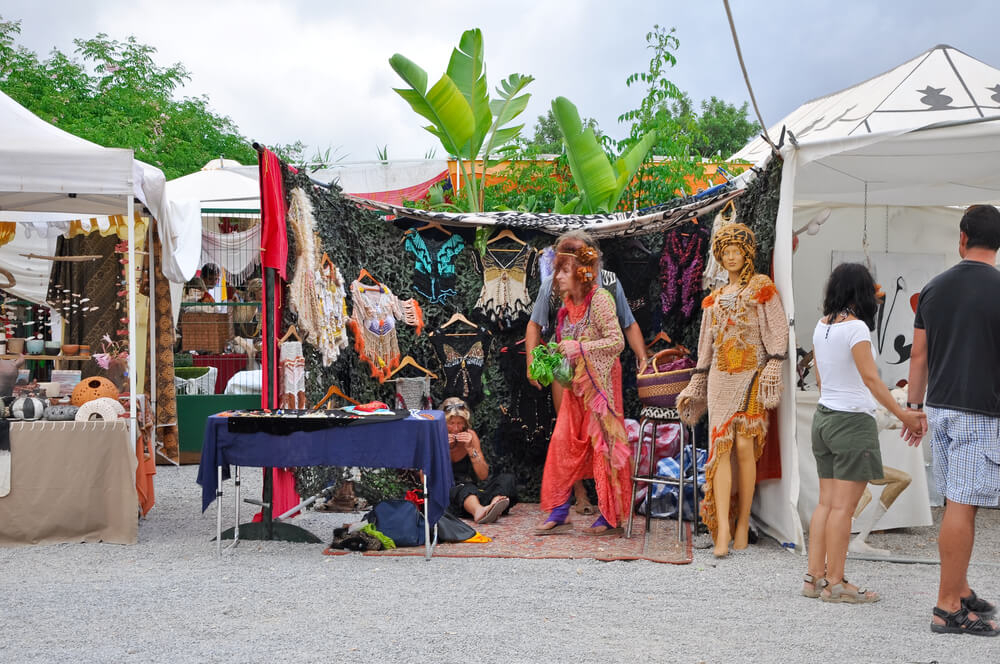 Immerse yourself in the local creative culture and visit the Las Dalias Hippy Market
9. Delicious Gastronomy during your all-inclusive Ibiza family holiday
Regardless if you are staying at one of Ibiza's all–inclusive hotels or are having to source your own meals, no family holidays in Ibiza are complete without indulging in delicious cuisine. Luckily, Ibiza's original gastronomic experience caters to all taste buds. When browsing the menus, expect to find dishes ranging from traditional Spanish tapas to fresh seafood and farm-to-table organic delights. Yet, for a real authentic island experience, enjoy a leisurely lunch at a beachside chiringuito or a cosy dinner in Ibiza Town, savouring local specialities like paella or bullit de peix (fish stew). With its heart in Mediterranean cuisine, Ibiza's fare is heavily focused on delivering fresh ingredients and heartwarming flavours, all of which will leave your family craving for more.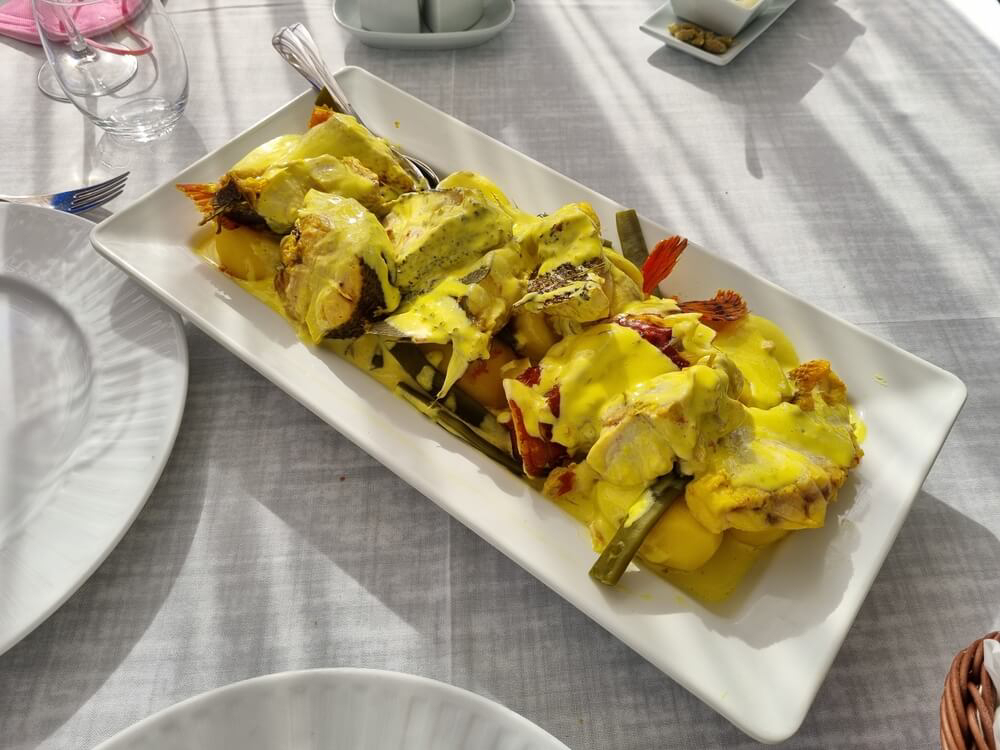 Discover new flavours with traditional dishes like Bullit de Peix
10. Try to take part in local traditional festivals and celebrations during your family holidays in Ibiza
Do you want to see the real Ibiza? Then immerse your family in the traditional customs and celebrations. There are many to choose from but kids will adore the colour and vibrance of the lively Fiesta de San Juan in June. During this celebration, bonfires, fireworks, and beach parties fill the night with excitement. There is also The Medieval Fair in Ibiza Town which is another enchanting event. The streets come alive with jugglers, artisans, and mediaeval reenactments, transporting you back in time.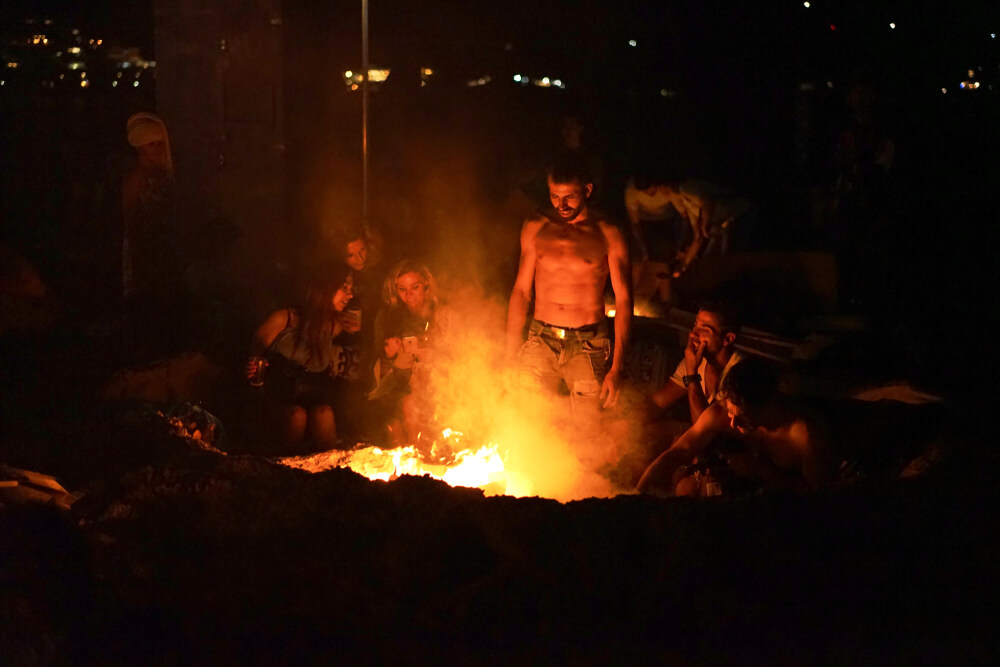 Join in the fun and join locals at the San Juan festival in Ibiza