Uncover the cultural legacy of artisan Dominican Republic cigars
Embark on a sensory journey through the exquisite craftsmanship of the finest Dominican Republic cigars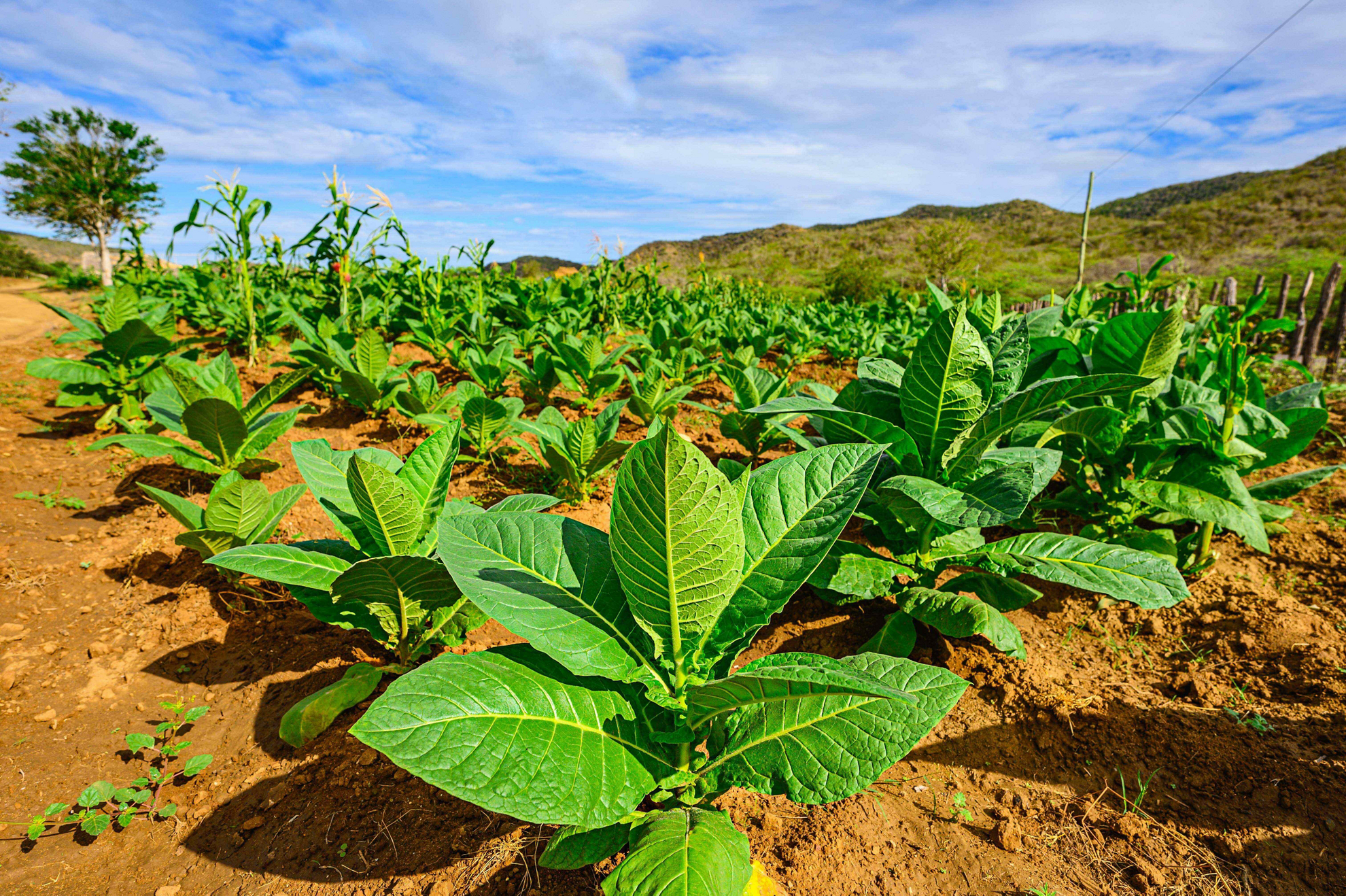 The Dominican Republic is an island nation that lies at the heart of the Caribbean. It is a land of vibrant landscapes, rich history, and a cultural heritage deeply intertwined with the art of craftsmanship. Dominican Republic cigars are perhaps the most iconic souvenir that you can pick up on your Punta Cana vacation. Discover how this centuries-old tradition is not only preserved but also rejuvenated through initiatives focused on protecting plantations, empowering local artisans and immersing visitors in authentic local customs.
A brief history of Dominican Republic cigars:
The history of cigars in the Dominican Republic stretches back centuries. While some argue that the practice of smoking Dominican cigars dates back to the Taínos during the 10th century, others trace it back to the time of Christopher Columbus. The Spanish began growing tobacco all the way back in the 16th century, and it's been an important part of the country's economy ever since. The oldest still-running Dominican Republic cigars brand is La Aurora, which got its start in the early 20th century. Today, La Aurora cigars can be purchased in more than 60 countries worldwide as well as in the island's top casinos and boutiques. Following political unrest in the 1950s and 1960s in Cuba, the DR emerged as the cigar powerhouse that it is today. Today, both aficionados and newcomers to the scene know that the Dominican Republic is the place to be when it comes to cigars!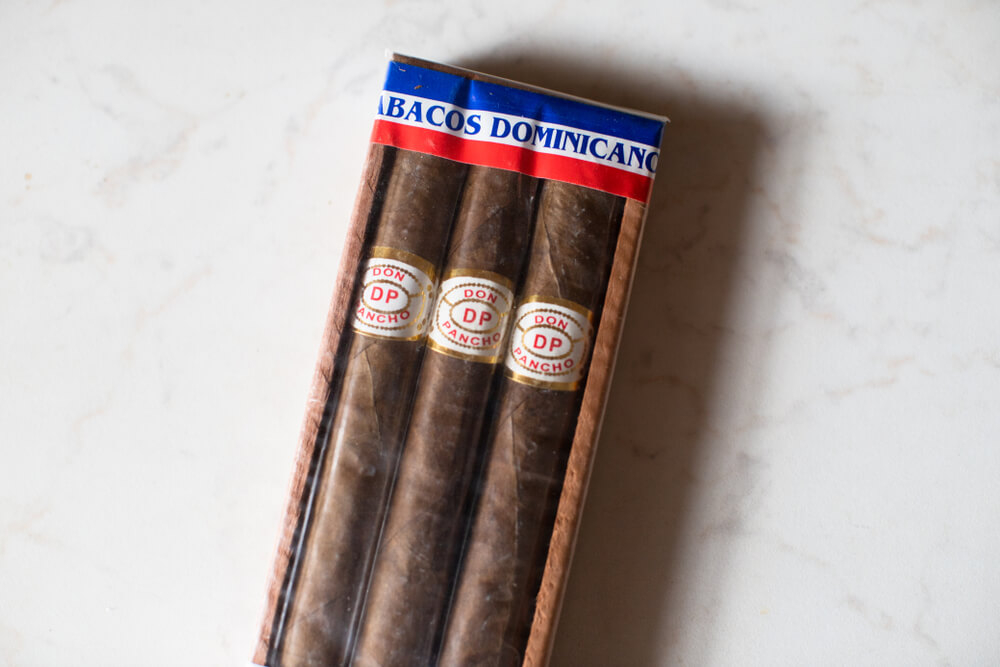 Cigars are considered a work of art in the Dominican Republic
It all begins with Dominican tobacco
The verdant valleys of the Dominican Republic are home to sprawling tobacco plantations that have flourished for generations. In the lush northcentral Yaque Valley, where the finest tobacco in the Dominican Republic is said to be harvested, producers are working hard to protect the soil and educate future generations in the art of tobacco farming. These lush landscapes not only provide the tobacco leaves that form the core of the world's finest cigars but also serve as sanctuaries for biodiversity. 
These lush landscapes not only provide the tobacco leaves that form the core of the world's finest cigars but also serve as sanctuaries for biodiversity
The Dominican Republic tobacco industry, along with the government, is now working hand in hand with local farmers to embrace sustainable farming practices and preserve the aged-old traditions. Even cigar makers who aren't based in the DR will often tout the fact that their product is made with Dominican tobacco.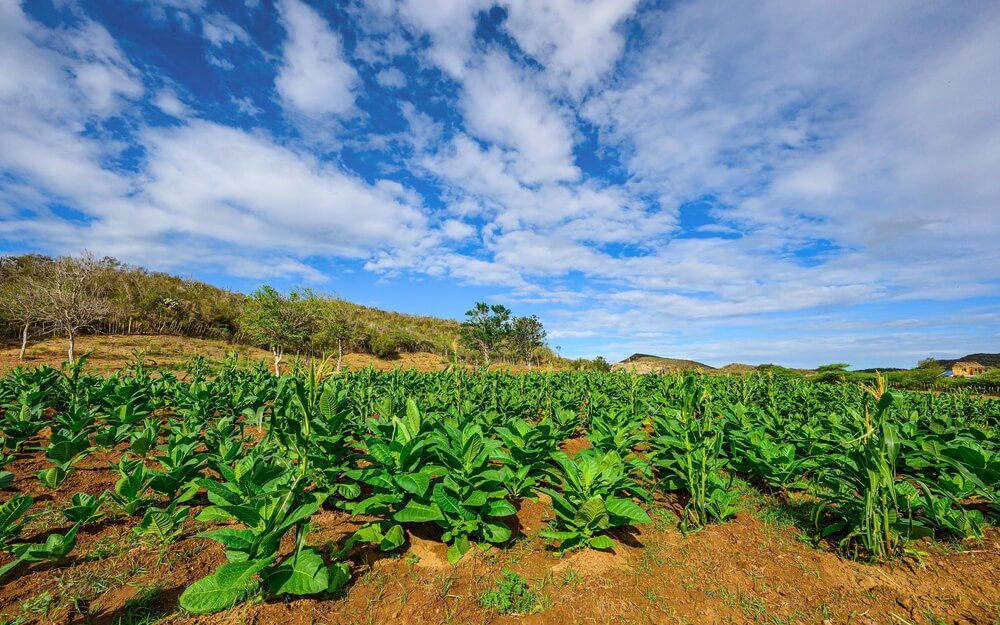 The rich fertile soil is ideal for growing tobacco in the Dominican Republic 
What makes cigars from the Dominican Republic so special?
The Dominican Republic's cigar culture has been shaped by a mélange of cultural influences that have converged on the island over centuries. Indigenous Taino practices, Spanish colonial legacies, and African traditions have all contributed to the tapestry of cigar craftsmanship. Today, they are considered the world's largest cigar producer. But it's not all about quantity. It's about quality. 
The soil and climate for Dominican Republic tobacco
Cigar connoisseurs prize Dominican Republic cigars for their distinctive flavor profile, which is simply richer and more pleasing than any other cigars in the world. This is thanks to the Dominican Republic's fertile soil and favorable climate which when combined, creates an optimal environment for growing tobacco. Rich soil, ample sunshine, and the right amount of rainfall nurture tobacco plants that yield leaves with distinctive flavors and aromas.
Tobacco is a Dominican Republic tradition
The art of tobacco farming along with cigar rolling is a tradition that has been passed down through families throughout generations. Skilled artisans, often trained by their families, meticulously craft each cigar, paying close attention to every detail, from the selection of tobacco leaves to the rolling and aging process. This accumulated expertise is palpable in the final product.
When it comes to the Dominican Puro, there are many blends
The Dominican Republic is known for producing a wide range of tobacco varieties. Whether it's the smooth and mild flavor of Connecticut Shade tobacco or the rich and robust taste of Piloto Cubano, the country's diverse tobacco portfolio allows for the creation of cigars that cater to various preferences. Master blenders have honed their skills to create harmonious blends that balance different types of tobacco leaves. This art of blending combines leaves with varying flavors, strengths, and characteristics, resulting in a well-rounded and nuanced smoking experience.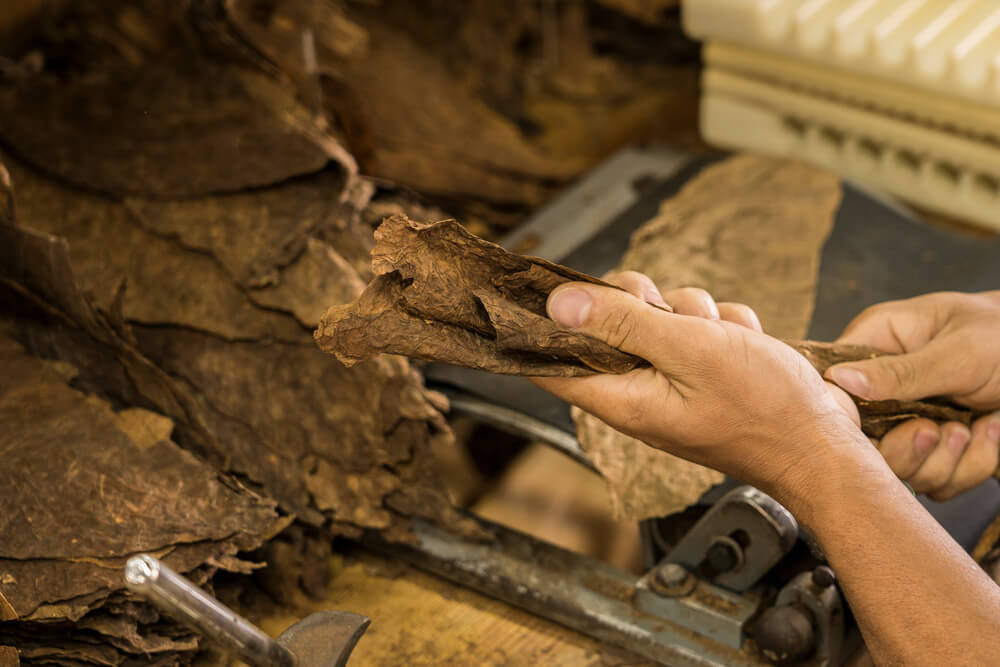 Cigars are considered a work of art in the Dominican Republic
Uncover the cultural legacy of artisan Dominican Republic cigars
Today, the cigar industry is booming with over 93 companies dedicating themselves to the farming and commercialization of tobacco in the Dominican Republic. According to the Ministry of Agriculture, tobacco farming creates 135,000 jobs, of which nearly 60% are occupied by women. 
According to the Ministry of Agriculture, tobacco farming creates 135,000 jobs, of which nearly 60% are occupied by women
The tourism industry has also benefited from the cigar industry thanks to the "all-access" tours of the cigar plantations and factories as well as the hugely popular Procigar festival. By creating jobs for local people and teaching future generations the art and tradition of an iconic Dominican Republic craft, cigars are so much more than a souvenir - they are a cultural identity.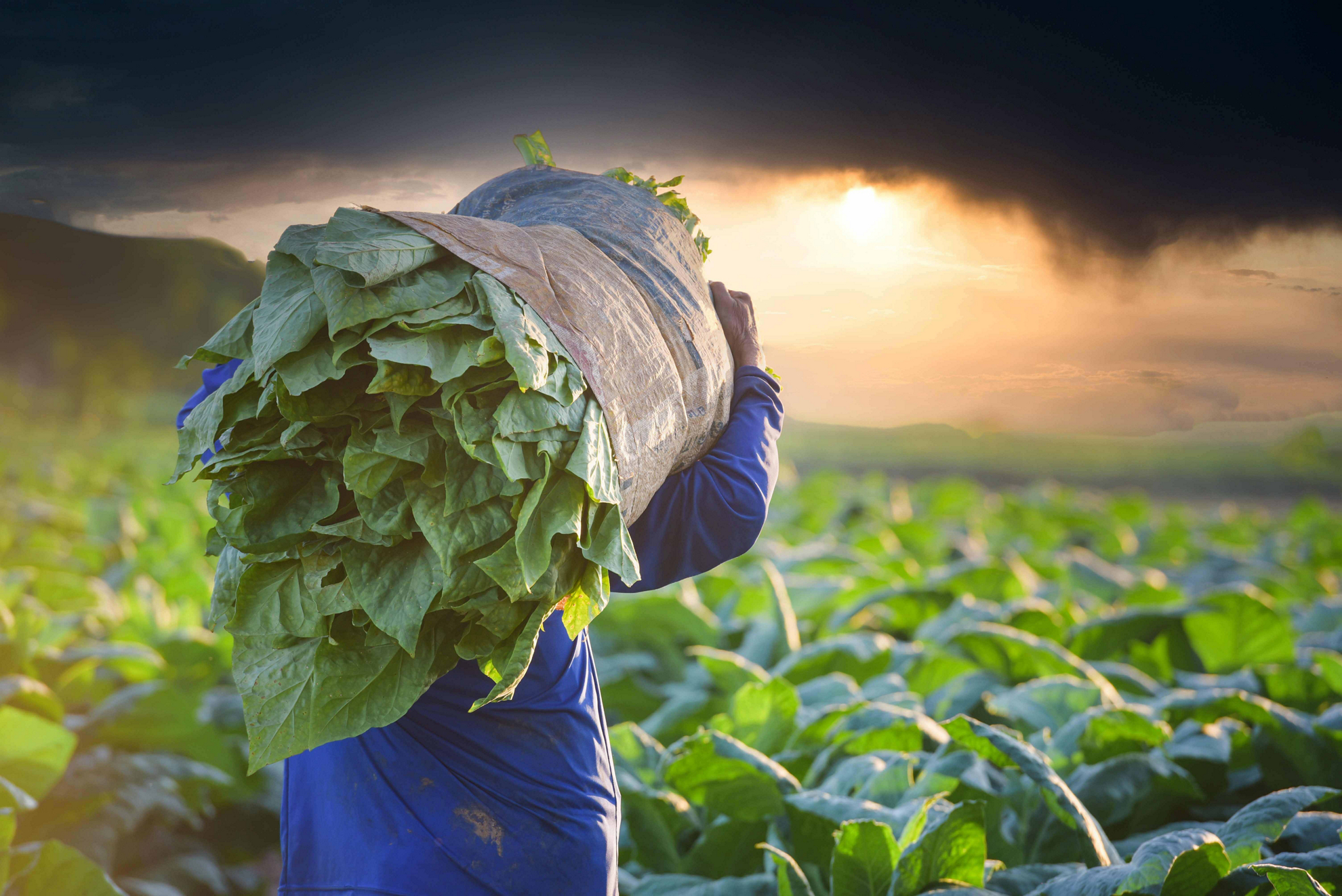 Tobacco plantations require skilled workers to ensure quality products
Discover Dominican cigar brands first-hand:
If you are looking for Punta Cana day trips, a famous tour is the Don Lucas cigar tour which takes you behind the scenes at their factory and provides you with all the information needed to be able to speak like a cigar connoisseur. And, for those on vacation in Santo Domingo, the Barceló Santo Domingo is home to a luxurious Cigar Lounge where guests are invited to enjoy authentic Dominican cigars in a relaxed and sumptuous setting. In the heart of the city, cigar aficionados should head to Calle el Conde where you will find many small, independent cigar factories. On this street the Caoba mini cigar factory and shop allows you to witness the entire process of making these incredible handcrafted Dominican cigars. Good to know – the cigars here are duty-free. So, you'll be able to get some great deals. On the same street, you can also find the La Leyenda del Cigarro Cigar Shop & Factory which is an ideal spot for those wanting to gain an in-depth knowledge of one of the Dominican Republic's main products.
Some of the famous cigar factories are close to the resorts of Playa Bavaro Beach
The Best Dominican Cigars to buy as souvenirs
When it comes to Dominican Republic tobacco companies, there are a few names that stand out for their excellence and long-respected heritage. Here are just a handful of the well-respected Dominican brands.
Fuente Fuente Opus X: Handcrafted with 100 percent pure Dominican tobacco, Fuente Fuente Opus X is one of the top notch Dominican Republic cigars. It's a rare find, but worth the search, thanks to its perfect blend of potency and flavor.

Ashton VSG: A long-time favorite and best-selling cigar, Ashton VSG boasts finely aged Dominican tobacco. The cigars are housed in an Ecuador Sumatra wrapper leaf, which delivers a deliciously earthy vibe.

Macanudo Café: With its mild taste and slightly spicy flavor, Macanudo Café is a good option for those looking to get into the wonderful world of Dominican cigars.

La Flor Dominicana Double Ligero: A powerfully smokeable Dominican cigar, La Flor Dominicana Double Ligero delivers an ideal cigar experience, with notes of cedar and pepper coming through strong.

Davidoff: Handmade in the Dominican Republic, Davidoff's burgeoning portfolio offers a diverse array of premium blends. The brand is known for its distinctly mellow and approachable profile. Each cigar is painstakingly put together, delivering enticing flavors. Connoisseurs will love Davidoff cigars for their rich signature notes of cedar, coffee and nuts, not to mention their smooth and creamy finishes.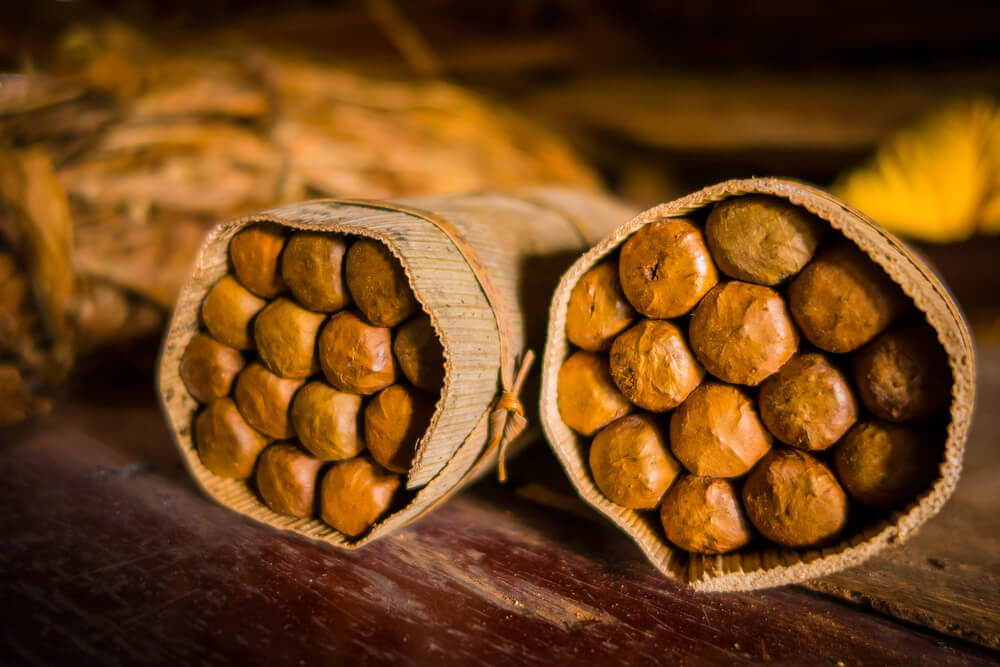 Cigar making is an artisanal process
When you buy Dominican products, you are giving back to the local communities
To truly engage with the soul of the Dominican cigar culture, one must embrace the island's customs and traditions. As you explore the vibrant towns and communities surrounding the tobacco plantations, you are invited to partake in local rituals and festivities. The celebratory nature of Dominican life becomes apparent through lively music, dance, and communal gatherings that punctuate daily life.

Yet, did you know that the tobacco plant is not just used for creating Dominican Republic cigars? It can also be used to develop vaccines, antibodies and for other uses such as anti-aging medicines. Learn the secrets of this multifunctional plant and marvel at the skill of cigar makers on your next Dominican Republic adventure. Whether you are an avid cigar fan or just love the romance and glamour of craftsmanship, Dominican Republic cigars form part of a cultural legacy that should be treasured for generations to come.