Fitness vacations: How to stay fit during your getaway
Even when you're at Barceló Hotel Group's Latin American properties, you may want to keep up your workout routine. Here's how to stay fit on vacation.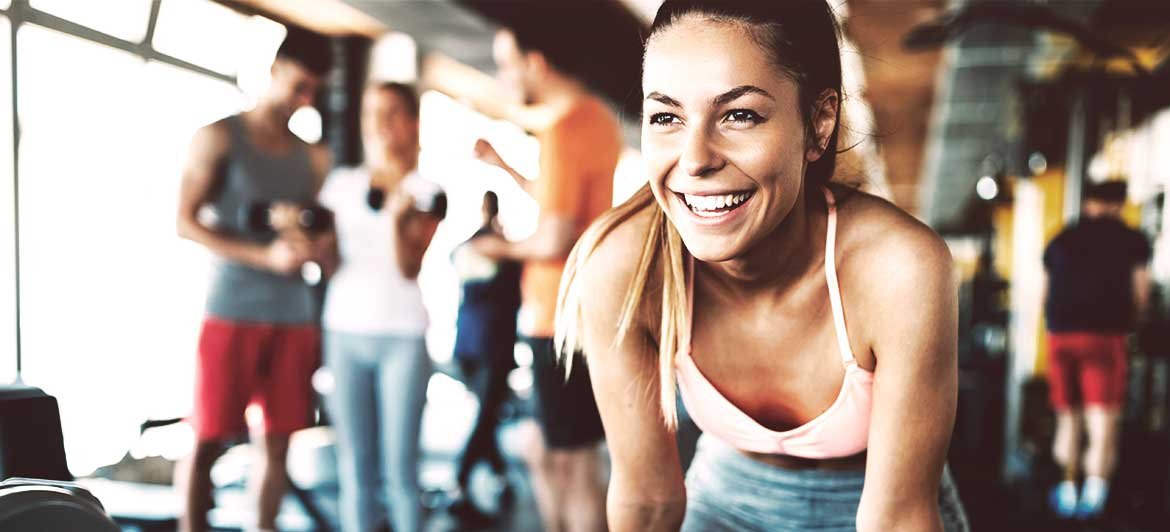 Fitness never takes time off! That's why fitness vacations were invented. Even when you're enjoying all-inclusive comforts at Barceló Hotel Group's spectacular Latin American properties, you may want to keep up your workout routine. Here's how to stay fit on vacation.
Fit For Fitness: Barceló Maya Grand Resort
Barceló Maya Grand Resort (comprised of Barceló Maya Beach, Barceló Maya Caribe, Barceló Maya Colonial, Barceló Maya Tropical, and the all-suite, AAA Four-Diamond Barceló Maya Palace) recently won CheapCaribbean.com's 2017 Noble Beach Prize Winner for "Most Fit for Fitness" — so you know you're going to be able to get in a real workout while you're staying here. Not convinced? Well, México's best pro soccer teams come here year after year for their fitness vacations during the pre-season. The all-inclusive resort's state of the art fitness center offers an array of calorie-burning classes. You can also take advantage of body-shaping equipment and on-site personal trainers who know how to stay fit on vacation. The Fitness Center offers the best technology in equipment, as a surface with digital entertainment and connectivity designed to deliver an engaging training experience throughout touch screens, internet connection, social media apps as Facebook and YouTube, online radio, Bluetooth and USB connections, as well as countless personalized training programs and entertainment options.
After the Workout: Relax in one of Barceló Maya Grand Resort's two lagoon-style pools – and enjoy a cocktail or two!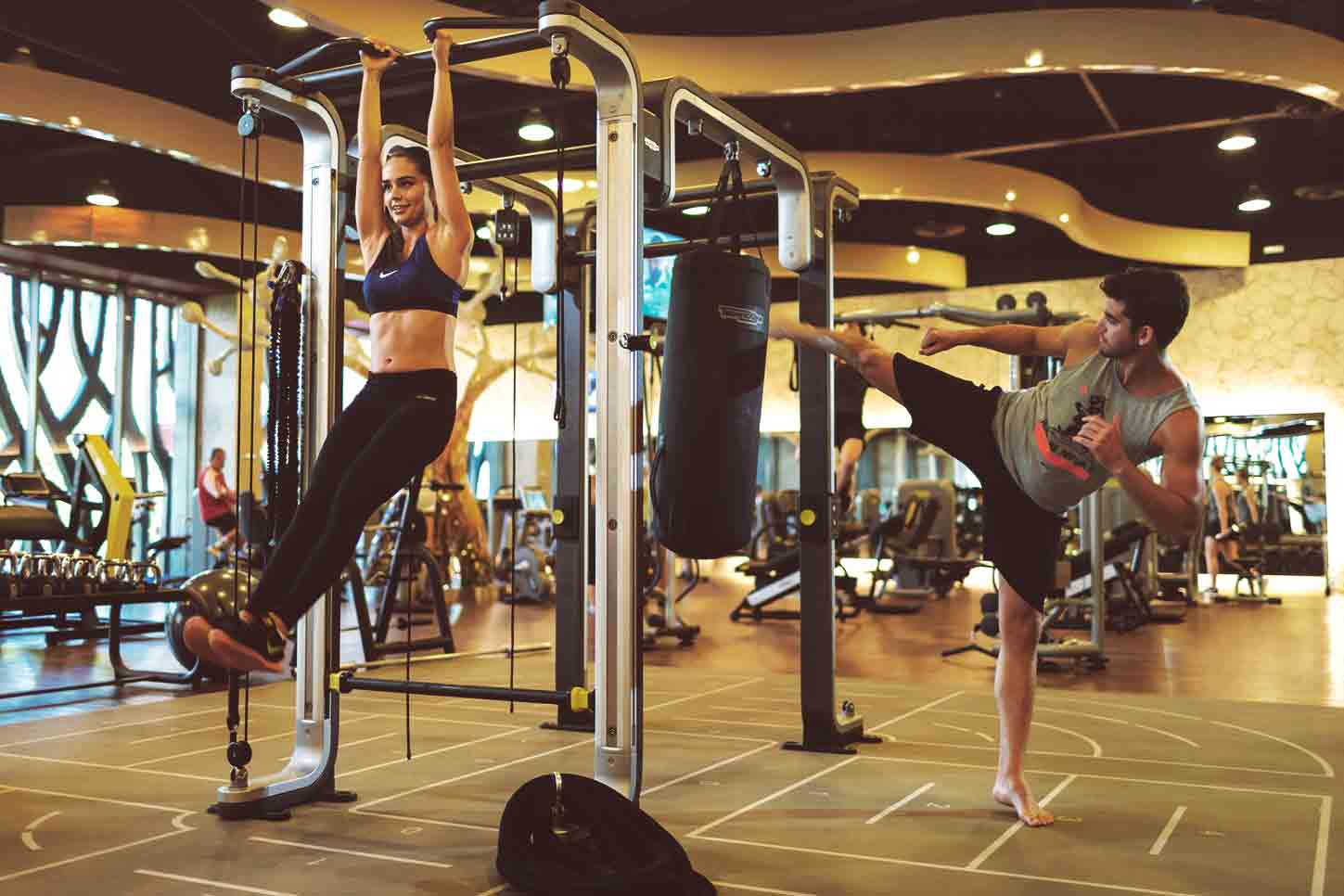 Climbing Power: Occidental Caribe
Did you know that rock climbing is perhaps the ultimate total body workout? This sport is challenging but incredibly rewarding with huge benefits. Rock climbing is cardio and strength training all in one, building stamina, strengthening muscles and increasing heart rate to work cardio. It improves flexibility, raising your motion range. It's also known to reduce stress, thanks to the fact that it increases norepinephrine levels. The excitement of rock climbing is available at Occidental Caribe, located in Punta Cana, Dominican Republic. The all-inclusive resort's open-air climbing wall is a safe, fun way to learn this activity, with instructors giving you tips to hone your skills, no matter what age you are level of experience you have. And the view from the top is absolutely priceless, as a panorama of the sparkling sea spreads out in front of you. You earned it.
After the Workout: Rest your muscles at the Occidental Caribe spa, which provides a varied selection of treatments and beauty and health services, carried out in the privacy of individual massage rooms.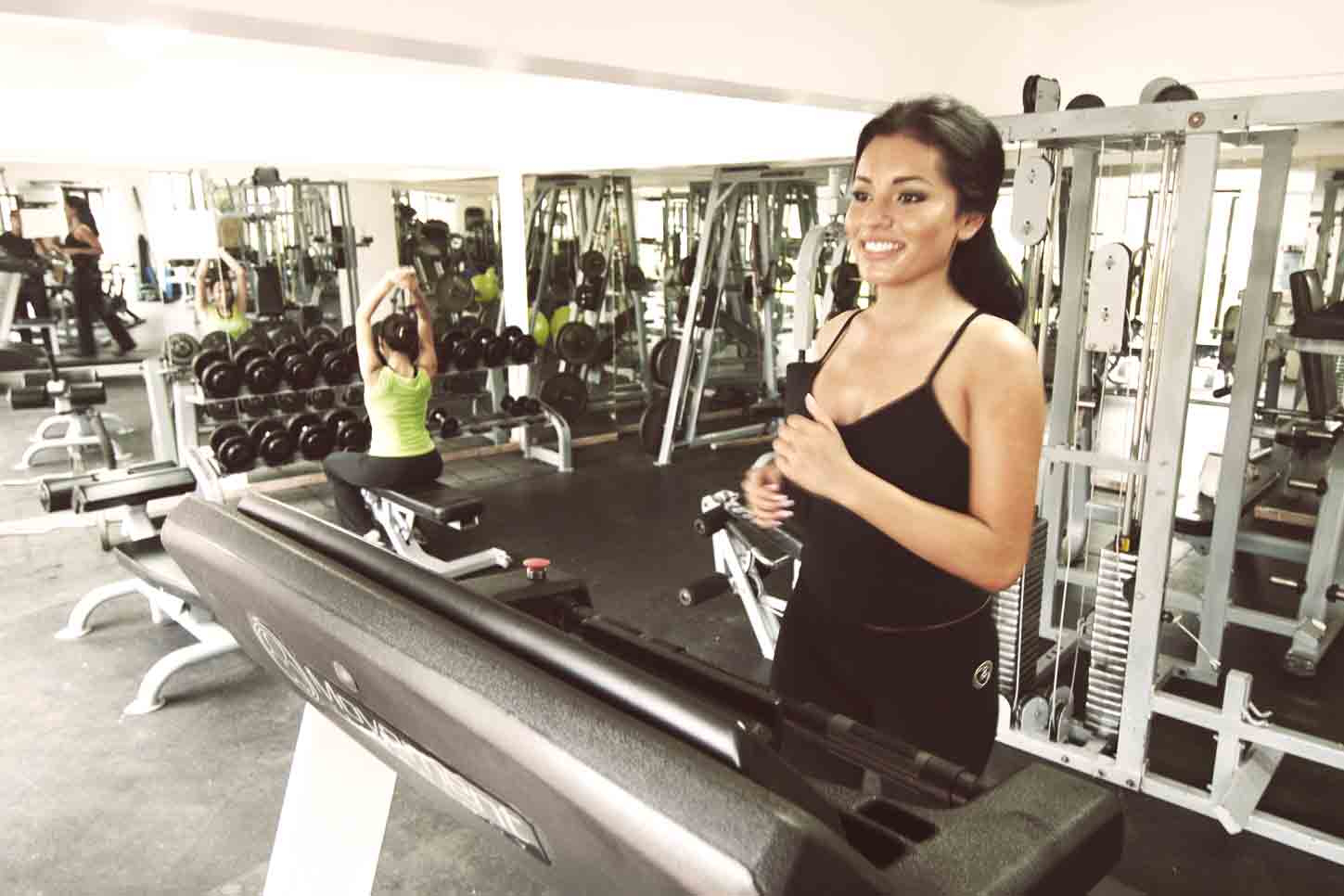 How To Stay Fit On Vacation: Occidental at Xcaret Destination
Located adjacent to the famed Xcaret Eco-Park in the Mayan Riviera, the all-inclusive Occidental at Xcaret Destination's gym is loaded with all kinds of fitness equipment, from cardio to strength training. Even more, the resort brings the skills of professional fitness counselors to its guests, providing guidance in everything from yoga to Zumba. And when it's time to rejuvenate, outdoor massage cabins are exquisitely decorated to create the perfect atmosphere for relaxation.
After the Workout: At Xcaret Eco-park, uncover endless eco-adventures, cultural immersion and delectable cuisine – it's all just moments away from the resort.