10 Solo female travel destinations just waiting to be explored
Solo female travel has never been easier, especially when it involves these 10 must-visit destinations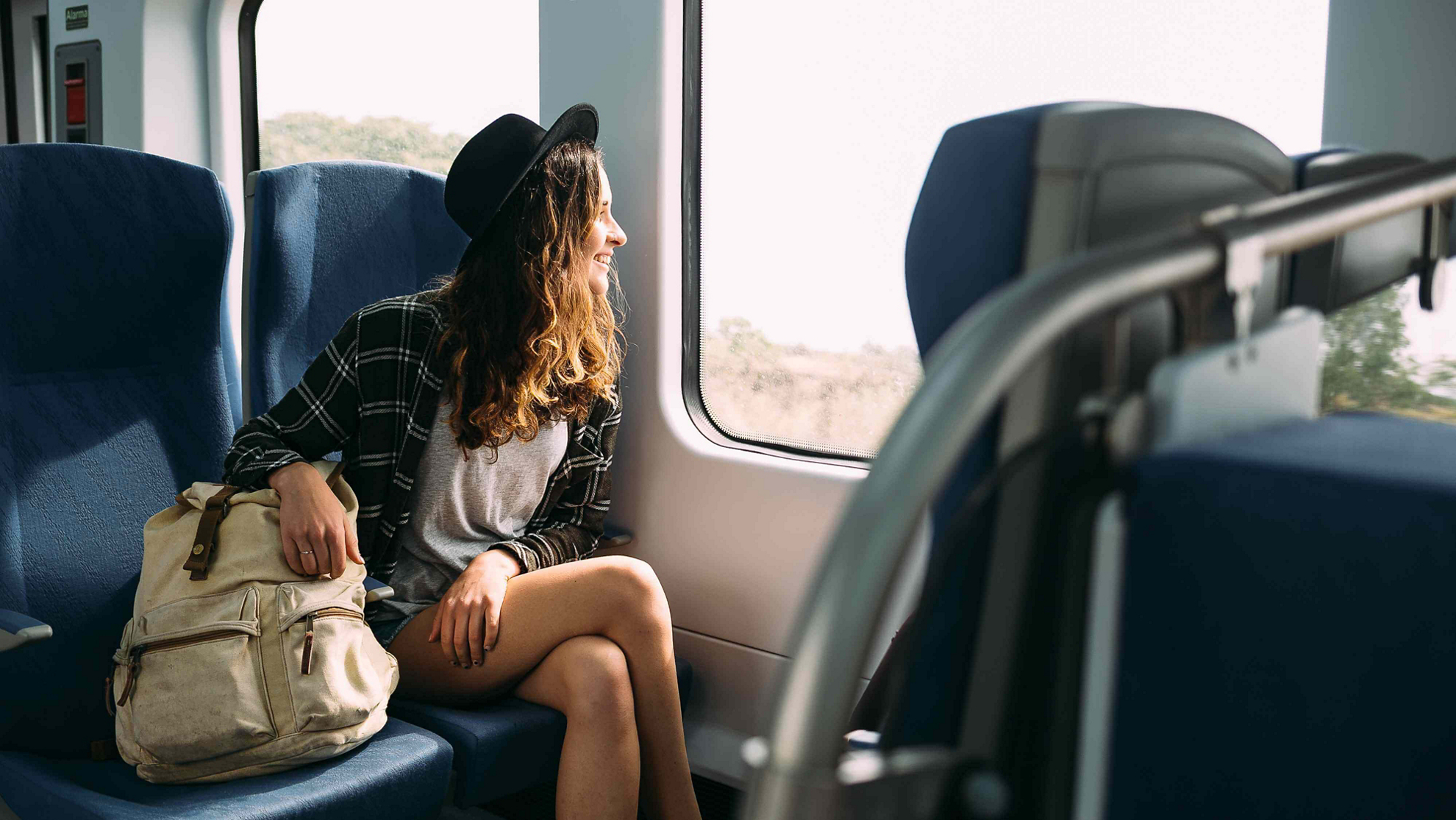 Going solo and exploring the big wide world alone may sound intimidating yet solo female travel can be an exhilarating and rewarding experience - if you know where to go. From the sunbaked shores of Punta Cana to the impressive Moorish architecture of Granada, there is a whirlwind of fun to be had. But, don't just take our word for it. Be inspired by these top 10 solo female travel destinations. Which one is next on your travel list? 
Discover the benefits of solo female travel
Apart from having complete freedom to choose where you go and for how long, solo travel for women offers endless benefits. Perhaps the most important is stepping outside of your comfort zone. Not only does this help boost confidence but it also makes you become an expert problem solver as you are forced to be creative in the face of an issue. Solo female travel is character-building but is also a fantastic way to make new friends. In fact, some believe that life-long friendships are formed on these kinds of holidays. Yet, it is also a great way to get to know yourself better and grow as a person thanks to all the new and exciting experiences that you will have. While traveling solo can feel lonely at times, there is so much to gain from a solo adventure. Not sure where to start? Check out these 10 destinations for solo trips for women.
1. Immerse yourself in city life and enjoy female travel in Madrid
Madrid is a vibrant city with a rich cultural heritage, great food and nightlife, and numerous museums and art galleries. It is large enough to give you the buzz of a big city but small enough to make you feel safe and secure. Plus, it is bursting with a lively international scene that hosts networking events for new arrivals - ideal for meeting fellow travel buddies when traveling alone as a woman. Stay in one of the downtown hotels in Madrid to be just a stone's throw from all the major attractions such as the Temple of Debod, the Retiro park, the Prado Museum, and the main shopping area of Gran Vía. Foodies cannot miss the delicious sights and smells at the San Miguel market and those looking to party will love the cute bars found in the neighborhoods of Huertas, Chueca, or Malasaña.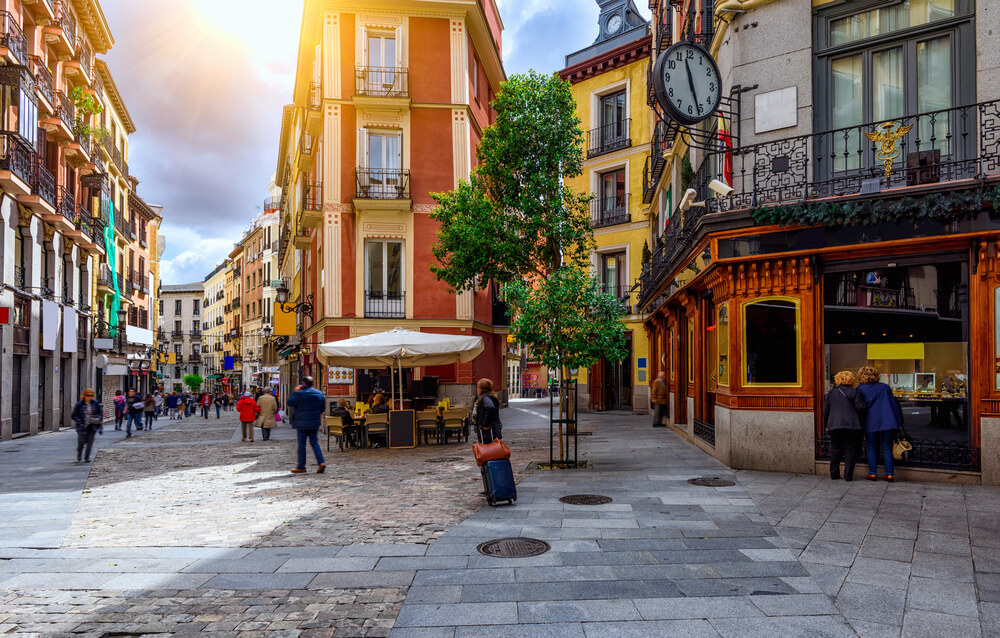 Immerse yourself in Spanish culture with a quick city break in Madrid
2. Enjoy one of the best solo vacations for females in Puerto Vallarta
Mexico offers endless opportunities for solo female travel, especially if you venture toward the coast. The Barceló Puerto Vallarta set on the shores of the beautiful Mismaloya Beach is an excellent choice for relaxing single women travel. Take the stress out of your vacation and let yourself be pampered in paradise. And, for curious minds, the hotel offers mixology sessions, cooking classes as well as dance classes, and fitness sessions. But, if you fancy taking a break from all-inclusive life the town of Puerto Vallarta offers a rainbow-colored town full of authentic Mexican shops, restaurants, and landmarks to discover. 
3. Book a vacation in Costa Rica, one of the best solo trips for women
Costa Rica is a nature lover's paradise with stunning landscapes, diverse wildlife, and a relaxed pace of life that's ideal for solo female travel. Travel to Guanacaste to enjoy the best breathtaking natural surroundings and stay at the only all-inclusive hotel in the area, the Occidental Tamarindo. The all-inclusive setting takes the stress out of trips for single women and provides a safe and relaxing home away from home.
Step out onto the fabulous Langosta Tamarindo beach and at night enjoy stunning sunsets
Step out onto the fabulous Langosta Tamarindo beach and at night enjoy stunning sunsets. This is also a popular surf spot so if you fancy an adrenaline rush, grab a board and surf the waves. And, if not, venture off exploring the nearby rainforests and volcanic terrain full of natural wonders.
Who said Costa Rica was all sandy beaches? Discover the luscious greenery of the jungle landscapes on your next vacation
4. Punta Cana is one of the top solo female travel destinations
Punta Cana is a popular destination for solo female travel, offering stunning beaches, crystal clear waters, and plenty of opportunities for relaxation and adventure. Enjoy a worry-free vacation at one of the Punta Cana all-inclusive resorts where you can indulge in excellent cuisine, spacious rooms, spa treatments, and first-class facilities. Yet, the array of excursions that can be organized through the hotels makes Punta Cana one of the best first-time solo female travel destinations. Take a boat out to Saona Island, a protected nature reserve where you can find starfish, turtles, and all sorts of exotic marine life. Or, go exploring the nearby caves, zip-line through the forest, or go on a day trip to Santo Domingo, the capital of the Dominican Republic.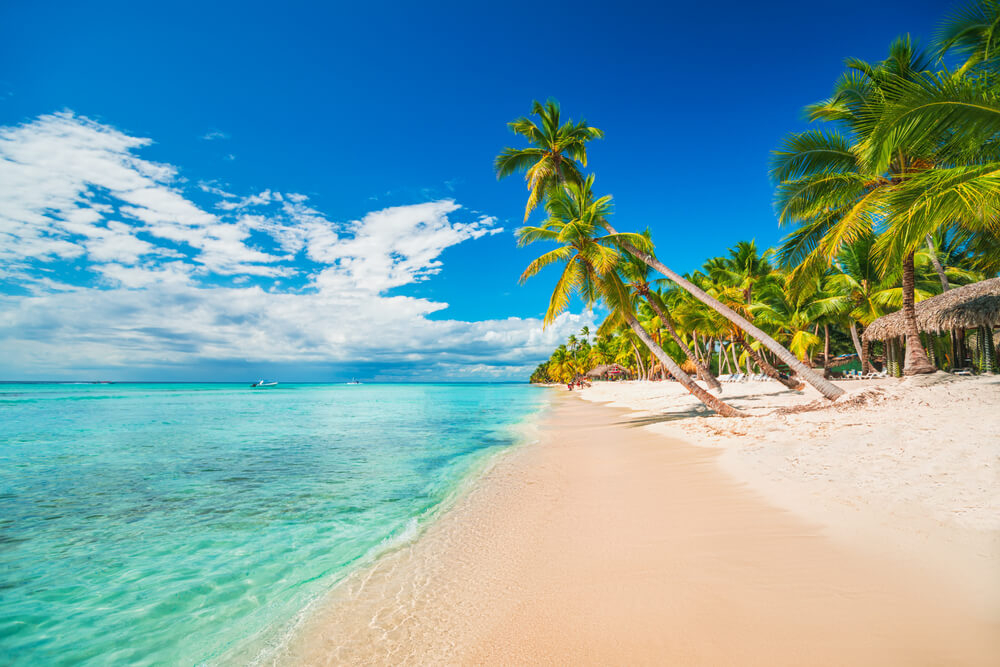 Imagine stepping out of your hotel and onto this paper-white beach. In Punta Cana, it is just a normal day
5. If you are a single woman traveling alone, discover the delights of Mallorca
Majorca is a beautiful island with stunning beaches, charming towns, and scenic countryside. Check into one of Mallorca's top hotels located in popular destinations such as Palma and Cala Ferrera and enjoy the best of the island's attractions. Mallorca is set up to offer a safe place for solo female travel while at the same time boasting a lively cultural scene. Discover Palma, the heart of Mallorca, and indulge in a spot of shopping at the luxurious boutiques before heading to one of the city's top dining spots to enjoy delicious Mediterranean cuisine. Since the island is easy to navigate it is easy to hop between the secluded "calas" or beaches to bathe in the crystalline waters. This is one of the safest solo female travel destinations and with an average of 300 days of sunshine a year, it is hard not to fall under this island's spell.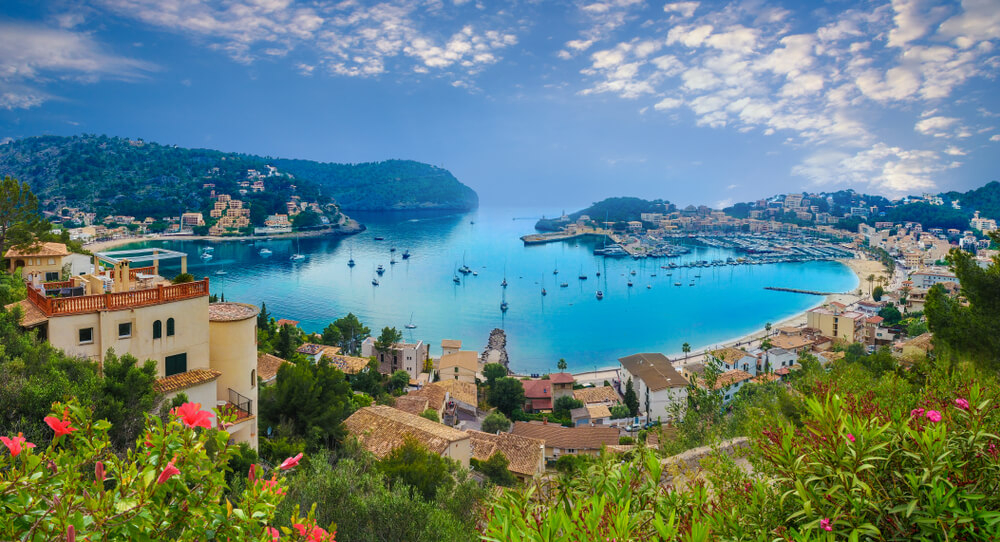 The Port of Sóller is the epitome of Mediterranean charm and beauty and you can discover it on your travels in Mallorca
6. Uncover Granada vacations for single women
Granada is a historic city with a rich cultural heritage, stunning architecture, and a vibrant atmosphere. Staying at one of Granada's top hotels gives you easy access to all of the city's attractions while being a safe choice for solo female travel. No trip to this city is complete without visiting the Moorish palace known as The Alhambra which exquisitely translates the region's rich Andalusian and Moorish culture through its extravagant architecture. 
The Cathedral is also top of our list of Granada attractions
The Cathedral is also top of our list of Granada attractions. Don't forget to venture out of the city center too and enjoy a live flamenco show in the gypsy neighborhood of Sacromonte or gaze over the city at the Mirador San Nicolas in Albaicin before tucking into a plate of tasty tapas. Without a doubt, this is one of the best trips for solo female travelers.
The Generalife gardens inside Granada's Alhambra are a dazzling example of the city's Moorish heritage
7. Live La Dolce Vita in Rome if you are traveling by yourself as a woman
Relive the classic scenes from Eat Pray Love and enjoy solo female travel in Italy's capital, Rome. Home to the Vatican as well as ancient monuments and world-class works of art, this city is food for the eyes as well as the soul. But what makes it such a popular getaway for single women? Apart from the famous landmarks such as Michelangelo's Sistine Chapel, the Trevi Fountain, and the Colosseum, Rome offers a bohemian scene with buzzy piazzas, hip bars, and endless opportunities for shopping. Stay in one of Rome's urban hotels to be at the heart of the action and who knows? Maybe you will find love waiting for you on the Spanish Steps? 
8. Book onto Seville holidays for single women and enjoy this city's Andalusian charm
Solo female travel to Seville, Spain is an exciting and empowering experience. The city offers a safe and welcoming environment for women to explore its rich history, culture, and cuisine on their own terms. Check into one of Seville's top hotels located just a stone's throw from the city's picturesque streets, historic buildings, and beautiful plazas. If you are looking for solo vacations for females, then Seville offers a culturally charged itinerary that will allow you to get a taste of local life.

Start by visiting the Alcázar of Seville, a stunning palace and fortress with lush gardens and ornate architecture, before heading to the Cathedral of Seville. This incredible landmark is the largest Gothic cathedral in the world, featuring intricate carvings, a soaring bell tower, and the tomb of Christopher Columbus. Yet, don't forget to explore the buzzing neighborhood of Santa Cruz full of cute shops and cafés. And, of course, the Seville market is a must-visit, full of delicious tapas to try.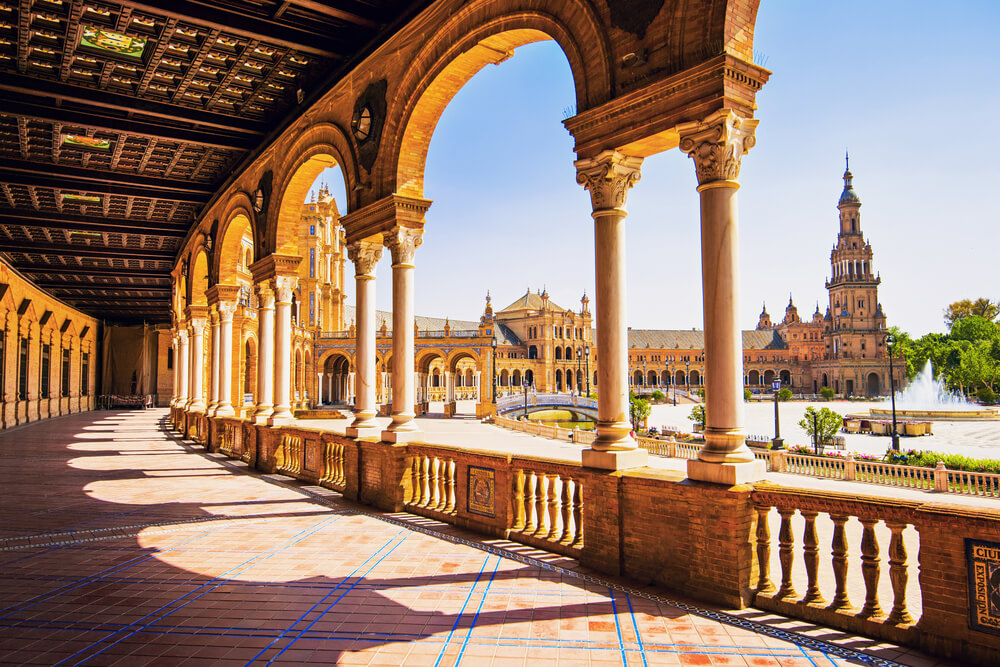 Seville's Plaza España offers a wonderful place to watch the world go 
9. Tenerife is one of the best solo travel destinations for females wanting a taste of island life
Tenerife, the largest of the Canary Islands, is a popular destination for solo female travelers due to its varied landscapes and welcoming atmosphere. Not to mention its all-year-round springlike climate. Tenerife's all-inclusive hotels provide a great hideaway to rest and relax while still being in close proximity to the island's must-see sights. Exploring Mount Teide National Park, a UNESCO World Heritage site with stunning volcanic landscapes and the towering Teide volcano is a fantastic way to learn about the island's volcanic nature. 
Yet, if the coast is more your scene, Tenerife offers countless relaxing beaches dotted across the island from north to south
Yet, if the coast is more your scene, Tenerife offers countless relaxing beaches dotted across the island from north to south. The charming colonial town of La Laguna will transport you to Latin America with its cobblestone streets, colonial architecture, and picturesque plazas. And of course, the Canarian cuisine is a pure delight, best enjoyed at a local guachinche served with a glass of fresh, young wine. Tenerife's slow pace of life and friendly atmosphere makes it ideal for safe vacations for single females.
10. Enjoy solo vacations for women in Thermisia, Greece
If the idea of jetting off to Greece and staying in a beachside bolthole appeals, then look no further than the seaside village of Thermisia. Check into the Barceló Hydra Beach Resort and enjoy direct access to three of Termisia's dreamiest and most exclusive beaches. Let staff pamper you as you indulge in pure rest and relaxation. Yet, if you are up for a solo female travel adventure, head to the neighboring town of Ermioni, a beautiful coastal town with many activities and attractions to enjoy. Take a stroll along the charming port and marina, where you can see traditional fishing boats and relax with a coffee or drink at one of the many seaside cafes. Or, visit the nearby island of Hydra, known for its beautiful architecture, traditional cobblestone streets, and charming taverns. Don't forget to sample the local cuisine, including fresh seafood, olive oil, and other traditional dishes. This is one of the best vacations for solo female travelers looking to get away from it all and soak up some sunshine.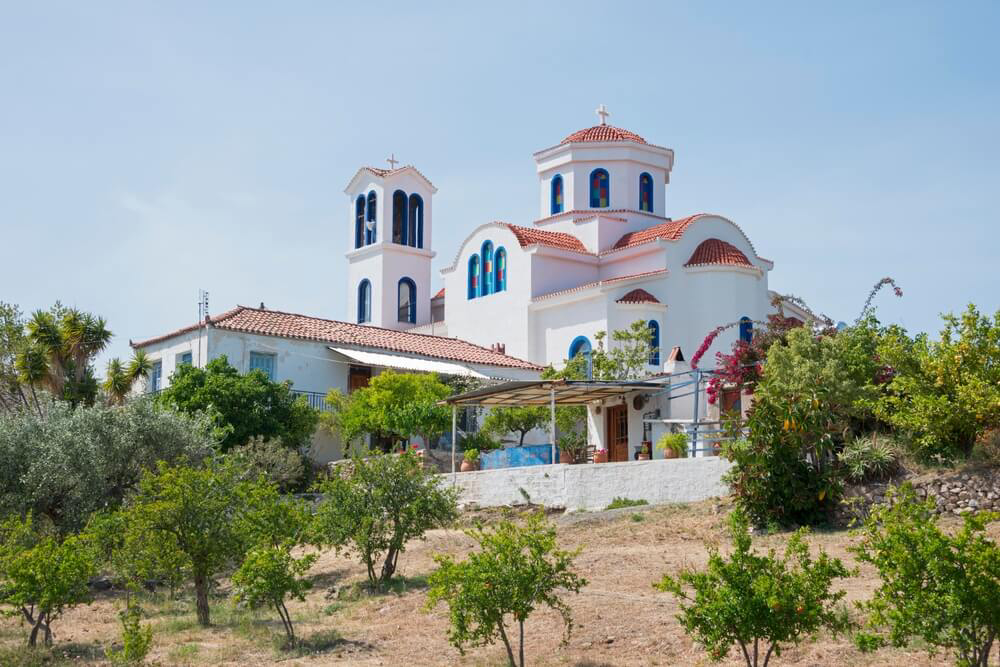 The Orthodox Church is just one of the many sights to see in the village of Thermisia, Greece