How to celebrate Thanksgiving this year with a Mexican twist
If you're in the mood to shake things up a little bit, we have a few suggestions for how to add a little Mexican flavor to your Thanksgiving this year.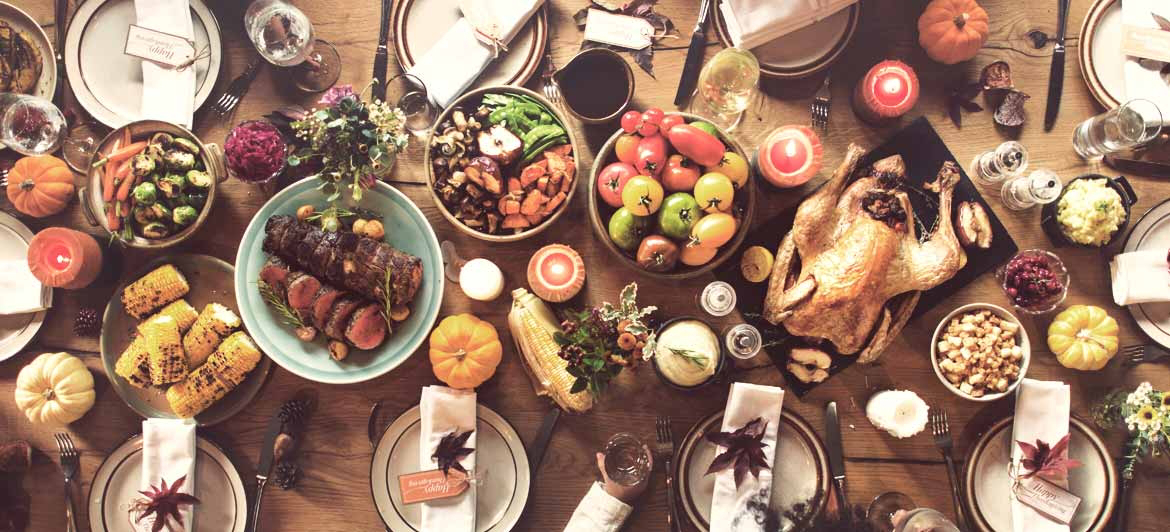 Thanksgiving is a holiday that's defined by food, family and gratitude. Celebrated every third Thursday in November in the United States, it commemorates the Pilgrims' harvest feast in Plymouth, Massachusetts in 1621. Close to 400 years later, it's a time to reflect on what we're thankful for and to gather with friends and family for a bountiful feast. We all have our own Thanksgiving traditions – but if you're in the mood to shake things up a little bit this year, we have a few suggestions for how to add a little Mexican flavour to your holiday.
Getaway from it all on a Barceló Mexican Caribbean vacation
Who says you have to celebrate Thanksgiving at home? You can get away from the usual stress and responsibilities of the holiday by planning an all-inclusive Mexican Caribbean getaway over the long weekend. Here are a few reasons why this is a good idea.
Mexican weather in November is perfect – From Cancun to Playa del Carmen, the climate in the Mexican Caribbean couldn't be more pleasing in the late fall. Temperatures hover between the mid-eighties and mid-70s Fahrenheit – the opposite of many other parts of the world, which are usually experiencing their first taste of real winter weather around this time of the year. With sunny skies and warm breezes galore, you'll feel thankful that this special part of the world exists. Pack your swimsuit … the water's just fine.
You don't have to do the cooking – Even the most dedicated chefs need a break! Barceló Hotel Group's array of all-inclusive resorts and hotels offer a variety of eating options, from fine dining to comfort food. And for Thanksgiving, several of them offer up feasts that are as good as what you get at home. You don't have to do any cooking … or any dishes!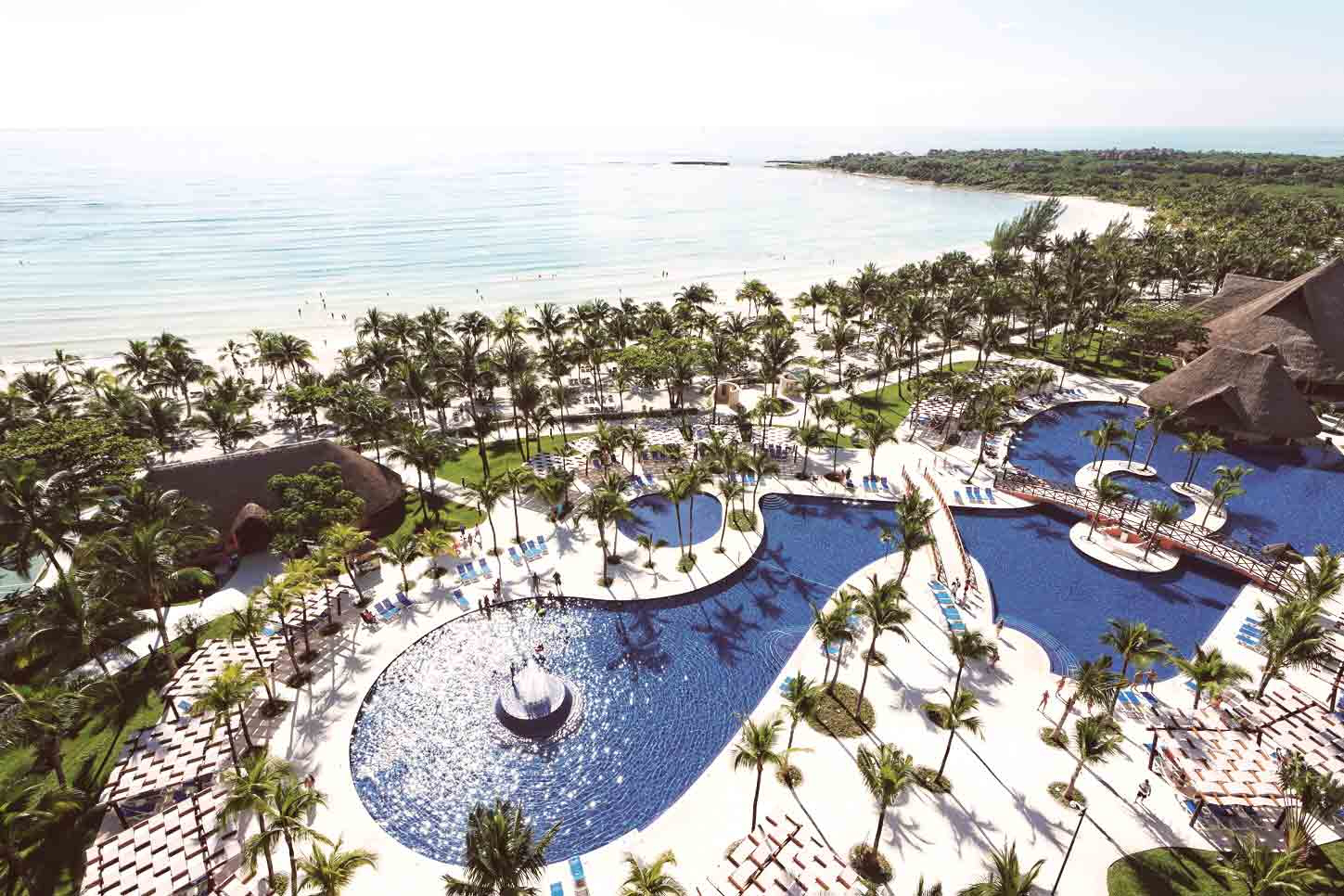 Sitting on the beach is better than shoveling snow – Riviera Maya, the privileged stretch of Mexican coastline that many of Barceló Hotel Group's properties call home, is a dream vacation destination for many reasons. But at the top of the list of those reasons are the beaches. These pristine white-sand beaches offer the ultimate in sun-drenched relaxation and adventure. While the rest of your friends and family are digging out of the latest blizzard, you'll be sipping a Pina Colada with your toes in the sand.
There's so much to do – But the beaches are just the beginning! Riviera Maya, Cancun and beyond are filled with fun things to experience. It's the perfect place for a shopping spree (cross some items off your holiday gift giving list!). There are eco-adventures You can travel back in time at amazingly preserved Mayan ruins. You can discover authentic Mexican cuisine (tacos, anyone?). Let's just say you won't be bored.
Barceló Hotel Group deals and offers – There are always great deals and packages to be found at Barceló hotels and resorts. You'll be thankful for all the dollars you save …
Turn your Thanksgiving feast into a Mexican fiesta
Traditional Thanksgiving turkey and all the fixings are great, of course. But you can throw something new into the mix this year. After all, the first Thanksgiving was all about sharing with other cultures, introducing fresh ingredients to culinary traditions, wasn't it? If you can't make it to Mexico for Thanksgiving this year, here are a few ways you can turn your Thanksgiving feast into a fiesta …
Braised turkey in green mole – A guaranteed way to spice up your Thanksgiving dinner! The green mole adds a refreshing zing to the turkey.
Thanksgiving tacos – Need something to do with all those leftovers? Thanksgiving tacos will do the trick. It couldn't be simpler – you just need leftover turkey and stuffing, plus tortillas and whatever hot sauce you have handy. Delicious!
Fried polenta with chorizo – This mouthwatering side dish is a great alternative to cranberry sauce or stuffing. Trust us, it's a fantastic combination. Get the recipe from Rachael Ray.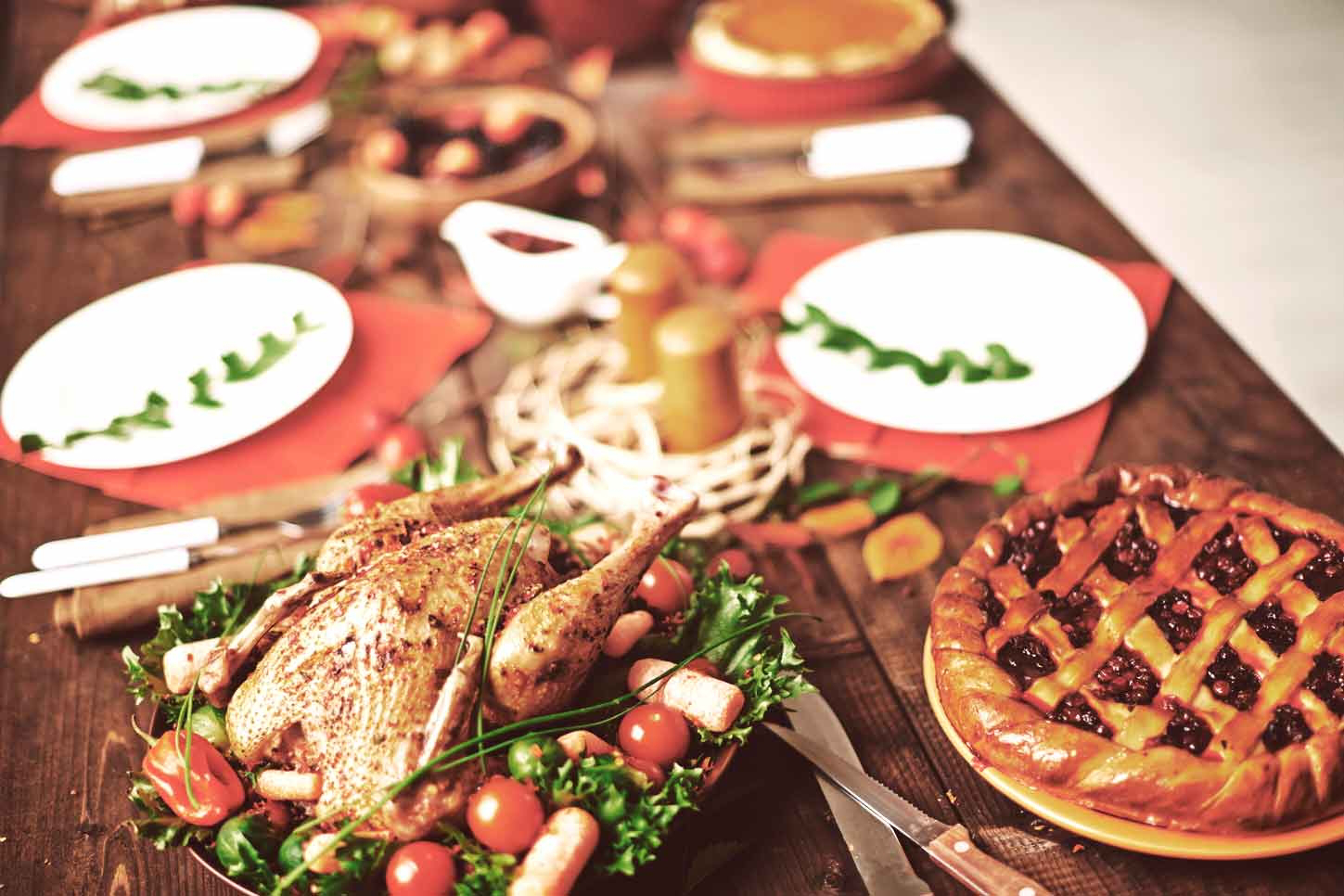 Piquant corn bread – Add some jalapeños and cilantro to your standard cornbread recipe and you'll have your guests asking for seconds – and probably thirds!
Mexican-style roasted corn – Never mind basic corn on the cob. Mexican-style roasted corn is a street-food staple. It's perfect with just a little cilantro and fresh chile powder.
Cranberry margarita – Your new favorite Thanksgiving cocktail? Maybe. Tequila and cranberry puree is a surprisingly amazing blend. Get the recipe from Muy Bueno Cookbook.
Mexican bread pudding – Don't forget dessert! Mexican bread pudding makes ample use of piloncillo (Mexican brown sugar) to create a truly delectable dish. It's the perfect end to your Thanksgiving fiesta! Get the recipe.
Thanksgiving 2020 takes place on Thursday, November 26. If you're planning ahead, Thanksgiving 2021 will take place on Thursday, November 25.