Pet friendly hotels in Spain: Andalusia is a pawtastic choice
Find it hard to say goodbye to your fur baby when you go on holiday? Treat them to the VIP (Very Important Pet) lifestyle and whisk them away to Andalusia to stay at some of the best pet friendly hotels in Spain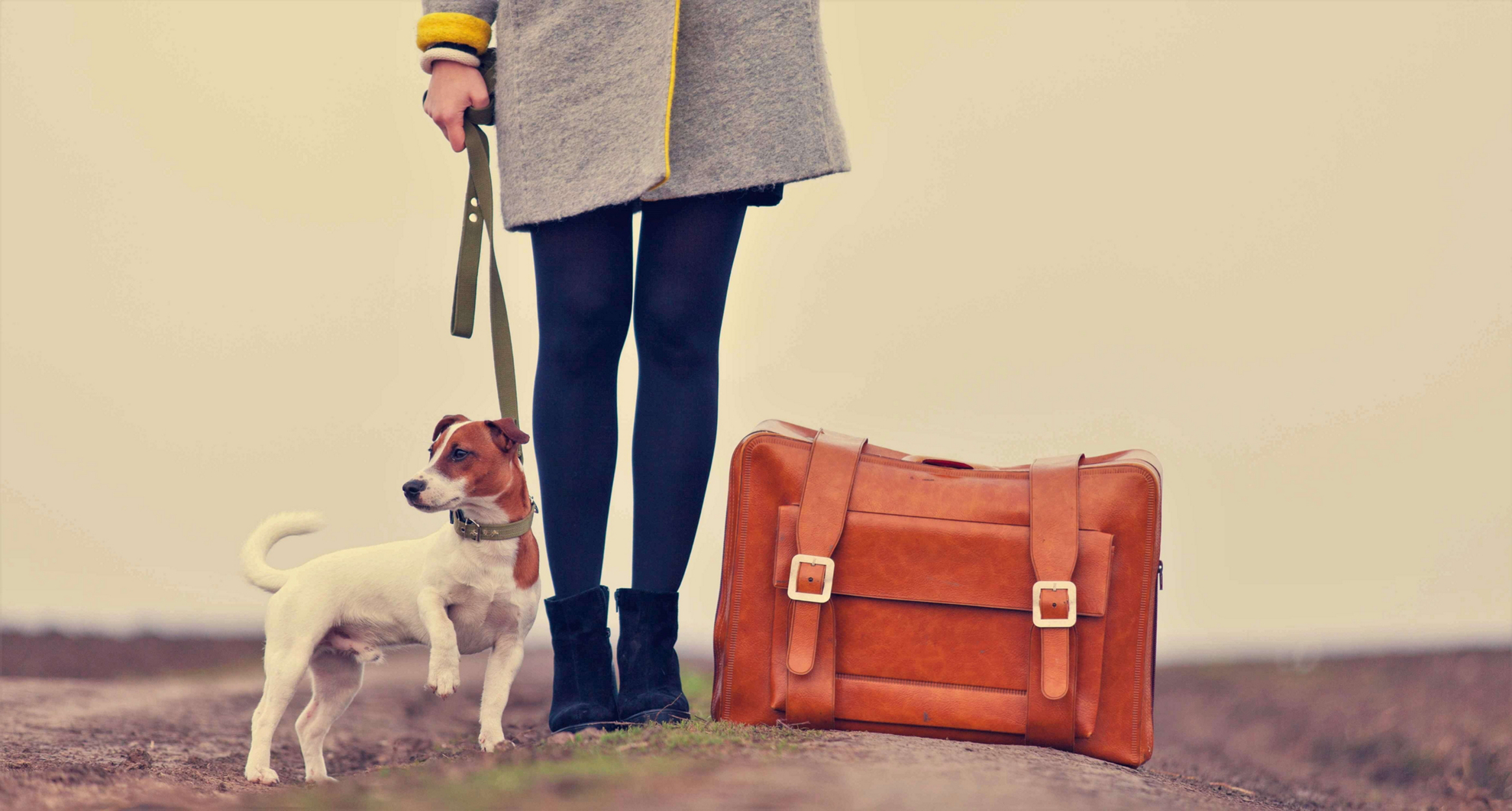 Thanks to the C-word pet ownership has boomed in the last few years. The result? An explosion of dog friendly accommodation. Talk about silver linings! It is now easier than ever to travel the world paw-in-hand with your canine companion. But, a bit of insider knowledge never goes amiss. Uncover the best beaches, pawsome activities and the trendiest places to stay in Andalusia. 
The home of pet friendlyhotels in Spain
Andalusia rose to fame as the go-to sun, sea and sand package holiday destination. Yet, there is more to this coveted corner of Southern Spain than sangria and siestas. Pet tourism is in constant expansion with Andalusia setting the trend for the best dog friendly beach holidays in Spain. From Granada to Cadiz, Andalusia enchants travellers with its iconic Moorish architecture, vibrant nightlife and exotic art scene. But if you are still not convinced, continue reading to uncover the top places to visit with your beloved four-legged friend. 
Planning for your pet friendly holidays
Leaving your dog in kennels can be a stressful ordeal for both owner and pet. But before shortlisting your favourite pet friendly hotels in Spain there are a few essential things to keep in mind, aside from completing all the paperwork, of course.  
- Make sure that you book your pup a pre-holiday health check-up
- Ensure that your dog has all their vaccinations up to date
- Phone your pet insurance to see if they will cover you overseas
- Book the necessary travel arrangements ahead of time

While you are enjoying your dog friendly holidays on the beach, it is also worth noting that certain areas will also impose rules, such as the beach. These can include the following:
- Keep dogs under control at all times
- Collect any dog excrement
- Keep the vaccination card up to date
If your dog is a potentially dangerous breed or weighs more than 20kg it must be on a lead and muzzled at all times. 
Where to rest your head: Pet friendly hotels in Andalusia and Southern Spain
All pampered pooches know that it is a hard life being cute all day long. So, say Hola to the top luxury dog friendly accommodation and show your pup just how much they mean to you. Take your fur baby on a sniffari through the cosmopolitan city of Murcia or enjoy the benefits of slow living in Granada as you soak up the traditional Andalusian way of life. Here are our top choices for dog friendly holidays.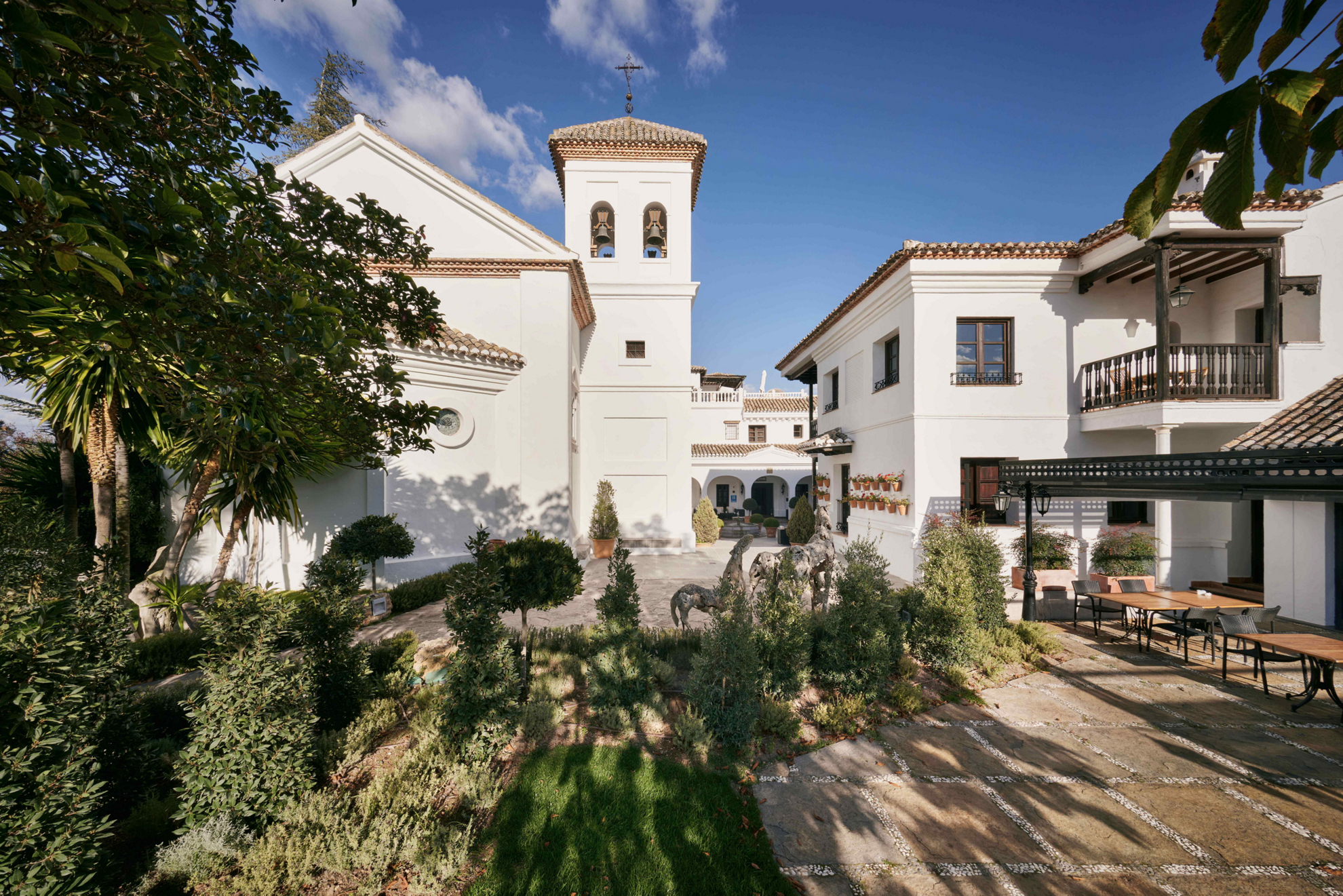 La Bobadilla, a Royal Hideaway Hotel. Pet friendly holidays are the perfect way to spend time as a family this summer
Pet friendly hotels in Murcia
Searching for a place where you and your canine companion can call home for a few days? Look no further than the Occidental Murcia 7 Coronas. Located in the heart of the city, this newly renovated hotspot is Murcia's most modern hotel and a top destination for pet friendly breaks in southern Spain. The enviable location makes it ideal for taking a stroll along the Segura River, marvelling at the majestic cathedral, or learning about one of Spain's most traditional sports at the bullring. Pets can stay for an extra fee of 18€ per night but since they are only permitted in the hotel room and the external areas, this hotel is ideal for the dog about town. 
Pet friendly hotels in Granada
The world's elite, together with their fur babies have been flocking to La Bobadilla, a Royal Hideaway Hotel in the Sierra de Loja for years. La Bobadilla is a hotel disguised as a traditional Andalusian town which provides guests with an authentic experience complete with Mudéjar architecture and endless olive groves. It is the winner of the Tripadvisor Travellers Choice award for 2021, World Travel Awards in 2020 and their restaurant La Finca has been awarded 2 Michelin stars and 3 Repsol sols. You can expect nothing short of luxury during your stay. This extends to your four-legged friend too. With oil tastings, picturesque dog walks and a 1000 metre squared pool to enjoy. Life at La Bobadilla is best enjoyed in the slow lane. Ideal for romantic dog friendly getaways, this hotel charges a rate of 38.50€ a night for your furry friend. Take into consideration that dogs are not able to access the communal zones (spa, pool and restaurants) but they can enjoy the vast outdoor areas within the hotel.
Did You Know? La Bobadilla is a sustainable hotel and is the only hotel that uses the biomass of olive stones as its energy source for heating and hot water.
Pet friendly hotels in Cadiz
Posh pets are treated to the VIP experience at the Barcelo Montecastillo Golf hotel located in the rambling countryside of Jerez de la Frontera, Cadiz. Upon arrival, pups are welcomed with their own "Pet Kit" complete with a small bed, food and water bowls, a sachet of food and a local guide to the best veterinarians and dog groomers in the area. The hotel, set in 160 hectares of stunning scenery, offers various self-guided dog walking routes to enjoy with your beloved pet. And, since dogs are not permitted in communal areas the hotel will also provide dog sitters (for an extra cost of 75€ a day) so that you can relax in the USPA spa, try your hand at a hole in one on the 18 hole golf course or explore the historic sherry making town. This hotel offers one of the best dog friendly escapes in the area and rates start at 25€ a night per dog for a maximum of two dogs per villa.
Dog friendly holidays are the best way to enjoy Spain's natural landscapes
Where to play: The best beaches for dog friendly holidays 2022
Since most pet friendly hotels in Spain offer very limited facilities to enjoy together with your dog, heading to the beach is a no brainer. However, not all beaches in Andalusia welcome the arrival of our four-legged friends. To ensure that your dog feels like a pooch in paradise, venture to one of the designated dog beaches to enjoy your stress-free pet friendly beach holidays.
Dog friendly get aways to Cadiz - Playa Camposoto
Playa Camposoto is one of the longest beaches in southern Spain which makes it the perfect place for a game of fetch. Located in the bay of Cadiz national park, this almost untouched beach features bunkers from the civil war as well as views of the Islote de Sancti Petri. Dogs are not allowed to roam free across the whole beach, however, there is a special area reserved for canines which can be found at the far end.
Beachfront dog friendly fun at El Cable Beach, Granada
Part of the larger beach, Playa El Poniente, El Cable is located a stone's throw away from the port of El Motril, Granada. It is the only beach in the area that allows dogs to cool off and enjoy a refreshing dip in the ocean during the summer months. Plus, since it is the doggy destination to visit in Granada, your pup will have lots of playdates to occupy him while you can catch some rays.
From 1st of June until the 30th of September, no dogs are permitted on Andalusian beaches, except those listed as being dog friendly
What to see: Holidays with dogs in Andalusia
Andalusia has more to offer than just beach holidays with dogs. It is the birthplace of Flamenco, Lorca and Picasso - to name just a few of the cultural icons hailing from this sunkissed corner of Spain. It is a region steeped in history and culture that is brought to life through its traditional cuisine, emotive music and vibrant art scene. However, with a canine companion in tow, it does somewhat limit your ability to explore all the attractions that this autonomous region has to offer. 
Holiday breaks with dogs in Cadiz
Exploring Cadiz with a dog is easier than you think thanks to the quirky and interesting attractions that have joined the "Pet friendly" world. A trip to the Tavira tower is a must. Travel back in time to the 1700s, the golden age of Cadiz when the city was at its finest thanks to the wealth accumulated from trade with the West Indies. Climb 45 metres above sea level and take in the magnificent views of the city that stretch as far as the eye can see. The Torre Tavira also boasts two halls which detail the history of the city and a Camera Obscura which is a must-see for anyone enjoying holidays that allow dogs in Cadiz.
Dog walking holidays in Granada
Soak up the rich, balmy air as you stroll through Granada's Moorish streets. Pets are prohibited from entering most tourist establishments. But, this magical city is the ideal setting for dog friendly walking holidays and provides a visual feast full of history. Begin your adventure at the beginning of the Cuesta de Gomérez and enjoy a gentle uphill stroll between almond trees until you reach the Alhambra palace. Take in its glory and magnificence from afar as you imagine what life would have been like inside the palace walls. Begin your descent down towards the city centre by taking the mediaeval, historical path of Cuesta del Rey Chico which guides you alongside the Darro River. You will reach the UNESCO neighbourhood of Albaicín, home to dog-friendly artisan boutiques and art galleries. Not to be missed is the Mirador de San Nicolás lookout which provides panoramic views across all of the city. 
Dog friendly holidays are the best way to enjoy Spain's natural landscapes. Picture of The Alhambra taken from Albaicin, Granada.