The complete guide to surfing in Spain for beginners
The best places to go surfing in Spain for beginners. We look at the best surf holidays in Spain for novice surfers looking to ride a few waves.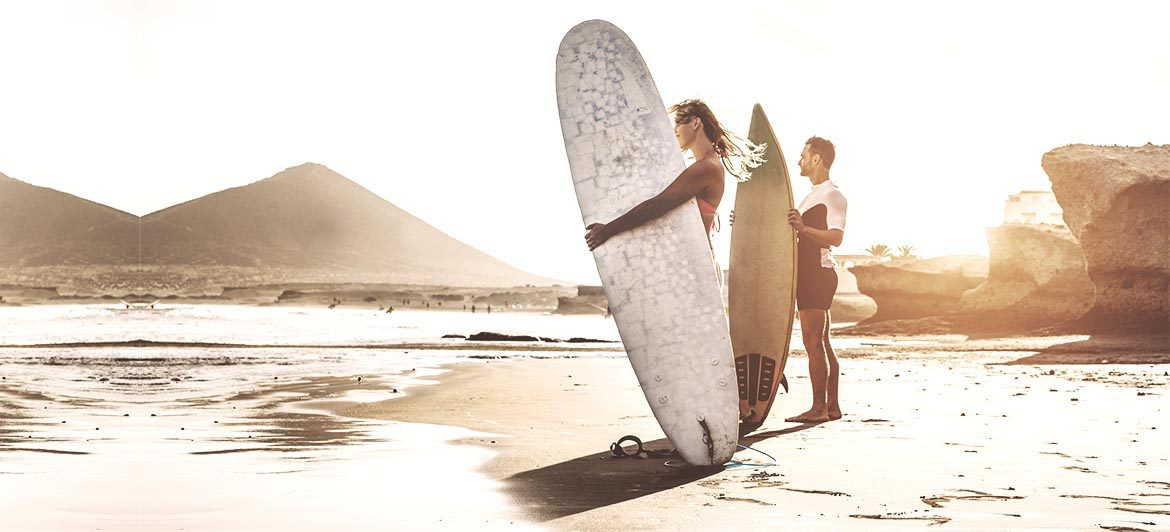 There's nothing quite like the feeling of catching your first wave. That sensation of being swept along is, I imagine, what flying must be like. If you've never tried it, then there's no time like the present. Provided they can swim, absolutely anyone can try their hand at surfing, age no object. Read on to find out why surfing in Spain for beginners could be the perfect holiday for you.
Why learn to surf on your holidays?
What does your dream holiday look like? If you love a bit of beach time but want to mix in a dash of adrenaline, then surf holidays in Spain could be perfect for you.
After all, doing nothing but lazing around on the beach might sound like a dream when you're gazing out of your office window at grey skies, swamped with work, but I wouldn't mind betting you'd quickly get bored of doing nothing and like some form of activity to keep you entertained on your holiday.
Here are just a few quick reasons you should try surfing for beginners.
Beginner surf lessons push you out of your comfort zone
If you're spending too much time firmly inside your comfort zone, then learning to surf might be the perfect way of breaking out of it. Even when surfing beginner waves, the experience can still be a little scary. The adrenaline involved is what makes people get so addicted to it.
Push yourself. Who knows what might happen?
Why go surfing in Europe? It's fun
Sure, lying on a beach is great, but there's time for that too! Have a giggle with your partner, your friends or your family. Fall off. Scream. Shout. Enjoy!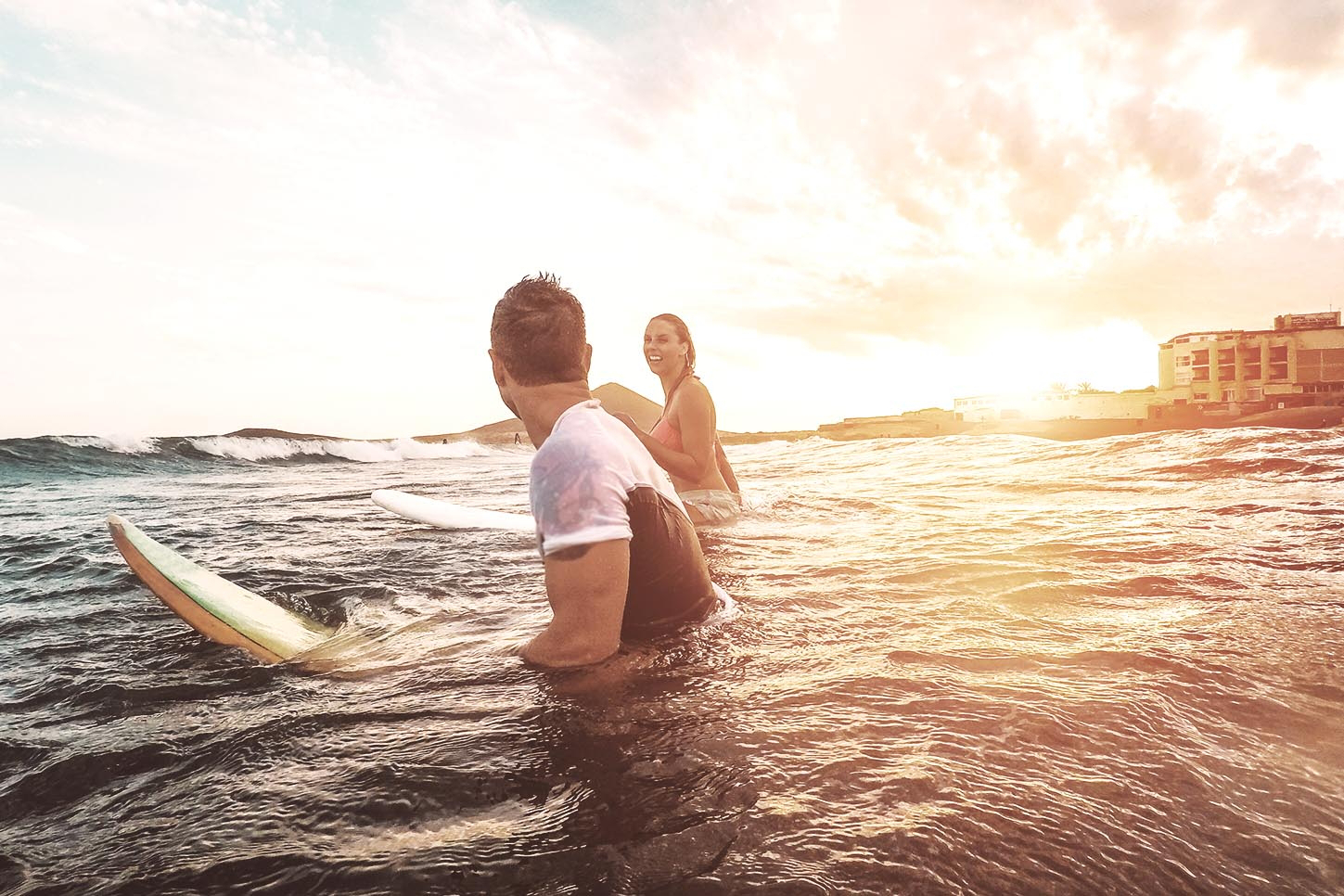 The best surf spots are great places to meet people
Surfers are generally a pretty chatty bunch. You might meet some cool people when you're actually in the water or strike up a conversation on the beach or in a local bar.
If there are surfers, then there are generally plenty of great bars around to keep you entertained in the evenings. Go for the waves, stay for the good music and chilled vibes.
Why go surfing in Spain for beginners?
So, now you're convinced that you need to give surfing a go, why should you pick surfing in Spain for beginners? Well, as far as we're concerned it's a bit of a no-brainer, but if you need persuading, here's our pick of the top reasons.
Why are the best surf holidays in Spain? The weather
Okay, so if you really want to be surfing in just a bikini or shorts for an extended period of time (I wouldn't recommend it – you'll get a nasty rash!) you'll need to head to Mexico, Hawaii or Asia to find some truly warm waters.
But it is feasible to surf without a wetsuit in summer in Spain if you really feel like it. A summer wetsuit couldn't hurt though.
Even though the waters of the Atlantic might not be quite tropical temperatures, it's still an awful lot warmer than in the UK.
Plus, who needs warm water when it's that deliciously hot on land? You'll need the cool water to bring your temperature down.
In the middle of summer in Spain, you're pretty much guaranteed wall-to-wall sunshine.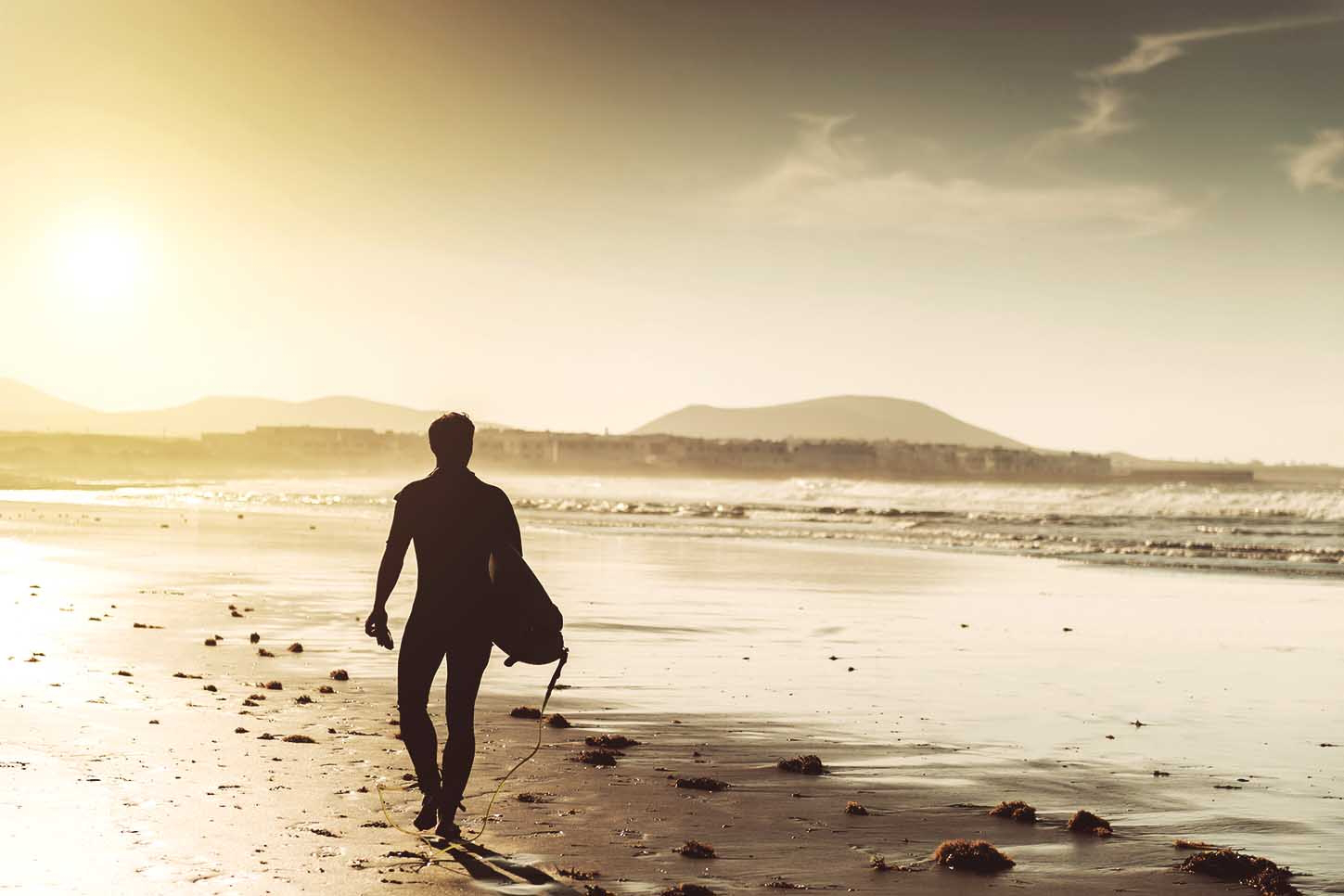 Unlike Asia or Mexico, you can be on the beaches of mainland Spain or even way down in the Canary Islands within just a few short hours.
Surfing in Spain for beginners: do it for the beaches
Surfing wouldn't be half as attractive if it didn't mean that you could spend your time hanging out on stunning beaches. And Spain isn't short of those! Make surfing in Spain for beginners an excuse to discover some incredible beaches this summer.
The best beginner surf spots in Spain
Here's a rundown of the best surfing in Spain for people that are new to the sport, so you can start planning your holiday.
1. Best places in northern Spain: San Sebastian
This picturesque urban beach offers fantastic surfing in a great setting. Its main attraction is that when you're all done surfing you can fall straight into the local bars. This Spanish city is legendary for its cuisine, so work up an appetite on the waves.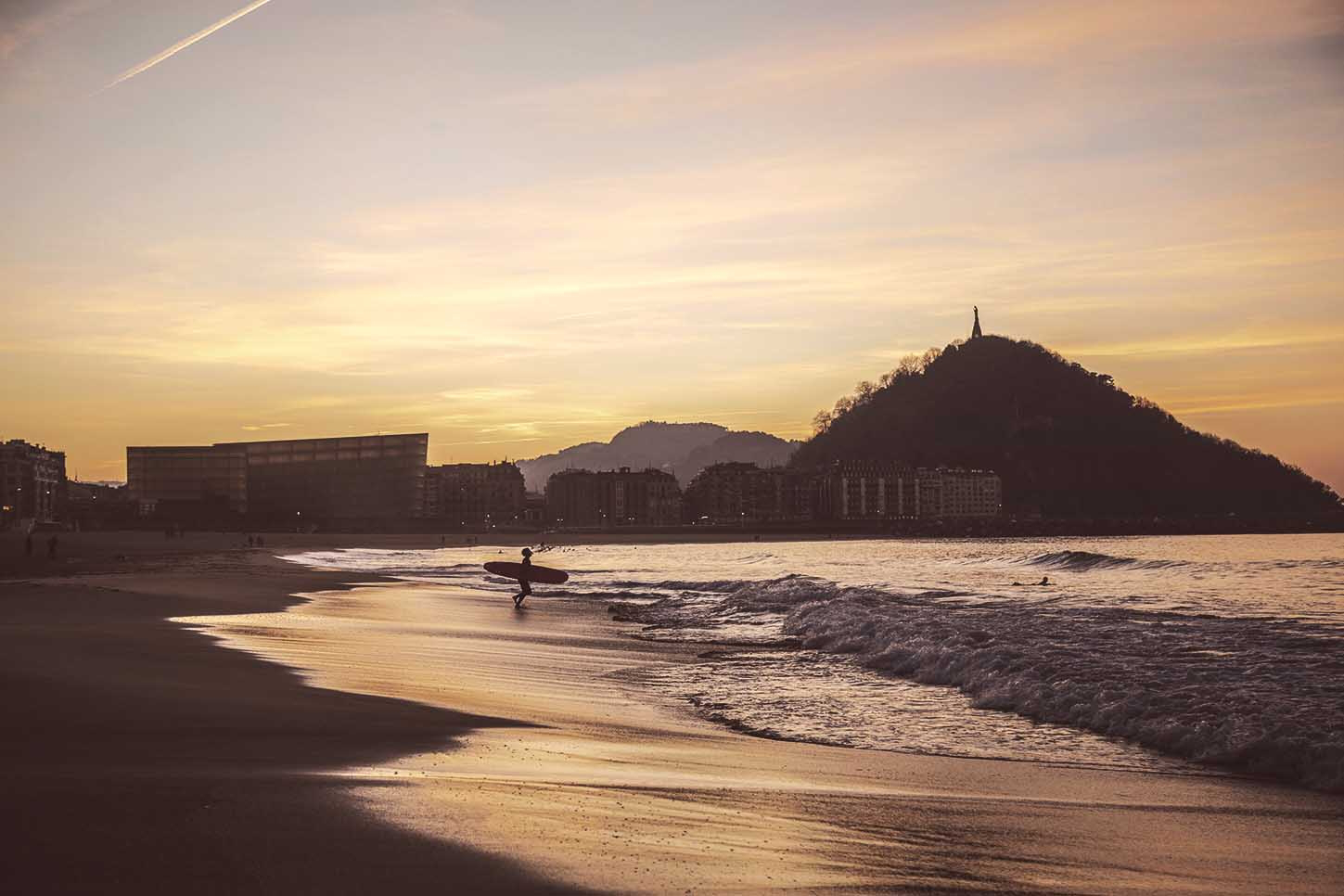 2. Best places to learn to surf: Razo, Galicia
Galicia is a bit of a surfing mecca, full of some of the best surf camps in Spain. It's a beautiful area. Think Cornwall, but warmer. Razo is a good option for beginners as it's uncrowded, meaning you don't have to worry about that tricky surfing etiquette.
3. Beginner surf destinations: Cabopino, Marbella
This is one of the best places to surf if you're on going on holiday with kids, as the waves are normally nice and gentle on this beach in the south of Spain.
Marbella has plenty to offer other than being a good place for surfing in Spain for beginners, so it's a good choice if you only want surfing to be an added extra to your holiday, but not the main focus.
4. Best place to surf in Fuerteventura: Rocky Point, Corralejo
There's great surfing all over the Canary Islands, but Fuerteventura is particularly good for beginners. The water here is generally warmer than it is on beaches in mainland Spain as it's further south than you might think, and Corralejo is a buzzing beach town with everything you need for your holiday.