Green Spain holidays: discover the forests and natural parks of northern Spain
To celebrate the International Day of Forests, plan a trip exploring the delights of the north of Spain on the best Green Spain holidays.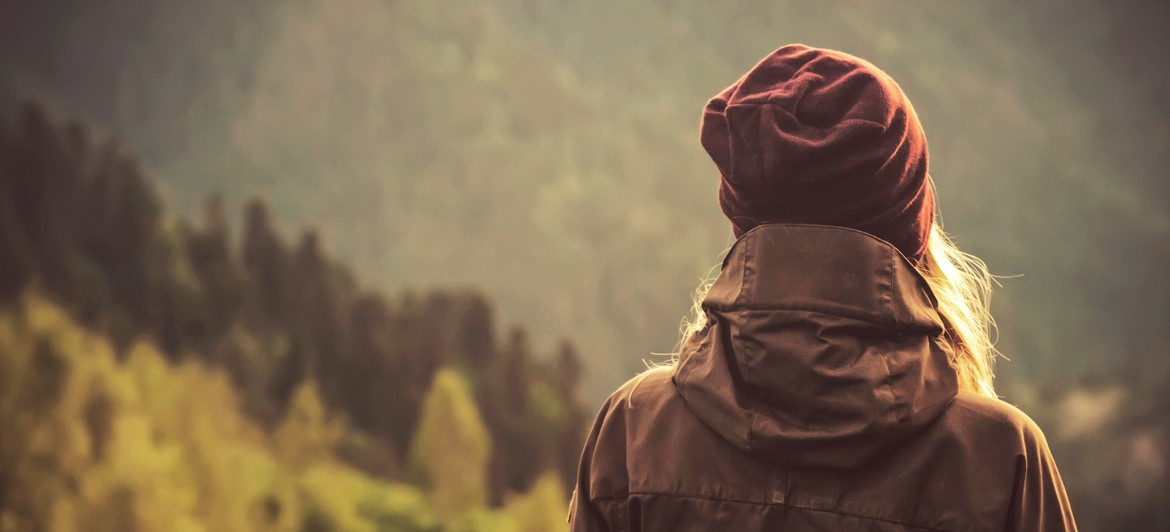 Have you ever heard the term Green Spain? Spain's an incredibly popular tourist destination, but the north of the country often gets overlooked in favour of the east coast and Andalusia. But if you're looking to discover something a little off the beaten track and enjoy slightly less extreme temperatures in the summer, then Green Spain holidays could be right up your street.
In honour of the International Day of Forests on 21st March 2020, we thought it was high time we celebrated the forests and natural parks of this beautiful, relatively unknown area of this varied country.
We'd like to take you on a tour of some beautiful parks in northern Spain, so that you can plan your perfect Green Spain holidays for any time of year.
Northern Spain holidays: Isla de Cortegada, Galicia
Galicia is a part of Green Spain that you just can't miss, and the Isla de Cortegada is one of its highlights. It's covered in Europe's largest forest of bay trees, and surrounded by sandy-bottomed shallow seas, perfect for the cultivation of clams.
You can reach this island on foot at low tide, or boat when it's high.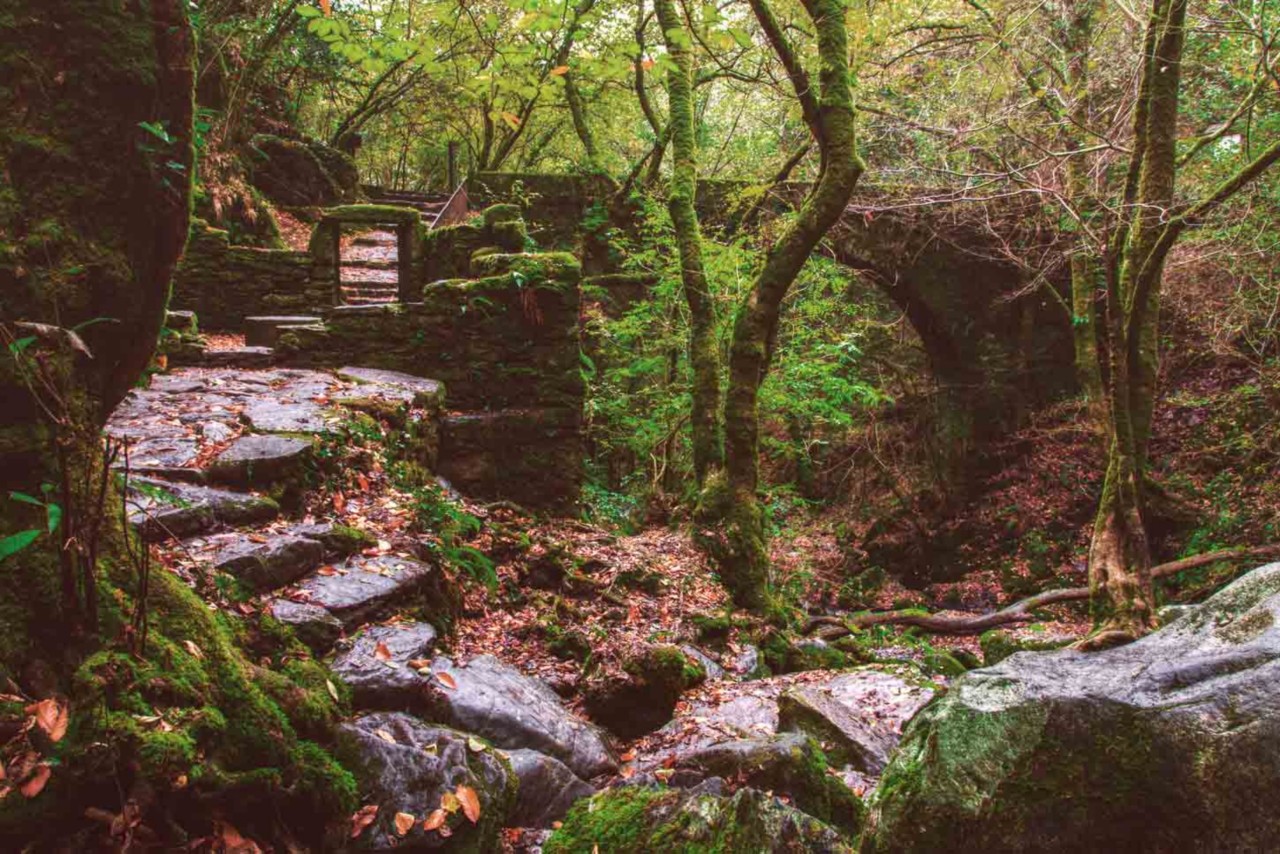 Galicia holidays: discovering the greenery
Galicia in general is covered in forests, so holidays in Galicia can happily be spent exploring one forest after the next.
The high level of rainfall in this area (think Cornwall but slightly warmer) means that the forests are lush and thriving.
Family holidays in northern Spain could be spent exploring the stunning Fraga del Eume Atlantic forest near A Coruña is the westernmost forest of its kind in Europe. Lush forests follow the course of the river Eume, and are made up of oak, poplar, ash and alder, with more than 20 species of lichen and 200 ferns.
It's shady and mysterious, and right in the centre you'll find an old monastery which offers views out over the forest.
There's also the Baixa Lima National Park, which straddles the border between Spain and Portugal. Here you'll find ancient trees, wolves, roe deer and wild horses. It's a land that time forgot, complete with waterfalls and quaint villages.
Next on the list is the O Invernadeiro (the greenhouse) Natural Park in Ourense, which is a paradise for wildlife, as it's heavily protected and you'll need a permit to visit it. There are wolves, boar, ermine and martens here.
Discover forests of rowan, yew and holly, all of which were sacred to the Celts, and look up to spot eagles, hawks and vultures.
Spending your Galicia holiday discovering one or several of these natural parks will give you memories that last for ever.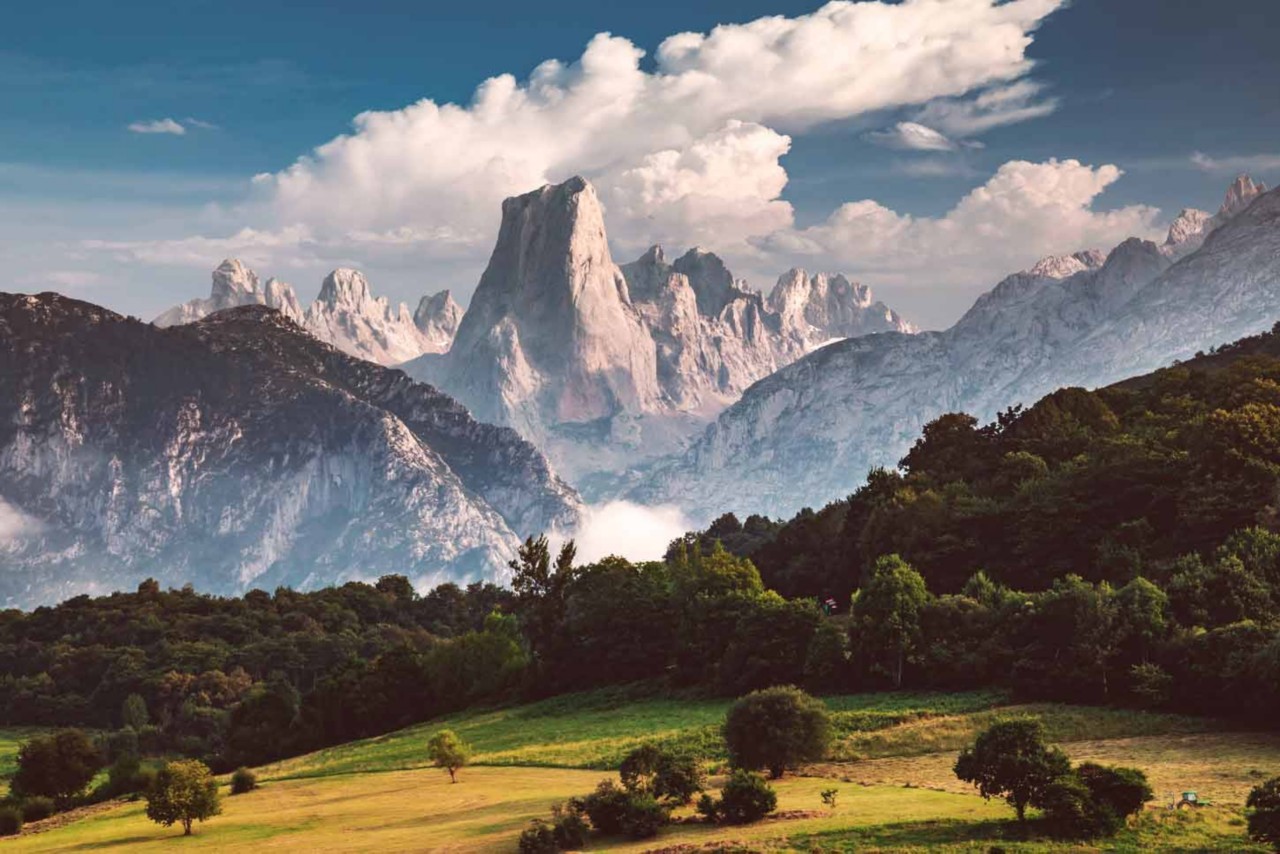 Green Spain holidays: Picos de Europa
This sensational national park spanning the Asturias, Cantabria and Castilla y Leon regions was created back in 1918. It's only 40km across, but it's packed with variety, with stunning mountains, dramatic open landscapes, oak groves and beautiful forests. The Cares Gorge hike is a real highlight and should be prioritised if you're short on time.
The park was extended in 1995, and its total area in now 646.60 square kilometres. It was awarded Biosphere Reserve status by UNESCO in 2003.
Walking holidays in Northern Spain: Asturias
There's more to Asturias than the Picos de Europa. The Redes forests are spectacular, especially in autumn, as the beech, oak and chestnut trees put on an amazing show. There are brown bears and wolves living here, as well as chamois and grouse.
There's also a huge, beautiful deciduous forest around the River Narcea for you to discover as part of Asturias holidays. The Somiedo Nature Park in the south west of Asturias, near the border with Leon, is another fantastic spot, containing 18 glacial lakes and a few hidden villages.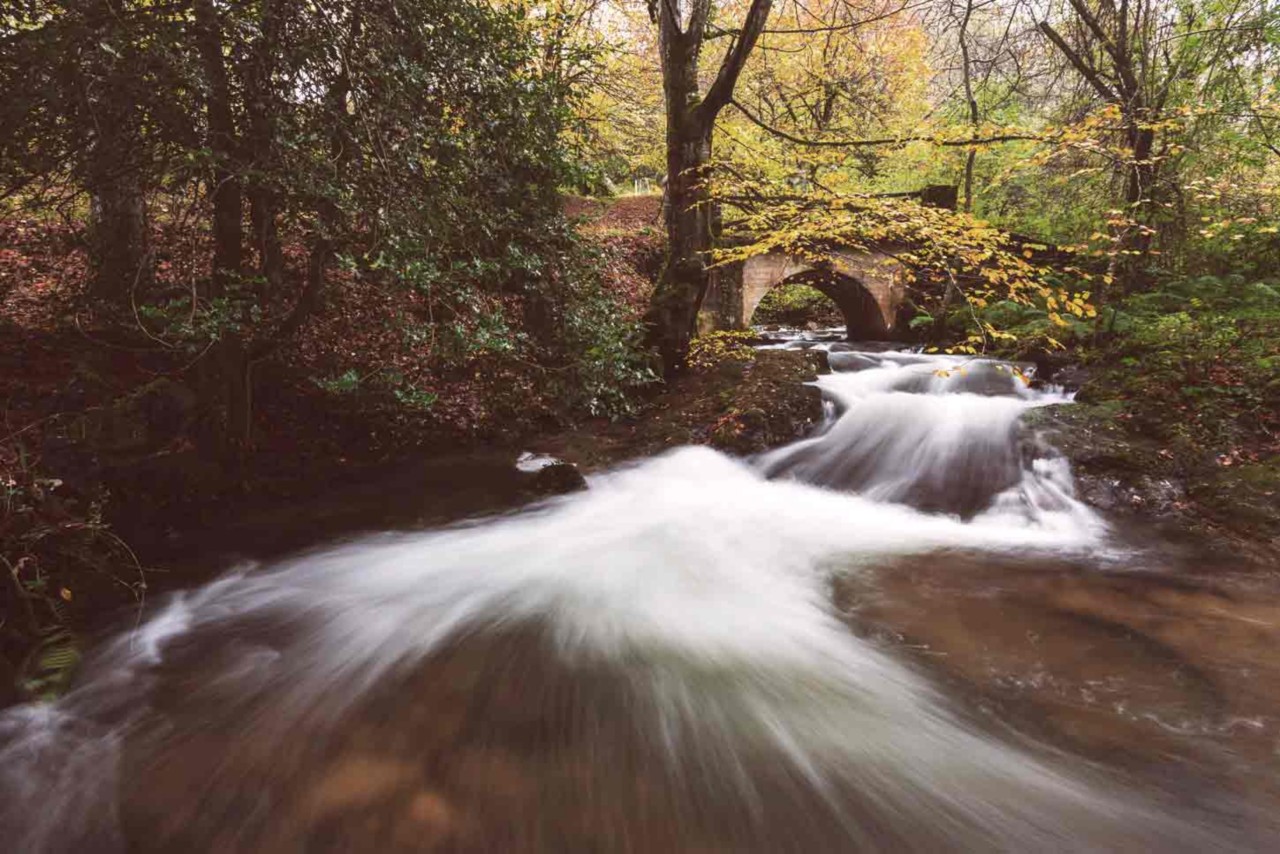 North Spain holidays: Cantabria
Whilst Asturias is dramatic, Cantabria is better for easy walks, with gentler terrain, on your Green Spain holidays. There are lots of secluded forests still left in this area, where you might just be lucky enough to spot the few brown bears still living here.
The Sajar forests are some of the best, with ancient paths twisting between the ancient trees of these woodlands. There are stunning waterfalls to be discovered inside the Saja-Besaya Natural Park.
Holidays in the Basque Country
There are natural parks of all shapes and sizes in the Basque Country, with some stunning ones on the coast, but if you're looking for woodlands to explore then there are two natural parks that might interest you especially.
Valderejo Natural Park is on the border with Burgos, and is a wide valley with rocky cliffs and tree-covered hills. The river flowing through the middle means it's lush and a real haven for wildlife. There are plenty of varied trails for you to explore depending on the time and level of fitness you have, and whether you're hiking with kids.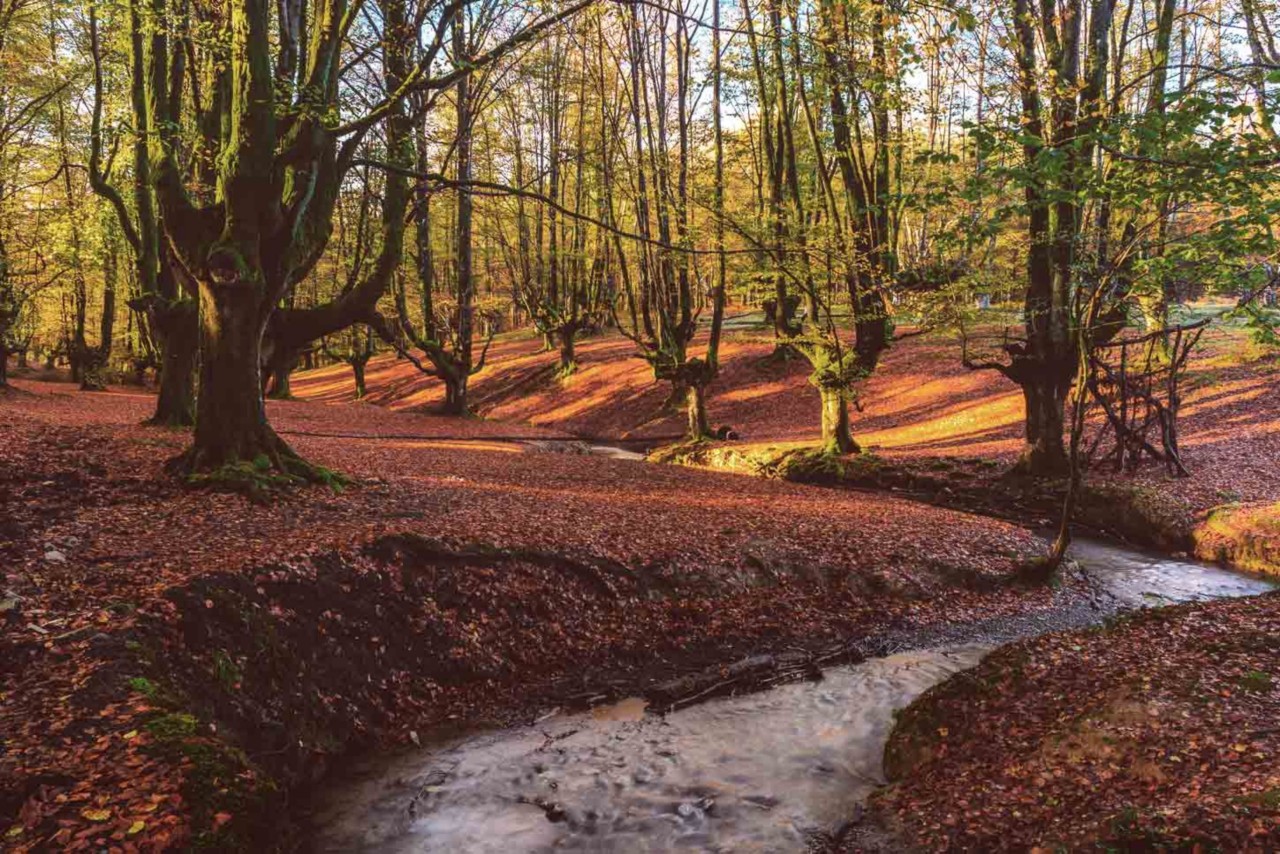 There's also the Gorbeia Natural Park for you to explore on your Basque holidays, which you'll find in the provinces of Alava and Bizkaia. Mount Gorbeia is 1,480 metres tall and topped by an enormous cross. There are beautiful woodlands to be explored here too.
Wherever you go on your Green Spain holidays, there are amazing forests to be explored. Take advantage of World Forest Day and book yourself an adventure to this magical part of the world.