Turron! Christmas Sweets and Where to Buy Them
Turrons, polvorones and marzipans are the true culprits of our belts feeling tighter in January. Pay attention so you know what you are up against.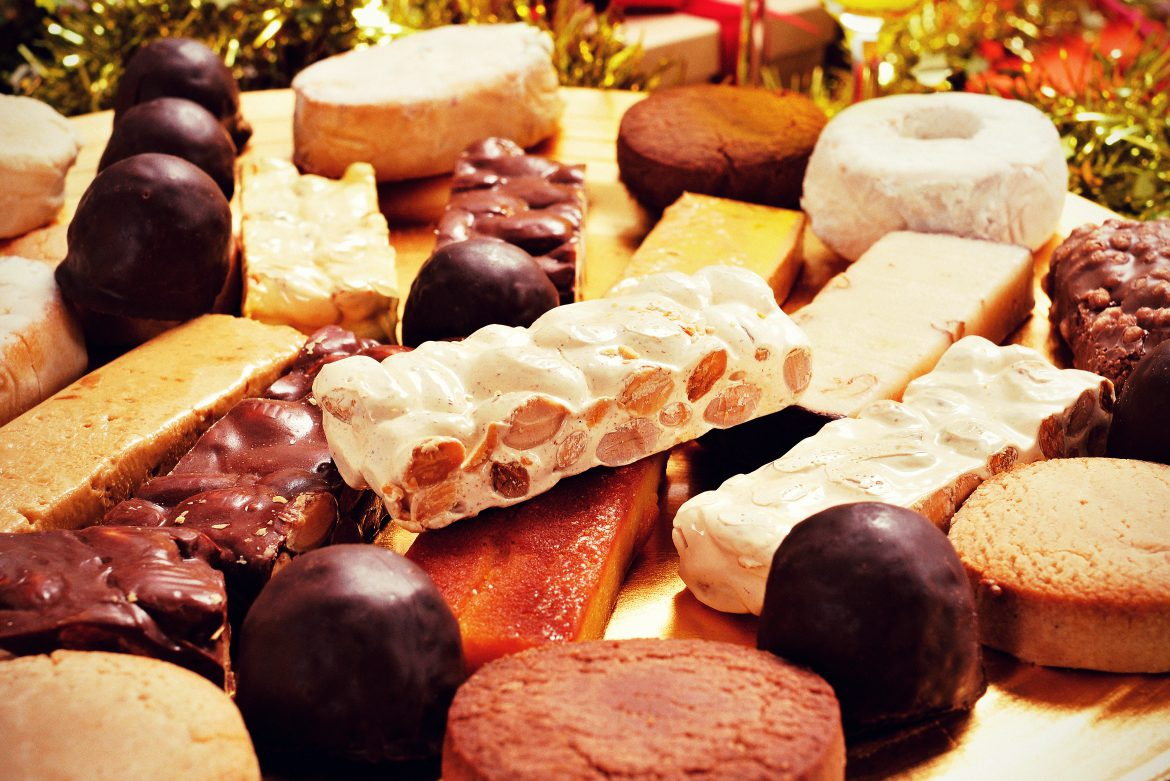 Turrons, polvorones and marzipans are the true culprits of our belts feeling tighter in January, and not actually because of the usual January belt-tightening that follows the holiday shopping spree. However, there is no way to avoid them. They are everywhere: on every table, at every meal or dinner, on the side of the afternoon coffee... They are always lurking around us waiting to tempt us. Here is the list of the most wanted enemies of our figures. Pay attention so you know what you are up against.
In the early days it was all much simpler, there were only three kinds: soft, hard (meaning the one from Jijona and the one from Alicante) and peanut brittle. However, things have gotten more complex and, in consequence, they leave us with different open fronts, given that there are dozens of flavours. Some companies have been manufacturing them in the same way for decades; others have innovated, including new and original recipes:
MONERRIS: In Alicante, a turron land, the traditional family factory Alberto Monerris Sirvent e hijas (Alfonso X el Sabio. 636599133), works only with prime ingredients (Marcona almonds, rosemary honey and refined sugar) and traditional processes. Its best-selling product: the Alicante turron.
TURRONES A. GALIANA (San Vicente Mártir 45), in Valencia, is another hundred-year-old turron company.  Its specialties include Jijona turron, stone-cooked turron (a la piedra) and the glassy turron pie (torta de turrón de cristal).
Vicens, in Agramunt (www.vicens.com), was established in 1775, but nobody would guess that by looking at how modern its offer is. They even have a collection signed by Albert Adrià, with crazy flavours including the Barcelona turron, with Catalan Cream with praline, carquinyolis and caramelized sugar, one made of gin tonic and one with kikos.
Casa Mira (Carrera de San Jeronimo, 30; www.casamira.es). In Madrid, there is no other turron store with more tradition. It remains almost exact to how it looked when it opened back in 1855 and it sells handcrafted turrons by the pound: soft, hard, toasted egg yolk, peanut brittle, marzipan or hazelnut. Take a look at its marron glacé.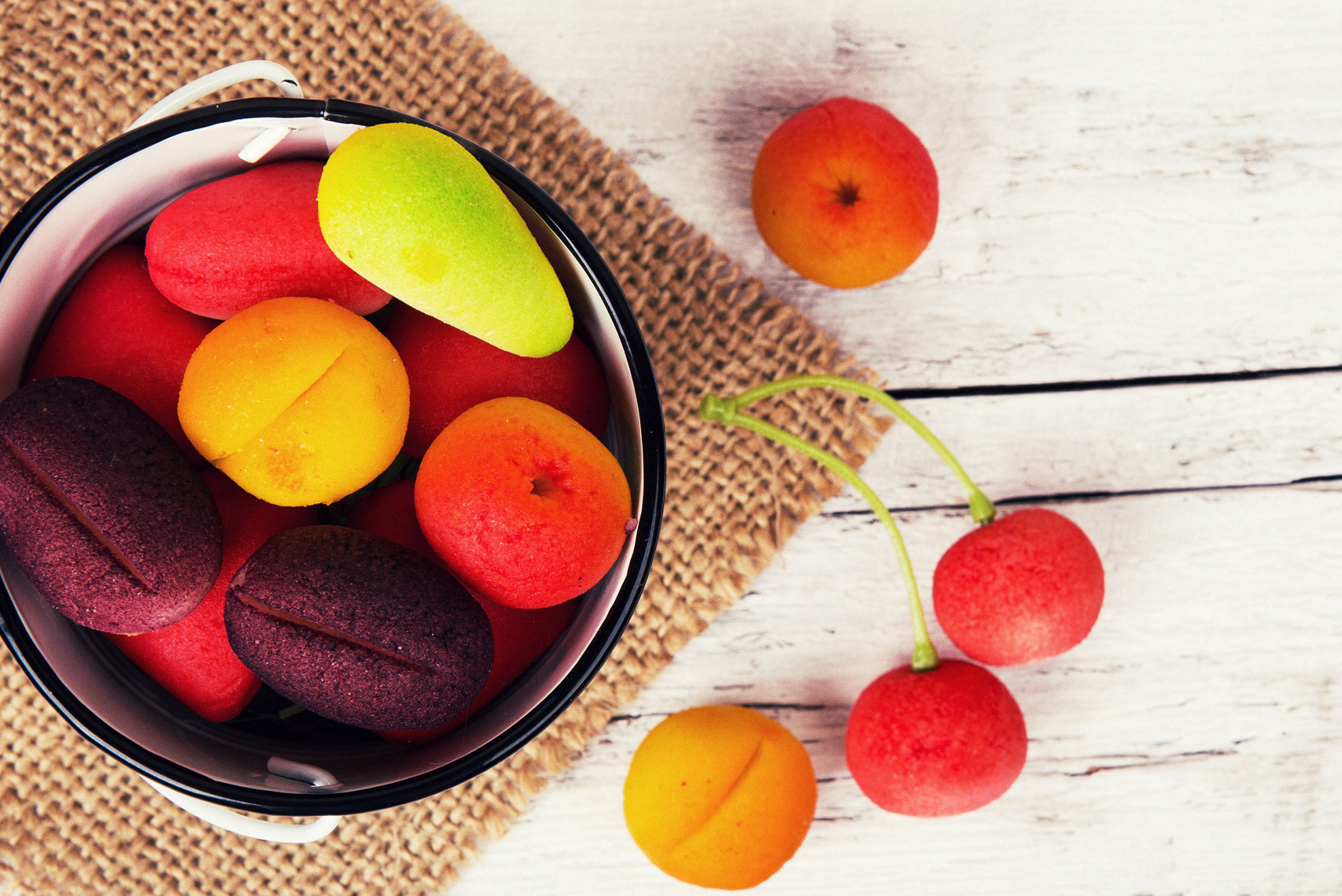 Toledo, birthplace of some of the finest Spanish marzipans, a sweet with different origins that can hide under various formats: animal figurines, eels, glory cakes and other sweets in which the marzipan is used as the base or the stuffing.
Adolfo Muñoz (Hombre de Palo, 7. Toledo). Manufactures for its restaurants and sells the best marzipan, presented in bite size or rolled eels of different diameters (tip: they taste better after heating them up a bit).
Santo Tomé (Plaza de Zocodover, 7, Toledo). Since 1856, it manufactures its marzipans exclusively with almonds from Levante, refined sugar, pure La Alcarria bee honey and farm eggs.
The innocent looking savoury packages, wrapped in fine coloured papers shaped like candy... have lots to say.
Right between magnificent sweet mixture and a fine sweet, amongst all of the Christmas treats this is probably the one in which quality stands out. The more traditional are made with vanilla and nuts, but there are those with oil, lemon or chocolate. There are several brands that have been making them for years: Felipe II, Toro Vega or the ones from the sisters at the Santa Clara Convent, in Alcalá de Guadaira, Seville. Two more contemporary options, which are worth trying, are Pomme Sucré, in Gijón and in Madrid, and Moulin Chocolat, in Madrid .
Christmas sweets without allergen
Most of the Christmas sweets are a forbiden pleasure for gluten and lactose intolerants or for those who are vegans.  It is not allways that way! There are many options for enjoying turron, marzipan, polvorones or three king's cake without allergens.
With an eco-friendly and healthy philosophy, the three restaurants of Barceló Montecastillo hotel have a delicious offer for those who are allergic or vegans.