The best places to eat in Cozumel
During your stay at Occidental Cozumel or Allegro Cozumel, discover the best Cozumel restaurants, from fine dining to beachfront bistros to street food.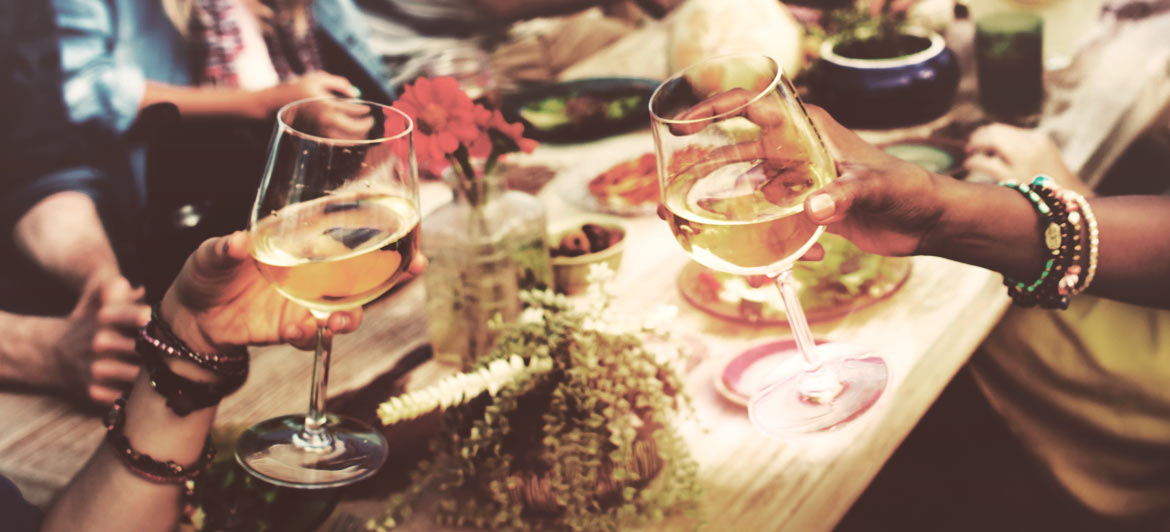 Picture-perfect beaches, dynamic nightlife, amazing outdoor adventure … and delicious food. During your all inclusive stay at Occidental Cozumel or Allegro Cozumel, discover the best Cozumel restaurants, from fine dining to beachfront bistros to street food.
Address: Allegro Cozumel, Carretera Costera Sur Km 16.5, 77600 San Francisco, PalancarCozumel
You're going to have plenty of chance to enjoy classic Mexican-style cuisine during your time in Cozumel. But there's much more going on in the destination's cuisine scene. For example, there's Fuji. Located on-property at Allegro Cozumel, Fuji is a fabulous restaurant that offers an á la carte menu with dishes that are the most representative of Asian cuisine. In addition, the restaurant's sushi bar and teppanyaki grill are out of this world.
Address: Carretera Costera Oriental Km 43.5, 77645, San Miguel de Cozumel
Coconuts is renowned as one of the most elevated bar & grills in Cozumel. Getting here is half the fun. The restaurant is located at the highest elevation on the island. You'll climb the winding stairs (made of natural limestone) and you'll find a classic beach bar, with friendly locals and visitors, a wide selection of food & drink, plus panoramic ocean views. Coconuts' menu is filled with tasty seafood dishes. You can't go wrong with virtually anything you order. But the grilled conch fillet, an island specialty, comes highly recommended. And for a tangy appetizer to share with friends, be sure to order some of Coconuts' famous ceviche, served fresh.
Address: Occidental Cozumel, Carretera Costera Sur Km 16.6, 77600 San Francisco , Palancar Cozumel
If you are a Royal Level guest at Occidental Cozumel, you're in luck. As part of your Royal Level status, you'll have exclusive access to one of the best Cozumel restaurants, located steps from your suite. La Carreta is an elegant dining establishment for breakfast, lunch and dinner, offering a perfect fusion of flavors from all over the globe. The internationally inspired a la carte menu is packed with diverse and unique flavors, each dish prepared with care by an expert kitchen staff. Get dressed up and make a night of it …
Guido's Restaurant & Bar
Address: Ave. Rafael E. Melgar #23 Between 6th & 8th Street, Cozumel
One of the best Cozumel restaurants, Guido's Restaurant & Bar is a place where traditional flavors meet innovative kitchen techniques. A local favorite for more than 40 years, the chefs here blend French culinary skills with a sense of adventure that never fails to please the pallet. Don't miss the house specialty lasagna, with seven layers of egg pasta, layered with parmesan and mozzarella cheese, Bolognese and bechamel sauce. Or try the amazing Gulf octopus, cooked tender with roasted potato and garlic, plus Spanish-smoked paprika and chorizo.
Address: Calle 8 norte entre 10 y 15 av. # 208 Colonia Centro. Cozumel
With an enticing menu is inspired by the variety and flavors of the cuisines of the Mediterranean and Mexico, La Cocay has long been a favorite among Cozumel locals and visitors. Woodfired pizza is a favorite, with such options as the Pizza Cocay (arugula, prosciutto, roasted cherry tomato and mozzarella) and Hawaiian (tomato, mozzarella, pineapple and ham). You can also mix and match tasty tapas, including goat cheese empanaditas, sautéed calamari and sliced tuna sashimi. Whatever you end up ordering, remember to pair your meal with wine. La Cocay's wine list is one of Cozumel's very best.
Address: Av. Rafael E. Melgar 599, Centro, 77600 San Miguel de Cozumel
Señor Frog's never disappoints visitors to Cozumel in search of a good time and great food and drink. Located in the heart of downtown Cozumel, the perfectly prepared dishes and cocktailsare always served with a smile. Added bonus – this restaurant is very family friendly, with a great kids' menu and an environment that all ages will love. For a Cozumel treat, try the absolutely delectable Oysters "Diabla": Baked oysters on a half shell with deviled sauce (bacon, ham, gravy and tabasco) topped with parmesan. And save room for dessert. The Brownie A La Mode (a brownie with a scoop of vanilla, coconut or chocolate ice cream and whipped cream) is a perfect finish to your Señor Frog's visit.
Jimmy Buffet's Margaritaville
Address: SSA México, Carretera a Chankanaab km 4.5, Carretera Costera Sur, 77600 San Miguel de Cozumel
The motto at Margaritaville Cozumel is: it's always five o'clock somewhere! But the margaritas are just the beginning of the fun at this Jimmy Buffet-owned restaurant. Enjoy a cheeseburger in paradise, drink some "frozen concoctions," rock out to live music and soak up the vibrant tropical atmosphere. Interested in a truly explosive dish? Try the Volcano Burger: 8 oz of beef, grilled to perfection, topped with our volcano chili, lava cheese sauce, pickled jalapeños, guacamole and tortilla chips. By the end of your visit, you'll be a dedicated Parrothead.
Don't miss your chance to try some of the best Cozumel restaurants during your Cozumel vacation.