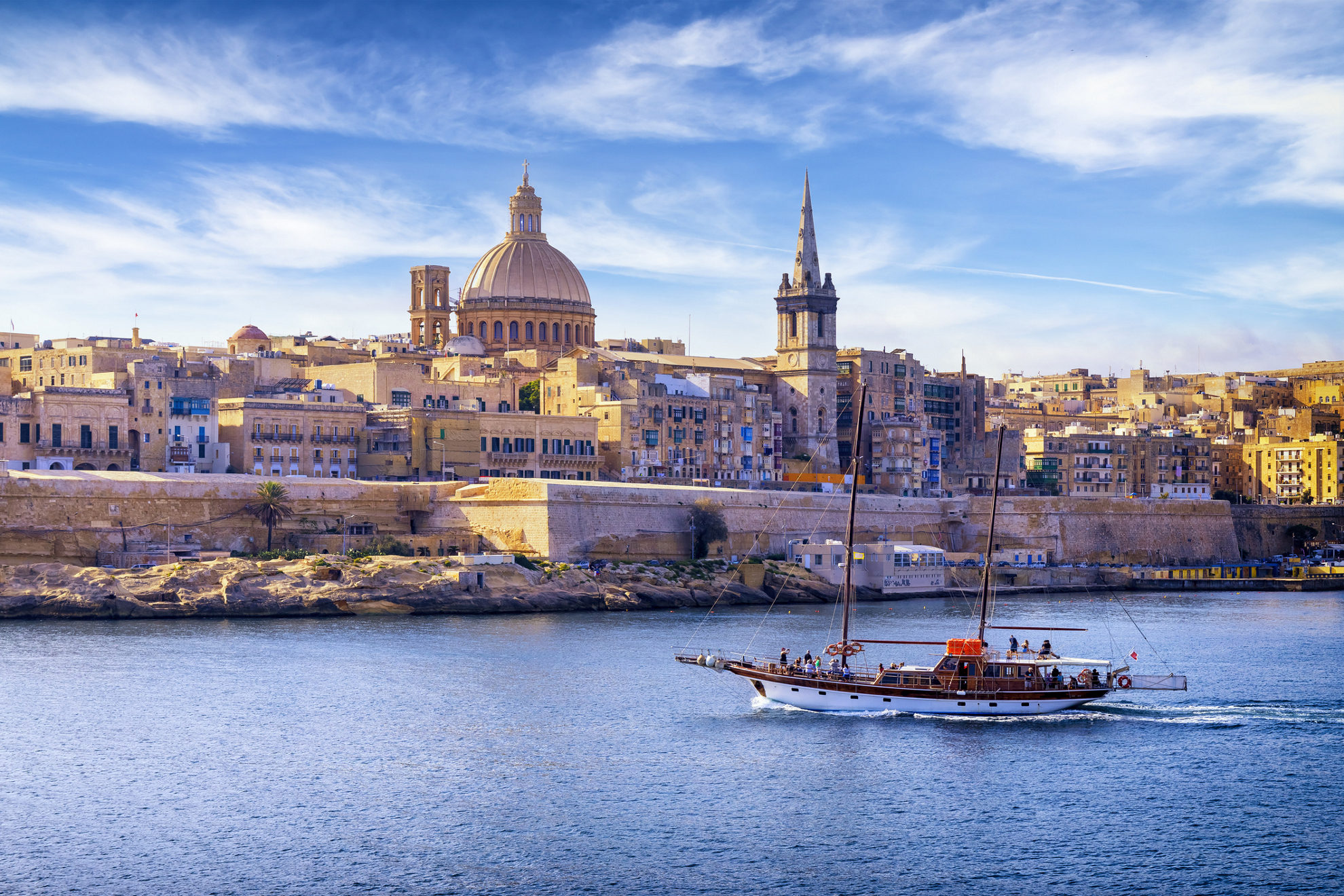 Click "Comto" to compare the differences between 2 or more hotels.
Compare
---
Privileged location
Sea views with private terraces
Wellness area with fitness studio
0
/3 hotels selected to compare
Commemorate up to 3 hotels and book the one that best suits your needs
Malta, a small archipelago in the heart of the Mediterranean in the south of Italy; a popular tourist destination with a warm climate and a unique and impressive combination of history, culture and natural landscapes .
The capital, Valletta, a walled city full of history and charm is undoubtedly one of the biggest attractions. Its cobbled streets are home to majestic palaces, churches and fortresses that transport you to times gone by, including the Saint John's Co-Cathedral, dedicated to Saint John the Baptist, famous for its highly ornate interior and baroque decoration, as well as its valuable works by Caravaggio.
Beyond its rich historical heritage, Malta is also home to impressive prehistoric temples, with the Temples of Ħaġar Qim and Mnajdra - included in the UNESCO World Heritage List - being its greatest exponents and outstanding examples of megalithic structures in the archipelago that date back to 3,000 BC.
However, Malta is much more than historical and cultural heritage. This small country also offers coastal landscapes that are sure to impress those in search of nature, sun and beaches. From the idyllic Blue Lagoon with its pristine, crystal clear waters on Comino Island, the Blue Grotto and Dingli Cliffs and the golden sandy beaches of Golden Bay, there is something for everyone here.
Malta also offers lively nightlife. From trendy bars to seaside restaurants; visitors will find options to satisfy the most demanding culinary and entertainment desires.
You also can't miss a visit to Malta's cultural festivals , such as the Malta Carnival and the International Fireworks Festival - lively events with traditional music, dancing and a unique party experience.
Malta is, without a doubt, a captivating and fascinating destination, where ancient charm meets natural beauty.
Check out Barceló Hotel Group's hotels and enjoy an unforgettable stay.