What to see in Jakarta,
Java's most frenetic city
Jakarta is an unmissable stop on a trip to Indonesia. This city has 10 million inhabitants, making it one of the most populated cities in the country. In fact, its population figures are rather astonishing: 270 million people live across the Indonesian islands, half of whom live on Java alone. This naturally brings with it a series of problems that explain why the government intends to build a new, carefully planned capital, moving all official bodies from Jakarta to this new city. Time will tell whether or not this objective is achieved… Meanwhile, we highly recommend visiting bustling Jakarta to discover all its best spots and places that are off the beaten track too.
If you'd like to know what to see in Jakarta, keep on reading! We'll take you on a journey to its Old Town, main monuments, and Chinatown, and reveal places to go out, restaurants you might like… Indonesia might not usually be associated with city tourism, but make an exception on your trip and enjoy Jakarta.
Kota Tua, Jakarta Old Town
Jakarta's Old Town is known as Kota Tua and its Dutch-style buildings, primarily dating from the 17th century, will transport you to the past. Kota Tua was the site of the first walled settlement that had its own fortress, churches, canals and tree-lined avenues. However, over time the neighbourhood's importance waned and its canals and buildings weren't maintained over the years; slowly the lustre once given to it by being the headquarters of the Dutch East India Company faded. Today, visitors can enjoy a wonderful stroll around Kota Tua, a micro-city with a well-designed urban plan, and visit fascinating Jakarta History Museum, the post office, drawbridge, and more.
Free cancellation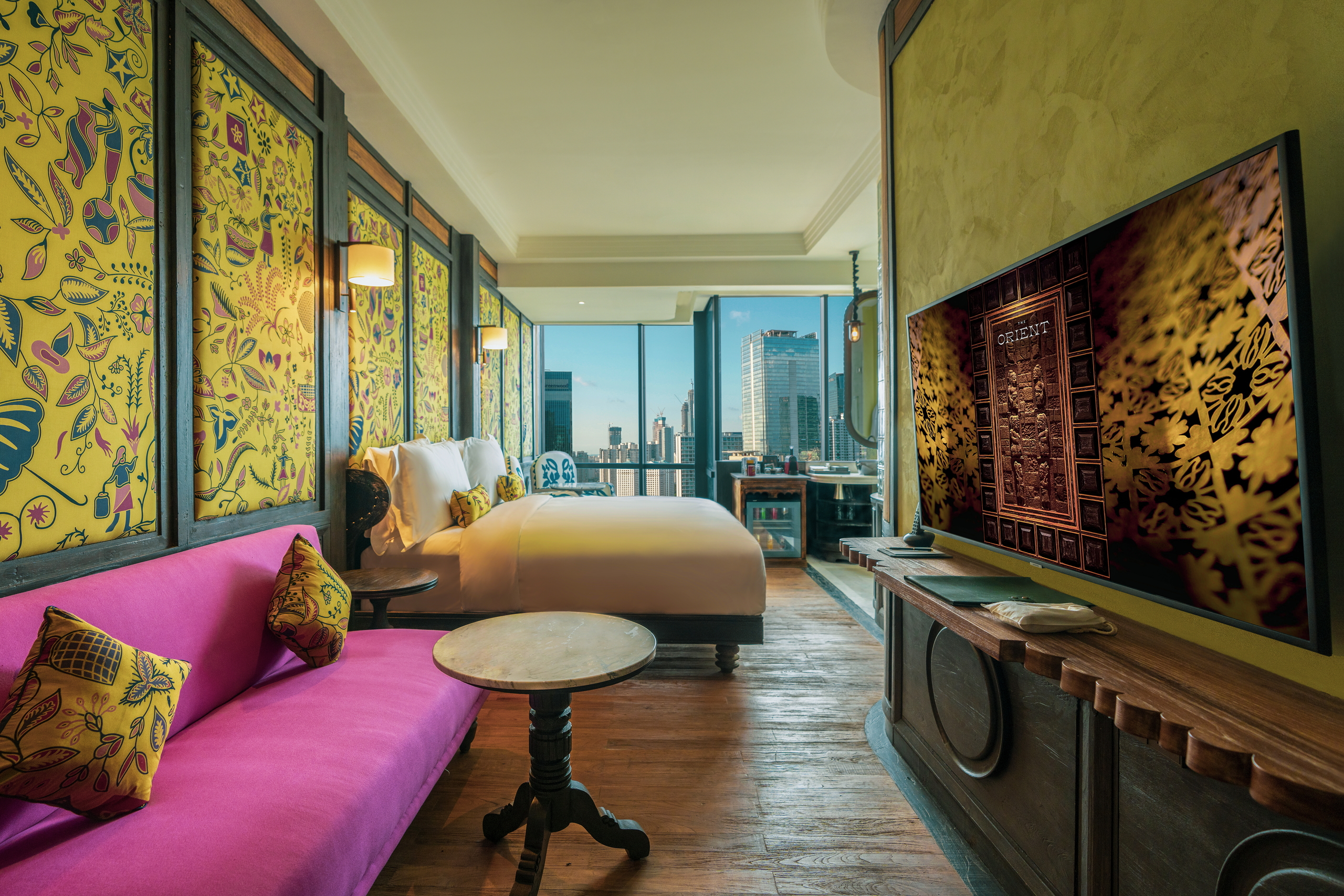 Istiqlal Mosque
Another important stop in Jakarta, even if you're only in town for the day, is Istiqlal Mosque. Its name means "independence" and it's the largest mosque in South-East Asia. The fact that it can hold 120,000 people gives you a sense of its size. It took 17 years to build, construction work starting in the time of President Soekarno, and it opened in 1978 under President Soeharto. Its dome is an impressive 45 m in diameter and is supported by 12 rounded columns. Don't miss its breath-taking interior.
Jakarta Cathedral
Continuing with Jakarta's most important monuments, we also recommend visiting Jakarta Cathedral. Finding a cathedral that looks like this in Jakarta comes as something of a surprise! It's dedicated to Saint Mary of the Assumption and was built in the Neo-Gothic style with two needle-like spires pointing to the skies. This unique building was designed by Antonius Dijkmans and it was constructed in 1891 after an earlier building was destroyed by fire.
National Monument (Monas)
Another important site in Jakarta is the National Monument or Monumen Nasional (Monas) which is in Gambir district in the city centre. This obelisk was built as a reminder of the free spirit of the Indonesian people who fought for independence. It was built in 1961 following designs by several Indonesian architects: Soedarsono, Silaban and Rooseno. A rectangular-shaped tower standing 132 m high, it's covered with Italian marble and the upper part has a golden flame made of gold and copper. It's possible to take a lift to the top for a small fee.
Skye Bar: the best views
Not everything has to be a cultural visit – we also recommend heading to Skye Bar to enjoy the best views of Jakarta. Watching the sun go down and the city lights turn on at nightfall from the terrace is an unforgettable experience. Skye Bar is on the 56th floor of the BCA Tower at an altitude of 230 m and it has a pool, bar and restaurant. It's definitely the best way to end a busy day in this energetic city.
Ancol
If you're travelling with children, Ancol is an essential stop in Jakarta. This area of beaches has the largest and most popular leisure park in the city. The space is home to the enormous Sea World aquarium, a water park with a wave machine, a lagoon for fishing and boat rides, a convention centre and several hotels. You can also visit the Fantasy World theme park which has exciting attractions such as the Tornado and the Hysteria, browse the art market and eat at one of the many restaurants.
Chinatown
Like many large cities, Jakarta has its own Chinatown. Here it's known as Glodok and its origins can be traced back to Dutch colonial times in the 17th century, when Chinese immigrants arrived hoping to make their fortune. As you stroll around this district you'll spot numerous shops, shopping centres, restaurants and bars. It definitely makes an interesting contrast to the rest of the city.
Shopping centres
Another popular activity in Jakarta is going shopping. You'll find several shopping centres and markets that sell good replicas, such as Mangga Dua, and also places such as Plaza Indonesia and Grand Indonesia, which has stores by leading brands and designer clothes. Grand Indonesia has so many shops, restaurant and leisure activities you could spend an entire day there!
Best restaurants
Jakarta has hundreds of restaurants that serve cuisine from all around the world. We recommend changing each day and not just settling for one type or a particular category. Excellent choices include Pasola, which has Asian and European dishes (with vegetarian options) and great service; and La Brasserie where your money is always well spent. It has a lovely room, excellent service and a variety of dishes. Bandar Djakarta Ancol is a completely different type of restaurant – it serves some of the best fish in the city with the typical flavours of Singapore.
Where to stay in Indonesia
Jakarta is home to top-level accommodation such as The Orient Jakarta, a Royal Hideaway Hotel, a five-star hotel that stands out for its luxury, interior design and comfort. Staying here is a pleasure that you won't want to miss out on during your trip to Jakarta. The interior design was created by Bill Bensley and its rooms and communal areas have hints of the local culture while enchanting visitors with their modern style.
It has 153 rooms with panoramic views, three restaurants, a spa with four treatment areas, a fitness room and meeting rooms. It's the perfect accommodation for moments of relaxation as you explore the busy island of Java.
Free cancellation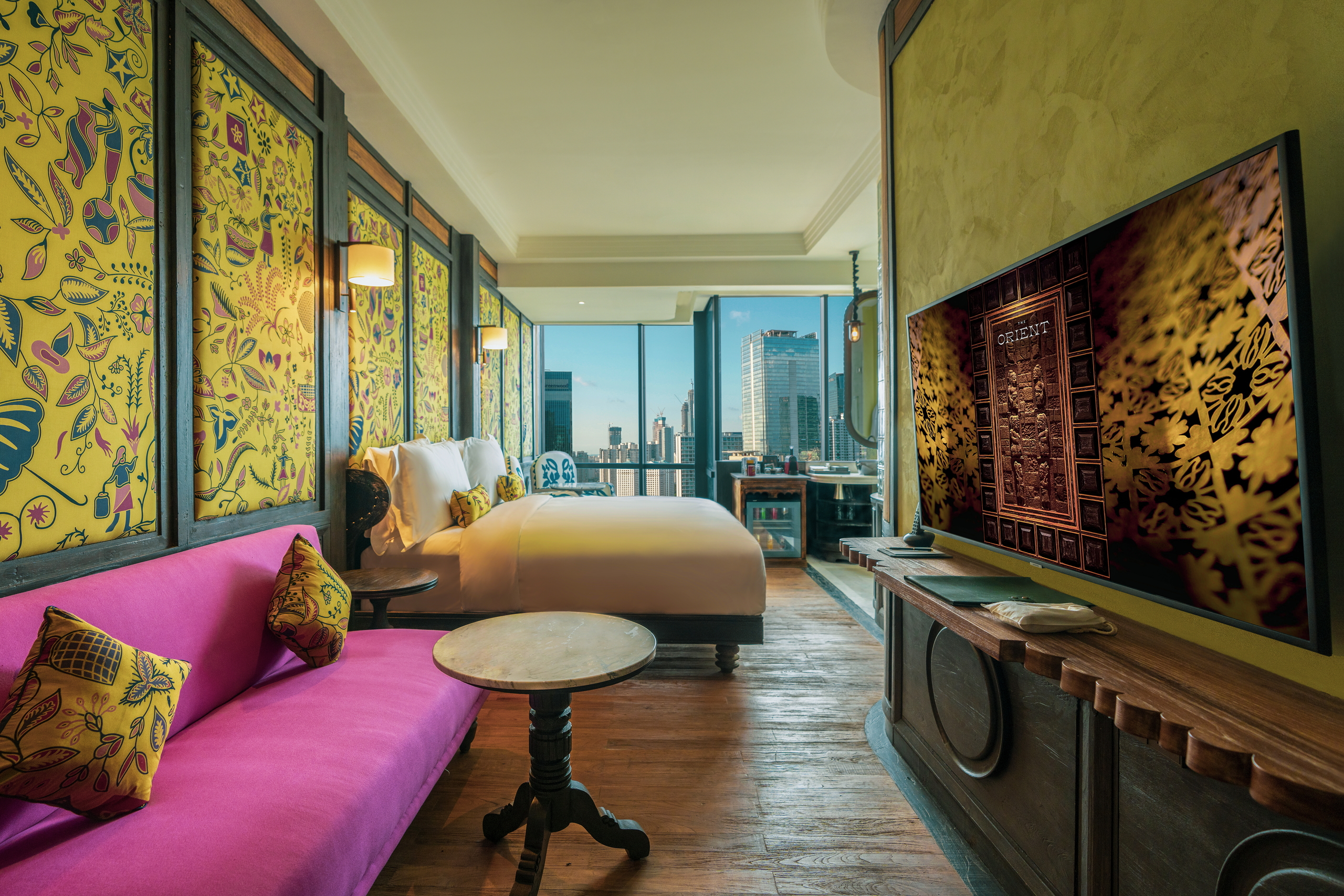 Frequently Asked Questions
What should you see in Jakarta in a day?
You'll have to be really well organised to see Jakarta in a day, so make a note of these essential sights: the cathedral, Istiqlal Mosque, the Skye Bar, Kota Tua (the Old Town), the National Monument and, of course, visiting a shopping centre.
Where is good to eat in Jakarta?
Jakarta is worth visiting for its food alone because it has excellent restaurants, with luxury options like Pasola and La Brasserie, others with amazing locations, such as the Skye Bar restaurant, and surprising places like Bandar Djakarta Ancol, which serves fantastic fish and seafood.
Where should I stay in Jakarta?
Jakarta has great hotels in every category, but one stands out for its interior design, location and the guarantees offered by its Spanish management: The Orient Jakarta, a Royal Hideaway Hotel, a five-star hotel that hugely impresses.
Related
plans