What to see in Java:
the island's wonders
Indonesia is still a dream destination for travellers looking for hidden places among its thousands of islands, where they can find the purest culture and nature. Among these adventure-packed islands is Java, a region loved by many, home to the capital of the country. It's not a small island, since its 132,000 square kilometres are home to over 150 million people, three times the population of Spain. Despite its high population density, as you travel around the island of Java you will find yourself practically alone in many places, as the crowds are concentrated in the capital and a few other areas.
If you ask us why you should visit Java, our response is crystal clear: for the contrasts between nature, culture and cities. Nature lovers are invariably impressed by the volcanic landscapes, the craters with lagoons inside them, the sulphur permeating the air with its characteristic dust and smell, and the jungles where temples emerge as if they were straight out of a dream. If culture is a priority on your travels, there are also plenty of things to see in Java, as well as handicrafts and ancestral spectacles.
Prambanan
Out of the places to visit in Java, the Prambanan temples rank high for their beauty and the spirituality that emanates from them. The ninth-century Hindu shrine complex is one of Indonesia's most iconic places. Locally they are known as Roro Jonggrang, which means something along the lines of 'the slender virgin'. The largest of the temples, standing 47 metres high, is dedicated to Shiva and the side temples to Brahma and Wisnhu. The whole complex lay abandoned for centuries until the Dutchman CA Lons discovered it in 1733, before it gradually regained its splendour. The archaeological site was protected by Unesco as a World Heritage Site in 1991.
Free cancellation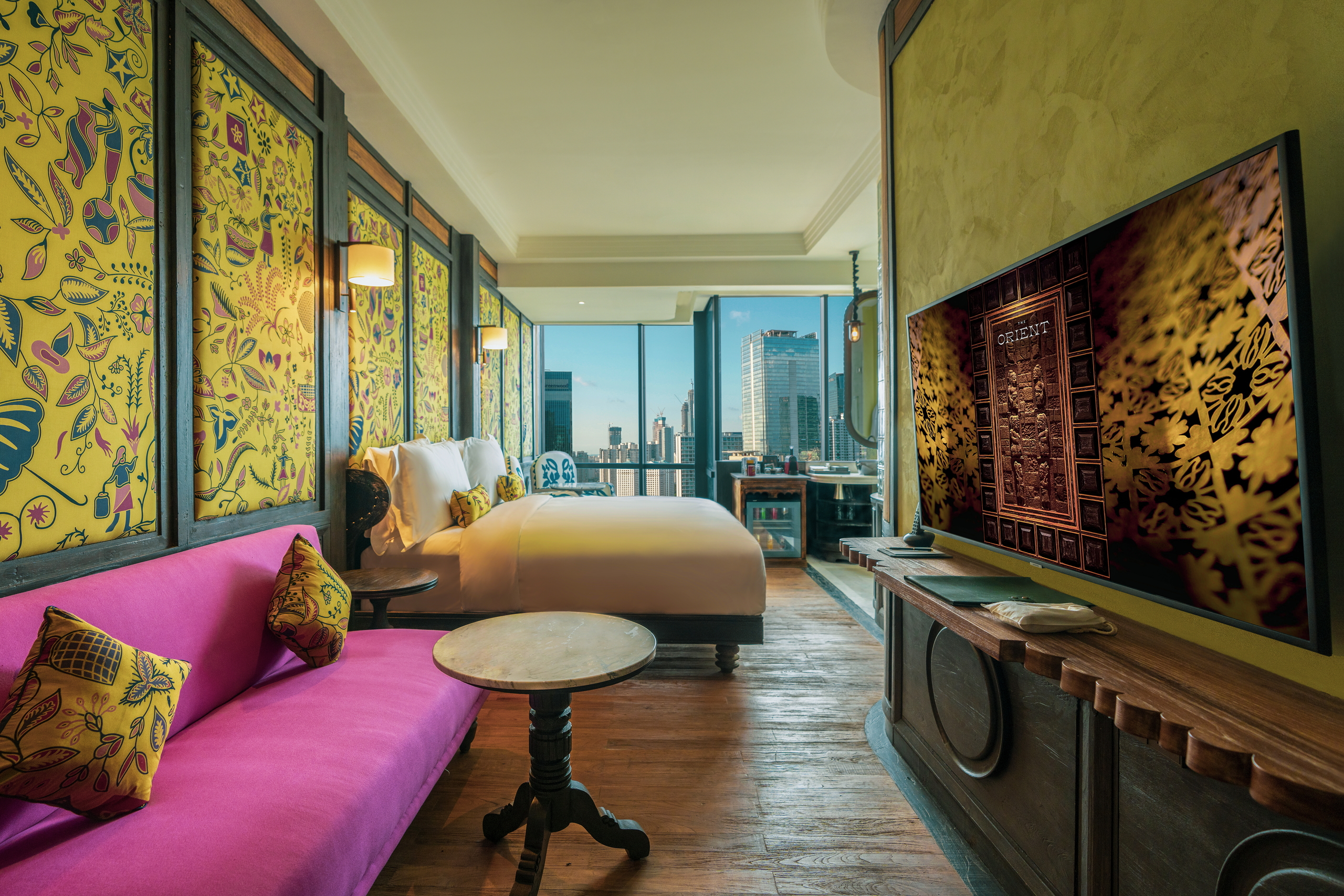 Although it spans an area of 39.80 hectares and has over 200 temples, it is best to walk around it on foot at a leisurely pace, because you will need a whole day to see it properly.
Yogyakarta
Yogyakarta, the cultural capital of Java, is considered, together with its sister city Surakarta, the cradle of island civilisation. Power and wealth were concentrated here, two factors that explain why temples as incredible as Borobudur and Prambanan were built in and around the area in the eighth and ninth centuries. If you decide to spend a day in Yogyakarta, there are some must-see sights such as Kraton, the Sultan's palace, watching the silversmith artisans at work in Kotagede and shopping on Malioboro Road. And, of course, enjoy the bustling atmosphere of the place, which has so many stories to tell. Special recommendations include watching the sunrise from the aforementioned temples in the neighbouring town of Mageland and sampling some of its iconic dishes, such as gudeg, as well as jamu, a herbal drink.
Borobudur
Next up is another must-see in Java, the magnificent Borobudur temple, the largest Buddhist monument in the world. This majestic shrine sprawls over a hill and is surrounded by a large expanse of grassland dotted with trees. It was built around the eighth century during the reign of the Syailendra dynasty and although it has a lot of Indian influence, many other elements attest to its Indonesian identity.
The temple spans are area of 2,500 square metres in the Kedu valley and is decorated to the finest detail with 2,672 bas-reliefs and 504 Buddha sculptures. A surprising fact is that it was built without any mortar or cement and remains just as stable. The fact that it was declared a Unesco World Heritage Site is undoubtedly well deserved. Like the Prambanan complex, it was also discovered by a foreigner, Sir Thomas Stanford Raffles, in 1814, and later restored.
After paying the entrance fee at the main gate of the complex, you can walk around the site and stay as long as you like. It is best to visit in the morning during the dry season (approximately from April to October).
Mount Bromo
The island of Java is home to many natural treasures just waiting to be discover. In the east, for example, is Mount Bromo, an active volcano that forms part of Bromo Tengger Semeru National Park. The protected area spans over 800 square kilometres and is home to great peaks such as Semeru, which rises to 3,676 metres above sea level.
Climbing up to admire this unusual landscape, with cones jutting out and fumaroles emerging from the craters, is very popular. If you like trekking, you can climb to the top of Mount Bromo, where the temperature is between 5 and 18 degrees Celsius. There are also a number of mountain lakes in the surrounding area.
Kawah Ijen volcano
The image of this volcano has been seen all over the world because of a spectacular phenomenon: Kawan Ijen gives off blue flames that are most visible in the early hours of the morning. The colour is due to a large amount of sulphur which emerges from the inside. The natural spectacle that awaits next to the crater, which consists of a beautiful turquoise lake, is worth the effort of the trek and the unbearable smell of sulphur in the air (bring a mask). Along the way you will see a stream of miners carrying heavy sulphur-bearing stones on their backs, a very tough job that is worthy of some admiration. It is also advisable to follow the route around the crater: the circuit can be completed in about an hour and a half. This is without a doubt another must-see place in Java.
Karimun Jawa
The Karimun Jawa archipelago is one of Indonesia's many paradises in the Java Sea. Its capital, Semarang, has become a favourite spot for backpackers and diving and trekking enthusiasts. It is home to Karimunjawa National Park, one of Indonesia's seven marine reserves.
Karimun Jawa's highlights are its beautiful sandy beaches, crystal clear waters and coral reefs. Snorkelling and observing the black coral or sea turtles swimming freely is a true delight. It can reached by plane from Jakarta.
Sukamade beach
After trekking and diving what else is there to do in Java? One last recommendation is to head to Sakamade beach, where turtles lay their eggs. This completely wild environment is surrounded by vegetation and you must be careful where you step in order to not damage the turtles' eggs. Between November and March the animals come to the beach at dawn to lay their future offspring. People collect the eggs to protect them, so you may be able to see some of them hatch, or you may see the recently-hatched baby turtles moving around awkwardly.
Where to stay on the island of Java
The capital of the island of Java is home to a spectacular five-star establishment, The Orient Jakarta, a Royal Hideaway Hotel, a place where you can enjoy design, comfort and great services. It is located in the heart of Jakarta and its interior is designed by Bill Bensley, who has masterfully blended aspects of local culture with cutting-edge hotel design. The 153 rooms are dominated by good taste, antiques, a range of colours and breath-taking panoramic views. What's more, the facilities are rounded off with three restaurants, one specialising in Japanese cuisine, two pools, a spa with various treatment areas, a gym and meeting rooms. Without a doubt a safe bet for a dream trip to Indonesia.
Free cancellation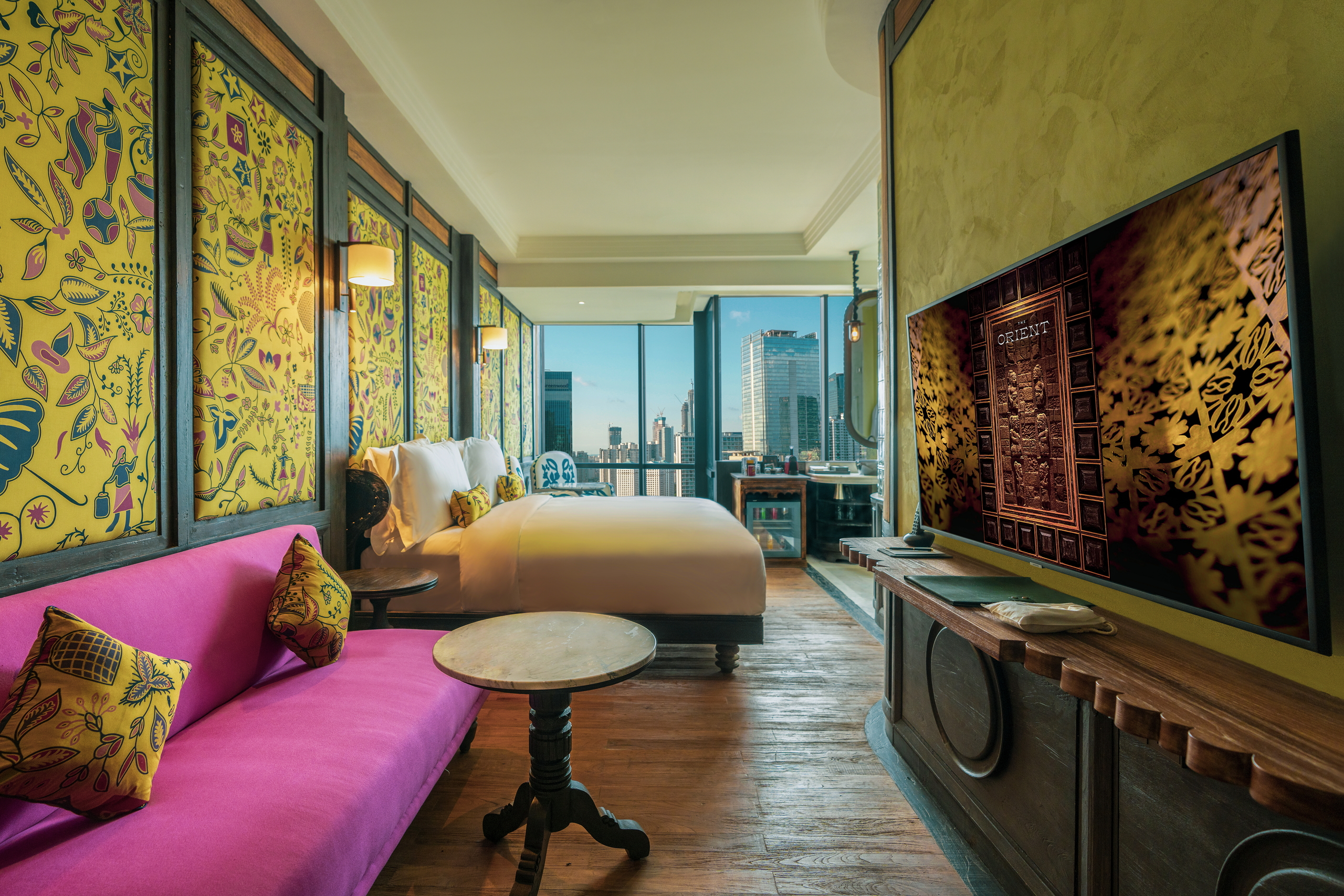 Frequently Asked Questions
What are the must-sees on the island of Java?
The island of Java offers a wide range of both natural and cultural attractions. Take note of Prambanan and Borobudur temples, the city of Yogyakarta, Mount Bromo, Kawan Ijen volcano, Karimun Jawa archipelago and Sakamade beach.
How many days do you need to visit the island of Java?
To see the island of Java properly, we recommend at least one week. You can stay in the capital for a few days and do excursions from there or move around the island close to the main tourist sites. Set aside your last few days to relax on some paradise beach.
When is the best time of year to visit Java?
The best time of year to visit Java is in the dry season, which occurs between April/May and September/October. From October to March monsoons are frequent, so avoid these months if you want to go trekking or climbing.
Related
plans