Paradise Valley: nature a stone's throw from Agadir
Paradise Valley is the name given to this beautiful natural park situated around 35 kilometres from the city of Agadir, dotted with rivers, palm trees and rocks. It is also famous for its natural pools of translucent water, formed by three delightful waterfalls, those in Uadi Tinkert, also known as 'the bride's veil' due to their whiteness and the effect they produce when they fall. A natural gem that is well worth a visit on a getaway to Agadir.
In reality, Paradise Valley (Agadir) is a small fragment of the region occupied by Morocco's High Atlas mountains and an essential place to visit if you have the time and opportunity to leave the historic centre of Agadir.
Many agencies offer the excursion for a small fee, allowing you to enjoy beautiful landscapes and a panoramic lookout point with incredible views. You'll also get the chance to take a dip in the natural pools and in the park's lagoons. In Paradise Valley you can also buy food and bottled drinks from the street stalls. Without a doubt, you'll be glad to have spent a few hours enjoying this beautiful natural setting.
Natural pools and waterfalls
Exploring the full length of Paradise Valley can take at least five or six hours, depending on your pace, but if you don't want to cover all of it, you can reach the first waterfall and natural pools in just an hour. There, you can rest and enjoy the peaceful natural haven.
If you decide to take a guided tour to Paradise Valley, the guides will recommend the most attractive and safest places for you to enjoy the area to the fullest. Remember to wear appropriate non-slip footwear and comfortable clothing. You will discover limestone ravines surrounded by palm trees and exotic vegetation, waterfalls that cascade down from the mountain and even hidden swimming holes where you can take a solitary dip if you decide to take a 'brave' hike along the cliffs.
Free cancellation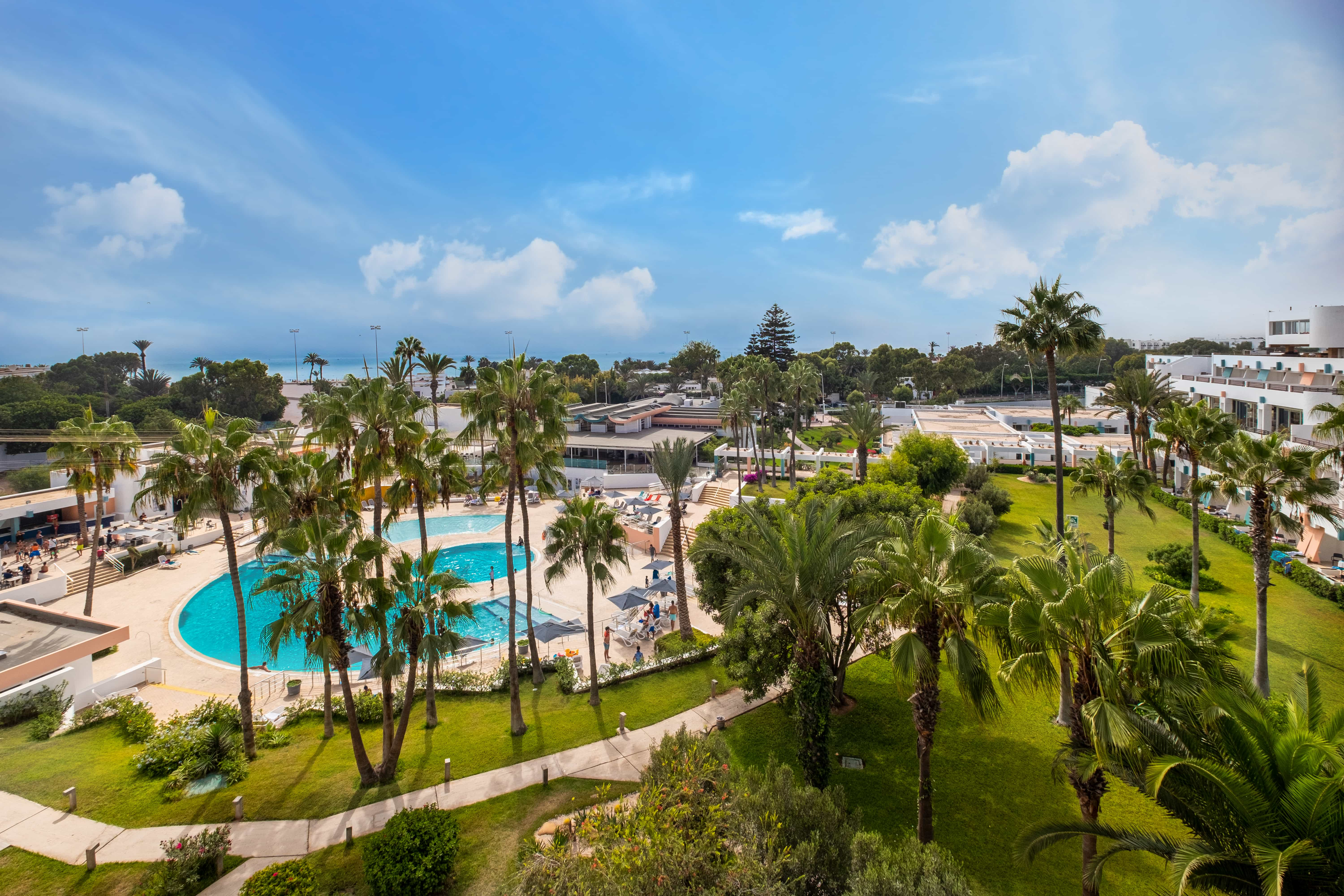 Hiking routes through the valley
Paradise Valley is a tropical oasis in Morocco at an altitude of 1,600 metres. In the valley, a light, cool wind blows and the mountain slopes are filled with argan trees, making the area very suitable for hiking. In fact, there are several marked mountain trails that offer spectacular views of the valley, which can also be hiked by families.
Some parts of the park have parasols and hammocks, especially those closest to the natural pools, where you can relax and enjoy the sun. Legendary guitarist Jimi Hendrix and his entourage are said to have named the valley and, in the 1960s, made this hidden paradise their regular hangout.
Visiting Imouzzer: very close to the valley
Nestled in the foothills of the Atlas Mountains, Imouzzer is one of the most picturesque and charming villages in Morocco. At a distance of 60 kilometres from Agadir and 25 kilometres from Paradise Valley, it has retained many Berber customs and has a traditional market where you can buy beautiful handicrafts at bargain prices every Thursday. The village stands at an altitude of 1,350 metres and is surrounded by limestone gorges, freshwater ravines and beautiful wooded hills. And, if you go with a local guide, ask to see the 'Peace and Love' sign that was supposedly carved in the rock by Jimi Hendrix himself.  Each summer the Honey Festival takes place in Imouzzer, bringing together local producers who proudly display all the varieties of this natural elixir.
Where to eat close to Paradise Valley
Generally speaking, in Morocco you can eat very well at reasonable prices. Many restaurants do their best and while there are not many options to choose from near Paradise Valley, there are some good ones, such as Brahim's Paradise, La Belle Vue, La Belle Vallée and Restaurant des Amandiers. All of them are set in the middle of nature, on the road leading to Paradise Valley.
Where to sleep close to Paradise Valley
The best place to sleep near Paradise Valley is in Agadir and comes with a Spanish mark of approval. Due to its excellent value for money, we recommend the hotel Allegro Agadir, situated in the heart of the city, next to Agadir's magnificent sandy beach. With a four-star rating, the hotel is surrounded by landscaped gardens and is just a short walk from an area filled with restaurants, beach clubs, cafés and shops. The hotel has 321 fully-equipped rooms and is the best option for a getaway to Agadir, whether you are travelling as a couple, with friends or as a family. And if you are a fan of surfing, the beaches of Tamraght and Taghazout are just a stone's throw away. The hotel features a large outdoor swimming pool with leisure activities as well as a buffet-style main restaurant and two snack bars.
Free cancellation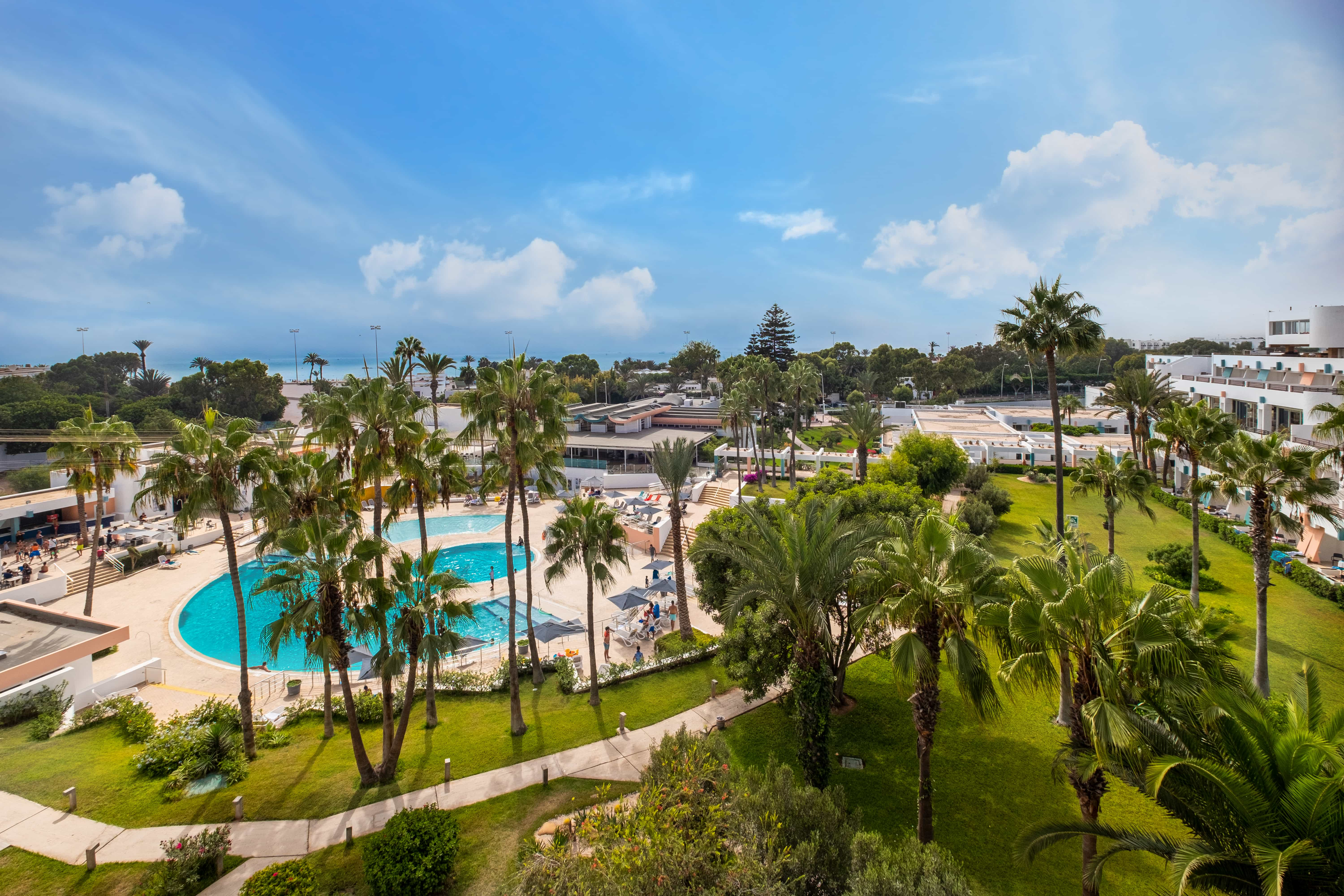 Frequently Asked Questions
Can you park in Paradise Valley?
It is possible to leave your car at the entrance to Paradise Valley in a car park, but we have one word of warning. It is best to avoid the summer months, not only because of the larger crowds but also because the natural pools and waterfalls tend to have less water and they may not be as spectacular as at other times of the year.
Where is Paradise Valley?
Paradise Valley is around 35 kilometres from the centre of Agadir, in the direction of Imouzzer, but it can take about 60 minutes to drive the distance as the roads are quite narrow.
Is it possible to hike with small children?
Yes, there are several marked hiking trails. If you want to cover the whole park, you can do so in four or five hours, but you can also see the most beautiful part of Paradise Valley in just one hour.
Related
plans