What to see in Agadir,
Morocco's chic city
Located in the south-west of Morocco, close to the Atlas Mountains and bathed by the waters of the Atlantic, Agadir is Morocco's main seaside resort, a popular tourist destination that also has a large fishing port and a commercial port. Agadir is a cosmopolitan and modern city that bears little resemblance to its sister cities to the north. Its urban development is complemented by major hotel chains, cafés, and wide motorways that give it an almost European feel and style.
The prosperity, climate, and commercial activity in Agadir are very attractive aspects for travellers who come to this Moroccan city that was founded by the Portuguese in 1500 and had to be practically rebuilt from the rubble in 1960, when an earthquake almost completely destroyed it. Since then, it has become a major tourist destination in Morocco thanks to its beaches, sun, and leisure activities.
We'll be your guide and tell you what to see in Agadir and the surrounding area on a tourist getaway. We'll also give you some options so you know what there is to do.
Mohamed V Mosque
Located on the Boulevard du Président Kennedy, in a large landscaped square in Agadir, the Mohamed V Mosque is the largest and most modern mosque in the city, having been rebuilt after the 1960 earthquake, and is one of the places we recommend you see in Agadir. It has a gleaming white façade with many decorative wooden details. It's the ideal starting point for a visit to Agadir's iconic Nouveau Talborjt quarter.
Free cancellation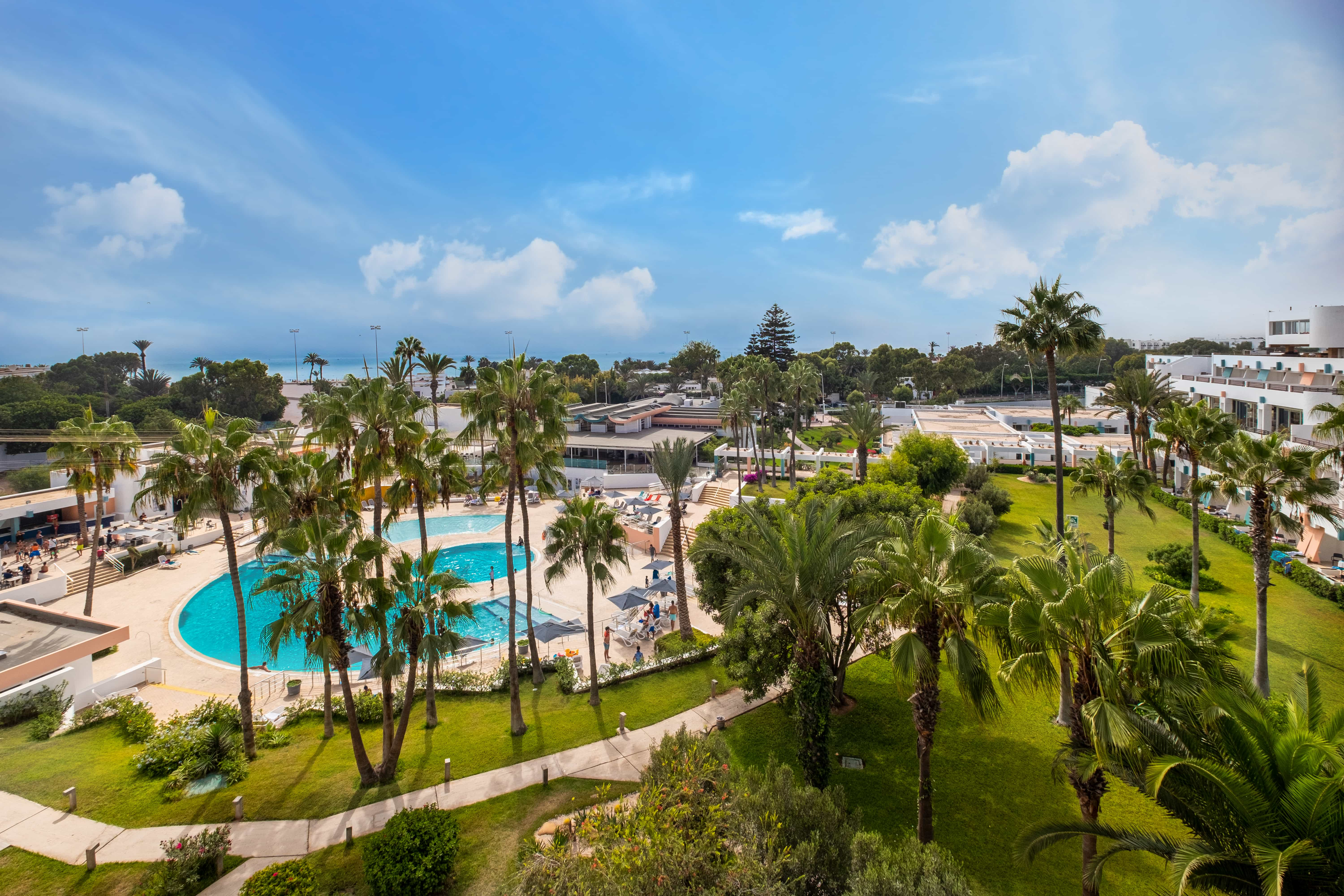 The Kasbah of Agadir
In reality, only the ruins of the old Kasbah of Agadir remain, although there's an archaeological project to restore the Kasbah of Agadir Oufella. This iconic site was classified as a Moroccan historic-artistic monument in 1932 and was destroyed by the earthquake of 29 February 1960. The Kasbah of Agadir was very important for centuries as it connected the Sahara with Europe on one side and Africa with Asia on the other.
Medina of Agadir
Also known as the Medina Polizzi, the Nouvelle Medina d'Agadir or the New Medina of Agadir is one of the city's key sites. The old medina was also destroyed by the 1960 earthquake, but the artist Coco Polizzi (hence the name) came up with the idea of designing a new one, which began to be built in 1992. It now covers 12,000 square metres, where craftsmen proudly display their wares, and is a must-see on a tourist trip to Agadir.
Olhao Garden
Also known as the Portugal Garden, the Olhao Garden is one of the most beautiful gardens in Morocco. It has architecture inspired by the Amazigh constructions of the Souss Massa region and has delightful green alleys, vertically suspended passages, and several fountains and water features that give it a fresh and pleasant atmosphere.
Ibn Zidoum Garden
Located next to the synagogue and the main mosque in Agadir, this is one of the largest gardens in the city. In fact, it occupies a whole block, between the streets of 18 November and Agadir. It's a real haven of coolness, with ancient trees, where the residents go for a stroll in the evening and children have a great time on their bicycles and in its play areas.
El Had Souk
The El Had Souk is one of the most popular and largest markets in Morocco and is one of the must-see things in Agadir. It's located in the heart of Agadir, in one of the liveliest areas of the city. Here you can find everything from gifts, handicrafts, textiles, rugs, shoes, and tools, as well as snacks and fresh juices to take a break from wandering around the souk's shops. It's a charming and colourful place worth exploring.
The Vallee des Oiseaux
Currently closed for renovations, this zoo and botanical garden is a haven for lovers of peace and quiet in the hustle and bustle of the city. Admission is free and it's an interesting alternative to the beach, especially for families with children. Birds abound in this area, especially parrots, ibis, flamingos, peacocks, etc., although there are also many goats and sheep. The most common trees in the park are banana trees and, among the plants, magnolias, bougainvilleas, and oleanders stand out, located next to a small ornamental waterfall that cools the atmosphere in summer.
Amazigh (or Berber) Heritage Museum
Located very close to the Ibn Zaidoun Garden in Agadir, the Amazigh Heritage Museum or Municipal Museum, invites visitors to delve into the area's Berber culture, its traditions, customs, way of life, tools, and decorative objects, etc. The Treasure Room houses one of the most unique pieces in the museum: The Massa Necklace. It also has an extensive programme of temporary contemporary art exhibitions and offers guided tours.
Agadir's beaches
Agadir is home to the most spectacular and longest beaches in Morocco. It has a coastline dotted with large sandy beaches, small coves, and picturesque rocky areas. Agadir's urban beach alone is 12 kilometres long, and from Agadir to the south and north there are vast stretches to enjoy the sun and water. The best beaches south of Agadir are Iggin Idist, Sidi Toual, Sidi Tifnite, Sidi Rabat and Sidi Wassay, and Anglou. And heading north, the most highly recommended beaches are the following: Aourir and Tamrangh, Taghazout, Aghroud, Ameznaz, Tiger, Imsouane, and Tamri.
Paradise Valley
Paradise Valley is the name given to a beautiful natural park located around 20 kilometres from the city of Agadir and that's dotted with rivers, palm trees, and rocks. It's also famous for its natural pools of translucent water, formed by three delightful waterfalls, those of Ouadi Tinkert. A natural jewel that's well worth a visit on a trip to Agadir.
Souss-Massa National Park
This national park occupies a 33,800-hectare stretch of coastline south of Agadir, with cliffs and the mouths of several rivers, including the Souss and Massa. Legend has it that a whale washed Jonah ashore on the lonely beaches of Massa, a nod to the abundance of beached whales in the past. It's the most important ornithological tourism destination in Morocco, due to the massive presence of northern bald ibis, and other birds.
Where to eat in Agadir
Moroccan cuisine has centuries of tradition and has been simmering since time immemorial. That's why you can't leave Agadir without trying some good couscous or one of the city's typical dishes. There are many restaurants in Agadir, so you'll find it easy to enjoy its excellent cuisine. Some of its iconic restaurants include Bab Agadir, Babakoul, Rafiq, Le Jardin d'Eau, Mimi La Brochette, La Villa Blanche, Rotisserie Ennahda, K-moon, O Playa, and Le Mauresque.
Where to sleep in Agadir
The best place to sleep in Agadir belongs to a Spanish brand. For excellent value for money, we recommend the Allegro Agadir hotel, located in the heart of the city, next to the magnificent sandy beach of Agadir. With a four-star rating, this accommodation is surrounded by landscaped gardens and is within walking distance of an area with restaurants, beach clubs, cafés, and shops. With 321 fully equipped rooms, it's the best choice for a tourist getaway in Agadir, whether as a couple, with friends, or with children. And if you love surfing, the beaches of Tamraght and Taghazout are just a stone's throw away. Inside the hotel, there's a large outdoor swimming pool with activities, plus a main buffet restaurant and two snack bars.
Free cancellation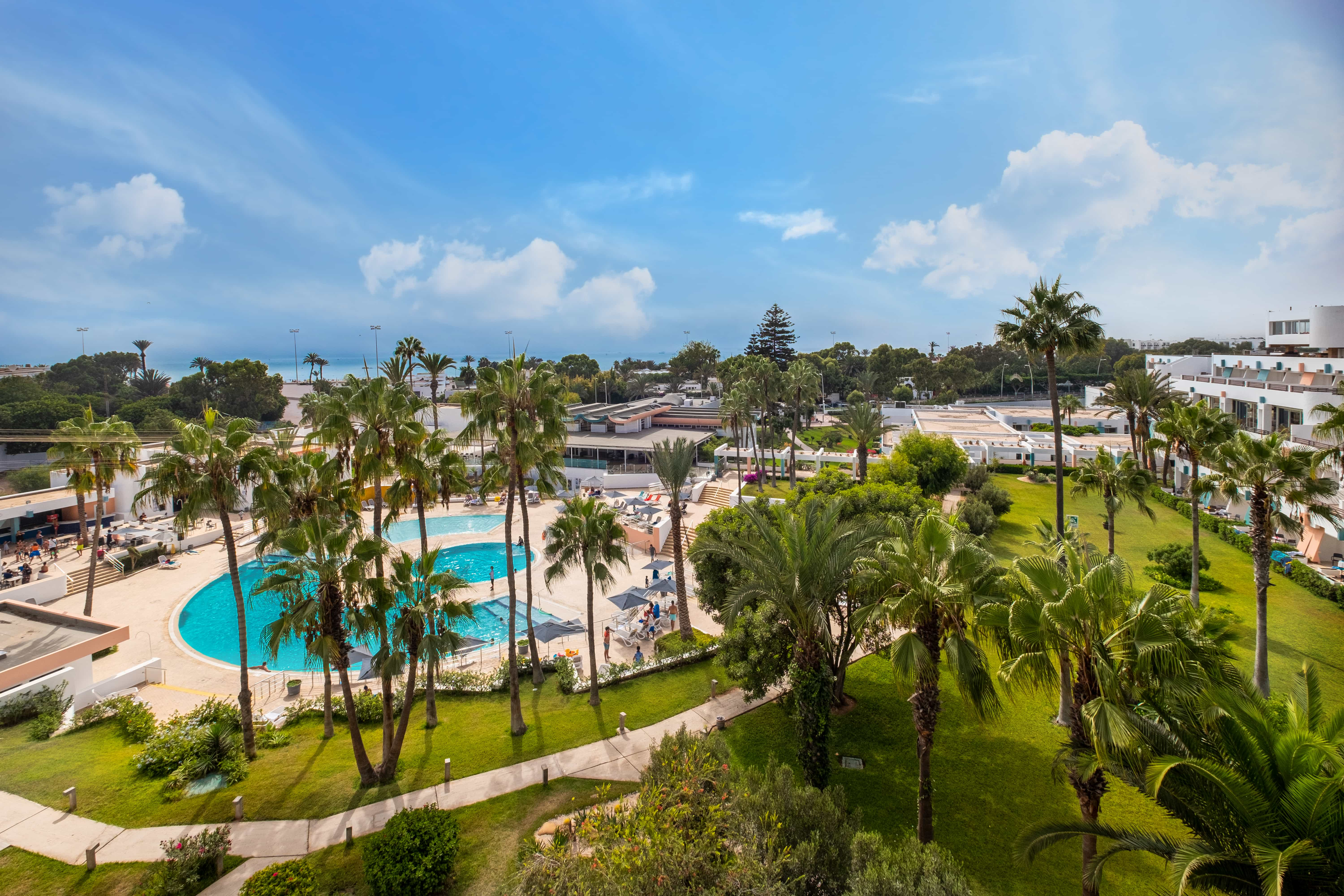 Frequently Asked Questions
What are the key places to visit in Agadir?
The most attractive things to see in Agadir, depending on what you like, are its magnificent 12-kilometre beach and its traditional neighbourhoods. Be sure to visit the Agadir Marina, the Mohamed V Mosque, the Medina, and the old Kasbah.
How can you get to Agadir from Rabat?
Rabat, the capital of Morocco, is 550 kilometres from Rabat to Agadir, but there are direct flights with Royal Air Maroc and Air Arabia Maroc. You can also get there by train and, of course, in a private car.
Where to eat in Agadir
There are plenty of restaurants in Agadir to enjoy delicious Moroccan cuisine. Some of its iconic restaurants include Bab Agadir, Babakoul, Rafiq, Le Jardin d'Eau, Mimi La Brochette, La Villa Blanche, K-moon, O Playa, and Le Mauresque.
Related
plans