Essaouira:
beaches and Morocco's Atlantic pearl
If you're looking for somewhere in Morocco that combines a photogenic historical city with spectacular Atlantic beaches, Essaouira is the place for you. A far cry from developed northern Morocco and the inland area of the Atlas Mountains, Essaouira is a tourist destination on Morocco's Atlantic coast. It's a peaceful spot, miles away from the hubbub of the big city medinas.
Read on to find out more about this attractive historical city.
History of Essaouira
Essaouira has a Portuguese past. During the 15th and 16th centuries, Portugal occupied various cities on Morocco's Atlantic coastline, including Tangier. As part of this expansion, King Manuel I ordered coastal fortresses to be built; one of these structures was the Castelo Real de Mogador, which later grew into what is today Essaouira.
The fort barely lasted four years (1506-1510) but it was the starting point for various attempts at conquest by the Spanish, British, French and Dutch, who tried to capture old Mogador, today Essaouira, in the 16th century.
The nature of Essaouira's harbour has meant it has been a historic port since ancient times and used for both military and trading purposes, with exports including sugar, mined products and other goods.
Free cancellation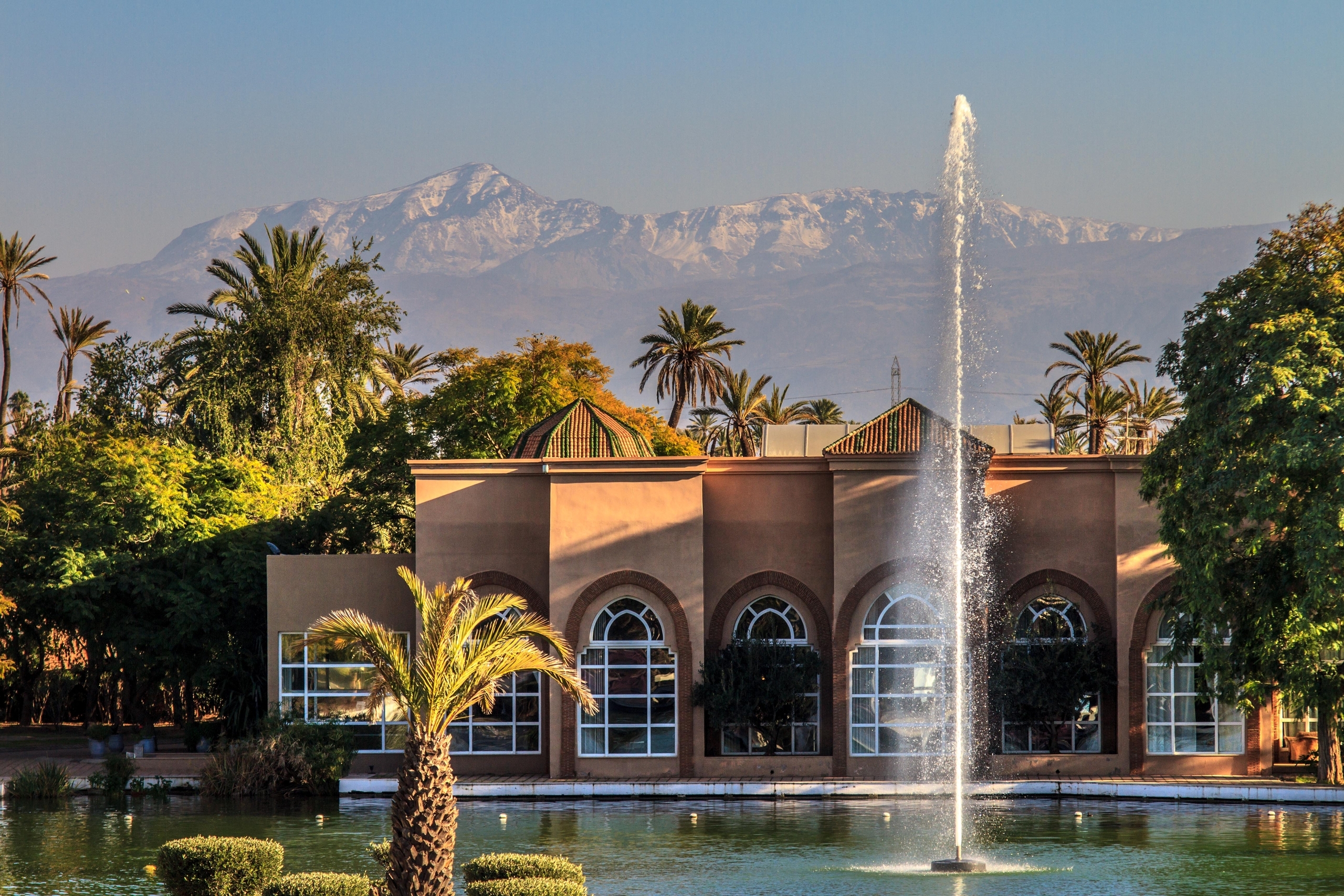 Modern Essaouira began its life under the reign of Mohammed III, king of Morocco, who created a port in Mogador that could serve the city of Marrakesh. As a result, construction began on a new fortress: "Souira" (small fortress). Engineers and architects designed the town, from the port to the buildings. To strengthen the site, the king ordered trade and people to move to this new port, which had become the most important in Morocco by the 19th century.
What to see in Essaouira
Essaouira is a great place for a short break that combines visiting a small historical coastal town with beach tourism.
Essaouira's medina is definitely the city's main attraction. This complex of monuments has been made a UNESCO World Heritage Site and it includes elements of an 18th century military coastal fort with a well-preserved old walled city.
Wandering around Essaouira's medina is the best way to get a feel for the spirit of the city. It has three fortified entrance gates (Bab Marrakech, Bab Sba and Bab Doukkala) indicating the importance that this Atlantic town enjoyed during the 18th and 19th centuries. Unpaved roads take you to countless artisan workshops and other shops that can be discovered between arches, colonnades and bustling squares.
The Essaouira's souk is found inside the medina; it's much calmer than other souks and lovely to explore, with numerous stands that add a touch of colour and life to the city. What are the best things to buy in Essaouira? Leather goods, fabric and slippers – and you'll find an endless variety of each.
But the star product here is argan oil, which comes from the argan trees that are commonly found in this area of the Maghreb. It's a great chance to go shopping – by haggling of course – and take home some of these items as a souvenir.
The Castelo Real takes you back to Essaouira's origins, when the Portuguese established a coastal fort here in 1506. The original castle was totally demolished in the 18th century so the new city could be built, and the fortification that stands here today has nothing to do with the old structure. Its stones were used for the Sqala du Port, a military bastion built in 1769.
It's interesting to note that Orson Welles filmed several scenes for his film Othello in the Sqala, and a nearby square pays tribute to the director as a reminder.
Another charming part of Essaouira is the port which has a romantic feel and where traditional ways of life are still practised today. Colourful boats knock against the jetties, sheltered from rough waves by a long dock. Fishermen still use the port, and the scent of fresh fish and seagulls are two typical features of a classic seafaring scene that is becoming harder and harder to find. Stands selling fish are also found here and the sellers can prepare fish for you in moments.
Moulay Hassan Square is the heart of life in Essaouira and is lined with cafés, restaurants and other food stands that create a wonderful atmosphere, together with performances by street artists. It's an essential stop on your visit.
Sidi Mohammed Ben Abdallah Museum
Sidi Mohammed Ben Abdallah Museum is one of Essaouira's main cultural centres. It has a historic and ethnographic focus, containing rooms on the city's evolution and the region from Pre-history to the present day, plus collections of objects such as jewels, dresses, coins and traditional musical instruments.
Two of the biggest and most important are the collection of locally made rugs, and Roman amphorae that were discovered off the coast and are around 2,400 years old.
A further outstanding feature of Essaouira is its majestic wall. Walls run around the medina inland and also around the side that looks out to sea, and are part of the city's image as seen from the Atlantic. These crenelated, reddish walls, lapped by waves with the city's white houses perched above, are a truly beautiful sight.
Sections of the parapets are open to the public so visitors can explore the wall up close. Like most of the city, it dates from the second half of the 18th century.
Beaches of Essaouira
Essaouira has some of the best beaches in Morocco, which is definitely another good reason to visit this part of the country. Over 15 km of fine sand that looks out to the wild Atlantic Ocean, right at the gates of the city. Essaouira's beaches are famous for being a great place for water sports, such as windsurfing and kitesurfing, thanks to the Elysian winds that typically blow here. You'll also spot dromedaries carrying tourists along the beach, and boat trips to Mogador Island.
Essaouira has beaches in both the city and the surrounding area. The urban area is home to Essaouira Beach, which is right by the city centre with Mogador Island opposite.
It's a handy spot right by the city and runs on into Tahgarte Beach which leaves the city to the south. Tagharte has an area of inland dunes, the ruins of a defensive structure right on the coastline, the Borj el Baroud, as well as the remains of the castle of sultan Mohammed Ben Abdallah. The village of Diabat is right by Tagharte dunes and was part of the hippie trail in the 1970s.
You'll also find more beaches as you travel northwards from Essaouira. In fact, you can spot a narrow stretch of sand from the city walls. It's like swimming at the foot of the walls! However, giant Safi Beach begins once the city ends. These wild sands are open to the Atlantic, tourist-free and surrounded by a field of dunes. Getting there is difficult because you have to navigate paths that lead to the centre of the beach, and it can only be reached from the far south by the city.
Further north and south of the city towards Agadir, the beaches multiply in number and you can choose between many different options.
Where to eat in Essaouira
Essaouira is pure Atlantic Ocean so fish and seafood is the order of the day, as you'll immediately realise on a short walk around the souk or port, both of which have stands offering fresh produce. However, if you'd prefer a restaurant so you can enjoy time spent around a table, Essaouira has a good range of places with very low prices.
If we had to make a small selection of Essaouira's best restaurants, we'd choose:
D'jazy: a real institution, found at the entrance to the medina. This small restaurant with a fun atmosphere combines outstanding home cooking with live music. The perfect spot to enjoy good fish dishes.
Nomade: located inside the medina, this small but elegant restaurant surprises with an original menu that includes meat and vegetable dishes as well as fish, such as the catch of the day and traditional local sardines.
Elizir: '70s retro-futurist style and the best of Moroccan cuisine with Spanish and Italian touches.
Further information
How to get to Essaouira:
By car from Marrakesh: Essaouira is about 200 km from Marrakesh to the west, and it takes about two and half hours to get there by car.
By car from other cities: following the coastline you can get to Casablanca (4 1/2 hours, 370 km) and Rabat (5 hours, 450 km).
By bus: from Marrakesh it takes around three hours to get to Essaouira (bus companies CTM and Supratours).
By plane: Essaouira has an airport with national and international flights.
Free cancellation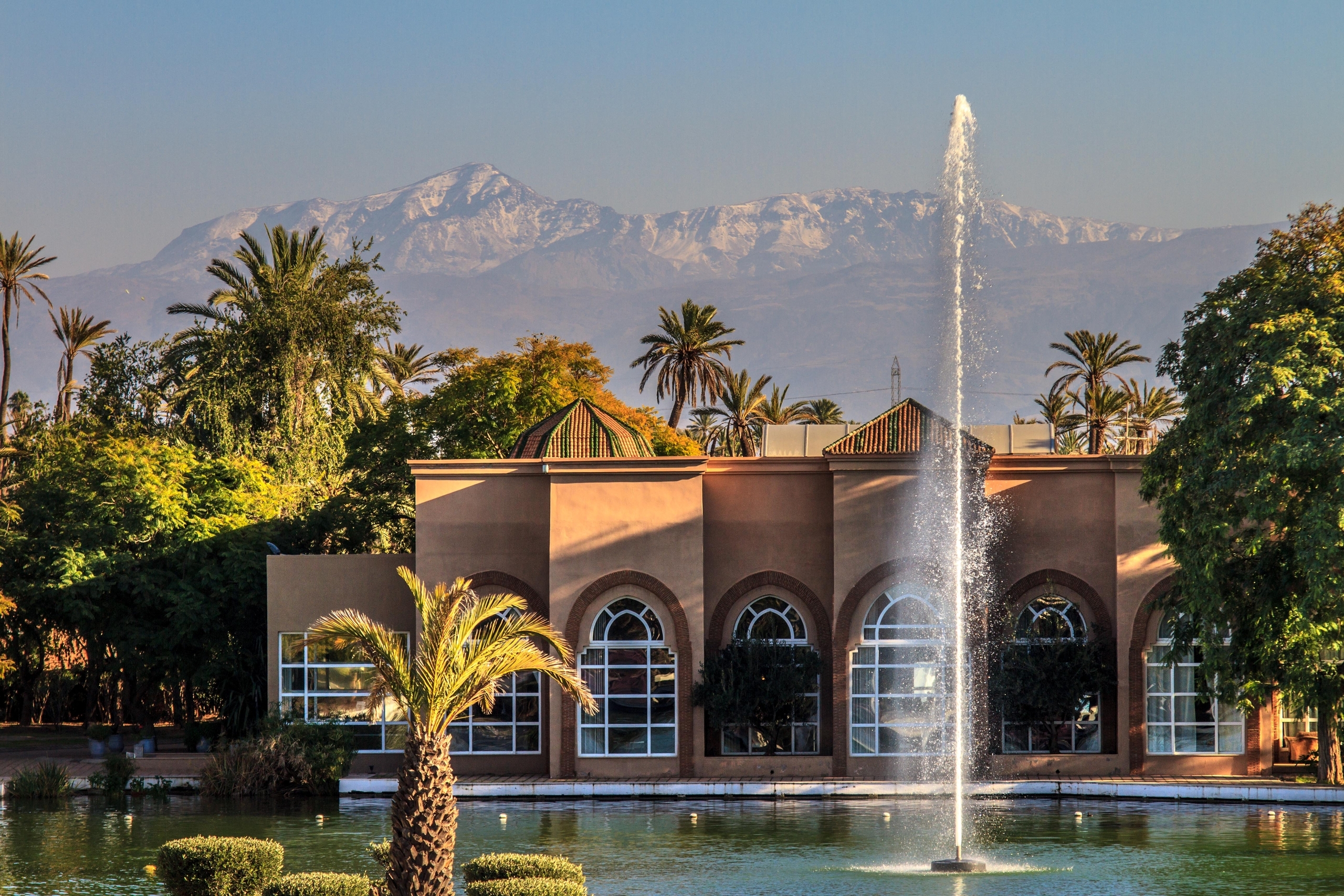 Frequently Asked Questions
¿Dónde se encuentra Essaouria?
La distancia de Marrakech a Essaouira es de unos 200 kilómetros al oeste, lo que supone unas dos horas y media de viaje en coche privado.
¿Qué se puede ver en Essaouira?
En tu visita no puedes perderte un recorrido por su Medina, principal lugar de interés de la ciudad. También merecen tu tiempo su tranquilo y agradable zoco, el Castelo Real, la zona del puerto, la muralla o la Plaza de Mulay El Hassan.
¿Cuáles son las mejores playas de Essaouira?
La playa de Essaouiria es la principal de la villa, pero también merecen la pena la Playa de Tagharte, que da continuidad a la primera, o la gigantesca Playa Safi, al norte de la ciudad, con un menor número de turistas.
¿Dónde se puede comer en Essaouira?
Essaouira cuenta con una oferta gastronómica estupenda, además de económica, que está principalmente centrada en el marisco y el pescado. Algunos de los restaurantes que te recomendamos son: D'jazy, Nomade y Elizir.
Related
plans