The best beaches in Morocco:
a tour of the best
Lots of people aren't aware that Morocco is a force to be reckoned with when it comes to beaches and coves. Eclipsed by its bewitching desert, ancient medinas and idyllic souks, visitors half forget that Morocco has not one but two long coastlines that are very different from one another: the Mediterranean coast has approximately 120 beaches while the coastline that runs parallel to the Atlantic has nearly 200. While the beaches in northern Morocco, from Nador to Tangier, have a more peaceful and family friendly atmosphere, the beaches on the Atlantic side, home to Agadir, Mirleft and Tarfaya, reveal the Moroccan coastline's wild side. It's with good reason that this long stretch of sand, frequently visited by the Elysian winds, is home to some of the most popular surf spots in northern Africa. Below are details of the best beaches in Morocco so you'll know exactly where to head.
North Atlantic Coast
Tangier
The Tangier coast has one foot in the Mediterranean and the other in the Atlantic. It's worth taking a trip to the nearby Caves of Hercules, an attractive series of sea caves where, according to Greek mythology, demigod Heracles took shelter before travelling to the Garden of the Hesperides.
Free cancellation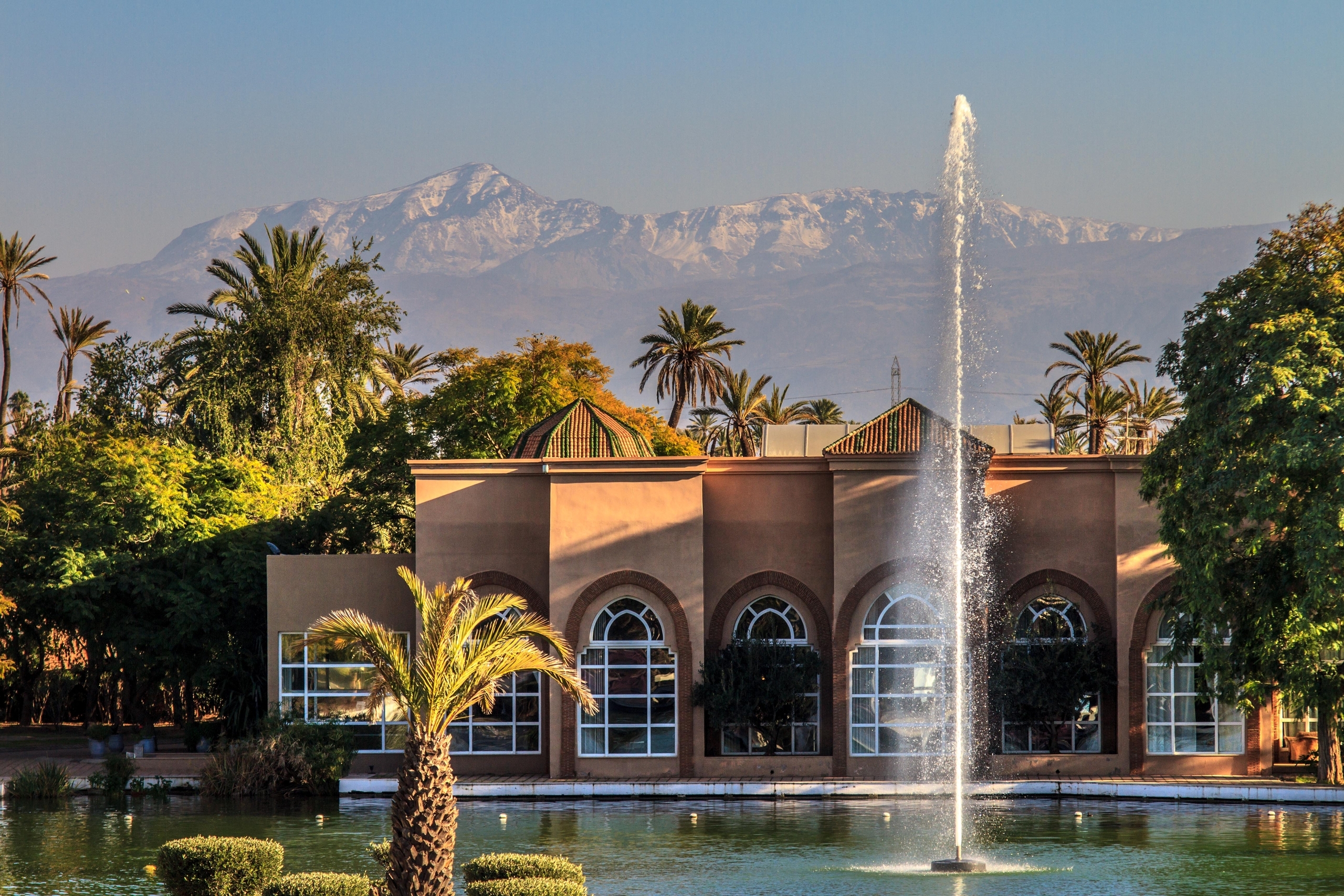 It was later used as a quarry for mill stones, and today the caves are best known for the "map of Africa", an outline of the African continent that has been perfectly sculpted in the rocky walls where one cave opens onto the sea.
Rabat
Countless beaches can be visited within a 20 km radius of the Moroccan capital and locals go swimming there all year round. Plage des Nations and Tamara Plage are just two of these wild-looking beaches where big waves mean guaranteed fun for surfing fans. The waves also mean swimmers should take care in the water here.
Asilah
Less than an hour from Tangier by car, this picturesque coastal village of little white houses that gaze out at the Atlantic was Spanish territory at one time. Today, it's popular with tourists and is full of art galleries, campsites and hotels. And it makes sense: remarkable as it might sound, its main beach – Asilah Beach – in the north of the village, is a vast stretch of sand that runs on for almost 40 km and is easily reached via the N-1. The coastline becomes more rugged south of the village, at Paradise Beach.
South Atlantic Coast
Agadir
If you travel south-west of Morocco, close to the border with Western Sahara, you'll discover fascinating cities such as Agadir. At the foot of the Kasbah – a fortified space that is Berber/Amazigh in origin – a series of boulevards that cater for tourists lead to Agadir's 9-km urban beach. With 300 days of sunshine a year and excellent facilities, this beach has a large number of companies that run water sports and sand-based activities such as quad biking and camel rides. You'll find other, less crowded beaches on the outskirts of Agadir that are also family-friendly, such as Taghazout Beach and Tamraght Beach.
Essaouira
Essaouira is another interesting city in south-western Morocco; this port town is reminiscent of Brittany and still has its old, fortified walls. Its coastline is dominated by Mogador Island, an impressive slice of rock that lies close to the shore whose outline can be spotted from every beach in the city. Thanks to the constant presence of the Elysian winds, Taghart Beach has perfect waves for surfing and doing other water sports.
Sidi Kaouki
Halfway between Essaouira and Agadir, this wild beach has plenty of campsites for surfers where you can spend the night. Considered to be one of the best surf spots in Morocco, surfing and windsurfing fans from around the world flock here all year round. You can also go on a camel ride through the dunes that surround the beach.
Mirleft
Mirleft awaits you even further south than Agadir, in the last foothills of the Anti-Atlas Mountains. This coastal town looks like something out of a western and is famous for having been a spiritual retreat for Western hippies in the 1970s. Also swept by the Elysian winds, this part of Morocco's South Atlantic coast has dozens of beaches that are ideal for water sports such as surfing and also fishing. It's worth visiting its urban beach – Sidi Mohamed Ben Abdallah – and other swimming spots a bit further away such as Marabout Beach, Coquillage coves and Plage Sauvage. You could also visit the cliffs of El Gezira to the north of the town.
Legzira
Legzira is one of the beaches around Mirleft that is worth visiting. It's a hard-to-reach natural paradise where the fine white sand makes a beautiful contrast with its extraordinary red rock arches.
Tarfaya
The old capital of the south zone of the Spanish Protectorate of Morocco, the small city of Tarfaya surprises visitors on their arrival. After crossing the desert, the city and its surroundings have plenty of tourist attractions to visit. Firstly, you can see the Canary Islands from the coast. And secondly, Tarfaya is where Antoine de Saint-Exupéry was inspired to write The Little Prince in 1927. Add a coastline with numerous unspoilt beaches and nearby Akhfennir National Park, and you have another unmissable destination on your trip to Morocco.
Mediterranean Coast
Cabo Negro
This is an internationally famous residential zone just a few kilometres from the border with Ceuta. Among other attractions, it's home to a golf course, horse riding arenas, restaurants and pubs, plus Cabo Negro Beach which has fine sand and all the essential facilities you could need.
Martil
The coastal city of Martil follows on from Cabo Negro. The beach of the same name runs alongside a lively beach front promenade and is one of the most beautiful on Morocco's Mediterranean coastline. The city, as we know it today, dates from 1912 when the Spanish Protectorate in Morocco established one of its military bases here. Today you can see remains of this period by visiting Martil Fort, close to the Martil River estuary.
Alhucemas
If you continue southwards along Morocco's Mediterranean coast, you'll soon come to Alhucemas, a city with a seafaring spirit surrounded by Alhucemas Bay to the east – full of semi-urban beaches such as Plage Quemado, Plage Calabonita and Plage R´Hach – and Alhucemas National Park to the west. This national park is one of the hidden treasures of the Rif. You can visit isolated coves such as Badis, Iris and Taydiwine, which are tucked away between the canyons and mountains that are typically found in this arid area.
Nador
Set on the shores of the Mar Chica coastal lagoon and presided over by imposing Mount Gourougou, Nador is another city that was founded by the Spanish at the beginning of the 20th century. Today it's home to several golf courses and its main beach, Corniche Beach, is great for swimming in the saltwater lagoon.
Saidia
The population of this small village that is popular with tourists has grown in recent years thanks to the construction of the Mediterranea-Saidia complex. Saidia Beach lies at its feet, a 6 km stretch of sand with shallow waters that is the perfect place for children to go swimming. Less busy coves can also be found to the far east of Saidia, such as Moscarda 1, Moscarda 2, and huge Bidèr Beach.
Free cancellation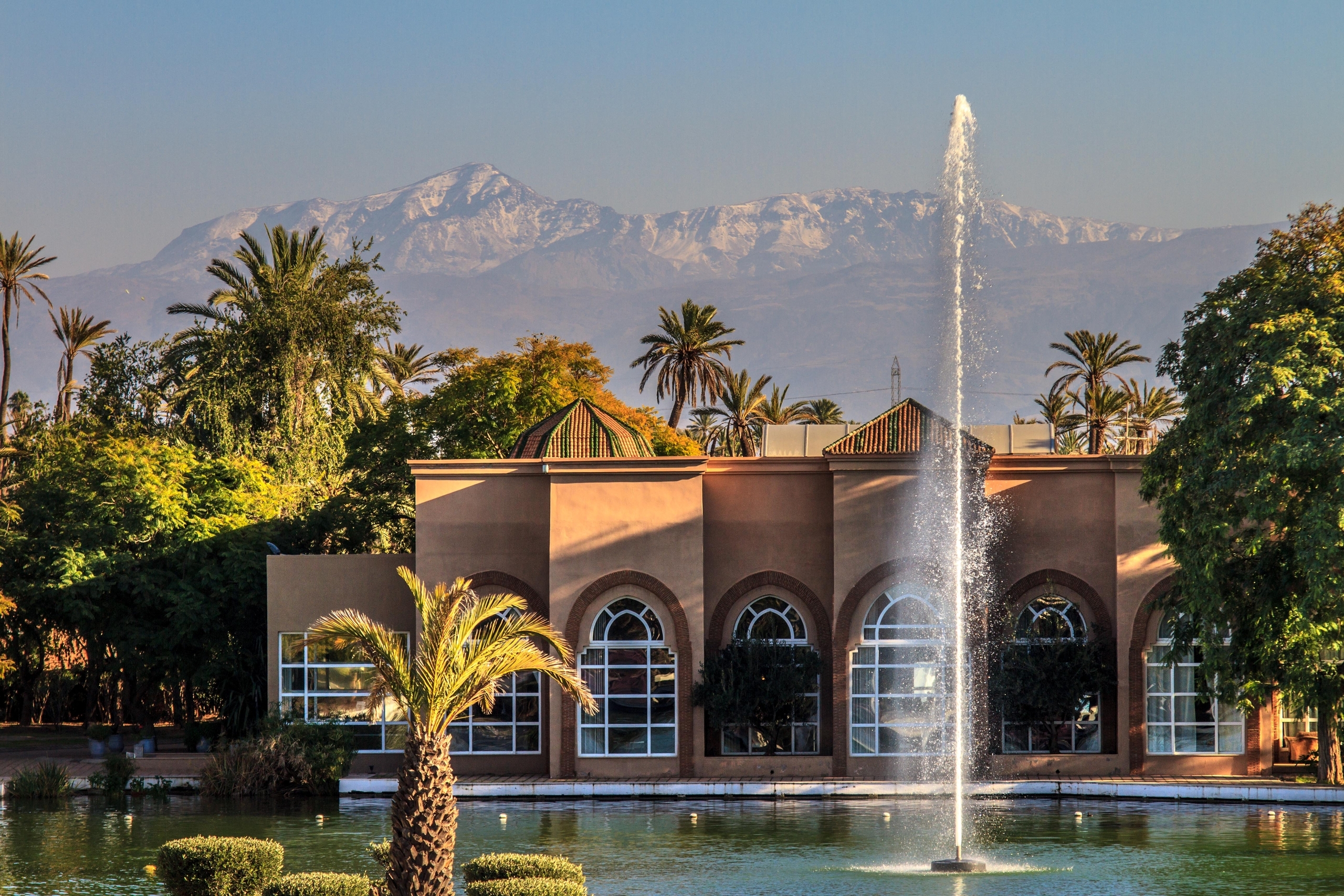 Related
plans