Morocco's imperial cities:
a royal tour
Rabat, Marrakesh, Fez and Meknes are Morocco's four imperial cities and visitors can enjoy getting lost amid their maze-like medinas, which have been made UNESCO World Heritage Sites. Enticing Arabic culture with its palaces, madrasas and mosques waits for you around every corner. These cities are also a shopper's paradise and their lively souks are perfect for giving in to temptation.
These four exotic cities are bursting with life and here visitors can experience endless sensations: colours, scents, tastes, sounds and textures that make each one special and give it its own particular character. Morocco's imperial cities are ancient religious, cultural and political centres and are compulsory stops on a visit to the country. Would you like to find out more? Then read on!
Rabat: the capital of Morocco
Rabat is the capital of Morocco and the heart of institutional life here. Located between Fez and Marrakesh and very close to Casablanca, it's worth spending at least a day in the city to explore the streets of its medina and visit its most emblematic buildings.
You could start at the Kasbah of the Udayas, a citadel that contains one of Rabat's most beautiful and characteristic areas. An alcazaba, narrow streets, white and Klein blue façades, gardens inherited from the Al-Andalus and French periods and busy Rabat beach are just some of the attractions in this neighbourhood and it can easily be seen in two or three hours.
Free cancellation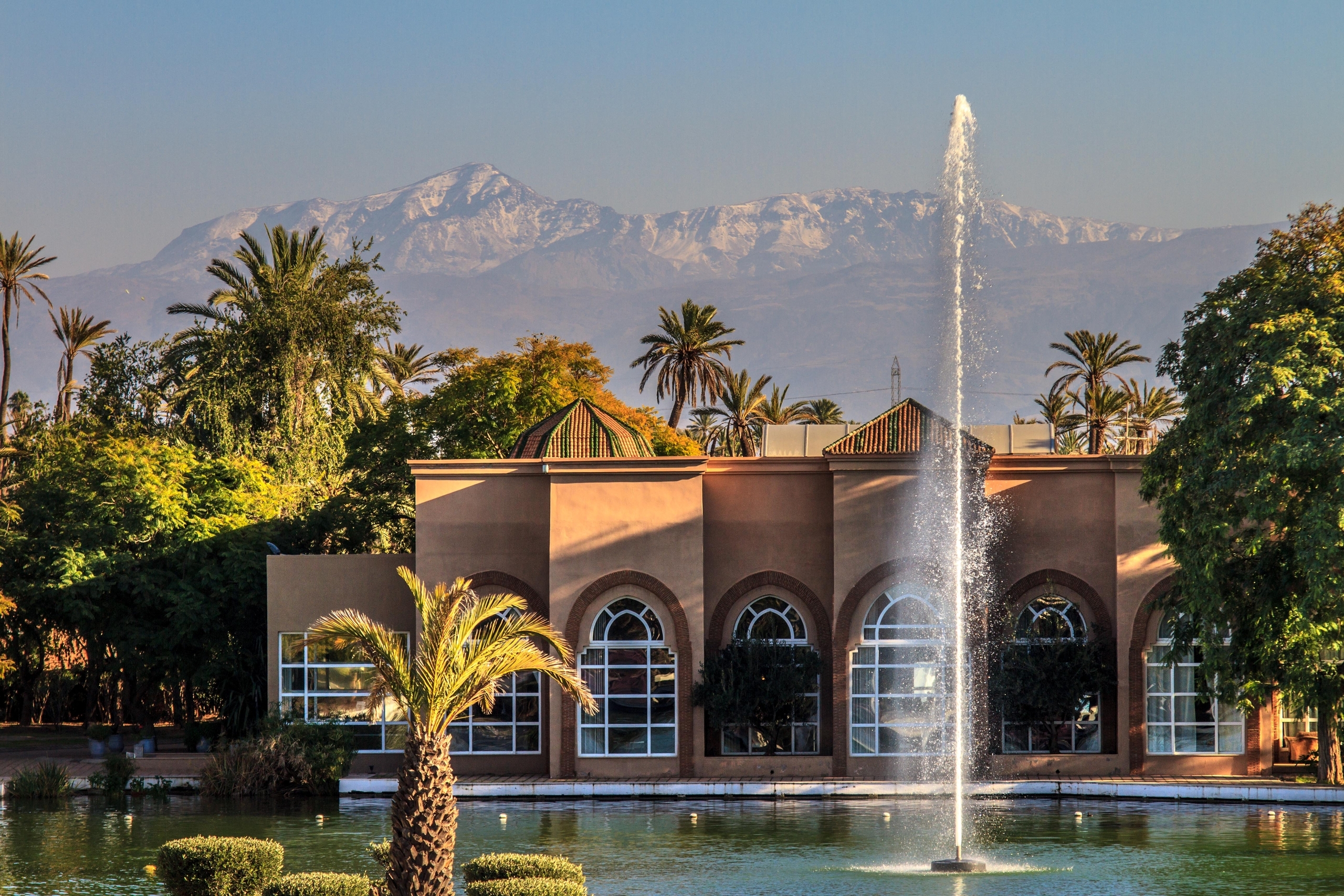 Rabat medina is just 10 minutes on foot from the Andalusian Gardens of the Kasbah. Wander freely among its intricate network of streets until you reach the main shopping area: the souk. It's definitely the perfect place to go shopping by haggling for typical souvenirs such as hijabs, slippers, rugs and lamps.
Continue your journey to discover more of the city's most famous monuments, including Hassan Tower, a minaret reminiscent of La Giralda in Seville (the architect was the same) that is part of the ruins of an ancient mosque, and the Mausoleum of King Mohammed V.
Marrakesh, the most popular and frequently visited city
Sheltered by the Atlas Mountains and far further south than the other imperial cities, no visit to Morocco would be complete without a stop in Marrakesh.
You'll need at least two or three days to a get a real sense of the city, the cultural heart of Morocco, and have enough time to relax in one of its many baths or hammams.
Taking the medina as a starting point, because most visitors stay in a riad, you could go for a wander along its narrow streets and discover unique buildings along the way, such as Madrasa Ben Youssef, the biggest madrasa in Morocco.  Head towards the lively souk area where you can find almost anything you might need – but make sure you've honed your haggling skills!
Soon you'll get to Jamaa El Fna Square, one of the busiest places in the city both during the day and at night. Whether it's morning, noon or night, we recommend climbing up to the rooftop of one of its surrounding cafés and restaurants to enjoy some Moroccan tea and the wonderful views. In the distance, the minaret of Kutubiyya Mosque, built in the Hispano-Muslim style, dominates the city's skyline.
After visiting the medina, it's worth exploring a bit further afield to discover other unmissable sights of Marrakesh, such as the palaces of El Badi and Bahia, or outdoor spaces: the Palmeraie, the Menara Gardens, and the exotic Majorelle Gardens, which belonged to Yves Saint Laurent and is one of the most evocative spots in the city.
Whether you come for a long or short stay, you'll leave Marrakesh making plans to return.
Fez: medieval, religious and traditional
There's plenty to see and do in Fez. It's best to stay for at least one or two days to enjoy everything this medieval city has to offer, especially Fes El Bali medina, a UNESCO World Heritage Site.
Pass through the famous Blue Gate, or Bab Boujeloud, and you'll find yourself in the medina.  From here on it's all about strolling around and enjoying each and every new discovery: the souks, ancient fountains with colourful tiles and picturesque squares lined with cafés. You'll also come across several important buildings such as the madrasas (Koranic schools) of Bou Inania and Al Attarine, the Nejjarine School of Wood Arts and Crafts, and the Mausoleum or Zawiya of Moulay Idriss II. Each building will give you the chance to admire the minute attention to detail that is so typical to Islamic-style architecture and decoration.
But if Fez is famous for one thing above all, it's its four traditional tanneries; Chouwara is the largest of the four. Tanneries are a unique sight and, despite the pungent smell, it's well worth visiting at least one to discover the traditional work method first hand: watch tanners submerging leather into dozens of pits filled with different colours of dye.
If you'd like to enjoy a view of the entire city and get a sense of Fes El Bali's size, we recommend climbing to the rooftop of a café or restaurant for a tasty dinner of food typical to Fez (internal link) as the sun sets behind the roofs and minarets.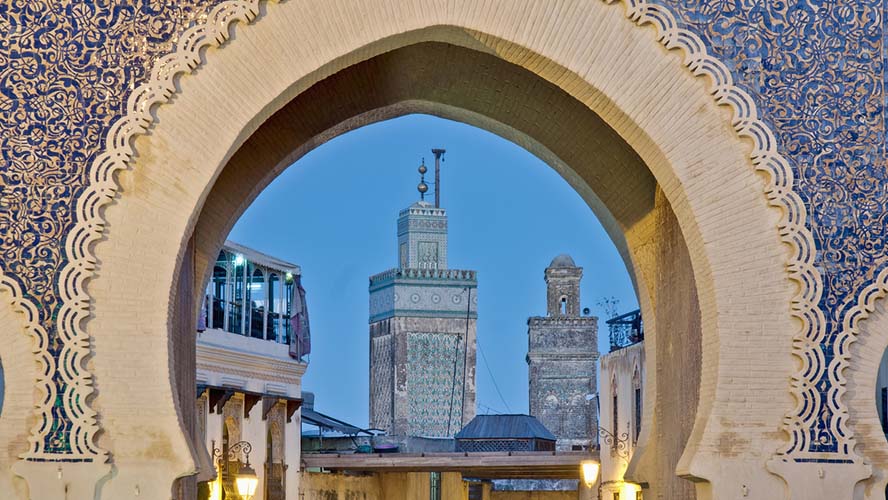 Fez
Meknes: Morocco's undiscovered city
Meknes, the least tourist-oriented imperial city in Morocco, is just 65 km from Fez. It's the most peaceful and authentic of the four imperial cities and was formerly the nation's capital in the 17th century. Meknes is definitely the city with the greatest essence of Morocco.
A UNESCO World Heritage Site, the city invites you to wander the placid, pastel and ochre-coloured streets of its medina. Exploring the souks in search of a bargain is a real treat; prices in Meknes are lower than in other cities and you won't need to haggle as hard as you do in other, more touristy, places. After the souk, you could walk up to El Hedim Square, the main meeting place, to admire majestic Bab El Mansour Gate. It's also worth taking your time to spot every architectural detail of two of the city's most important buildings: Bou Inania madrasa and the Mausoleum of Mouley Ismail. Surprising Meknes puts the finishing touch to a wonderful tour of Morocco's imperial cities.
Free cancellation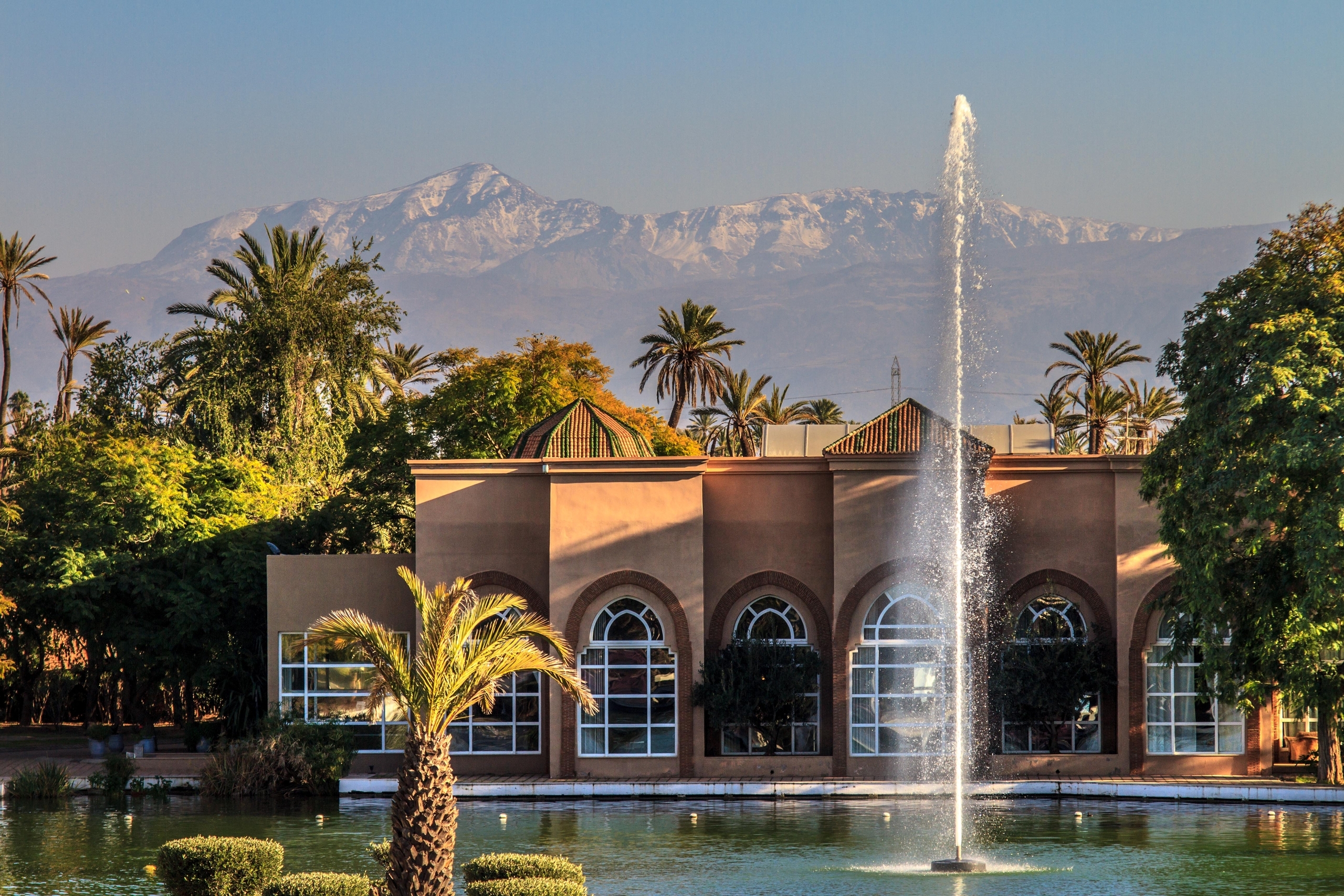 Related
plans