Traditional Moroccan food:
a heady blend of flavours
Traditional Moroccan food is delicious and every bit as good as the cuisines of other Mediterranean countries, both in Africa and Europe. In fact, if you take a close look at the main Moroccan dishes, it's easy to find great similarities with many traditional Spanish recipes.
The main difference, apart from the mandatory absence of pork derivatives, is the use of spices and a range of ingredients used to add flavour by Moroccan cooks.
Below are some of the most classic Moroccan dishes, although there are many more that are worth discovering. And hopefully, if you have any luck, you will be able to try some at a hospitable Moroccan home.
Tagines: the famous Moroccan stew
Moroccan tagines consist of vegetables simmered slowly together with meat (chicken, lamb or beef) or fish over a low heat in an earthenware pot with an elongated cone-shaped lid.
Tagine, which is also eaten in other Maghreb countries, without a doubt encapsulates the essence of traditional Moroccan food.
Free cancellation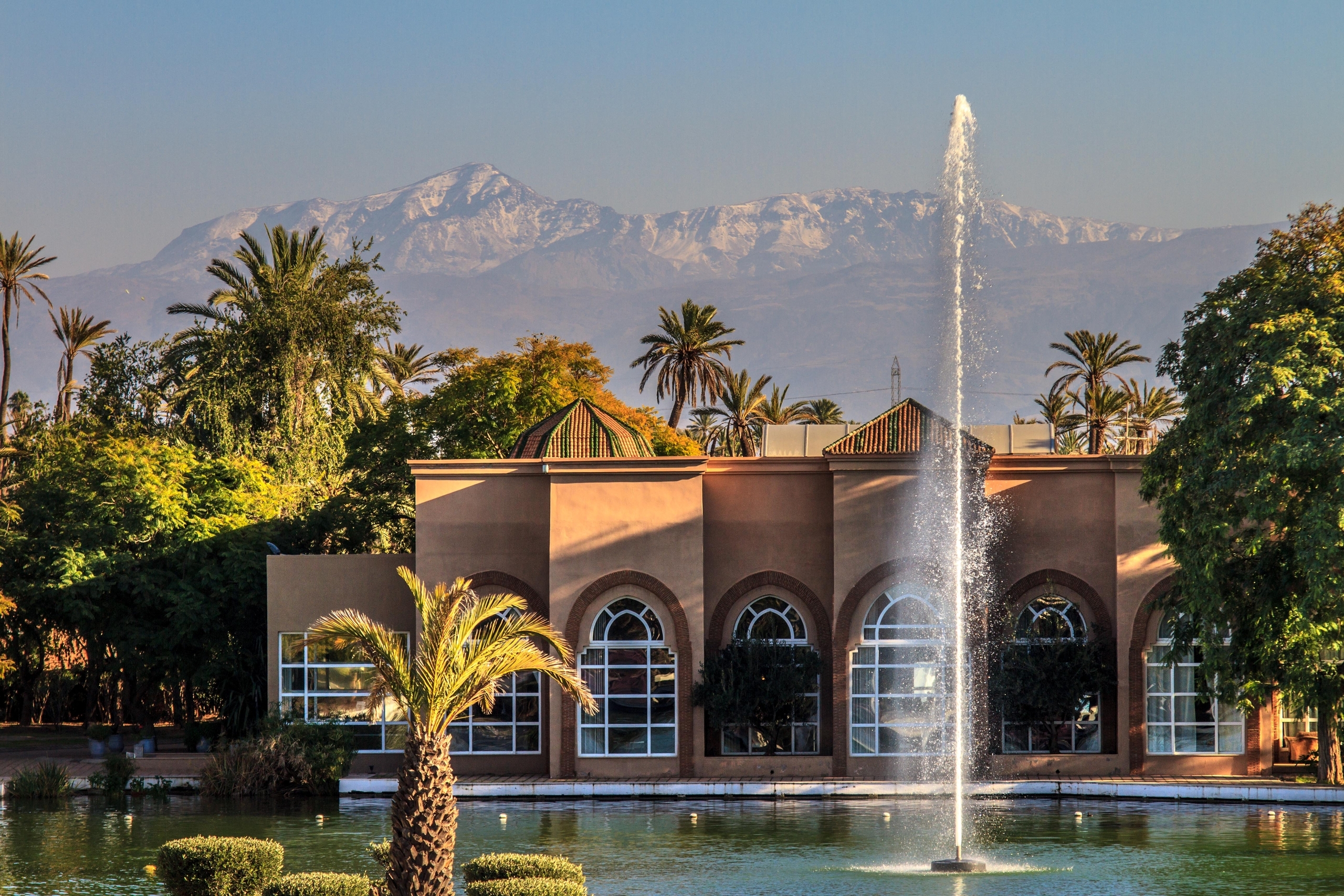 The pot in which it is cooked is a real culinary innovation, since it requires very little heat, prevents steam from escaping (as well as the flavour from the food itself) and, moreover, once taken off the heat, it keeps the food warm for a long time.
Khubz bread
The main characteristic of Moroccan bread (or khubz bread) is that it is flat and cooked on the inner walls of the oven. This result is a much flatter bread than the 'European style' that is truly delicious.
Khubz bread goes well with all types of food, but it is so delicious that many eat this traditional Moroccan staple without any accompaniments, as if it were a sweet bun.
The ever-present couscous
If tagine is key to familiarising yourself with traditional Moroccan food, couscous is no less so. Like tagine, it consists of a stew made from meat and vegetables, eaten, in this case, with durum wheat semolina and cooked with a generous helping of chickpeas.
As important as the dish itself is the cooking broth, which is then poured over the couscous at the table. The broth can also be used to make harira, the quintessential soup of Moroccan cuisine.
Harira, the classic Moroccan soup
In essence, harira is a soup made from a broth of cooked vegetables, various meats and legumes. To transform it into one of the most popular dishes of traditional Moroccan food it is mixed with tomatoes and aromatic herbs, such as mint and coriander. Harissa, a not-so-secret special ingredient that we will talk more about below, is also added.
Due to its high nutritional content, harira is considered the perfect dish to break fasting after Ramadan. Although restaurants in Morocco serve it all year round.
Méchoui or meshwi
The name méchoui comes from the Arabic for grilling or roasting, since the dish consists of a whole lamb spit roasted slowly over a barbecue. It is commonly served at family celebrations across the whole Maghreb region.
The international chickpea hummus
Hummus needs no introduction, since not only has it become one of the most representative dishes of traditional Moroccan food but also Mediterranean and international cuisine.
This cold purée made from mashed chickpeas blended with olive oil, lemon juice and tahini varies according to the region of the country in which it is made. The version that sees chickpeas swapped with grilled aubergine, known as baba ghanoush, is the most delicious.
Maakouda: a street food staple
Maakouda is one of the most popular dishes of traditional Moroccan food. It is similar to a Spanish potato tortilla, sharing the same ingredients and, to some degree, the same cooking method.
The difference is that Moroccan 'tortillas' are smaller in size and usually eaten in khubz bread sandwiches together with sliced tomatoes, onions and olives. They are sold at many street stalls.
Moroccan pastilla: sweet, salty and aromatic
One of the most surprising traditional Moroccan recipes is without a doubt pastilla (or bastilla). It consists of a puff pastry or filo pastry pie usually filled with shredded poultry meat (the one made from pigeon is a true delicacy), raisins, walnuts, pistachios and other dried fruit and nuts.
Once out of the oven, it is then dusted with icing sugar and cinnamon. Unusually, despite how filling it is, pastilla is served as a starter. No less surprising are the flavour combinations (sweet and savoury) and aromas of the dish.
Bissara: an alternative to hummus
Like hummus, bissara is a purée that is also eaten cold. But, unlike hummus, it is made from dried broad beans and split peas, which, after having been cooked and mashed, are mixed with olive oil, sweet and spicy paprika, cumin and salt.
Kefta: true zero-waste cooking
Kefta are one of the best examples of how food is not wasted in Morocco. It consists of minced meat (usually left over from other dishes), which is mixed with paprika, ginger, garlic, parsley, coriander, onion and more.
The mixture is then formed into long kebab shapes, which are then threaded onto wooden skewers and chargrilled, in the same way as popular Spanish pinchos morunos.
Moroccan sweet treats
Pastries and desserts are a very important part of traditional Moroccan food. In fact, they are one of the things you will find the most at markets and souks in the country.
The most popular sweet treats, very similar to those eaten in the rest of the Arab world, are made from filo pastry, dates, pistachios, almonds and other nuts, and doused in lots of honey.
The world of Moroccan spices
As we have already mentioned, seasoning is key to traditional Moroccan food. In fact, it is what sets the country's cuisine apart, much like the food of the rest of the Maghreb region.
Some of the key spices and flavourings include the following:
Ras el hanout: the cornerstone of a large part of traditional Moroccan food, it consists of a blend of up to 30 spices, including cumin, cardamom, paprika, nutmeg and black pepper.
Cumin: a significant proportion of traditional Moroccan food boasts the characteristic flavour of this spice. It is also used to aid digestion (and reduce flatulence).
Coriander: although parsley is very common in Moroccan recipes, use of coriander is more widespread.
Harissa: a concentrated paste made from roasted and smoked red peppers, garlic, caraway seeds and salt. It is used to season harira and, in general, dishes with hearty flavours.
Sesame seeds: for many the use of sesame seeds may seem of little importance, but the way they are cooked in Morocco – toasted on a wood-fired grill – provides dishes with a very distinctive flavour.
Orange blossom water: by distilling orange blossoms you are left with this essence that is used to flavour the most irresistible Moroccan desserts and pastries.
Preserved lemons: their flavour is key to most of the classic stews of traditional Moroccan food.
Free cancellation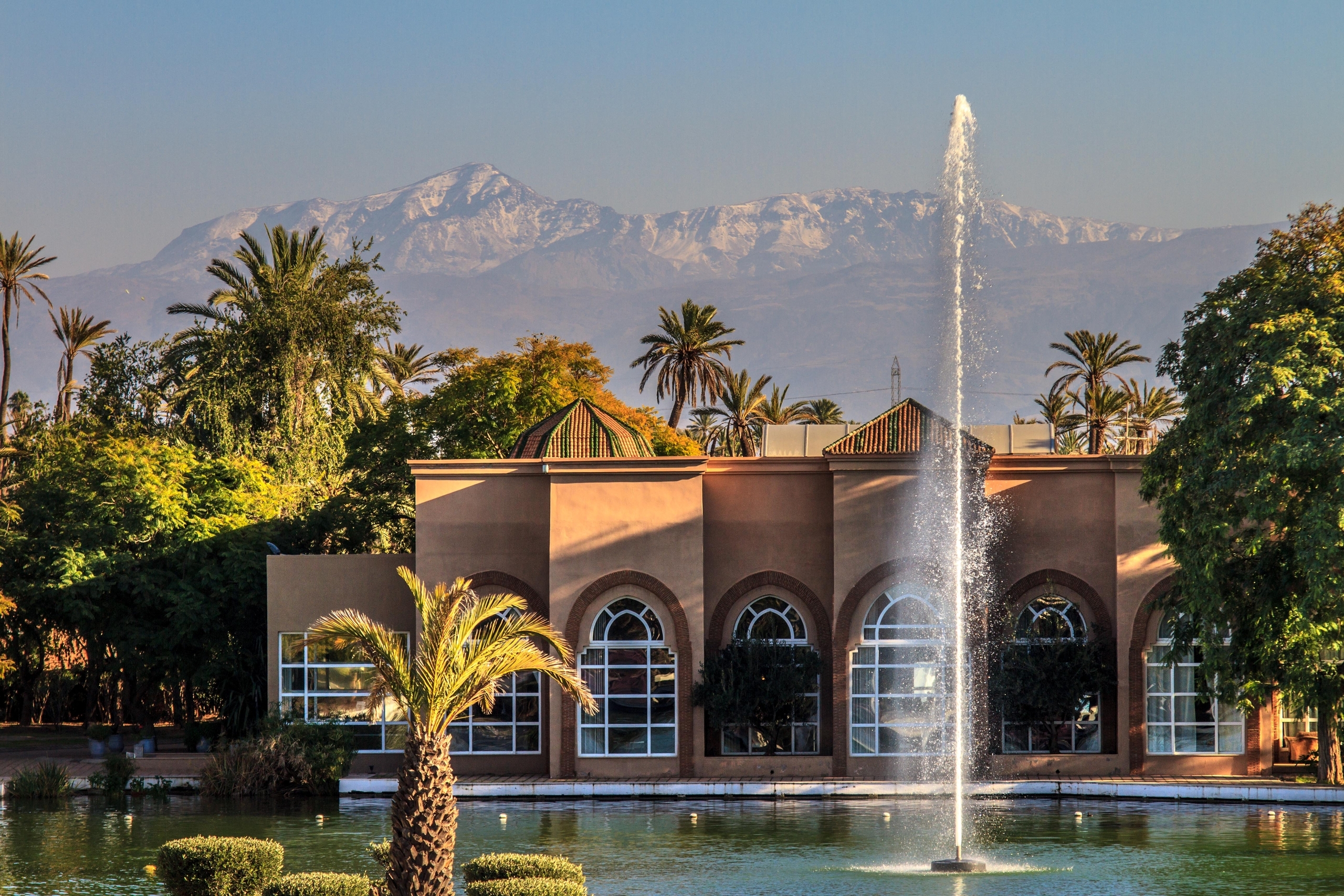 Related
plans