Azkuna Zentroa, Bilbao's amazing cultural driving force
Situated in the heart of the Basque city, Azkuna Zentroa is a leading multipurpose cultural space for the people of Bilbao. The building—a former grain warehouse—underwent an incredible transformation and is an example of how to find a new outlet for magnificent buildings that no longer fulfil the function for which they were designed. Thus, this former industrial building today houses a sports centre, eight cinemas, a media library and a lovely sun terrace with exceptional views of the city centre.
From a grain warehouse to a cultural and leisure centre
The current Azkuna Zentroa (its name in Basque; Centro Azkuna is its name in Spanish) occupies the old building designed by Ricardo Bastida between 1905 and 1909. The Basque architect, who also designed the Banco de Bilbao on Calle de Alcalá in Madrid, took an important step towards the transformation of the Basque city with his plans for the old grain warehouse. His work in fact forms part of a significant moment in Bilbao's history, as it coincides with the town's expansion. Similarly, his decision to use reinforced concrete in a civil work represented firm intent to bring innovation to the city.
Nevertheless, after enjoying a period of operation in the Bilbao district of Recalde, Bastida's beautiful building was to be consigned to oblivion in the 1960s.
Its rebirth at the hands of Philippe Starck
Buildings that lose their functionality are often left to their own demise or, at the very least, destined for a complicated future. In this case, however, the City Council of Bilbao opted to restore the building, commissioning the innovative French industrial designer Philippe Starck. The talented creator is a tremendously multifaceted figure, able to grant a hotel or a cultural institution with a new lease of life and to develop screenplays for films. In short, he is the closest thing in contemporary society to an artist from the Renaissance, as he is accustomed to addressing creation from different angles.
Between 2001 and 2010, the French designer applied his magical touch to this old and striking building that exudes an industrial aesthetic based on reinforced concrete and exposed brickwork. Together with 120 craftspeople, Philippe Starck revived and humanised a construction that had been in hibernation for approximately four decades. The 43 columns, all of them unique in their own right, are an excellent example of the building's rebirth.
Said columns, some of which were built with traditional materials (such as brick or marble) while others were built with more modern solutions (such as cement or steel), are the finest example of Starck's way of understanding this architectonic element. "Behind columns people hide, they fall in love, they kiss… Behind columns people spy, they kill, a date begins…".
With this updated and powerful plasticity, the Centro Cultural Alhóndiga Bilbao was inaugurated on 18 May 2010. However, in March 2015 it was renamed the Azkuna Zentroa in honour of the person who is considered the ideologue of the new Bilbao. Indeed, Iñaki Azkuna was very clear on what the cultural institution would represent for the capital of Biscay: "It will be the meeting point for culture in Bilbao and a catalyst for coexistence in the city".
Azkuna Zentroa's new lease of life
At present, Azkuna Zentroa acts as a multipurpose space that is committed to local and international aspects of culture. Its programme includes exhibitions, dance performances, theatre works and film, among others.
Among its spaces the Mediateka BBK is especially notable, a repository of more than 70,000 titles—books, magazines, films and even videogames—which are based on three areas: scientific outreach, the promotion of reading and writing, and technological innovation. What's more, its pleasing appearance retains the essence of the building's original industrial style, making for a refuge that is perfect for writing or enjoying a good book.
This industrial charm is also preserved in the Physical Activity Centre of Azkuna Zentroa. The centre managed the seemingly impossible with the inclusion of a gym and a swimming pool in a building that dates back to the beginnings of the twentieth century. However, without a doubt, one of the jewels of this restored building is its terrace, equipped with a sun deck, where visitors can appreciate fantastic views of the city's urban landscape.
That said, Azkuna Zentroa has even more to offer, as it also houses Cines Golem, in which commercial, independent and art-house films are projected, and eating establishments such as the elegant Yandiola, the tapas bar The Boar and the cosmopolitan Hola Bar.
As you can see, there are plenty of reasons to fall for this beautiful and original cultural centre situated in the heart of the capital of Biscay.
Information of interest
Opening hours, how to arrive and guided tours
How to arrive

By bus:

The lines with the closest stops to Azkuna Zentroa are the 18 and the 76.
Lines 26, 27, 38, 72 and 77 also stop nearby.

By metro:

Alight at Indautxu station and take the Urquijo exit.
Alight at Moyua station and take the Elcano exit.
Azkuna Zentroa opening hours:

From Monday to Thursday: from 7:00 AM to 11:00 PM.
Friday: from 7:00 AM to midnight.
Saturdays: from 8:30 AM to midnight.
Sundays and public holidays: from 8:30 AM to 11:00 PM.
Guided tours:

For groups:

Azkuna Zentroa organises group tours each day of the week, from 10:00 AM to 7:00 PM. The price is 50 euros.

Tours for individuals:

Tours in Spanish take place on Mondays and Tuesdays at 7:00 PM.
Tours in Basque take place on Thursdays at 7:00 PM.
Tours for individuals are free and last approximately 45 minutes. They take place as long as there is a minimum of five people interested.
Related
plans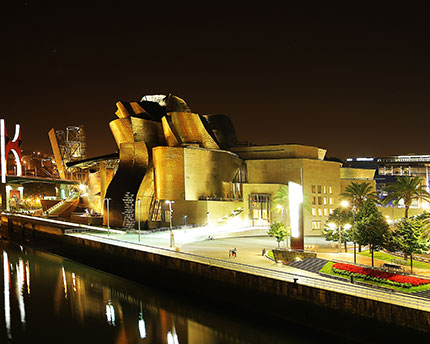 Places of Interest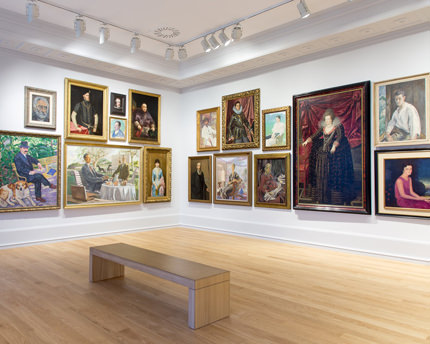 Museums and Art