Festivals in Cádiz:
music sets the beat to the summer season
Cádiz becomes one of Spain's main tourist attractions during the hottest months of the year. It's not hard to imagine why this is: spectacular, kilometres-long sandy beaches, such as the Zahara de los Atunes beach; idyllic mountain landscapes, such as those offered by the Sierra de Grazalema Natural Park; a delicious, largely sea-based cuisine; and a cultural heritage dating back to the Phoenician era.
If these weren't reason enough for you to squeeze every last drop out of Cádiz this summer, its various music festivals will take up every remaining minute of your schedule. There is a wide variety of festivals for all tastes, meaning your summer is sure to be an unforgettable one.
Festival Cabo de Plata in Barbate
This festival is renowned for being held in a different point in the Cádiz province every year. This makes it a fantastic opportunity to travel to various destinations, guided by a love for music. For anyone looking to spend the holiday of their dreams in Cádiz, Barbate should be on their list of must-visit spots. This town lies at the mouth of the river bearing the same name, with its coastline stretching from the town beyond the famous Trafalgar lighthouse. This town, which was traditionally sustained by the fishing trade, lies alongside the La Breña y Marismas del Barbate Natural Park. It also boasts several beaches, such as the Caños de Meca beach and the Hierbabuena beach, which are proof that you don't need to go all the way to the Caribbean for a slice of paradise.
If you're here in July, check the dates to see if they coincide with the Festival Cabo de Plata, which has been circled on the calendar of local music lovers since its first edition in 2016. One of its main attractions is the natural setting in which it is held. The concerts are held on Barbate's main beaches, such as the aforementioned Playa de la Hierbabuena. The festival promotes the idea of being at one with nature and respecting your surrounding landscapes.
Fostering a magical space in which attendees can disconnect from everything, this festival entails three days of music. The performances are usually given by Spanish artists, with hybrid and fusion styles such as reggae, hip-hop, rock and flamenco-pop. Multiple stages are erected with different concerts taking place simultaneously, meaning all that's left is for you to choose which one you want to go to. Sports activities are also held, while special camping areas are also set up. This is the perfect summer plan, allowing you to spend quality time with your friends while meeting new people with the same taste in music. In previous editions, famous performers such as Rozalén, O'Funk'illo, Fuel Fandango and the Cuban band Orishas have taken to the stage.
Festival de Jazz de Cádiz [Cádiz Jazz Festival]
Perhaps you're looking for something slightly more romantic where you could take your partner? If this is the case, and you prefer something a tad more relaxing—but your heart rate jumps when you hear an improvised trumpet solo—be sure to attend the Jazz Festival, which is held in the city of Cádiz in July. The 'Silver Cup', as Cádiz is commonly known, is a must-visit if you're looking to spend your next holidays in the Cádiz province. After crossing off everything on your tourist checklist—including visiting the Cathedral, climbing to the top of the Torre Tavira, sampling the exquisite prawn fritters and getting lost in the La Viña neighbourhood—why not top off your day by attending a magnificent jazz concert?
This shall be the twelfth edition of the Cádiz Jazz Festival, which sets out to bring this genre (not only the music, but the lifestyle) to the wider public. In order to do this, the first editions of the festival were held in a truly unique setting: the Candelaria bastion. Constructed in 1672 and jutting out into the sea, this building was restored to be used as a cultural centre. Famous artists such as Noa Lur, Carlos Sarduy and Carmelo Muriel have graced this privileged stage with their presence.
The latest edition of this festival was held in an equally beautiful setting: the Santa Catalina castle, a sixteenth-century fortification that has been declared an Asset of Cultural Interest, which stands close to La Caleta beach. Besides the concerts held in these iconic spots, this festival includes other activities such as discussions and forums, swing music in the streets and improvised jam sessions. Craft markets, vinyl markets and food trucks complete the experience.
Other unmissable festivals in Cádiz
There are many festivals in Cádiz in which you are sure to have a fantastic time. One such example is the Encuentro Internacional de Guitarra Paco de Lucía; an essential flamenco event which has been organised by the Algeciras Town Hall since 2014. This guitar festival couldn't be held anywhere else, as this is the city in which Paco de Lucía—considered to be a key influence in the history of flamenco and music in general—was born and raised.
The Festival No Sin Música [Not Without Music Festival] boasts a line-up comprising the finest Spanish indie and rock acts, held in another exclusive location: Cádiz Pier. It is normally held in August. Since its first edition in 2012, this festival has gradually bolstered its line-up and increased its number of days. It is currently one of the most popular festivals for young music lovers. Artists such as M Clan, Vetusta Morla and Loquillo have previously performed in this festival. Music resounds forcefully around Cádiz's historic centre, so get ready to sing and dance at this highly recommended event.
Later in the year, we recommend attending the Festival de Música Española de Cádiz. This Spanish music festival serves to celebrate the importance of musical creation, acting as a showcase for young up-and-coming composers and performers. This popular festival is held in November to honour the birthday of Cádiz-born composer Manuel de Falla, in various locations around Cádiz. This is one of the many festivals in which you can soak up the most enjoyable Cádiz atmosphere. There's bound to be one for you, so turn the volume up!
Related
plans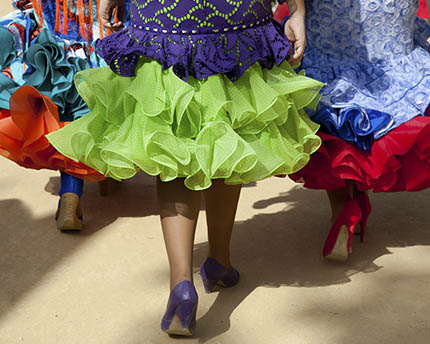 Leisure and Entertainment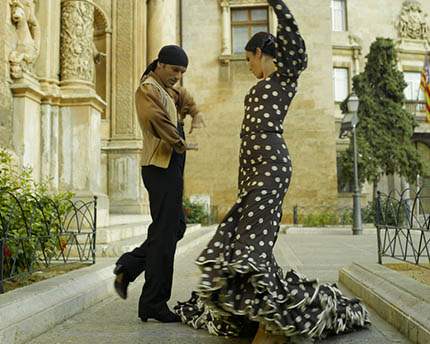 Leisure and Entertainment