What to see in Jerez de la Frontera:
wineries, flamenco and lots of artistic flair
It's difficult to summarise what to see in Jerez de la Frontera in just a few lines. This city is larger and more populated than Cádiz, boasting a history and heritage that are by no means less interesting than those of the provincial capital.
Well known for being the capital of sherry, Jerez de la Frontera is also one of the meccas of flamenco, widely considered to be the cradle of this art form. It's no wonder that it was the birthplace of stars such as Lola Flores, La Paquera, Antonio Chacón and Manuel Torre.
Jerez is also a mythical place for horse lovers (the Jerez Horse Fair is held in May) and motorbikes, with the Jerez Circuit holding one of the most exciting races of the World MotoGP Championship.
What to do in Jerez de la Frontera
There are lots of things to see and do in Jerez de la Frontera. In fact, this city offers a busy schedule of cultural, sporting, culinary and leisure activities throughout the year. Here are a few ideas:
Ciudad de los Niños [Children's City]: This is the province's largest leisure park, with attractions such as trampolines, zip-lines, bouncy 'hills' and go karts. The Ciudad also schedules children's workshops, camping events and a wide range of parties.
Jerez MotoGP circuit: Besides the World MotoGP Championship, this venue holds various annual racing competitions and also serves as a test circuit. This is found on the outskirts of Jerez, alongside the road from Arcos de la Frontera.
Cómo bailan los caballos andaluces ['How the Andalusian horses dance']: You can enjoy this show at the Royal Andalusian School of Equestrian Art. This is one of the most popular events in Jerez, with performances held various days a week.
Jerez Zoo and Botanical Gardens: This is one of the most educational visits in the city, particularly for children. This venue is home to a huge range of natural species, with over 200 animals and 150 different types of plants from all over the world.
The tabancos: The Spanish word tabanco is given to the typical taverns that, up until a few decades ago, used to sell bulk loads of sherry. Nowadays, visitors are still able to buy wine per glass and per bottle, as well as other drinks. These drinks are almost always served with tapas, and occasionally a spontaneous flamenco song performance.
Jerez's wineries
One thing that you really need to see in Jerez de la Frontera is its wineries. There are many different types of bodegas, ranging from small family businesses to huge international emporiums. Here are some of the most recommended ones:
Tío Pepe-González Byas: Not only is this the largest winery in Jerez, but it is also the most famous and most visited. Tío Pepe is also a beacon of culture for this city.
Lustau: This is one of the oldest wineries in the city, producing a range of sherries that are renowned for their unique flavours and special varieties. Part of the bodega is connected to the ancient city wall.
Sandeman: This international brand, which also produces port, has several wines that are highly regarded around the world. In fact, this is one of the main exporters in Jerez.
Fundador Pedro Domecq-Harveys: These bodegas are considered to be the oldest in Jerez. In fact, their doors were first opened in the year 1730. The most impressive building is the El Castillo bodega.
Real Tesoro y Valdespino: Alongside wine, this company also puts on equestrian shows with its own herd of horses.
El Maestro Sierra: With a clear commitment to artisan production, this company's various sherries have been recognised with multiple international awards.
Other things to see in Jerez de la Frontera
There are many monuments to see in Jerez de la Frontera: a city brimming with intriguing churches and palaces. The highlights include:
Alcázar: Constructed in the twelfth century, this is one of the few examples of Almohad architecture that remain standing on the Iberian Peninsula. Of the original alcázar, only two doors, the mosque, the baths, the octagonal tower and the Patio de Doña Blanca pavilion remain.
Cathedral: Located very close to the Alcázar, the cathedral was finalised in the late seventeenth century. Its historic main portico and standalone bell tower are particularly striking.
Iglesia de San Miguel: The first bricks of this spectacular temple were laid in the late fifteenth century, although construction didn't finish until several centuries later. This explains this church's intriguing architectonic compendium.
Plaza del Arenal: This is the main meeting point in the city of Jerez de la Frontera, and one of the city's largest open spaces. This square is home to the former Corn Exchange (now the Jerez City Hall Town Planning Office) and the Courthouse. In the middle of the square, you will find a statue of Miguel Primo de Rivera on horseback, which was made by Mariano Benlliure.
Former Casa del Cabildo: Built in a magnificent sixteenth-century Renaissance style, this was the previous town hall of Jerez de la Frontera. Its highlight is the main façade, located in the Plaza de la Asunción, which is undoubtedly one of the most spectacular façades that you will see in Jerez de la Frontera.
Good restaurants in Jerez
Jerez cuisine is closely connected to the local wine. Here are some of the finest restaurants in Jerez de la Frontera:
Lú Cocina y Alma (Zaragoza, 2): Awarded a star by the renowned Michelin Guide, JuanLu Fernández offers French-Andalusian cuisine in his restaurant, bursting with surprises and different flavours.
Mantúa (Plaza Aladro, 7): Led by chef Israel Ramos, this restaurant is widely regarded as one of the finest establishments in the province of Cádiz; as such, this is a true must-visit during your day in Jerez de la Frontera.
Universo Santi-Finca El Altillo (Avenida de Andalusia, 20): This restaurant pays homage to the disappeared cook Santi Santamaría and serves a clear social purpose. Above all else, this is a fantastic hospitality school for people with disabilities.
La Carboná (Francisco de Paula, 2): Housed within a former winery, this restaurant is famed for introducing sherry to its various dishes—whether pairing the dish with a glass of sherry, or using it in the recipe itself.
Information of interest
How to arrive
By car: Jerez de la Frontera is a little more than 35 kilometres away from Cádiz. By taking the CA-35 road and then the A-4 or the AP-4, you can get there in just over half an hour.
By train: The Cádiz-Airport commuter line connects both cities. The journey lasts approximately 45 minutes, with several departures each day.
By bus: The M-050, M-052, M-902 and M-903 routes will take you from Cádiz to Jerez, departing from the transport interchange.
Related
plans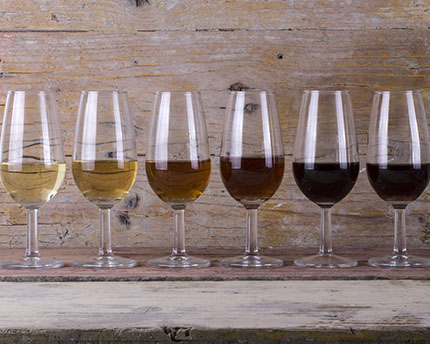 Food and Drinks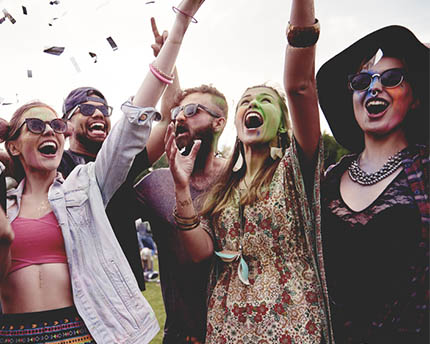 Leisure and Entertainment