Sherry:
one of the world's most unique wonders
Sherry is unique. And we're not uttering platitudes here. The fact is that it shares similarities with no other wine in the world, neither in the way it is made, nor, above all, in terms of its incredible notes and aromas. This explains the hectolitres of sherry that are exported all over the world each year, above all to English-speaking countries.
Behind sherry is age-old tradition, as well as a way of understanding winemaking that is closely linked to the history of the cities forming the Marco de Jerez (the Spanish word for sherry is Jerez) or Sherry Triangle: Jerez de la Frontera, El Puerto de Santa María and Sanlúcar de Barrameda.
Sherry is also often used in Cádiz's gastronomy, not only to accompany dishes, but as an ingredient in many recipes for Cádiz's traditional cuisine.
Tío Pepe wineries
Among all the wineries producing sherry, the most noteworthy is Tío Pepe, owned by the González Byass group. Its logo—a bottle wearing a typical Andalusian hat accompanied by a Spanish guitar—is one of the most famous advertising symbols in the country, owing in particular to a huge advertising hoarding on the roof of one of the buildings on Madrid's Puerta del Sol, which has been there for decades.
Every year, the Tío Pepe wineries attract thousands of visitors, who enjoy tours of the facilities to learn about sherry's distinctive production process. In turn, they also get to admire Tío Pepe's magnificent ageing cellars, followed by the option of tasting some of the different varieties of sherry that the company makes.
The origins of the González Byass group can be traced back to the year 1834 when it started out as a small family business. The current Tío Pepe wineries were built in 1966 with a capacity for 28,000 oak casks (with a volume of 500 litres).
Other wineries in Jerez
Across the length and breadth of the area are many other important bodegas, and not just in Jerez de la Frontera. These are some of the main ones:
Fundador Pedro Domecq-Harveys: Considered the oldest winery within the Sherry Triangle, it was founded in 1730. During construction of the historic winery (El Castillo, or the Castle, as it is known), part of the city's defensive system was incorporated into it, including one of the medieval towers.
William & Humbert: Due to an extension that spans 18,000 square metres, it is regarded as the largest winery in Europe. Its most famous label in its range is Canasta.
Osborne: Situated in El Puerto de Santa María, its proximity to the sea gives its wine a distinctive character. Its star products include O.R.S. (Very Old Rare Sherry), which is aged for over 40 years.
Bodegas Barbadillo: The symbol of Sanlúcar de Barrameda, this winery is situated in the upper part of the town, next to the castle. Most of its production centres around manzanilla, but its white table wine is also particularly noteworthy.
La Gitana: Sanlúcar's other great manzanilla winery is strongly associated with festivities in the whole of Andalusia, where La Gitana manzanilla is drunk straight and chilled, or mixed with soda as a refreshing rebujito.
Marqués del Real Tesoro y Valdespino: Aside from sherry, this winery has made a strong commitment to art collection. Its many acquisitions include lithographs and etchings by Picasso, Dalí and Miró, which you can see as part of its tours.
Lustau: Out of them all, sherry from Lustau stands out for its quality and innovation, which is why it is one of the wineries offering the widest variety of labels across all the different varieties, which are explained below.
Different types of sherry
There isn't just one type of sherry; in fact, there are many more varieties than you could image. However, all of them share certain characteristics, such as being fortified with added alcohol and the ageing and solera processes.
The solera system consists of transferring the wine between casks depending on how long the blend is to be matured. Each variety of sherry has a different solera system. Many types of sherry are biologically aged under flor; in other words, a layer of flor yeast that forms spontaneously to prevent the wine's oxidisation, imbuing it with very special sensory properties.
These are the many varieties of sherry:
Fino: The most well-known type of sherry, as well as the best-selling in Andalusia and Spain, it is dry and makes a perfect aperitif. It is solera-aged for between four and five years in casks.
Manzanilla: One of the most delicate sherries, it is produced closer to the sea. Its ageing is therefore affected by salinity and, of course, its delicate layer of flor yeast.
Oloroso: Named as such because it is one of the most aromatic wines from the Sherry Triangle (oloroso means 'fragrant' in Spanish). Its golden colour is as appealing as its characteristic nose and its intense flavour.
Amontillado: Similar to fino, but matured for longer. Its most pleasant notes are a hazelnut aroma that comes from being solera-aged in oak casks for around 12 years.
Pedro Ximénez: The sweet wine par excellence of the Sherry Triangle, it is made from the eponymous grapes and is a perfect match for desserts and certain appetisers. Pedro Ximénez reductions are also often used as a finishing touch for many dishes.
A marvellous rarity: palo cortado
Palo cortado is the best example of sherry's unique personality. In fact, it continues to be a mystery as to how, by means of an identical process and with the same vintage, palo cortado occurs in some casks and not in others.
In general terms, it falls somewhere between amontillado, particularly on the nose, and oloroso, in the mouth. Its lovely colour is a mix of chestnut and mahogany, and its flavour has milky and citrus notes. Palo cortado is a perfect match for bold dishes, above all oily fish and meat, but it also holds well with cured cheese and recipes involving sweet sauces.
Its name comes from the casks in which it is aged: casks are taken out of the fino solera and, using chalk, the vertical lines used to mark them are crossed (or cortado) by horizontal lines (or palos), by wine producers to symbolise its transformation into palo cortado.
Related
plans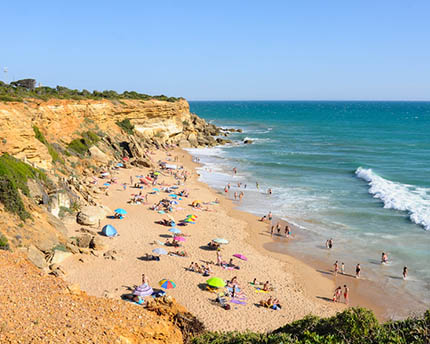 Sea and Beaches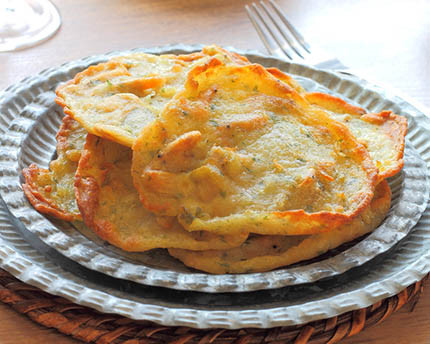 Food and Drinks