What to see in Zahara de los Atunes:
the last Cádiz paradise
This small population hub, recognised as a local autonomous entity in the municipality of Barbate, encompasses the light of southern Spain in its small historic centre, where visitors can find a range of excellent restaurants offering fine cuisine.
While the census lists its population as slightly over 1,000 inhabitants, if you visit the town between June and October—taking a stroll down its streets and visiting its built-up areas—you'll see how this figure should be multiplied by at least ten. This discreet fishermen town, which once revolved around the concept of almadraba (the art of bluefin tuna fishing), is today sustained by and geared towards tourists.
What to see and do in Zahara de los Atunes
The town of Zahara de los Atunes lies between Barbate and the Roman ruins of Baelo Claudia (Tarifa), allowing you to tie them all up in a single visit. If you're planning a day trip, you'll have more than enough time to take a stroll around its historic centre, enjoy its gorgeous beach and have lunch in one of its exquisite restaurants. It has an excellent range of accommodation options, so you can also spend the night there if you wish.
Some of the must-visit attractions in Zahara de los Atunes include the Palace of the Dukes of Medina Sidonia and the fifteenth-century walls. In those days, this huge construction played three very distinct roles. Namely, it was a fortress, a palace and place where tuna was chopped up, salted and prepared. It was also the residence of visiting noblemen and kings, who came to Zahara de los Atunes to see the almadraba fishing nets. In fact, the castle even appears in Cervantes' novel La ilustre fregona, and was declared—along with its walls—an Asset of Cultural Interest in the Monument category.
Beaches in Zahara de los Atunes
While this enclave was once highly sought after by Phoenicians and Romans because of its strategic location, modern-day visitors come to Zahara de los Atunes for its relaxed lifestyle and magnificent beaches. But why are these coves among the most coveted beaches in Cádiz?
The Playa de Zahara de los Atunes stretches from the town centre almost all the way to the Cabo de Gracia. Five kilometres of coastline run parallel to a sea of crystal-clear waters with smatterings of turquoise tones. This 100-metre-wide beach has abundant amounts of fine golden sand and several mobile dunes. Equally remarkable is the clarity of its water, for which it is renowned as a blue flag beach and has been awarded the 'Q for Quality' certification. This beach is very popular with swimmers, as it boasts many services, car park facilities and beachfront bars. It is also highly coveted by lovers of water-based sports, such as windsurfing and diving.
Other nearby beaches that are worth paying a visit to, but which cross into the next town of Tarifa, include:
Playa de Atlanterra
This beach lies at the foot of a hill dotted with luxury chalets. It stretches from the Cabo de la Plata to the Cabo de Gracia. This beach spans no more than one-and-a-half kilometres in length, but it is relatively unspoilt (with few services), surrounded by nature and has glorious crystalline waters. If you're planning on spending the whole day there, you'll need to take your own picnic.
Playa de Agua de Enmedio
This beach is also one-and-a-half kilometres long, but it is even quieter than the Playa de Atlanterra because there are fewer residents on the slope of the Sierra de la Plata. The Playa de Agua de Enmedio isn't blessed with services either, so you'll need to take a parasol and everything else for a day on the beach with you. There is a public car park right next to the beach. In the distance you can make out the Camarinal lighthouse and the Moroccan city of Tangier.
Cala de los Alemanes
This small sandy and rocky beach is the perfect retreat for days with a strong easterly wind. The beach is accessed by heading down a very steep pebbled path. It is also known as the Playa del Búnker, due to the defence structure built on its sands. We strongly recommend taking a dip in the wonderful natural pools that are formed amongst its rocks. The beach has limited car park facilities, so we suggest going early in the morning if you want to leave your car nearby.
Observant visitors will enjoy gazing at the luxury chalets: some are built with truly unique architecture, such as the 'UFO' (it's easy to imagine why it has been given this nickname) and the 'Entrerocas' [Between-rocks] chalet (built between two large rocks).
Camarinal lighthouse
The Camarinal lighthouse is located in the Punta de Gracia, very close to the end of the Playa de Zahara de los Atunes. We recommend going up to the viewpoint at the foot of the lighthouse, where you can enjoy the views of the Playa de Atlanterra on one side and the Cala del Cañuelo on the other. From this spot, you will have a magnificent view of Africa and the passing of migratory birds.
This lighthouse, built upon a sixteenth-century watchtower, is part of an ancient coastal defence system that was erected to protect the land from attacks from Berber pirates, constructed by order of Philip II. The lighthouse was restored and made operational once again in 1990.
Good restaurants in Zahara de los Atunes
This small town arose to satisfy the demands of tourists, meaning there is no shortage of hotel and restaurant options. With regards to eating options, there are several tapas bars, formal restaurants and beachfront bars.
You may be tempted by La Taberna del Campero (María Luisa, 6), which is the little brother of the renowned El Campero de Barbate restaurant. In this tavern, you can sample a range of different tuna-based tapas. We also strongly recommend the El Refugio chiringuito (Cerro Currita, 10), a beachfront restaurant located on the very sands of the Playa de Zahara de los Atunes, which specialises in local cuisine. A further recommendation is the Restaurante Antonio (Carretera Atlanterra, km 1), whose menu includes a variety of different dishes, ranging from traditional stews to grilled fish and Asian specialities.
Information of interest
How to arrive:
By car: If travelling from Barbate, you can reach Zahara de los Atunes by taking the C-2231 road. If arriving from the N-340, you should take the C-2227 road.
By train. The closest Renfe stations are those in San Fernando (48 km), Cádiz (55 km) and Sevilla (147 km).
By bus. The company Transportes Comes (www.tgcomes.es) connects Zahara de los Atunes to various points in the province and the city of Seville.
By plane. Jerez airport is 80 km away, Seville airport is 150 km away and Gibraltar airport is 65 km away.
Related
plans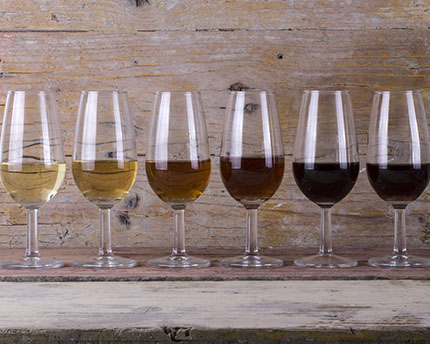 Food and Drinks