Beaches in Cádiz:
where the sun and the sea come together
Cádiz's Costa de la Luz, located in south-west Andalusia, shines with a unique glow. It entails 260 kilometres of coastline, of which more than half belong to a wide variety of beaches: perfect for a getaway to Cádiz. There are busy beaches, such as those in the city of Cádiz, and difficult-to-access unspoilt coves, which are underpinned by a common denominator: they are both bathed in bright sunlight all day long, as strong gusts of wind blow fine sand onto their enormous white sea strands from the other side of the Strait of Gibraltar. Not to mention the beautiful contrast of colours produced by the nearby pine trees, which meet the sea in various places.
Visited all year round by Spanish and foreign (predominantly European) tourists alike, Cádiz's beaches are well protected. This is outlined by the Q for Tourism Quality flag, which has been awarded to many of its beaches by the Spanish Ministry of Tourism. Its beaches and coves also offer several tourist attractions, such as impressive hotels and leisure activities, exquisite cuisine and a wide range of water sports. If that weren't enough, Cádiz also boasts several cultural tourism opportunities that give visitors an insight into the region's centuries-old history: ranging from Baelo Claudia—a Roman archaeological site dating back to the second century BC—to the so-called pre-Columbian sites, where Christopher Columbus, the explorer who discovered the Americas, is alleged to have passed through prior to his voyage to the continent in the fifteenth century.
The best beaches in Cádiz
Playa de Bolonia (Tarifa) and Playa de Zahara de los Atunes
When talking about beaches in Cádiz, the first one to come to mind is often the Playa de Bolonia. Some might think, as is often the case, that this beach's positive reputation derives from the frequency with which it is discussed. However, this couldn't be further from the truth. The Playa de Bolonia beach, located in the municipality of Tarifa, fully warrants its reputation as one of the best beaches on the Cádiz coastline. Considered as one of the southernmost beaches in Southern Europe, its vast 3-kilometre sea strand looks across the Strait of Gibraltar to the Moroccan city of Tangier. With unspoilt natural surroundings, this beach's fine white sands are perfect for a day of sunbathing, interspersed with occasional dips in the Atlantic to cool off. It is also a great spot for watching local surfers slice through its choppy waters. When you feel like a bite to eat or a refreshing drink, we recommend the La Cabaña chiringuito beachfront restaurant or the Las Rejas restaurant.
The beach is also home to the ruins of the ancient Roman city of Baelo Claudia, and a huge sand dune measuring 30 metres high by 500 metres wide.
Surf lovers would probably prefer heading to Valdevaqueros, either to the Playa de los Lances or the Punta Paloma area.
If you're looking for an easy change of scenery, an 11-kilometre-long coastal path, which takes two-and-a-half hours to walk, extends from the dune part of the Playa de Bolonia (known as 'Ancón') to the Playa de Zahara de los Atunes. Having left Tarifa, we now find ourselves in the separate local town of Zahara de los Atunes, which was previously sustained by the fishing industry, as its colourful boats are testament to. Now, however, it largely revolves around tourism. The beach, meanwhile, is over 5 kilometres long and remains unspoilt.
El Palmar (Vejer), La Fontanilla (Conil) and La Barrosa (Chiclana)
The next beach takes us directly to the coastal part of the municipality of Vejer de la Frontera. The Playa del Palmar beach, separated from the town, attracts large swathes of tourists every weekend, who are greeted with a charming cove of golden sands which is lined with beachfront bars, surf schools and local market stalls.
In the neighbouring town, Conil de la Frontera, we recommend exploring its long stretches of unspoilt beaches. Two of these are the Playa de la Fontanilla and Playa de los Bateles, both of which are blue-flag quality beaches. Visitors are able to park their car in nearby parking facilities, and can recharge their batteries later in the day in a selection of exquisite restaurants.
By following the coastline towards Chiclana de la Frontera, you will come across the Playa de la Barrosa: a beautiful family-friendly beach offering all the services you could need for a day of fun on the sand.
Playa de Zahora and Playa del Faro de Trafalgar (Barbate)
The municipality of Barbate is home to these two beaches, which are seamlessly joined together. The Playa de Zahora, the northernmost of the two beaches, is accessed by heading down a series of narrow streets in the village bearing the same name. Once you walk out onto the beach, you will be welcomed by the characteristic choppy waters of this stretch of coastline. These beaches are perfect for water sports, but safety precautions should be taken. Some of its main attractions include a beautiful coral reef lying a few metres from the shore, which is unveiled at low tide, and the fantastic beachfront bars which are typically enjoyed in Cádiz as the sun goes down.
Heading south, you will come across the Trafalgar lighthouse, a white structure dating back to 1860, constructed upon the so-called Tombolo—a natural monument comprising Cape Trafalgar and the narrow isthmus that joins it to solid ground. You should head towards this landmark if you want to reach the Playa del Faro de Trafalgar beach. Its biggest attraction, besides the beauty of its natural surroundings, is the rich history that underpins it. It is in these very waters, during the Anglo-Spanish War at the beginning of the nineteenth century, where the legendary battle of the same name took place. While the lighthouse did not oversee this battle, its neighbouring watchtower, which dates back to the time of Philip II, was witness to the conflict. If you head past Cape Trafalgar, you will find the town of Caños de Meca and its eponymous beach, which is perfect for kayaking and nudism, amongst other activities.
Beaches in the city of Cádiz
Playa de La Caleta
When discussing the various beaches in the city of Cádiz, La Caleta should be discussed separately. This is essentially due to its location on the map, set far away from the three other main beaches. Separated from the continent by a narrow channel, the city of Cádiz holds a special place for this beach in the far north of the 'Silver Cup', as this diminutive peninsula is affectionately known. Flanked on either side by Castillo de San Sebastián castle and Castillo de Santa Catalina castle, this small beach is interspersed with numerous fishing boats. Furthermore, its fine white sands and deep red sunsets have served as inspiration for many local troupes and even famous films, such as Alatriste. This is an absolute must for any visitor to Cádiz.
Playa de Santa María del Mar, Playa de la Victoria and Playa de Cortadura
The three other main beaches of the city of Cádiz—Playa de Santa María del Mar, Playa de la Victoria and Playa de Cortadura—stretch towards the south along the Atlantic side, each being a natural extension of the preceding one. The small Playa de Santa María del Mar—also known as 'Playita de las Mujeres'—lies between two breakwaters, conceived to protect it from erosion. This beach is popular amongst surfers due to its fantastic waves.
Meanwhile, the Playa de la Victoria and Playa de Cortadura beaches are much longer, each comprising various kilometres of sand. Owing to the excellent quality of its waters and sands, these beaches have been certified with the Q for Tourism Quality flag. They are also lined with various beachfront chiringuitos and bars interspersed along the promenade. One of the main attractions of the Playa de Cortadura beach is its line of sand dunes, with three stretches flanked by interesting raised wooden walkways.
Related
plans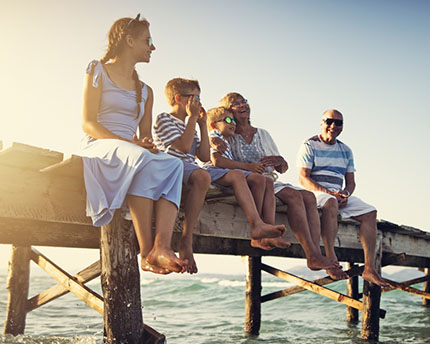 Places of Interest