La Alcogida Eco-Museum:
a journey back to a rural past
If you would like to journey back in time to find out what daily life was like in rural areas of Fuerteventura, an essential place to visit is La Alcogida Eco-Museum. Formed of a small settlement which was inhabited until little over half a century ago—around 1970—these days it provides an accurate representation of the back-breaking daily life of the island's farmers during the first half of the twentieth century.
La Alcogida Eco-Museum, which takes its name from the land that collected rainwater (alcogidas), is situated in Tefía, a small village 20 kilometres away from Puerto del Rosario in the north of the island. La Alcogida is a living museum, which is unusual in that visitors can observe local artisans working their different trades and interact with them whilst imagining what everyday life was like for rural majoreros, how the people of Fuerteventura are referred to.
La Alcogida Eco-Museum: seven homes in Fuerteventura
What can you see at Fuerteventura's La Alcogida Eco-Museum? Well, firstly, you can discover the homes that locals built with their own hands, made from stone, lime and plaster, among others. You also get the chance to see their interiors, their central courtyards, the farms in which they reared the animals from which they made their living, and the many methods used to obtain water on an island with little rainfall.
You'll also discover the differences between the most modest homes and those with a more substantial income at the time. All were enclosed by stone walls, which separated the small plots of land in which livestock was kept or crops were planted. These days, the farms still operate with a range of different animals: chickens, goats, donkeys, and Fuerteventura's typical dromedaries, among others, which assisted rural people in their daily tasks.
Activities at La Alcogida in Fuerteventura
As a whole, La Alcogida Eco-Museum provides insight into Fuerteventura's traditional habitats, whilst introducing visitors to the islands' artisanal, agricultural and stockbreeding activities. Two of the homes in the settlement are designated ethnographic houses, in which the utensils that families used for work are exhibited. At the Eco-Museum you can taste Fuerteventura's typical cuisine, watch how bread is made and visit artisan shops to buy items made on-site at any of the metal, weaving, stone-carving and basket-making workshops. Meanwhile, children can also play traditional games, feed the animals and take part in various activities, such as competitions and group games, including sack races, tug of war and hoop throwing.
With a little bit of luck, you'll also be able to see how grain is milled and how cheese is made. If you arrive in time, you'll also have the chance to sample freshly made produce, which is a genuine delight.
Two-storey homes with courtyards
In general, the large houses of Fuerteventura's La Alcogida Eco-Museum have two floors and either flat or sloping roofs covered in Arab-style tiles. The buildings are either L- or U-shaped and the different rooms face onto a courtyard sheltered from the wind. The upper floor is accessed via an outdoor stairway that runs along the side of the building, topped off by a small balcony or a wooden gallery that goes around the top floor.
The vegetation surrounding La Alcogida Eco-Museum is endemic to Fuerteventura, with an abundance of prickly pear cacti, tabaibas (flowering shrubs) and palm trees set amid an arid landscape.
Walking through La Alcogida Eco-Museum in Fuerteventura
Below is a list of the different homes that make up La Alcogida Eco-Museum:
The house of Mr Jacinto. The first house that you come across on a visit to the Eco-Museum, it is divided up into two areas, one revolving around the family's daily life, and the other for the animals. It has various kitchens and a donkey-operated mill. The house is made from limestone and sealed with waste material and animal excrement. It houses the craft shop, where you can buy textiles, natural fibre baskets and traditional wooden utensils.
The house of Herminia and Donato. Although its rooms are on the large side, this is one of the most modest homes. In the kitchen there is hardly room for a basin, but the small courtyard is nonetheless decked out in flowers. The house boasts a small vegetable patch where garlic, onions, radish and corn is grown.
The house of Facundo. Made for a large family, this house has at least five bedrooms and combines domestic life with the trade of the head of the family. One of the rooms functions as a stable and another as a barn.
The house of Teodosio Ramos. This house is a little more luxurious than the rest and boasts a barn with room for a large number of animals.
The house of the Herrera family. This house belongs to a family that made bread and sponge cakes, which is why it has large clay ovens that supplied the whole village with bread. By all accounts, traditional cheese was also made here.
The house of the Cabrera family. The L-shaped home of a family of craftspeople, in which crockery, baskets and tools used in the first half of the twentieth century can be seen.
Molina house. A large house with rooms connected via a central courtyard. Particularly noticeable is a large built-in clay oven.
Related
plans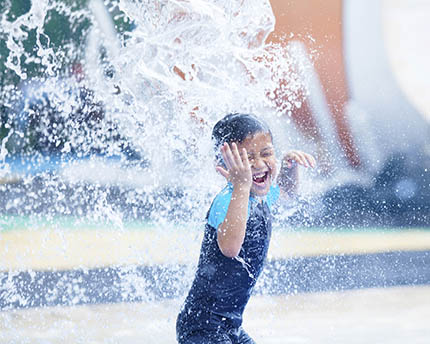 Leisure and Entertainment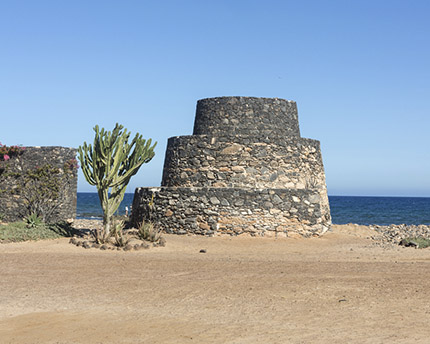 Places of Interest