A boat trip from Málaga:
the best options
For many years Málaga seemed unaware of the fact that it had one of the most important ports in southern Spain inside its city centre.
Fortunately, this attitude changed a few years ago and ever since locals and visitors have made excellent use of this seafaring space. And that doesn't just mean admiring the large cruise ships that dock in the port almost all year round.
In fact, there are an increasing number of activities related to the maritime world that use the port as a departure point.
One of the most enjoyable is taking a boat trip and discovering Málaga's seafront and surroundings as you travel around its bay. You can also go on a full day excursion to explore other coastal towns in the province such as Nerja (vincular a URL correspondiente), Axarquía, Benalmádena, Marbella (vincular a URL correspondiente), Estepona or even Gibraltar.
These boat trips can be enjoyed on board whatever type of boat best suits your needs: small motorboats, sailing boats, catamarans, boats designed for parties and events… With or without a skipper, on a private tour or with other passengers.
A boat trip from Málaga port
You have several options to choose between when deciding on a boat trip from Málaga. Among the most popular are trips that leave from the city's port and travel along its seafront. These trips usually last around an hour, plenty of time to admire Málaga's most distinctive features: the Cathedral, Gibralfaro castle and La Malagueta.
In addition, thanks to Málaga's wonderful climate, boat trips can be enjoyed practically all year round. Trips are run by several different companies whose boats are moored at Muelle Uno.
Some also offer food and wine tasting sessions on board and almost all give passengers explanations about cultural and historical points of interest in the city and its relationship to the sea while pointing out any tourist attractions.
If you're lucky, you might even spot some whales or dolphins; during their annual migrations they swim into Málaga bay, attracted by its rich biodiversity and feeding grounds.
Other companies offer boat trips from Málaga that last several hours, or even a whole day. This gives you the chance to do activities such as deep water swimming, snorkelling, scuba diving, water skiing or wakeboarding.
Naturally, these companies also offer passengers the opportunity to visit some of the most attractive towns on Málaga's coast. Most run several trips per week and sometimes even daily, especially during the summer when they have to meet the growing demand of travellers who want to discover Málaga's shores by boat.
Boat hire in Málaga
If you'd like to experience a private trip across Málaga's sea you could hire a boat, with or without a skipper, and set off from the city's port. This is the best option for anyone keen to discover the coast on their own.
Some of the most highly recommendable boat trips from Málaga are the following:
Nerja via Axarquía: This is undoubtedly one of the most authentic regions in Málaga province and boasts truly impressive views from the sea. The journey is 30 nautical miles and it is worth going as far as the Maro-Cerro Gordo cliffs where you can enjoy one of the most spectacular bays on this coast.
Málaga-Benalmádena: One of the most popular boat trips from Málaga. Once you've reached Benalmádena (vincular a URL correspondiente) it's worth spending some time enjoying the atmosphere of its marina where the locals come to eat, drink and go shopping. The journey is an 18-nautical-mile round-trip.
Estepona Port: During this 49-nautical-mile boat trip you'll enjoy a wealth of biodiversity between Málaga and Estepona. The area between Marbella and Estepona is particularly attractive. When you're in Estepona, make sure to enjoy some delicious fried fish in one of its many restaurants.
Málaga Port-Puerto Banús: Much of this trip covers the same route as the previous journey. But your destination on this boat trip from Málaga is one of the most famous, cosmopolitan and expensive marinas in the Mediterranean: Puerto Banús, which sits between Marbella and San Pedro de Alcántara. The journey is 37 nautical miles.
Partying on board a boat
Don't forget that Málaga is the perfect place for celebrating parties of every type. At the same time, enjoying a boat trip and celebrating any kind of event on board with friends or family is a recipe for success.
Most boat hire companies offer this option but you'll need to ask the managers first. All party guests will also have to follow some basic safety measures to avoid any accidents.
However, there are also several companies in Málaga which specialise in organising events and hold parties on board boats of different sizes that are suitable for varying numbers of passengers. Tu fiesta en un barco and Boat Party Málaga are two examples of these companies.
Thus, during your boat trip from Málaga, you can experience a party on a luxury yacht, a medium or large catamaran, deep draft vessel (some can even fit over 100 people) or a speedboat for a maximum of 10 or 12 passengers.
And parties don't just have to mean music, dancing, food and lots of drinks. Companies that specialise in organising events aboard boats in Málaga also offer the chance to do sports activities, especially water sports activities (scuba diving, wakeboarding, etc.), but also adventure sports, and even on board paintballing.
Related
plans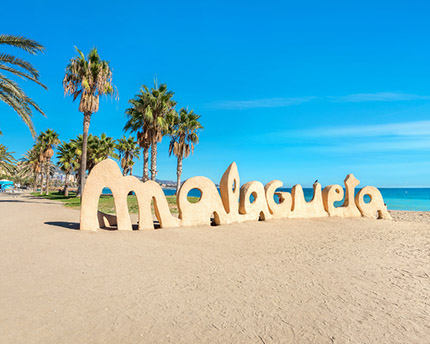 Sea and Beaches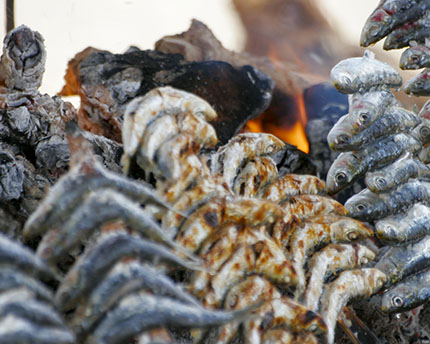 Places of Interest