A romantic break in Málaga:
love and be loved
If you're thinking of going on a romantic break in Málaga, here are some ideas to help you surprise your partner and be amazed at the same time. Sunsets with sea views, boat trips around the bay and perfect restaurants for saying "I love you" will make your stay with your partner exceptionally special.
Visit the Alcazaba and Gibralfaro Castle
The Alcazaba palace-fortress is in the historic centre of Málaga and symbolises Málaga's Moorish past. It combines beauty and history and boasts incredible panoramic views of the city from the Gibralfaro Castle and viewpoint. Be enticed by the mysteries hidden in its stones and be swept up by the magic of its ancient walls as you wander through one of the most unmistakable romantic spots in Málaga.
Sunset on Los Baños del Carmen beach
Rumour has it that the most beautiful and spectacular sunsets on the whole Costa del Sol can be admired from this beach. Add the sound of waves lapping at the shore, some atmospheric background music and loving gazes shared with your partner and you have the perfect plan for your romantic break in Málaga. This spot is located between the Pedregalejo and La Malagueta neighbourhoods. You can also take an idyllic stroll along the beach and sample some food and drinks in a bar with views of Málaga's bay.
Ride in a horse-drawn carriage
A ride in a horse-drawn carriage is an essential feature of any romantic break in Málaga. Enjoy the city's most picturesque and typical sights while you embrace your partner to the sound of horses trotting: you'll feel like you're living in a fairy tale. To hire a carriage just head to one of the stops on Avenida de Cervantes or Plaza de la Marina in the centre.
Boat trip around the bay
A boat trip around the bay would be an unforgettable experience during your romantic break in Málaga. There are many companies based at the city's port that will take you out across the waves to enjoy the landscape of the coast and the gentle sea breeze. After your journey across the Alborán Sea, head to Muelle Uno—the port's commercial area—to carry on the fun with a beer, some tapas and perhaps some gift shopping to surprise each other.
Dinner on a terrace with views of the cathedral
Known as La Manquita [the one-armed lady], Málaga's impressive cathedral makes a unique backdrop to a moonlight romantic dinner in Málaga. L'Experience is a restaurant just next door in delightful Plaza del Obispo. Book a table on its outdoor terrace and try some excellent Mediterranean food made from fresh produce while you're captivated by the charm of Málaga's historic centre.
Idyllic corners in Parque de Málaga
The city centre is home to one of Europe's most important public parks in terms of its plant life. Málaga Park spreads out over 650 m2 and is filled with pretty paths, trees and exotic plants, sculptures and magic fountains. Enjoy a visit with your beloved as you discover its idyllic corners: you could even make the most of this romantic spot to ask a certain question…
Try some sweet wine
If there's one thing in life that's sweet, it's love. And love and wine make the perfect companions. Sweet wine from Málaga, or moscatel (muscat), is well known and appreciated both in Spain and abroad. The city has numerous iconic wine cellars that are utterly charming. El Pimpi, for example, is a classic destination for visitors to Málaga. Sweeten your love story even more among flowers and typical Andalusian courtyards.
Stroll along Calle Larios
Although it's now become a shopping district, Calle Larios is the most famous street in Málaga. It attracts crowds at Christmas for its lights and music, and also at Easter for the Holy Week processions. Málaga's main thoroughfare is the perfect starting point for exploring the neighbouring streets and alleyways as you wander through the old town with your partner, no fixed destination in mind. When it's time to take a break and charge your batteries, try one of the centre's many restaurants that you'll find tucked away in charming squares and picturesque corners.
Tablao Flamenco
It's undeniable that Málaga is infused with art. It has inspired artists, poets and painters such as Picasso, and will forever be steeped in the bewitching sounds and dances of flamenco. This is demonstrated by the city's many tablaos (performance venues) that specialise in this art form with all its idiosyncrasies. One is Tablao Los Amaya, located in a nineteenth-century mansion in Calle Beatas, which belongs to one of the longest standing families in the flamenco world. Take a seat on a typical colourful bulrush chair in a space decorated to invoke the duende spirit and enjoy the finest Andalusian art form with your partner.
Hammam Al-Ándalus Arab baths
Massages, delicious aromas and relaxation in Moorish architecture that transports you to the Nasrid period. The Hammam Al-Ándalus Arab baths are located close to the church of Los Mártires. Moorish music, dim lighting, aromatic steam and several different types of bath will help you release your body and mind.
Related
plans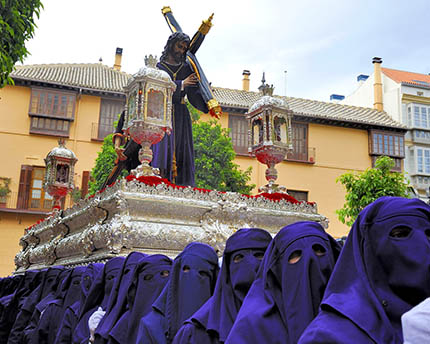 Leisure and Entertainment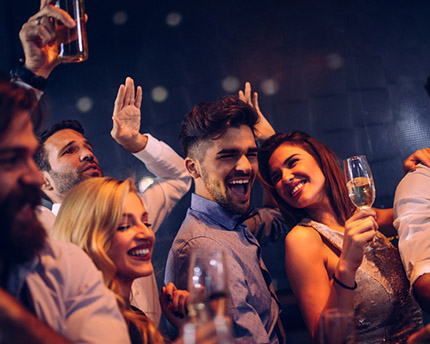 Leisure and Entertainment