Discover the best health resorts,
spas and Arab baths in Málaga
You could say that Málaga province is an expert, from a tourism perspective, at making the most of one of nature's most valuable resources: water. In addition to the dozens of beaches along its extremely famous Costa del Sol, a favourite destination of Europeans from colder climates, for many years now Málaga province has also offered visitors the chance to enjoy a wide selection of health resorts, thalassotherapy and wellness centres, and spas. Health-seeking tourism that, generally speaking, focuses on personal relaxation and recreation through the therapeutic power of water.
If you're not up to speed in this area, one brief explanation will help avoid any confusion: despite often being used synonymously, a health resort and a spa are not exactly the same thing. The former refers to a traditional health centre that uses medicinal mineral water as the main ingredient in its treatments, while the latter offers beauty and relaxation treatments using normal water. That said, you're now ready to choose the one that suits you best.
Arab baths in Málaga
Arab baths are a classic relaxation spot in Málaga, especially when you consider that they were one of the jewels of the Nasrid kingdom of Granada. Known as hammams during the Moorish period, these centres still use the word today as a way of evoking pleasures experienced over a thousand years ago. Traditionally housed in public buildings dedicated to the enjoyment of water, today Málaga offers visitors on health tourism trips the chance to visit recreations of these baths.
The best known is undoubtedly the Hammam Al Ándalus (Plaza de los Mártires, 5), a complex of facilities located in the heart of Málaga. Its structure carefully respects the architectural style of the Nasrid period down to the very last detail: horseshoe arches, wooden coffered ceilings, beautiful lanterns and fine latticework… Various suggestive names entice you to choose between different water experiences and relaxing massages that last around an hour and a half. Prices vary between 30 and 100 euros. (In Marbella, 60 km from Málaga, there is another centre that belongs to the same group.)
Another Arab baths in Málaga province that is similarly priced is the Hammam Almanzor (Calle Acebuche, 7), in Mijas. It offers different types of massages (sports, tension-relieving, antiobesity, anticellulite, etc.) and even hair treatments. Naturally, there is a hammam too where you'll enjoy oriental music, aromatherapy, a soaping and a body scrub with a genuine Moorish tea at the end.
Health resorts in inland Málaga
Many prefer to choose a classic health resort when they're looking to take the waters. First, because this type of thermal spa is guaranteed to make you relax and take a break from your routine, and the water used in treatments has proven health benefits. And secondly, these types of centres are normally found at some distance from large cities because they need to be close to natural springs or aquifers, the source of the medicinal mineral water used in their treatments.
The municipality of Tolox, just half an hour from Málaga by car, has an iconic health resort that was founded back in 1867. In the heart of the Sierra de las Nieves mountain range, a uniquely beautiful area of high peaks and plunging valleys, this internationally famous centre was refurbished in 2012 and visitors can now stay in some of its buildings and apartments. Its mineral water is drawn from springs in the area and it naturally emerges at a temperature of 21 degrees. It is used in inhalations, and oral and cutaneous treatments. Prices range between 80 and 200 euros and the average treatment time is one week.
In the municipality of Carratraca, in the heart of inland Málaga province, you'll find another health resort that is even older than the one in Tolox. It opened in 1847, taking advantage of the naturally sulphurous waters of the springs in the Guadalhorce valley. Today this thermal spa is part of a recently created hotel complex. It has been visited by leading members of the European bourgeoisie since the nineteenth century and inside its Tuscan-inspired space you can still see two of the thermal pools that were in use back then.
Lastly, Baños de Vilo, located in the inland town of Periana, is a third thermal spa option that is slightly different from the previous two. Halfway between a health resort—because it uses mineral water—and Arab baths—as it dates from the Moorish period—this modest Moorish pool enjoyed great fame among Andalusians in the eighteenth and nineteenth centuries. Its sulphuric, magnesium-calcium and nitrogenous waters have a highly characteristic taste and scent and are perfect for treating skin conditions (rash, hives, etc.). The best thing of all is that it's free, and the stunning landscape around the spa is priceless too.
Two spa recommendations in Málaga province
Finally, we come to what is perhaps thought of today as the ultimate water relaxation space. The word spa apparently comes from a fashionable nineteenth-century thermal centre found in the Belgian province of Liège, and now refers to any establishment that uses water therapy regardless of the water's source. Málaga has numerous spas scattered across the large cities in the province and many are part of tourist resorts or hotels.
The Spa Sensara Costa del Sol in the coastal municipality of Benalmádena (a stone's throw away from Torremolinos) boasts 11,000 m2 of carefully landscaped gardens with ponds, irrigation channels and playful waterfalls. Given that this health and beauty centre is next to Benalmádena golf course, it is often considered to be the perfect destination for golf lovers.
La Cala Golf & Spa in Mijas offers a two-hour spa experience during which you can use the hammam, a herbal steam room, a Finnish sauna, an igloo, a pediluvy (a bath for the feet) heated loungers and a relaxation room. Its facilities are flooded with natural light and surrounded by gardens populated by local plant species, ensuring that the circuit will be enjoyed by all.
Related
plans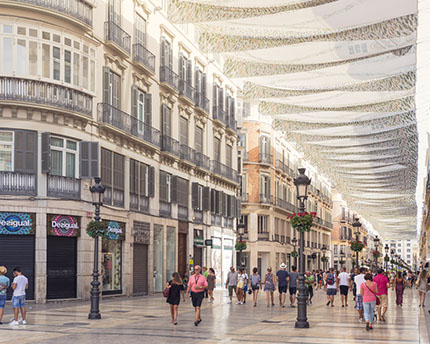 Places of Interest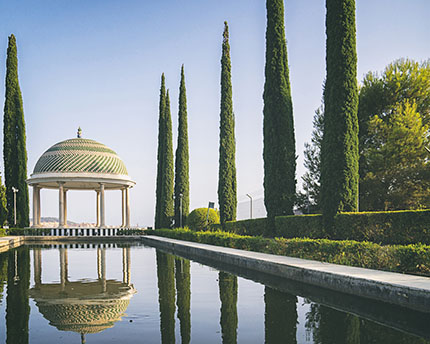 Places of Interest