Markets in Majorca,
a place to stroll, eat and shop
In Majorca there are markets for all tastes. And, there is no shortage of them: there is at least one weekly market in every town. Almost always outdoor, these markets are a fundamental meeting point for residents, as well as the main way to stock up on fresh produce, handicrafts and everyday objects.
But there are also permanent markets, especially in the Majorcan capital, Palma. Some of them follow the trend that is sweeping the planet of changing their function from supply markets to becoming epicentres of gastronomy full of bars and stalls of cooked food. Places to experiment with the flavours and textures of international Majorcan cuisine.
Whether you intend to buy anything or not, a visit to any of them is a must as one of the best ways to soak up the essences of Majorca.
Weekly markets in Majorca
In Majorca there are markets for every day of the week. And there is usually more than one in different parts of the island. The main thing sold here is fresh produce, such as fruit and vegetables, but also cured meat, cheese, some handicrafts, clothes and accessories, even kitchen utensils or small electrical appliances.
Don't miss the markets of Sóller and Andratx, and pass by all the others. This is the weekly calendar including the towns where they are held:
Monday: Calvià, Lloret de Vistalegre, Manacor, Caimari and Montuïri.
Tuesday: Alcúdia, Artà, Campanet, Santa Margalida.
Wednesday: Andratx, Capdepera, Felanitx, Petra, Port de Pollença, Santanyí, Selva, Sencelles, Sineu, Vilafranca de Bonany and Colònia de Sant Jordi.
Thursday: Ariany, Campos, S'Arenal, Consell, Inca, Pòrtol, Sant Llorenç des Cardassar, Ses Salines, Sant Joan, Lloseta and Deià.
Friday: Alaró, Algaida, Binissalem, Can Picafort, Llucmajor, Santa Maria de la Salut, Pont d'Inca, Son Servera and Sa Cabaneta.
Saturday: Búger, Bunyola, Cala Ratjada, Campos, Costitx, Esporles (only first Saturday of the month), Palma de Mallorca, Santanyí, Sóller, Santa Eugenia and Santa Margalida.
Sunday: Alcúdia, Consell, Felanitx, Llucmajor, Muro, Pollença, Porto Cristo, Santa Maria del Camí, Valldemossa and Sa Pobla.
Inca Market
The market that is held in Inca is perhaps one of the most representative of all the markets that take place in Majorca. In total, almost 500 stalls turn practically the entire city, from the train station to Plaza de Mallorca, into a large open-air shopping centre.
At these stalls you can find almost anything. Although the strong point of this market are textile products, fashion accessories and footwear. Plants and agricultural products are also very important, as we must not forget the rural dimension of the area where this town is located.
Foodies will also be able to enjoy and purchase products such as organic fruits and vegetables, locally produced cheeses and wines, cured meat and nuts.
Although the official market day is Thursday, many stalls are also open on Fridays and Sundays.
The town also has an indoor market, which is the ideal place to buy fresh produce, mainly fish and seafood, meat, offal, and fruits and vegetables.
Palma markets
As a result of the cosmopolitanism that characterises the Majorcan capital, several gastronomic markets have proliferated in Palma de Mallorca in recent years. Some of the main ones are:
Mercat de Santa Catalina (Plaça Navegació, s/n): although it has limited opening hours (Monday to Saturday, from 7:00 to 17:00), it is quite a sight to see the counters of its stalls full of freshly caught fish and seafood. And tasting some of them at the bars that have been emerging lately is even better. An interesting fact: they deliver to many of the yachts that dock in the port of Palma.
Mercat 1930 (Avinguda de Gabriel Roca, 33): opened in 2017, it is undoubtedly the most innovative gastronomic market in Palma. Here you come to eat (and drink) some of the best local, national and international specialities. From vegan cuisine to luxury cocktails.
San Juan Market (Emperadriu Eugènia, 6): its architecture is as seductive as the gastronomic products sold at this market. In fact, it is housed in a modernist building that dates back to the early 20th It is open from midday until midnight (early morning on weekends). Throughout the year it organises various culinary and cultural events.
Mercat de l'Olivar (Plaça de l'Olivar, s/n): distributed over two levels, the lower floor maintains its municipal market essence, an ideal place for daily shopping. But the upper floor is home to several bars and stalls where fresh food is prepared. There is also a florist, a hairdresser's and a playroom.
Other fairs and markets in Majorca
In total, and throughout the year, more than 220 markets and nearly 200 fairs are held in Majorca with the most diverse products and themes. Most of the latter are open to all types of visitors.
Both are often associated with local festivals or certain times of the year. This is the case of the Christmas markets held at Plaza Mayor de Campanet, in Palma or in Algaida. There is also the Fiesta del Butifarrón de Sant Joan, which takes place over two days in October.
As for the fairs, these are some of the most attractive:
Fira de S'Ametlla, in Son Servera: it takes place in February to celebrate the flowering of almond trees.
Fira del Pa amb Oli in Montuïri: it is held in March and local restaurants offer visitors pa amb oli (bread with tomato and olive oil), a typical Majorcan dish (vincular a URL correspondiente).
Capdepera Medieval Fair: during several days in the month of May, this town is transported to the Middle Ages, with stalls selling handicrafts and gastronomic products from the 'past'.
Wine and Cheese Fair in Estellencs: it also takes place in May and numerous stalls are set up for the tasting of these products made on the island.
Fira Nocturna del Glossat, in Santa Maria de la Salut: this is one of the most unique cultural events in Majorca. During one night in August, poetry becomes the star of this town.
Related
plans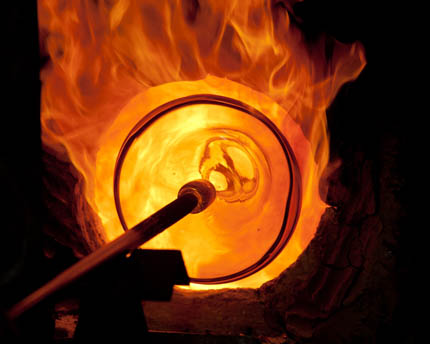 Museums and Art