Where to eat in Majorca
all year long
It is not too hard to know where to eat in Majorca. Truth be told, the island is awash with good restaurants where traditional Majorcan dishes and really fine dining masterpieces are served.
Majorca, of course, is a great place to enjoy the flavours of Mediterranean cuisine and also to try out new techniques, flavours and presentations. This is especially true at its best restaurants, which receive praise year after year in the best national and international gastronomy guides.
Of course, the Michelin Guide also recognised seven Majorcan restaurants in its 2019 edition and awarded them some of their much-craved stars. One of these restaurants, the two-star Zaranda, is located in Es Capdellà, in the heart of the Tramuntana mountain range. On the table of this restaurant, international culinary techniques are combined with the best local products, according to the creative cuisine of Fernando P. Arellano.
Where to eat in Majorca
Most of the best places to eat in Majorca are found in the island capital, Palma. But there are also a large number of restaurants distributed around its main coastal population centres such as Calviá, Andrach, Deià, Port de Sóller, Pollença or Alcúdia,
In the previously mentioned Tramuntana mountain range and in Manacor, there are also many restaurants that are characterized for offering the most genuine and traditional Majorcan flavours.
You might almost say that there are two ways of dining in Majorca: country style and seaside style. Two complimentary styles which almost always are combined on the tasting menus of the best local chefs.
Restaurants in Palma de Mallorca
As you can see, a good part of the best restaurants of the islands are concentrated in the capital, Palma, as well as those which have received most awards and recognition. Some of the most interesting places are:
Marc Fosch (La Missió, 7): it is, along with the next restaurant, one of the two renowned ones in Palma, and has one Michelin star. Very Mediterranean cuisine, made from in-season local ingredients, which challenge the creativity of this chef.
Adrián Quetglas (Passeig de Mallorca, 20): signature cuisine in a restaurant with a modern and very sophisticated design. A good way of becoming acquainted with the cuisine of this Argentinian chef whose grandparents were Majorcan is to try his midday menu with 'just' five courses.
Sa Roqueta (La Sirena, 11): this restaurant is ideal for enjoying the most seafood-orientated Balearic cuisine. A classic family restaurant which has been opened for over 30 years and which is known for its freshness and the quality of its ingredients.
Forn de Sant Joan (Sant Joan): it is a traditional restaurant located in La Lonja, now one of the most bustling neighbourhoods in the Balearic capital. An elegant restaurant that provides really authentic Mediterranean cuisine and where, despite its size (it has three floors), booking well ahead is advisable.
Can Cera (Sant Francesc, 8): chef Tina Bestard provides contemporary cuisine which is as attractive as the little historical palace in which the restaurant is located.
Casa Maruka (Reina María Cristina, 7): the ideal place for trying out the flavours of traditional Majorcan cuisine. Dishes are served at an eclectic Balearic style property decorated with contemporary Cuban works of art.
Going for tapas in Majorca
Before going out for tapas in Majorca, you should take into account that this is more the land of stretched-out lavish meals than informal snacks at the bar counter. However, as one might expect, this fun way of enjoying cuisine in small portions is making headway in many bars around the island and now is part of the gastronomical customs of many of its locals and visitors.
Below are some recommended places for enjoying Majorcan tapas:
Bar Flexas (La Llotgeta, 12, Palma): it is owned by Pepa Charro, actress and singer better known as La Terremoto de Alcorcón ('The Alcorcon Earthquake') and it is ideal for fun tapas. It is also a good place to kick off for drinks when going out at night.
Bazaar Gastrobar (Plaça d'en Coll, 3, Palma): classical tapas, with an emphasis on Spanish and Mediterranean food, and with very affordable prices.
Agapanto (Camino del Faro, 2, Port de Sóller): a beach bar, ideal for sampling informal tapas which may end up becoming a succulent 'sit-down' meal.
Bar Nou (Antoni Maura, 13, Pollença): in this bar some classic Spanish tapas are served (patatas bravas–spicy fried potatoes–, croquettes, chorizo in cider, Padrón peppers, garlic prawns…), but there are also some local specialities such as tombet.
Malgrats Tapas y Cañas (Malgrats tapas and small beers) (Avinguda Rei Jaume I, 82, Calvià): no prizes for guessing what they serve here, the name of the bar itself gives everything away: traditional Mediterranean tapas and well-pulled beers. Enough said.
Romantic Majorcan restaurants
See the sunset over the Mediterranean, sitting at one of the restaurants overlooking Majorca, is, without doubt, one of the most romantic experiences one can have on the island. For these special moments in which love is king there are many options. These are some of the places to eat in Majorca with a romantic feel to them.
Béns d'Avall (Ctra. Deià, km 56, Sóller): a somewhat remote restaurant (but that makes it more private) with sea views from its balustrade terrace. Signature Mediterranean cuisine (that of Benet Vicens) is served here and the service is exceptional.
Arrels by Marga Coll (Las Illetas, 7, Palma): at this intimate little place, where there are large windows with sea views, both the Majorcan cuisine of Marga Coll and the delicacy and professionalism with which dishes on its magnificent tasting menu are served are impressive.
Maricel (Ctra. Andratx, 11, Palma): here the romance (and with sea views) is not in the dinner, but the breakfast. But, what a breakfast! This daring gamble by Catalan chef Didac Velve and pastry chef Mariló Escobar has won over everybody who has sat down at any of the tables in this restaurant.
Related
plans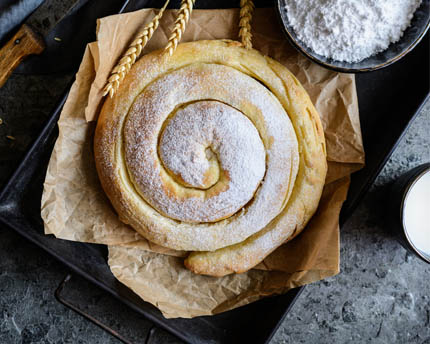 Food and Drinks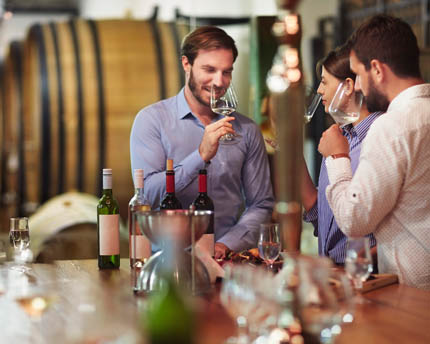 Food and Drinks