Shopping in Murcia:
a journey through the guilds of the Middle Ages
Murcia has always been a city devoted to commerce and crafts. The city has retained many of the streets centred around particular guilds that were so important in the Middle Ages, such as Calle Platería, Calle Trapería and Calle Jabonería, which are these days lined with shops where you can buy fabric, clothes, crafts and even gourmet products while strolling along the narrow streets steeped in history and full of landmarks.
But this is not the only way to enjoy shopping, because Murcia also boasts several large shopping centres full of shops, restaurants and entertainment, where you can spend the day.
In this guide we explain the best shopping options in Murcia.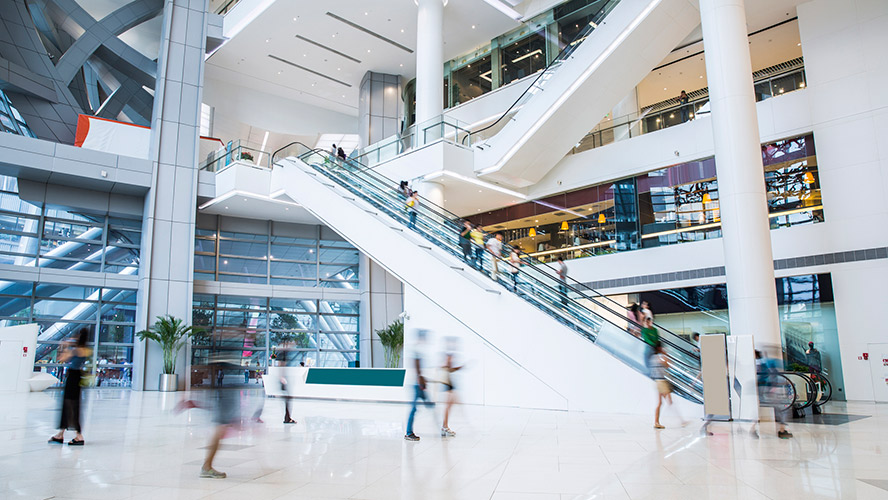 Where to stay in Murcia
Murcia's old town has been, since the Middle Ages, a place where different types of products were exchanged. Calle Platería, Calle Trapería and Calle Jabonería were all streets centred around different guilds and are still lined with shops and lead to small squares in turn filled with restaurants and terraces where you can take a nice break amid all the shopping.
This medieval tradition of trade and craftsmanship has been kept alive over time. One of these guild streets, Calle Jabonería, is considered Murcia's 'golden mile' due to its luxury shops.
To buy souvenirs the best places to go are Calle Trapería and Calle Platería, where there are also plenty of home décor, fashion and accessories shops.
Other important shopping areas in the city of Murcia are Gran Vía and Avenida de la Libertad and surrounding streets. This is where the city's shopping centres and many jewellery, footwear, perfume and accessories shops are located.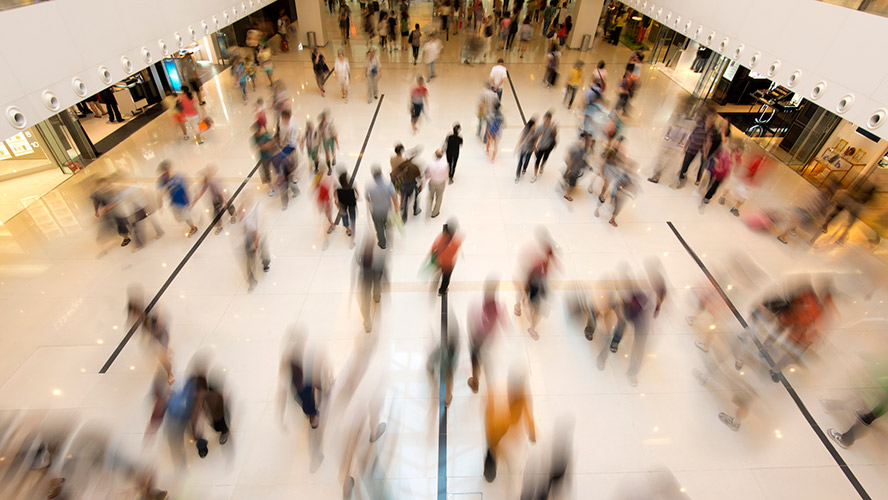 Shopping centres in Murcia
Nueva Condomina
Out of all the shopping centres in Murcia, the largest and most comprehensive is Nueva Condomina. It was built next to Real Murcia's new football stadium, which used to have the same name as the shopping centre but is now called the Estadio Enrique Roca for advertising purposes.
Inside, you can find a host of shops selling fashion items (from every conceivable brand), electronics, gifts and even furniture. It also has franchises that not all shopping centres have, such as Primark and FNAC, among others.
Nueva Condomina is more than just shops, however, as it also offers a wide range of dining and entertainment options so you can spend a whole day enjoying other pleasures aside from shopping.
Thader
This shopping centre is very close to Nueva Condomina. It opened in 2006 at a time when it was popular to create open-air shopping areas in cities where good weather prevails almost all year round.
This feature makes it one of the nicest shopping centres in the region. In addition to being home to numerous well-known brands, it also has a Decathlon specialising in sports.
But if one thing catches the attention at Thader its the fact that children can enjoy themselves while the adults shop thanks to Dock 39, an amusement centre that includes a trampoline park and a climbing wall as well as a bowling alley where kids' parties are organised nearly every day.
Las Atalayas
This shopping centre is situated in front of the Palacio de los Deportes in Murcia. It houses a large supermarket and a host of famous fashion and accessories brands. If you decide to visit this shopping centre, it's best not to do so at lunch or dinnertime as it does not have a wide range of dining and entertainment options. You can order fast food but there is not much variety.
La Noria Outlet Shopping
La Noria Outlet Shopping is the only outlet shopping centre in Murcia. It has shops offering large discounts and offers, although there is not much variety in terms of brands. It is the perfect place to pick up items from previous seasons at much lower prices, especially if you are looking for trainers and sportswear. The shopping centre is situated in the north-west of the city, very close to the Catholic University of Murcia.
Espacio Mediterráneo
This is the largest shopping centre in Cartagena, the second most important city in the region. It houses a very good selection of fashion and accessories shops from both more established and newer brands and even a Primark.
The shopping centre also boasts a range of dining and entertainment options, such as a bowling alley and a cinema.
Alongside Espacio Mediterráneo there are various large shops, such as Leroy Merlin, Decathlon and MediaMarkt, as well as several well-stocked furniture shops.
Typical products What to buy on your trip
Murcia is a city where tradition and craftsmanship have always gone hand in hand, in an incredible vegetable-producing region that has made its gastronomy unique. Therefore, the region's typical products can be divided into what is edible and what is not.
In terms of things you cannot eat, anything made from esparto grass and wicker and silk embroidery is very popular. You can even find intricate gold and silver embroidery in some shops.
Also famous across all of Spain is Murcia's great tradition of master nativity scene makers, such as Francisco Salzillo, with most of the nativity scenes sold in the country coming from the region. One district of Murcia in particular is very well known, making it the perfect place to buy a nativity scene figurine as a souvenir.
But if what you want is a souvenir that you can eat or drink, you cannot leave Murcia without one or several bottles of Murcian wine. Murcia's denomination of origin is Jumilla and many wineries produce very decent wines. You can also fill your suitcase with tinned food and salted and smoked products, which are very famous in the region, and cold cuts. Now that you are all set, you cannot leave Murcia without sampling its pasteles de carne and empanadillas (pastries with meat fillings).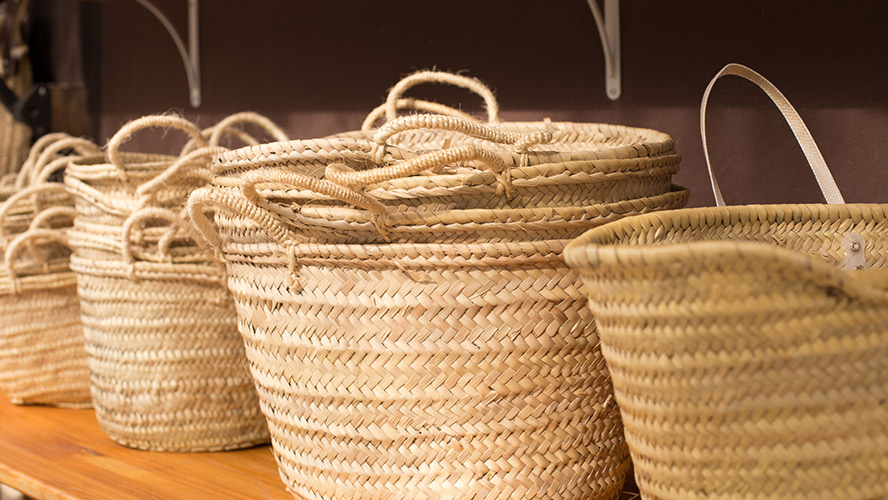 Where to stay in Murcia
One of the best options for a good night's rest after a day out shopping is the four-star Occidental Murcia Siete Coronas, both for its location and connections for travelling outside of the city.
The renovated hotel is on Paseo de Garay, right in the old town, allowing you to walk to Murcia's main shopping streets, such as Calle Jabonería and Calle Platería, as well as Gran Vía and Avenida de la Libertad, where some of the largest shops in the area are situated.
The Occidental Murcia Siete Coronas is very well connected by public transport to other parts of the city and offers parking, which means it is easy to reach any of Murcia's main shopping centres if you fancy doing a spot of shopping. Many of its 156 rooms offer views of the city and guarantee a pleasant stay complemented by the most efficient service. What's more, the hotel boasts the magnificent restaurant Bistro with its own terrace, where you can have an amazing meal without leaving the comfort of the hotel. The benefits don't end there as you can also stay with your pet if you would like to travel with all the members of your family.
The Occidental Murcia Siete Coronas transmits like no other hotel the essence of the city of Murcia, which combines the finest culture and modernity without forgoing tradition, as its shops and crafts show.
Frequently Asked Questions
Where are the best places to go shopping in Murcia?
You can chose between Murcia's old town, where most of the shops are concentrated, or spend the day at one of the large shopping centres on the outskirts of the city.
What shopping centres are there in Murcia?
The city has several shopping centres such as Thader, La Nueva Condomina and Las Atalayas, among others. You can also go to Espacio Mediterráneo in Cartagena.
What typical products should you buy in Murcia?
The best thing about Murcia is without a doubt its gastronomy. Therefore, don't leave without buying some good wine, tinned food or salted products, which come in a range of varieties and very famous. It also has excellent smoked products, cold cuts and traditional meat pastries. In terms of crafts: nativity scene figurines are recommended as the region has a long tradition of making them.
Related
plans