The best restaurants in
San Sebastián
There are so many great restaurants in San Sebastián packed into so few square feet that it makes choosing a challenging, but oh-so-fun, endeavour. How does one choose from an abundant selection of carefully prepared pintxos and fine dishes? Not easily, but the key is remembering that no matter what you pick, you are in for a treat. The city has earned a glowing reputation thanks to its chefs and the gloriously beautiful food they prepare – cooking is an absolute art form in this city.
Many of chefs come from or manage restaurants have been in their family for generations – Jose Maria Arzak, Martín Berasategui and Karlos Arguiñano are just a few names of acclaimed chefs in San Sebastián and in the vicinity who have such restaurants. The convergence of traditional Basque fare, signature cuisine, the legendary pintxos of San Sebastián and Michelin-starred dishes has established San Sebastián as a world class destination for gourmands.
San Sebastián offers much more than sandy beaches, historical landmarks and picturesque landscapes – it delivers an absolute culinary treat for the senses. Read on to discover the city's top restaurants.
Free cancellation
Michelin stars
The first Michelin stars were awarded to fine dining restaurants in the 1920s and constitute one of the most prestigious awards a kitchen can receive. They are considered a hallmark of fine dining worldwide. It is a testament of the quality of the food, the mastery of culinary techniques and the meticulous presentation of dishes – features that the best restaurants in San Sebastián boast and others strive to achieve.
There are more than twenty Michelin-starred restaurants in the Basque Country and many of them are located right in the city or in the vicinity.
The legendary 3-Michelin-star restaurant of Arzak is one of the best restaurants in the city in its own right and a manifestation of the family's history. The restaurant has known how to adapt and innovate, while staying true to its culinary heritage. Its extensive offering includes multiple tasting menus and an à la carte menu.
Avda. Alcalde Elósegui, 273 (San Sebastián)
Since Akelarre was awarded its first Michelin star in 1978, praise for its excellent haute cuisine has been nothing but on the rise at the hand of the acclaimed chef Pedro Subijana. The restaurant is known for its local seafood and has several tasting menus. Patrons can also book a Master Class to discover the ingredients and techniques involved in the preparation of dishes they will savour in the dining room.
Padre Orkolaga Ibilbidea, 56 (Igeldo)
What if you could savour unique cuisine while enjoying sweeping views of San Sebastián and the coast? This restaurant offers exactly that – outstanding creative cuisine, prepared only with the best seasonal products, and a stunning location.
Paseo de Ulía, 193 (San Sebastián)
Martín Berasategui Restaurant
Helmed by Martín Berasategui, this three-Michelin-starred restaurant serves exquisite, innovative haute cuisine. A combination of signature creations, packed with freshness and natural flavours, delivers a memorable culinary experience.
Loidi Kalea, 4 (Lasarte-Oria)
Hilario Arbelaitz has elevated traditional cooking to an art form, earning him a Michelin star. Located in a charming 600-year old farmhouse in the town of Oiartzun, Zuberoa crafted its own particular philosophy. It is one of the best places to discover modern Basque cuisine, made with – but of course – seasonal products.
Araneder Bidea, Barrio Iturriotz (Oiartzun)
Considered one of the best fish restaurants in the world, Elkano's cuisine can be best described as a continuously evolving tradition. Pedro Arregui revolutionised the way fish was prepared in the town of Getaria. A fervent defender of quality products, he elevated the family-run restaurant to a level that earned it a Michelin star.
Herrerieta Kalea 2 (Getaria)
The best starless restaurants in San Sebastián
You don't need to follow the stars to enjoy passionate cooking and exceptional food in San Sebastián. Here are some restaurants really worth a visit: Rekondo (Paseo de Igueldo, 57), a bulwark of superb Basque cuisine. It uses first-grade products that have been carefully selected to accompany its select wine menu.
There is also the simple and elegant cuisine of La Cocina de Fagollaga (Ereñotzu Auz, 68. Hernani); the meticulous attention to detail of Arroka Berri (Higer Bidea, 6, Hondarribia); and the ocean-fresh fish and traditional wild game dishes of Etxeberri Restaurant (Bº Etxeberri, s/n. Zumarraga). Why don't pay these establishments a visit and see for yourself if they deserve to be part of the city' top restaurant list?
There is also the renowned restaurant of chef Karlos Arguiñano located in the coastal town of Zaratuz (Mendilauta Kalea, 13). His simple but comforting cooking continues at the hands of his children. The menu contains gluten-free dishes and diabetic-friendly desserts, a perfect example of how regional cuisine balances tradition and innovation.
Come live a unique culinary experience in the best restaurants the city and region of San Sebastián has to offer. There is no better destination to treat your senses.
Related
plans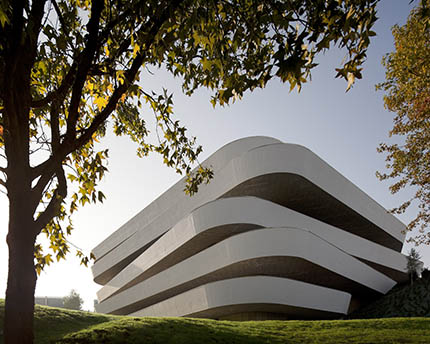 Food and Drinks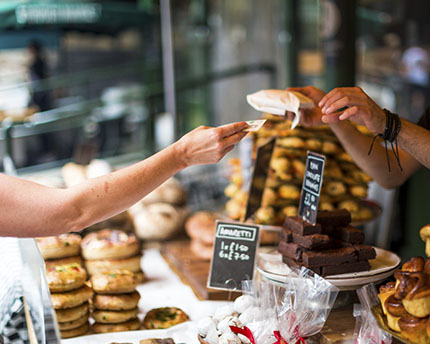 Places of Interest