Street markets in Tenerife:
great shopping ideas for everyone
You'll find many hugely varied street markets in Tenerife from typical weekly food markets to flea markets that sell objects of every shape and size, including modern pieces and incredible antiques.
Because one of the island's major attractions that sets it apart from anywhere else in the world is its position as a bridge between Europe, Africa and America. And this can clearly be seen in Tenerife's street markets, where you'll unearth attractive and original products inspired by a wide variety of destinations.
Below are details of some of the most important street markets in Tenerife, but there are plenty more that travellers are sure to come across as they explore the island.
Puerto de la Cruz Market
Puerto de la Cruz market is one of the most unique markets in Tenerife, starting with the fact that—rather than a street market—it's actually a typical food market with a floor specialising in other types of goods.
So while on the ground floor you'll find farmers' produce, fish and meat, the first floor has a very different range of items on offer, including clothes of assorted quality that will appeal to every budget, books, household decorations and some antiques.
Naturally, you'll also find numerous handcrafted goods typical to the island from ceramics to fabrics and footwear crafted by expert hands.
Los Cristianos Street Market
A trip to the Los Cristianos street market is definitely one of the loveliest things to do in Tenerife on a Sunday morning. It's held from 9:00 AM to 3:00 PM. The same street market is also held on Tuesdays with the same opening times. Stands are set up on Los Cristianos beach, very close to the Arona Gran Hotel.
It is one of the most charming street markets in Tenerife and recreates the true spirit of the Canary Islands. Here the speciality is handcrafted goods and diverse textile products, including many handmade fabrics.
It's also a great spot for anyone who loves to browse second-hand goods, as you can find some amazing bargains: vinyl records, books, household decorations, antiques, etc.
Santa Cruz de Tenerife Flea Market
Every Sunday morning Avenida José Guimerá in the island's capital becomes one of the most popular street markets in Tenerife: a genuine flea market where you'll find absolutely everything for all kinds of buyers.
This market has been run here since 1991 (it was previously held in Avenida de Anaga) and it's also one of the busiest among the street markets that take place on the island each week.
There are around 700 stands selling second-hand goods (books, decorations, small household appliances, tableware, clothes, etc.), replicas and some surprises. You'll even find stalls offering local and international food.
Costa Adeje Street Market
It's a real joy to wander around the Costa Adeje street market next to the sea in one of the areas with the largest hotel infrastructures across the island. If you come and visit the Costa Adeje market—which is one of the street markets in Tenerife that is particularly aimed at tourists—you're certain to be inspired by some great ideas of things to take home as a souvenir.
At the stands in Costa Adeje market you'll find endless gifts, costume jewellery, accessories, bags, shoes, casual fashion and souvenirs to choose between.
It's held every Thursday and Saturday from 9:00 AM to 2:00 PM next to the El Duque shopping centre and the eponymous beach.
Tacoronte Farmers' Market
Anyone who loves fresh produce and organic foods simply has to pay a visit to Tacoronte market. It's definitely of the most authentic street markets in Tenerife. It takes place every Thursday and Sunday from 8:00 AM to 2:00 PM all year round.
The market was established in the early 1980s as a way of providing an outlet for agricultural produce from the Tacoronte-Acentejo region. Over time, traditional crops harvested in the area (potatoes and vine products) have been joined by fruit and vegetables from other parts of the island.
Today there are around 80 stalls, where—in addition to "green" produce—you can also buy cheese, eggs, honey, wine, mushrooms, flowers and even gofio. The market is held on the road which connects Tacoronte with Tejina.
Baratillos de Los Verdes
Rather than one actual market, this is a company that is responsible for setting up various street markets in Tenerife. This means that a market can be visited in different town every day of the week. Below is their schedule with the day that they are held and their location:
Monday: Alcalá (from 9:00 AM to 2:00 PM in Plaza del Llano de Alcalá, Guía de Isora).
Tuesday: Los Abrigos (from 5:00 PM to 9:00 PM in Los Abrigos, Granadilla de Abona).
Wednesday: Playa de San Juan (from 9:00 AM to 2:00 PM next to this beach in Guía de Isora).
Thursday: Fañabé (from 9:00 AM to 2:00 PM in the centre of Costa Adeje).
Friday: Golf del Sur (from 9:00 AM to 2:00 PM in San Miguel de Abona).
Saturday: El Médano (from 9:00 AM to 2:00 PM in Plaza del Médano, Granadilla de Abona).
Sunday: The Los Cristianos market mentioned above.
La Recova Market
Although it's not exactly a street market per se, this is definitely the most important market in Tenerife thanks to the number of stands and the huge variety of products on sale.
La Recova or Nuestra Señora de África Market is an authentic food market in Santa Cruz de Tenerife and it's the perfect place to discover the best of Tenerife's cuisine and foods from the Canary Islands in general.
Next to the fresh produce, cheese, honey, wine and local spirits, you'll also find stalls offering other items. It's a great spot for tracking down handcrafted goods and local souvenirs so that your trip to Tenerife remains fresh in your memory forever.
Information of interest
Tourist information
Related
plans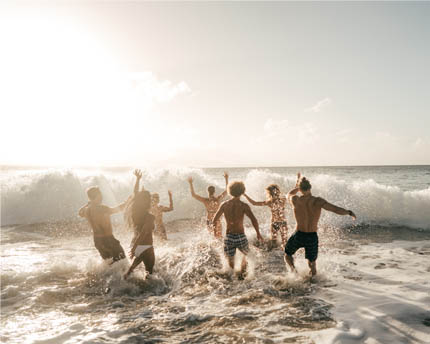 Leisure and Entertainment