Things to buy in Tenerife:
from crafts to delicacies
There are many excellent things to buy in Tenerife. Although you may think that the Canary archipelago's distance from the Iberian Peninsula would hinder the amount and variety of products sold on the islands, this is far from the truth. In reality, Tenerife and the rest of the Canary Islands offer a wide range of local crafts and delicacies.
It goes without saying that the best things to buy in Tenerife are locally-produced items, which can be found in a wide array of establishments. From the classic food markets situated in the island's main cities, to shops specialising in artisan or culinary produce.
To find the best things to buy in Tenerife, just go with your instinct and be open to surprises. You'll no doubt stumble across small shops with irresistible items in their window displays, as well as various craft centres often situated in historic buildings that deserve a visit in their own right.
What souvenirs to buy in Tenerife
Besides the usual key rings, badges, fridge magnets, dolls dressed in traditional costume and beach towels printed with the map of Tenerife, the island also boasts quality products that can also make perfect souvenirs. Below are some of the best things to buy in Tenerife:
Manta esperancera: A traditional shawl that became very popular a few years ago thanks to the music group Los Sabandeños. Made from wool in light colours, it was once used as protection against the adverse weather conditions of the island's mountainous areas.
Quilts and tablecloths: Calado is a type of openwork embroidery technique which consists of unravelling a piece of linen or cotton to create geometric and artistic patterns for quilts, tablecloths, napkins and other household items. The designs are lovely and the industriousness of those who make them is truly admirable.
Timple: A five-string instrument used in Canarian folk music made with different attractive designs. Thanks to its small size, it is the perfect souvenir to take home and remind you of the nights and festivals in Tenerife.
Aloe vera: This plant, which originates from the Middle East, has become one of the symbols of the Canary Islands as it can be found on almost all of the archipelago's islands. It requires very little care and is also known for its therapeutic properties.
Volcanic rocks: Although it is prohibited to collect rocks from the island's protected areas, it is possible to buy them in certain shops. Their shape, colour and even their lightness make them truly striking.
Pottery and ceramics: Tenerife's artisan pottery is characterised by the use of bright colours and by the influence of the pottery schools of the Iberian Peninsula.
Typical produce from Tenerife
Those looking for things to buy in Tenerife will find it easy if they have a discerning palate. Below are some of the island's star products:
Tenerife wine: There are five designations of origin and over 100 wineries in Tenerife. The star of the show are grape varieties of malvasia used to produce white wine, although the quality of reds is improving in leaps and bounds.
Tenerife cheese: Fresh cheese is the most popular on the island (it is used to make delicious fried cheese), but the consumption and sale of smoked and cured cheese is on the up; mostly goat's milk cheese, although you will also find mixed sheep and/or cow's milk cheese.
Red or green mojo sauce: It's best to buy freshly-made mojo, although various companies sell it in jars with more than acceptable results.
Bienmesabe: This paste made from almonds, honey, sponge fingers and lemon is a great topping for all types of desserts and can also be bought pre-made in jars.
Honey: Tenerife's honey is so unique and delicious that it has its own designation of origin.
Essential shops in Tenerife
The islanders have a special knack for presenting their produce for sale, which means that shopping in Tenerife is an experience that goes beyond a mere commercial transaction. Below are some of the most charming and interesting shops and shopping centres on the island:
Casa de los Balcones (San Francisco, 3, La Orotava): This eighteenth-century building is one of the most representative of La Orotava. It is also a must-visit for those who want to learn about the handcrafted calado Here you can buy table linens, quilts, curtains and a whole host of other textiles made according to the method.
Artenerife (Empresa Insular de Artesanía, Tomás Zerolo, 34, La Orotava): In addition to the shop in La Orotava, this institution created to promote the work of Tenerife's artists and artisans has shops in Santa Cruz de Tenerife, Las Américas, Puerto de la Cruz and on Playa de Las Vistas beach (in Los Cristianos).
La Alpizpa (San Francisco, 102): The shop of the Island Society for the Promotion of Persons with Disabilities, Sinpromi, sells products handmade by people with some form of handicap. The organisation has four centres in Los Cristianos, La Laguna, Puerto de la Cruz and Tenerife Sur Airport.
Tenerife Perla (Carretera General del Sur motorway, km 12, Armeñime, Adeje): A great place to buy pieces of jewellery made using both cultured and wild pearls from countries including Japan, French Polynesia, China and the United States, and the shop front is striking in itself.
Chocolates Lava (Zebenzuy, 10, La Laguna): Unique, original and frankly delicious recipes made using 100% artisan chocolate. Their shapes are inspired by the volcanic rocks formed by Mount Teide during its eruptions.
What to buy and where in Santa Cruz de Tenerife
The capital of Tenerife is the best shopping destination on the island, as it is home to the main shopping centres and countless franchises dedicated to fashion, accessories, decorative and household items, sports and much more. It also boasts other types of establishments where you can find particularly eye-catching things to buy in Tenerife:
Islenio (Plaza de la Candelaria, 6): Select products—all made in the Canary Islands—from the latest handmade fashions and household items, to typical souvenirs and local food delicacies.
Nuestra Señora de África Market (Avenida de San Sebastián, 51): Better known as La Recova, the main market of Santa Cruz is also one of the best places in which to buy food, from the archipelago's finest cheese and wine, to fruit, vegetables, meat, cold cuts, fish and, of course, delicious mojos.
Centro Comercial Meridiano (Avenida Manuel Hermoso Rojas, 16): One of the most impressive shopping centres in Santa Cruz, both for its design and sheer number and variety of shops. It is home to many of the main international franchises. It also boasts various restaurants and a multiplex.
Information of interest
Tourist information
Related
plans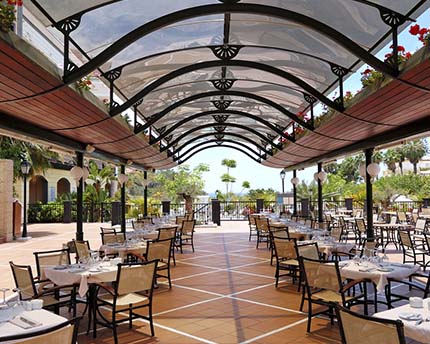 Food and Drinks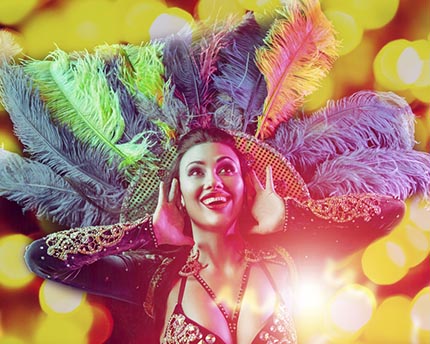 Leisure and Entertainment