All-inclusive holidays to Spain: Enjoy a VIP island summer
Live life like a true VIP and island-hop around the Spanish islands like a pro. From Mallorca to Tenerife and beyond, settle into island life in comfort and style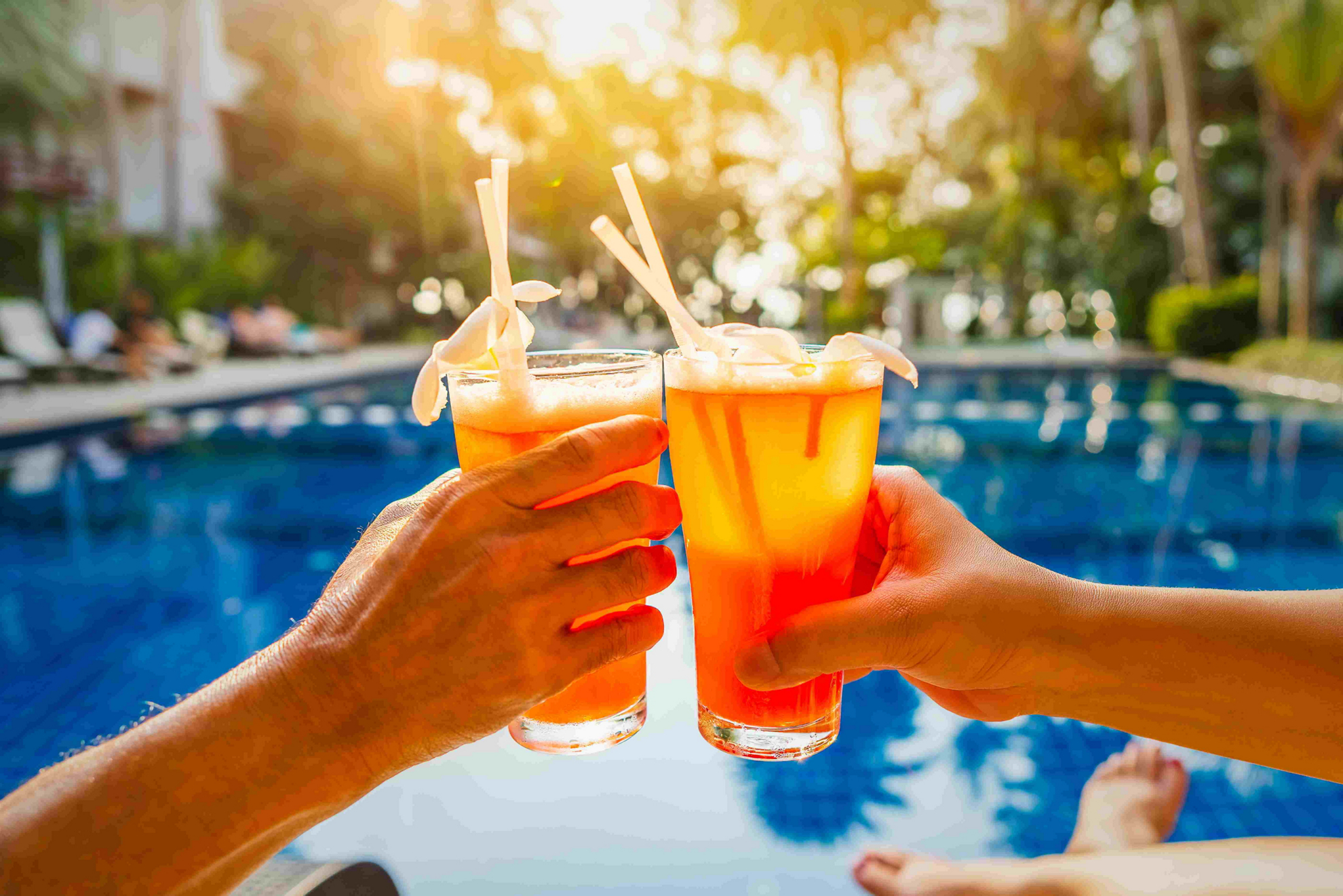 Psssst! Have you heard? There is a new way to enjoy all-inclusive holidays to Spain. If you are tired of trying to decipher what is included in the all-inclusive offerings promoted by hotels, then listen up. This year, the Barceló hotel group has launched a new and stylish all-inclusive package called 'All-inclusive Plus' where unlimited truly means unlimited and everything is taken care of from the minute you step foot inside the hotel. No ifs, no buts. So, pack your suitcases, apply the factor 50+ and say hasta luego to home's grey and cold weather. It is time to island-hop around Spain and let the Spanish sun melt away all your worries and stress.
Reasons to book all-inclusive holidays to Spain in 2022
If we were to list all the reasons why you should choose to book an all-inclusive stay, we would be here all day. But the truth is, today's hotels are more than just a place to sleep and shower; shower then sleep, they are the heart of your holidays. Your home away from home. It is important to choose a hotel that will offer you complete relaxation amidst idyllic surroundings since there may be days on your holidays when you don't fancy leaving the hotel at all. Holidays are supposed to be worry-free. They offer us the long-awaited opportunity for us to vacate our lives and recharge in beautiful, design-inspired surroundings. The Spanish islands have an alluring energy like no other. But with a limited time frame (and budget), it is hard to visit them all during your all-inclusive Spain summer holidays. That's why we have created the ultimate island-hopping itinerary so that you can see the very best that the Balearics and the Canary Islands have to offer.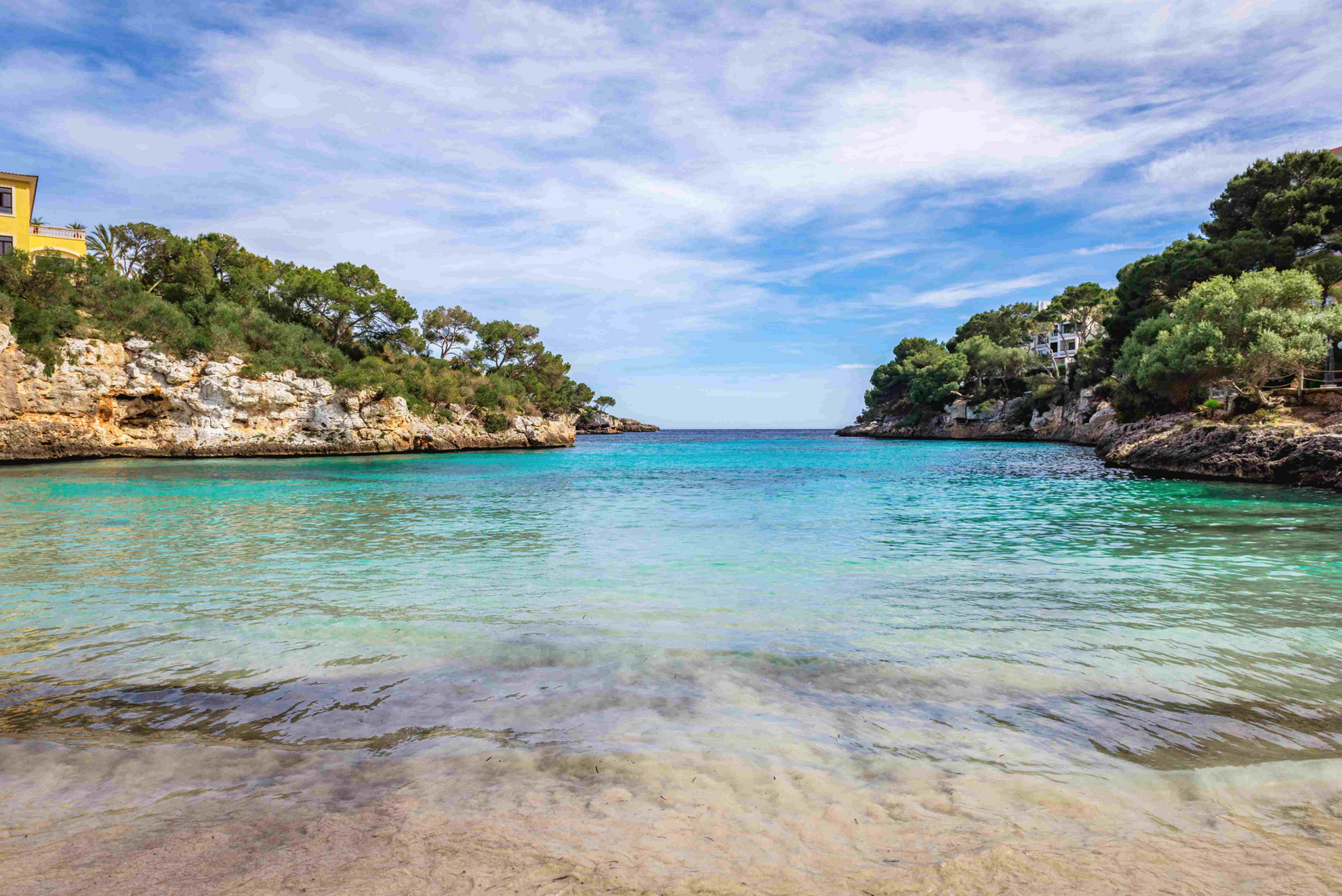 Discover Cala Ferrera on your all-inclusive holidays to Spain
Mallorca off the beaten track: All-inclusive breaks Spain
Kick-off your trip with a couple of days in Mallorca, the jewel in the crown of the Balearic Islands. It is a picture-postcard example of the Spanish Mediterranean at its best. Splash in the gin-clear waters or drive through the honey-hued villages framed with fragrant citrus trees and proud olive groves. 
Cala d'Or is a great place to pin onto your Google maps as it is one of the most popular holiday hotspots in the southeast of the island
Expect luxury, all-inclusive hotels that back onto the powder-white beaches of Cala Ferrera. If you are planning your all-inclusive holidays in Spain 2022, look out for the best all-inclusive deals to ensure that all you need to worry about is whether you choose to sunbathe by the pool or on the beach. Use this town as your base to venture off the beaten track and explore Mallorca's dizzyingly high mountain ranges. Or, head to Palma, the capital city for a spot of shopping before heading back to enjoy the benefits of your all-inclusive hotel.
All-inclusive Canary Islands 2022
Once you have spent a couple of days in Mallorca, it is time to jump on a plane to the Canary Islands. Known for their eternal springtime weather and fabulous volcanic beaches, these islands are a top choice for those wanting a spot of winter sun. You are spoilt for choice when choosing your next destination for your all-inclusive holidays to Spain since most of Barcelós All-inclusive Plus hotels are located in the Canary Islands. Stretching across Tenerife, Lanzarote, Gran Canaria and Fuerteventura these hotels offer ultimate peace and relaxation. The only stressful decision will be which island to choose. So whether you choose to enjoy the adult-only hotels Spain has to offer, or, you prefer family-friendly choices, the Canary Islands is a top choice for all.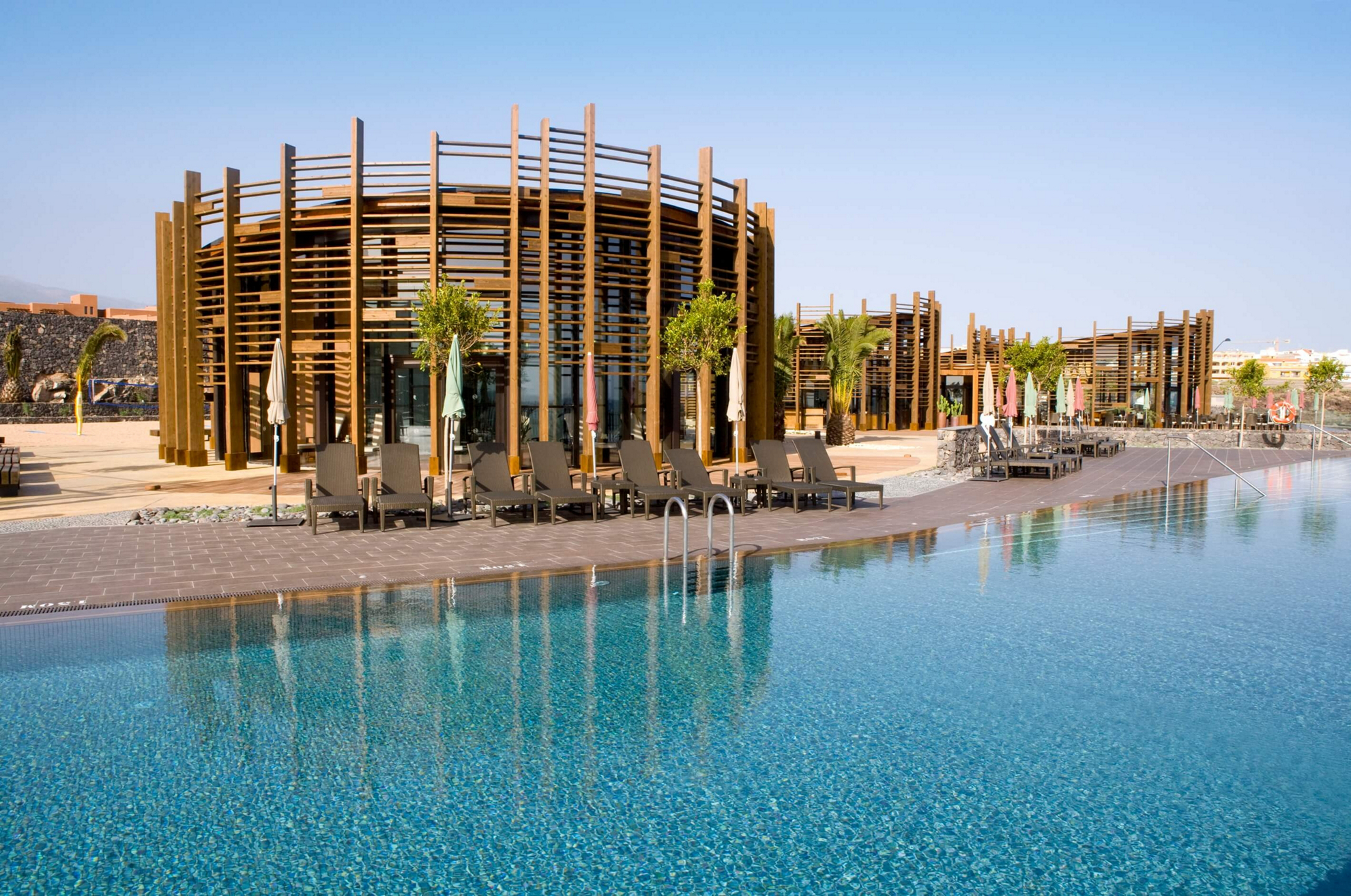 Book your all-inclusive holidays to Spain and explore Tenerife from the comfort of Barceló Tenerife
All-inclusive Tenerife 2022
Swap Mallorca's white-sand beaches with the ebony black volcanic sand beaches of Tenerife. Like chalk and cheese, these two islands could not be more different. Yet, Tenerife is bursting with charm and beauty, enchanting all who venture to this rocky, rugged outcrop of an island. For an all-around relaxing vacation, research the Tenerife south hotels' all-inclusive offering. The newly reformed, beachfront Barceló Tenerife boasts seven outdoor pools and has been awarded the UNESCO Sustainable Travel Pledge for its natural and cultural heritage. Explore the San Blas nature reserve on foot or by kayak or wind down in the state-of-the-art spa. On the days when you do want to venture out of the hotel, a trip to El Teide is a must. Just be sure to check the weather forecast if you plan to journey on the cable car. For families, the Barceló Santiago hotel is a great choice since there are plenty of dining options, perfect for picky eaters. Let your kids burn off steam at the Barcy Club daycare while you sip sundowners with views of the fabulous Los Gigantes cliffs.
Gran Canaria All-inclusive 2022
Jump on a plane and continue your island-hopping holiday as you venture to the neighbouring island of Gran Canaria. Home to Las Canteras, one of the best city beaches in Europe, beautiful colonial architecture and the famous Maspalomas dunes, Gran Canaria is not to be missed. For romantic inclusive holidays to Spain, book you and your partner into the newly refurbished Barceló Margaritas where you can enjoy royal-level luxury on top of the benefits provided by All-inclusive Plus. The 329 rooms have been so exquisitely decorated that it may be a struggle to venture outside but if you do, don't miss the opportunity to become a pilot for the day and fly across the island in a microlight. Or, take advantage of the free shuttle service that takes you to the Maspalomas dunes and Playa del Inglés. Another stand-out feature of this hotel is the CrossFit centre which comes fully equipped so that guests don't have to sacrifice their exercise routines while on holiday.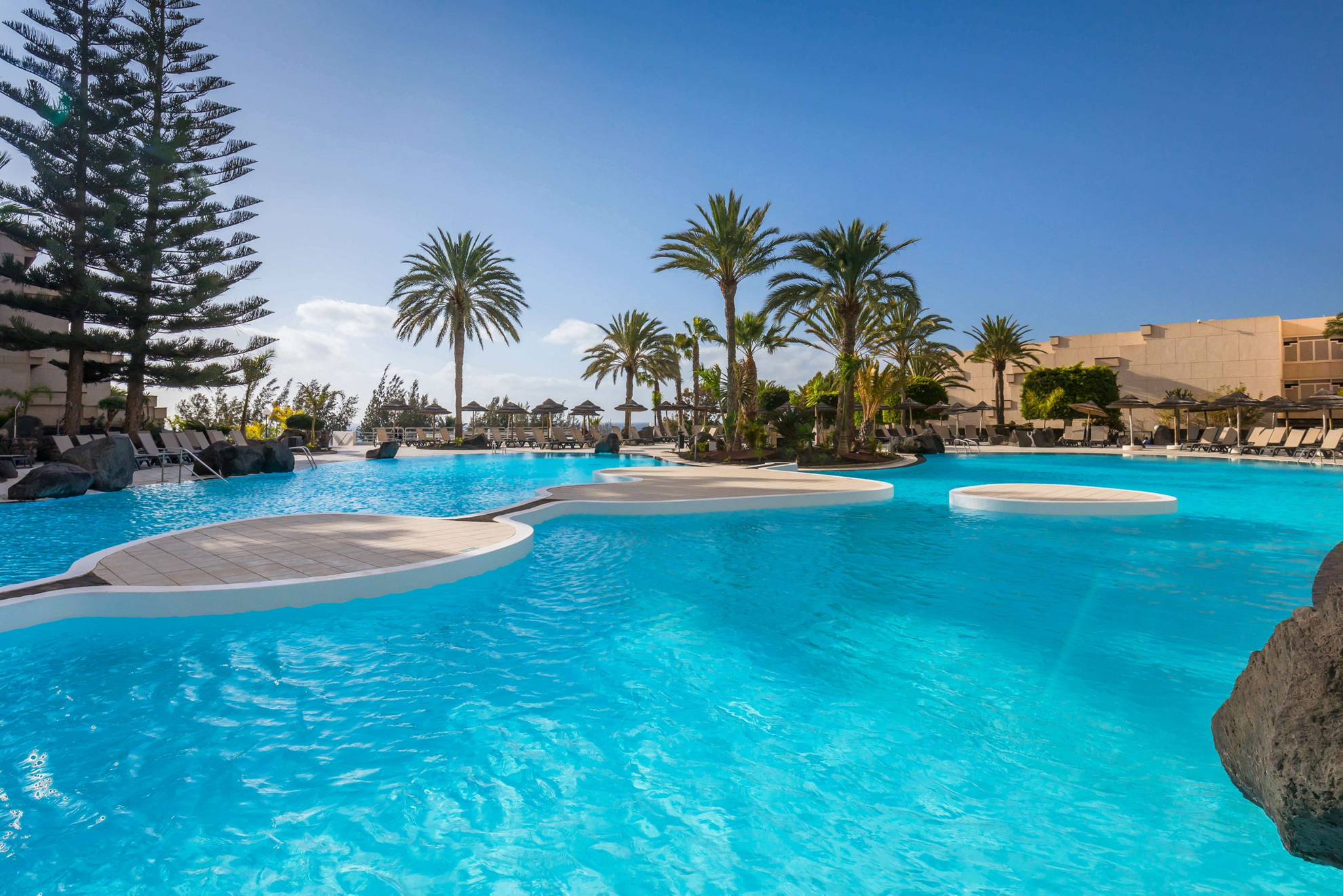 Lanzarote Active Resort is a good place to stay on your all inclusive holidays to Spain
All-inclusive Lanzarote 2022
All-inclusive holidays to Spain don't have to have you glued to your sun lounger 24/7, there are healthy options available too. If you got bit by the exercise bug while enjoying the all-inclusive plus facilities in Gran Canaria, you are in luck! 
Lanzarote all-inclusive holidays 2022 are saying adios to the old-fashioned ways and are spicing things up with an active offering for the whole family
Head to Costa Teguise where you will find spectacular beaches and resorts for energetic spirits. At the Barceló Lanzarote Active Resort, guests can not only enjoy the best all-inclusive Spain sports hotel facilities but also delicious local and international cuisine. From state-of-the-art gyms, a cycling centre and Les Mills 360º fitness solution classes to open water swimming, paragliding and diving - there will never be a dull moment. Not to mention, this hotel is just a stone's throw away from the spectacular Costa Teguise golf club and a short drive from a second golf course in Tías. 
Fuerteventura all-inclusive 2022
Rest and relax on your all-inclusive Canaries 2022 island-hopping adventure with a trip to Fuerteventura. The final stop on the inter-island route. Fuerteventura is the barefoot, bohemian version of Tenerife and Gran Canaria and provides an idyllic paradise for beach lovers. On this island, nature is the protagonist with sapphire-coloured natural pools enticing visitors for a swim and volcanic gorges that provide a brooding backdrop to the vast stretches of golden sand. This island is also home to not one but four of Barceló's all-inclusive plus hotels, including the all-inclusive Caleta de Fuste Barceló Fuerteventura Mar. Pick between the kiteboard-friendly sandy plains of Jandía or the cocoa-tinged landscapes of Antigua. But rest assured that wherever you choose to stay, you can enjoy a luxurious taste of island life, restock your vitamin D levels and eat the most delicious meals in even better company - all without having to leave the hotel. Now that is what we call value for money!