Best things to do over Christmas in Dubai
Ready for the festivities this Christmas in Dubai? Here's the best Christmas tree lighting events, Christmas lunches and festive hot spots that you can head to.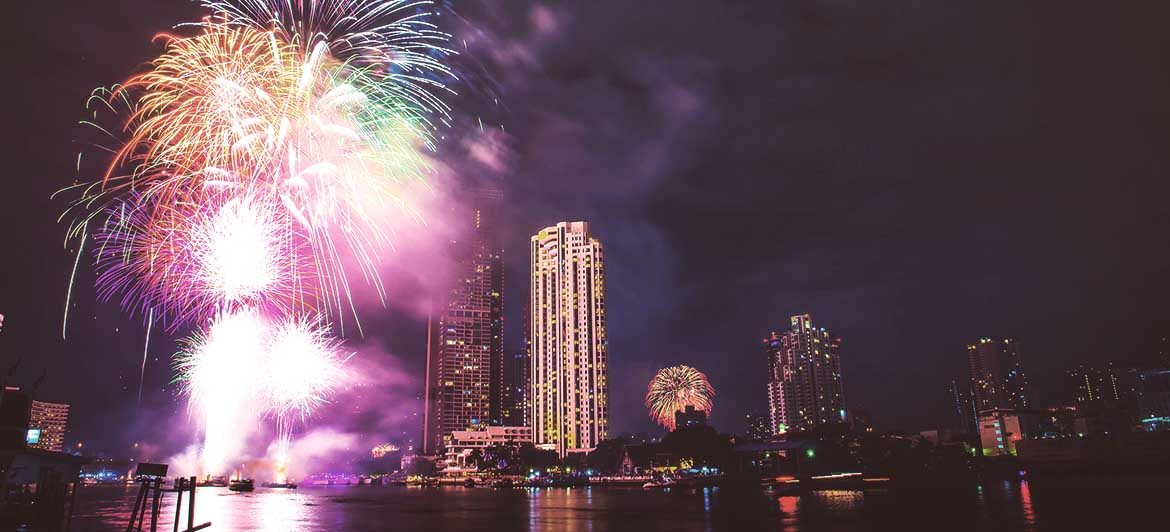 Christmas in Dubai is perfect for those who don't want to spend the festive period wrapped up and cosy the fire. Although it may not be a snowy winter wonderland, Dubai certainly gets into the festive spirit, where the hotels, shopping malls and restaurants are decked out with Christmas trees, classic Christmas decor, and hold special holiday events. The Dubai weather at Christmas is also idyllic, with average highs of 26˚C and lows of 17 ˚C, so you can expect a bright and sunny Christmas day!
Looking for the best hotels in Dubai for Christmas? Located south of the iconic Palm Jumeirah, among a skyline of numerous skyscrapers and residential towers, are the best apartments in Dubai: the Barceló Residences Dubai Marina. If you fancy spending the festive period chilling out in a swimming pool or hot tub with picturesque views, then the Barceló Residences Dubai Marina apartments are the perfect choice for your getaway. With plenty of shopping centres, restaurants and entertainment facilities right on your doorstep, where better to spend Christmas in Dubai?
Ready to get into the festive spirit? We've rounded up the best Christmas tree lighting events, Christmas lunches and festive hot spots that you can head along to, including the chance to get a present Santa himself. Let the festivities begin this Christmas in Dubai… 
Christmas in Dubai: Maison Mathis Arabian Ranches
Maison Mathis Arabian Ranches will be throwing a series of events for people to celebrate and enjoy the festive spirit. It all kicks off on Saturday 1 December, where you can get together around the Christmas tree along with complimentary mulled grape, mince pies and festive entertainment. Every Tuesday in December, you can listen to carol singers performing between 3-6pm. On 5, 12, and 9 December, from 3-6pm, children will be able to meet Santa at Maison Mathis, where they can get a photo with him as well as a present. In addition, from 20-31 December from 9-11am, you can get a chance to decorate some delicious gingerbread cookies. Be sure to head to Maison Mathis with friends and family on 23 and 25 December for a Christmas brunch, with live cooking stations featuring all the festive favourites. Indulge in a sumptuous roast dinner on Boxing Day, from 12pm onwards.
Christmas in Dubai: Reform Social & Grill
Reform Social & Grill Dubai is the city's first true British gastropub and family friendly restaurant based on one of London's most vibrant venues. Located in The Lakes, Emirates Living District, this hot spot features a restaurant, bar and idyllic garden with a lakeside setting. Head there for a festive feast, where they will be hosting a four-course Christmas brunch which offers a traditional roast turkey with all the trimmings, followed by mince pies, a yule log and a cheese board. 
Christmas in Dubai: The Irish Village
Don't miss the traditional Christmas tree lighting at The Irish Village, with two choirs performing carols on Monday December 3 at the popular bar in Garhoud. Mulled grape and home-baked mince pies will be served to the crowd during the switch-on from 7pm to 10pm. Families are encouraged to bring along their children for the festive experience!
The Irish Village will also be running its '12 Days To Christmas countdown', with a three-course meal available from 12 noon until 11pm every day. Indulge in a festive buffet laden with traditional Christmas goodies, carvery, turkey and trimmings and lots more. 
Christmas in Dubai: Dubai Winter Festival
Enjoy a magical weekend of festive fun at the popular Dubai Winter Festival, taking place from 6-9 December at the Dubai Media Amphitheatre. Now in its 6th year, the Dubai Winter Festival is the largest and most enjoyable weekend of festivities in the United Arab Emirates, boasting everything you could possibly love about Christmas in one place. Head to Santa's grotto, watch the tree lighting ceremony, have a snowball fight, shop at the winter market, build a snowman and enjoy the incredible live performances. Dance away to all your favourite Christmas songs and admire the magical snow falling every hour in this winter wonderland. 
Christmas in Dubai: Dubai Winter Festival
Dubai Parks is the Middle East's largest integrated leisure and theme park destination located on Sheikh Zayed road in Dubai. Dubai Parks  are certainly getting into the Christmas and New Year's spirit this year. Don't miss the incredible fireworks by The River; an event that will take place on every Friday in December. Riverland Dubai is all set to light up as the sky as night time approaches, and you can watch this spectacular show from one of the 40 restaurants and shops in the complex. The whole of Dubai Parks will glitter with white like a magical Christmas wonderland, so it is a must-visit for all the festive fanatics. 
Christmas in Dubai: Atmosphere, Burj Khalifa
Fancy wining and dining in the world's tallest skyscraper? Indulge in a festive experience at Dubai's iconic restaurant, Atmosphere, and enjoy a seven and five course menu filled with decadent delights. Treat yourself to a magnificent gourmet festive menu featuring Foie Gras Au Torchon with smoked eel and apple, obsiblue tartare with caviar, bergamot and kaffir lime, dover sole with crayfish and guanaja chocolate paired with passion fruit for dessert. If that were not enough, enjoy the live music and spectacular views of Downtown Dubai amidst the most exclusive of dinner settings. 
Christmas in Dubai: Question of Sport event
Have you ever wanted to come face-to-face with your footballing heroes? Well here's your chance… This Christmas, the Question of Sport event on December 7 is offering you the opportunity to meet some of your favourite footballing stars, including Irish legend Robbie Keane, and former England player Teddy Sheringham. The event promises a festive evening with six sporting personalities, so there will be even more names to add to this brilliant line-up of players. Fans will get a Christmas buffet and three hours of houses beverages while a DJ blasts out popular tunes.