How To Experience Mayan Culture on the Yucatán Peninsula
Mayan culture is everywhere you look on the Yucatán Peninsula. During your Riviera Maya vacation, take a journey back in time.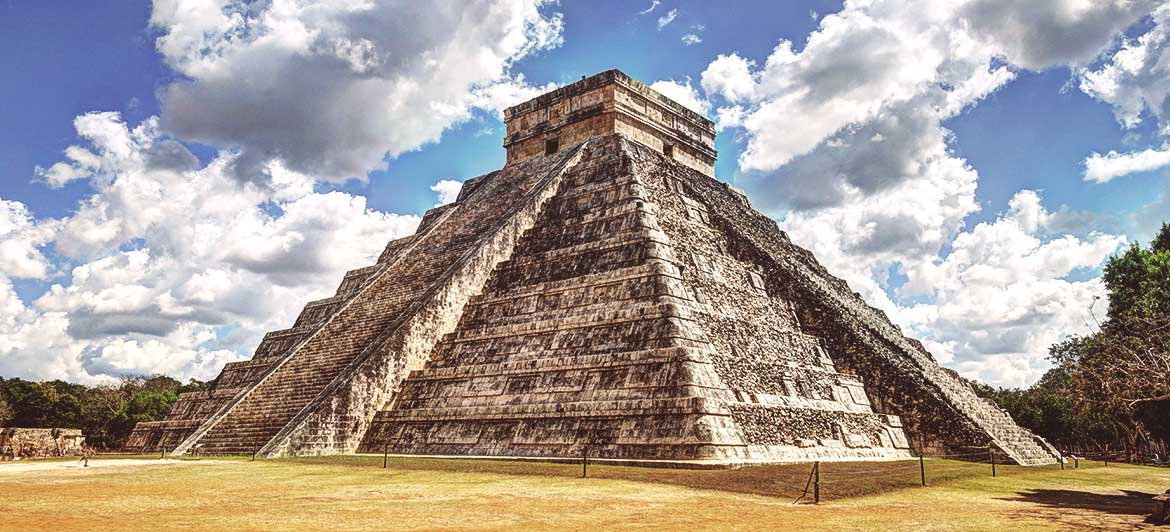 Chichén Itzá, isn't just a UNESCO World Heritage Site – it was recently named one of the New Seven Wonders of the World, alongside such attractions as Machu Picchu, the Taj Majal and the Roman Colosseum. In other words, it's a must-visit. Chichén Itzá was once the Mayan people's cultural and economic capital, and as you explore you'll feel deeply connected to this advanced civilization, via its towering pyramids, ornate temples and expansive ballcourts. Don't miss the 80-foot-tall Pyramid of Kukulcan – also known as El Castillo (The Castle). Located nearby, Occidental Tucancún's Chichén Itzá tour makes it easy to discover the site, offering comfortable transport, an expert bilingual guide, admission to the cenote and ruins, breakfast and buffet dinner, and drinks on the bus (beer, coffee and soft drinks).
Not far from Barceló Maya Grand Resort and Allegro Playacar, discover the world-renowned Tulum Archaeological Site, which is one of the most-visited Mayan ruin in all of Mexico, attracting more than two million tourists in 2017. Built in the late 13th century, this ancient city overlooks the Caribbean Sea and was an important trading post for the peninsula. As you explore, you'll find countless eye-popping sites, including ornate temples, towering step pyramids and the famous Castle, which served as a lighthouse in the pre-Columbian days. Despite its size, no more than 1,600 people lived in Tulum at a time – it's believed to be more of a religious and ceremonial center than a place of residence.
Good to know: Vacaciones Barceló's Tulum Explorer offer is a perfect way to experience this one-of-a-kind part of the world. You'll receive comfortable and quick transportation to and from your hotel, expert guidance throughout the site and much more.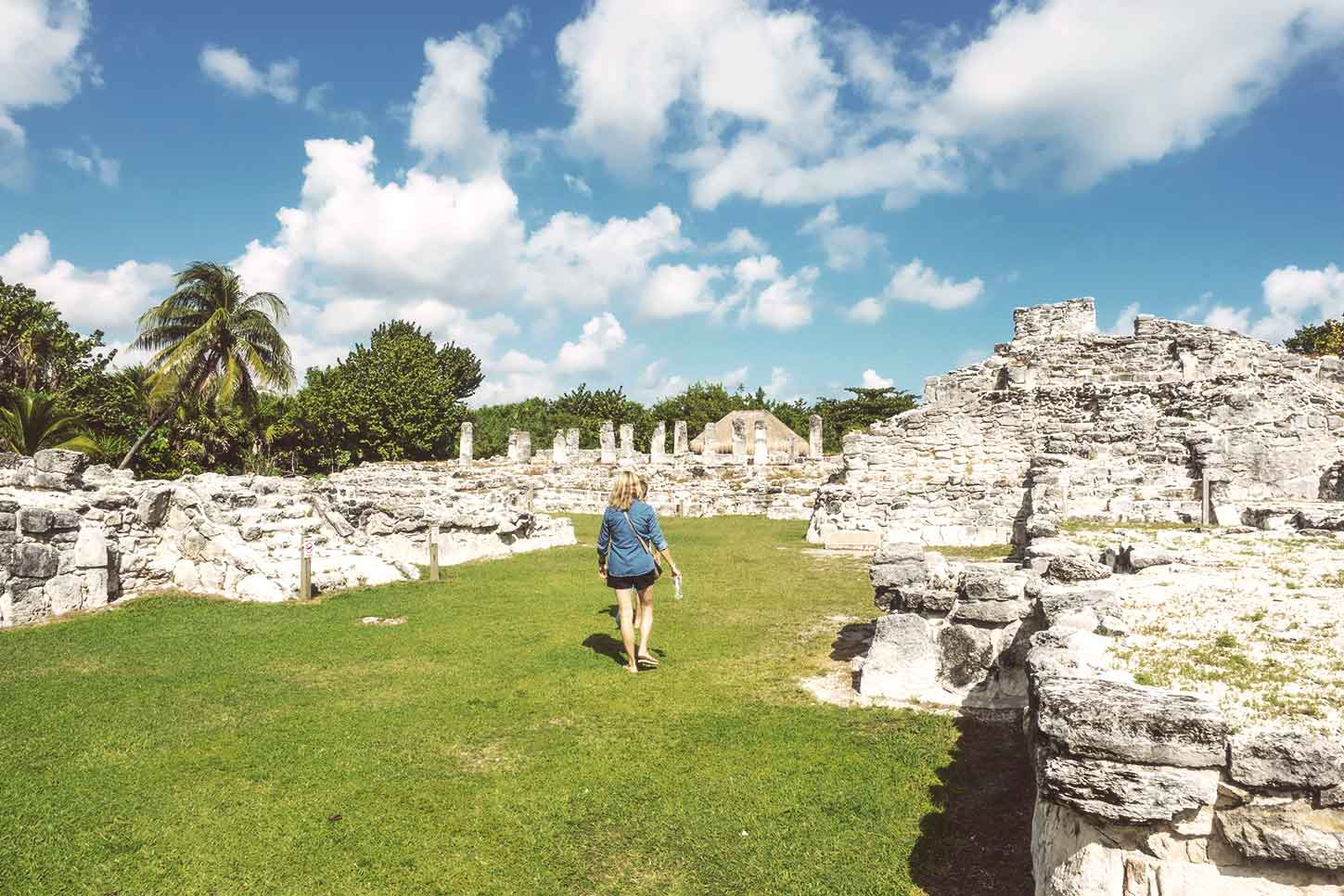 El Rey Archaeological Area
Unlike previously mentioned Mayan ruins, the El Rey Archaeological Area is an under-the-radar spot – meaning that there are usually far less crowds to deal with. All the better to enjoy an evocative gem from the Yucatán Peninsula's rich past. Another great thing that distinguishes El Rey is the fact that visitors can still climb on the 47 different structures that make up the site, which was once a primary Mayan maritime hub, as well as an important spiritual destination. Located right in the Cancún Hotel Zone near KM 18 , it is one of the most easily accessible Mayan experiences for guests of Occidental Tucancún and Occidental Costa Cancún.
If you're visiting the Yucatán Peninsula, don't miss your chance to experience the region's unique and fascinating cenotes – there are more than 7,000 of them here. Many of these natural swimming holes are open to the public, offering an otherworldly landscape to check out. But they're not just great places to swim, snorkel and scuba dive in crystal clear waters. Cenotes were also sacred spots for the Mayan people, serving as a gateway to the afterlife – you may have even seen one memorably depicted in the recent Pixar blockbuster Coco. They also had practical purposes for the Mayans; since there are not many rivers and lakes in the Yucatán region, cenotes were a primary water source. One of the most famous caverns is known as the half-moon-shaped Gran Cenote, with shallow areas in which to safely swim or snorkel as well as deeper areas that stretch down 32.8 feet (10 meters) for scuba diving. Another popular cenote destination is Chac Mool, famous for its fossils, stalactites and gorgeous, shimmering light.
Cancún's deep Mayan roots are exposed at Museo Maya de Cancún, located in the heart of the city's hotel zone. Offering access to one of the Yucatán's most important collections of Mayan artifacts, the sleekly designed museum features more than 400 incredible pieces of sculpture, ceramics and jewelry on display at any one time. A visit here will illuminate the fascinating rise-and-fall of the Mayan empire, and give you insight into the beliefs, traditions and day-to-day life of its people. This isn't just a museum – it also incorporates the archaeological site of San Miguelito, which visitors can explore. Be sure to see the detailed carving of the Mayan God Chaak, a great example of the heightened artistry that Mayans possessed.
Good To Know: Museo Maya de Cancún is just the beginning of a Mayan immersion in Cancún. Don't miss El Meco, which is home to the tallest archaeological structure in the area – the magnificent El Castillo, which is one of the only Mayan pyramids in the Cancún area.