These are the best Riviera Maya all-inclusive resorts
Forget about everything at a resort with views of paradise. All-inclusive resorts are a hit and the best are in the Riviera Maya. Would you like to know where?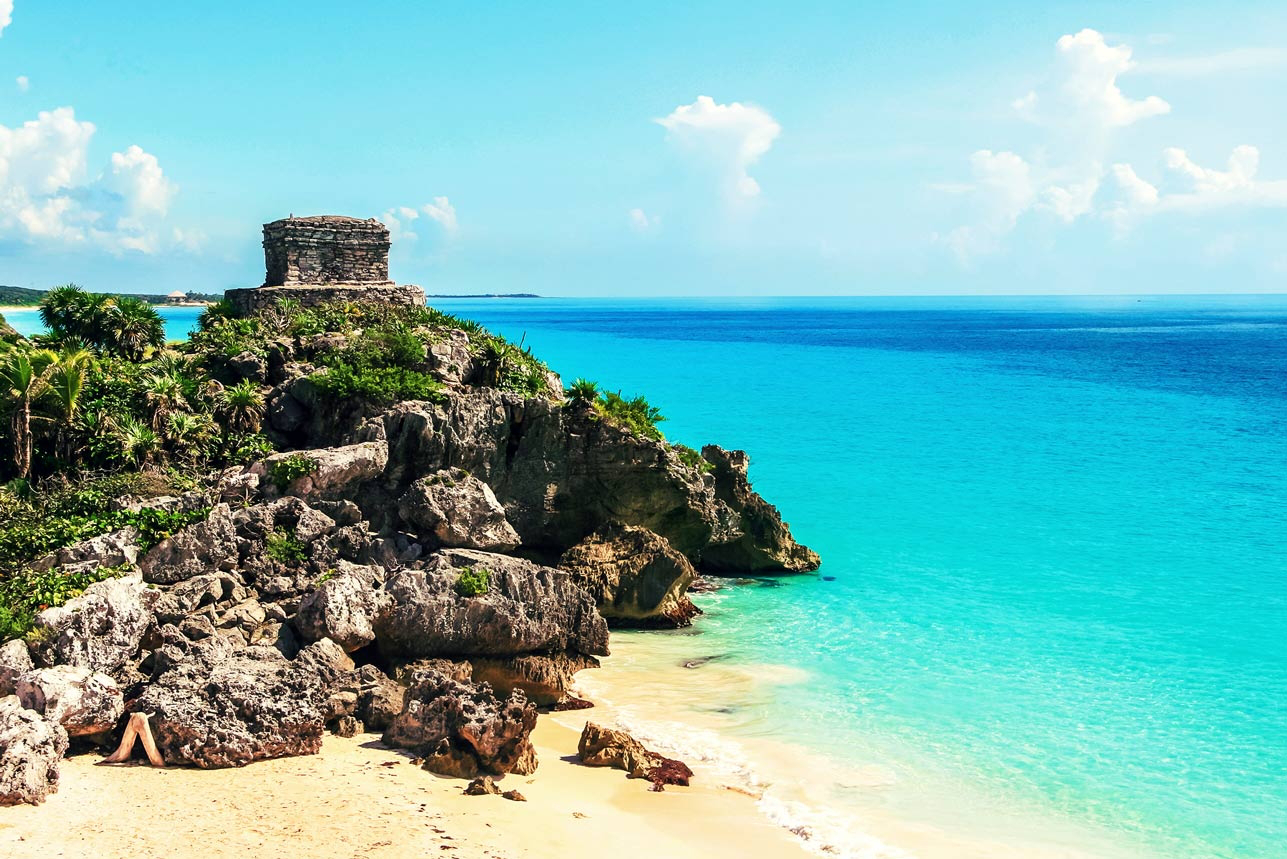 Autumn seems to last forever and winter is in a league of its own. If you are lucky enough to plan a getaway for these lethargic months, then the perfect destination is on the other side of the pond, not here. Wouldn't you like to stay at a Riviera Maya all-inclusive resort?
Give yourself a treat because you deserve an all-inclusive resort in Riviera Maya
Regardless of whether you have been here or not, the Riviera Maya probably holds a special place in your imagination because we all have friends, family members or acquaintances who speak endlessly about how amazing this region is. If you already know what paradise looks like, then you'll want to come back. If you have never been here before, then what are you waiting for to take part in those family conversations? This part of Mexico's coast is more than a beach destination, despite the fact that it has the best beaches. It is more than a destination filled with Mayan sites, although its ruins are some of the most spectacular. It is also more than a place for relaxing, despite the fact that it has the best all-inclusive hotels and resorts in the country. If you were undecided up until now, then combine this information with margaritas and Mexican tacos to make up your mind. The journey begins.
Before setting out, one of the first things that any traveler should do (unless they have an adventurous hippie spirit) is to make sure that they will be staying at a good hotel. These places are not just for sleeping and resting, especially in the Riviera Maya, so be sure to choose the best.
Take a break from autumn at these Riviera Maya all-inclusive resorts
If you want exclusiveness, then take note of this name: Royal Hideaway Playacar – Adults Only. Located right on the sand of Playa del Carmen, one of the Riviera Maya's best tourist areas, it has only 200 rooms and features a private concierge service as well as six international restaurants that include the Chef's Table at Las Ventanas restaurant, the only experience of its kind in the Yucatan Peninsula based on diners interacting with the chef through a private cooking demonstration.
This resort defines luxury for a number of reasons. Firstly, because you will be able to completely get away from everything and everyone thanks to the tranquility of not having children running around the pool. Secondly, and more importantly, because with the all-inclusive program, your biggest concern will be choosing which restaurant to dine at, what cocktail you will drink mid-afternoon, and whether to have a snack on the beach or at one of the terraces. Leave your wallet in the room.
Of the many experiences designed for guests, two stand out: an exclusive beauty treatment while sipping on a glass of rosé champagne and gazing at one of the best sunsets in the world (in shades of pink, by the way), and the role of the pool concierge, a private butler who takes on the duties of a sunburn supervisor to make sure the skin of every guest is perfect and healthy while they sunbathe at the beach or pool.
Read also: A vacation within a vacation: 6 reasons to stay at a Riviera Maya Resort
Give yourself a treat because you deserve an all-inclusive resort in Riviera Maya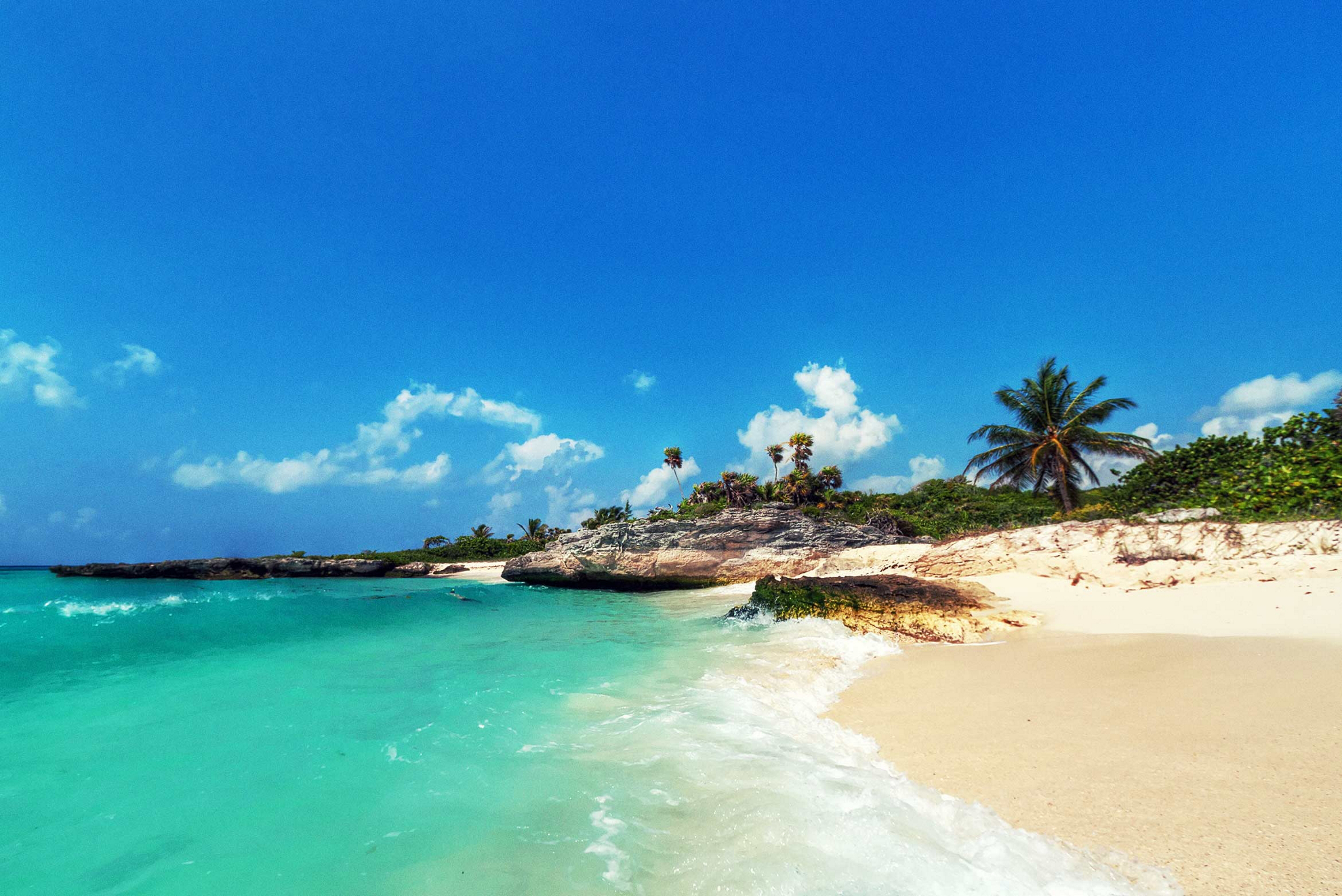 As part of this initiative to discover the Riviera Maya, the Barceló Maya Grand Resort is on another level, as hinted by its tag line. Here, guests stay at one of the establishment's hotels but actually enjoy five: Barceló Maya Palace, Barceló Maya Beach, Barceló Maya Colonial, Barceló Maya Caribe and Barceló Maya Tropical.
Water is the main feature of this spectacular resort because wherever you look, turquoise blue fills every space. All of the hotels overlook the Caribbean Sea and have direct access to the beach, but if you're not a fan of saltwater, you can always lounge by a pool. The pools include alternatives only for adults or children, in addition to the ones in the U-Spa that are perfect for relaxing after a hike or excursion. Thanks to the all-inclusive programs, you can eat a hamburger in bed at dawn or enjoy the best cuisine (with an honorable mention for sushi) that the hotels have to offer since they all feature specialty restaurants focused on different types of food.
If aside from swimming and enjoying the pleasures of good food and the Caribbean sun your body wants some activity, then be sure to book your vacation at the Allegro Playacar hotel. With its fully-equipped facilities, you can play sports in the beach area, which is fitted for water sports (body boarding, sailing, scuba diving, snorkeling, kayaking, fishing and more), as well as in the hotel grounds. There are tennis courts, a basketball court, a volleyball court and a ping pong table, and golf enthusiasts can visit the nearby golf course less than two miles away.
The most incredible cenote swimming holes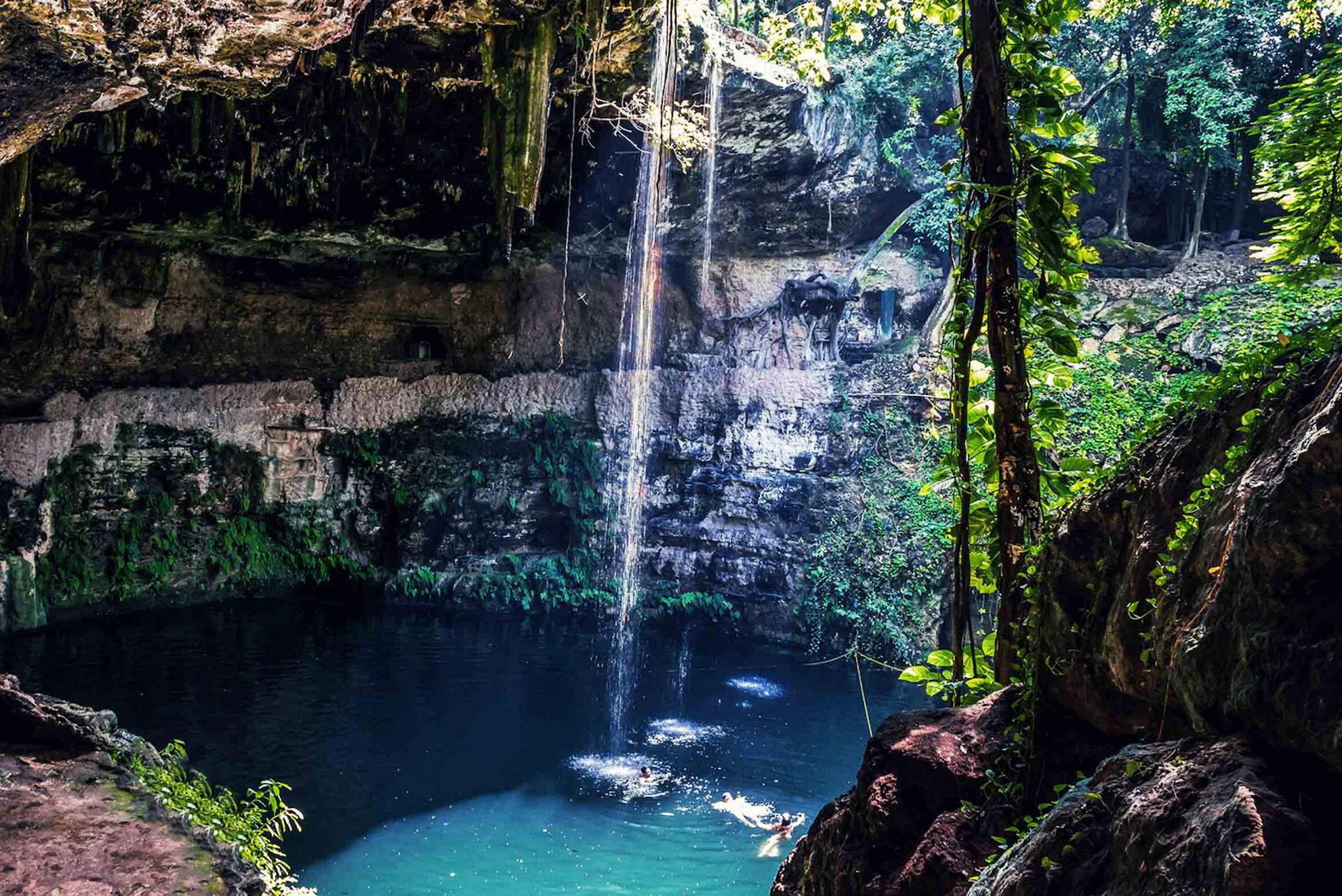 The submarine world of the Caribbean deserves a special mention because everything you will see below water is as spectacular as what exists above water. Cenotes, incredible water wells located inside the grottoes eroded by rain or underground currents, are natural attractions that nobody in their sound mind should skip.
One of the most famous is only 20 minutes from Playa el Carmen: Chac Mool. This cavern, which has a medium difficulty for scuba diving and a maximum depth of 42.7 feet (13 meters), is famous for its fossils, stalactites and light. Kantun-Chi, which means "yellow stone mouth" in Mayan, is an ecological park that invites guests to swim in the cool water of its swimming hole and explore its cave. Aktun-Chen is another park that covers 400 hectares of untouched tropical jungle, with swimming holes that boast crystal-clear water.
One of the most famous caverns is the one located 2.5 miles from Tulum. Known as the Gran Cenote, it has a half-moon shape with shallow areas in which to safely swim or snorkel as well as deeper areas that stretch down 32.8 feet (10 meters) for scuba diving. Visitors can enjoy this place under the clear sky as well as in the corners covered by stalactites.
Dos Ojos, which is 40 minutes from Playa del Carmen, consists of two caves that will leave you awestruck. With two entrances, one through each eye, the one on the east is preferred by scuba divers and the one on the west is the favorite for snorkelers. Regardless of the side, you will be amazed by the swimming hole's light and the underwater secrets it hides.