Ten reasons you should make a stopover in Dubai
Travelling between destinations and looking to stopover in Dubai? We have you covered. Discover the best way to spend time in the city of gold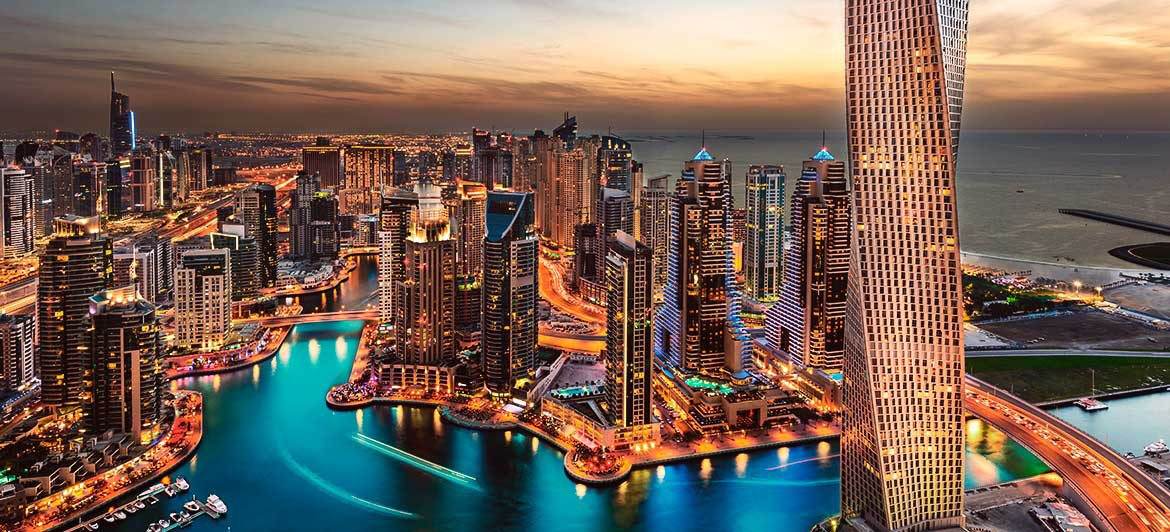 If you plan to travel east any time soon make sure to fly via Dubai. Breaking up a trip is not ideal but when called to do so, here is no better place to do so than the United Arab Emirates. A stopover in Dubai is the perfect opportunity to discover this amazing place. Whether you have 6 hours, 12 hours or 24, there is so much to see and do that you can turn your stopover into a mini-holiday. So, be sure to research what to see and do in Dubai as there is a buzzing cultural scene just waiting to be discovered. But, before we get stuck into planning out your trip, let's look at a few of the logistics.
Can I leave the airport during a layover in Dubai?
The short answer is yes, but there are a few catches, and it will all depend on how long you have between flights. For example, if you've just got a few hours between flights, then it's definitely not worth leaving the airport. There are plenty of things to do in the Dubai airport to keep you entertained. On the other hand, if you have a long stopover in Dubai then leaving the airport is absolutely fine, as long as you have the right visa. You don't need a visa if you're just transiting through Dubai airport. But, travellers from most countries will need one to leave the airport. Find out about your visa requirements using the Emirates tool. If you're booking with Emirates or Etihad, which you may well be if stopping off in Dubai, you can get your hands on a visa through the airline.
Skyline of Dubai
Why Dubai? 10 things to do in Dubai
If you'd rather have things organised for you than go it alone, you can even book a tailor-made Dubai layover tour in advance. Now, let's turn our attention to all the reasons why you should purposefully book yourself a stopover in Dubai, and add an extra mini-holiday to the beginning of or to the end of the main event. Start planning what to do in Dubai on your layover now.
Did you know? There are seven times more foreigners than locals in the United Arab Emirates
1. Flights via Dubai: the perfect stopover location, wherever you're going
Jet Lag can be a killer, but a cleverly planned airline stopover in one of the best stopover cities can be your salvation. Bear in mind that Dubai is only 4 hours behind Australasia and East Asia, 4 hours ahead of Europe, and 8 hours adrift of the United States. That means you can start adapting whilst you're still en route.
On top of that, flights with a stopover in Dubai are usually fairly reasonable, especially if you're flying with Emirates. This is their hub, so you'll avoid premiums for multi-day layovers.
2. Stopover in Dubai, and you might just be in town for a big event
There's always something interesting going on in Dubai, but 2021 was a particularly big year thanks to the Dubai Expo. Expo 2020 ran from October 2021 until March 2022, and over 190 countries participated. But just because it has been and gone, don't panic. Those visiting Dubai are always faced with a buzzing cultural scene full of new things to do in Dubai all year round. Even during the balmy winter months, there are all kinds of big festivals here, from film to literature to jazz.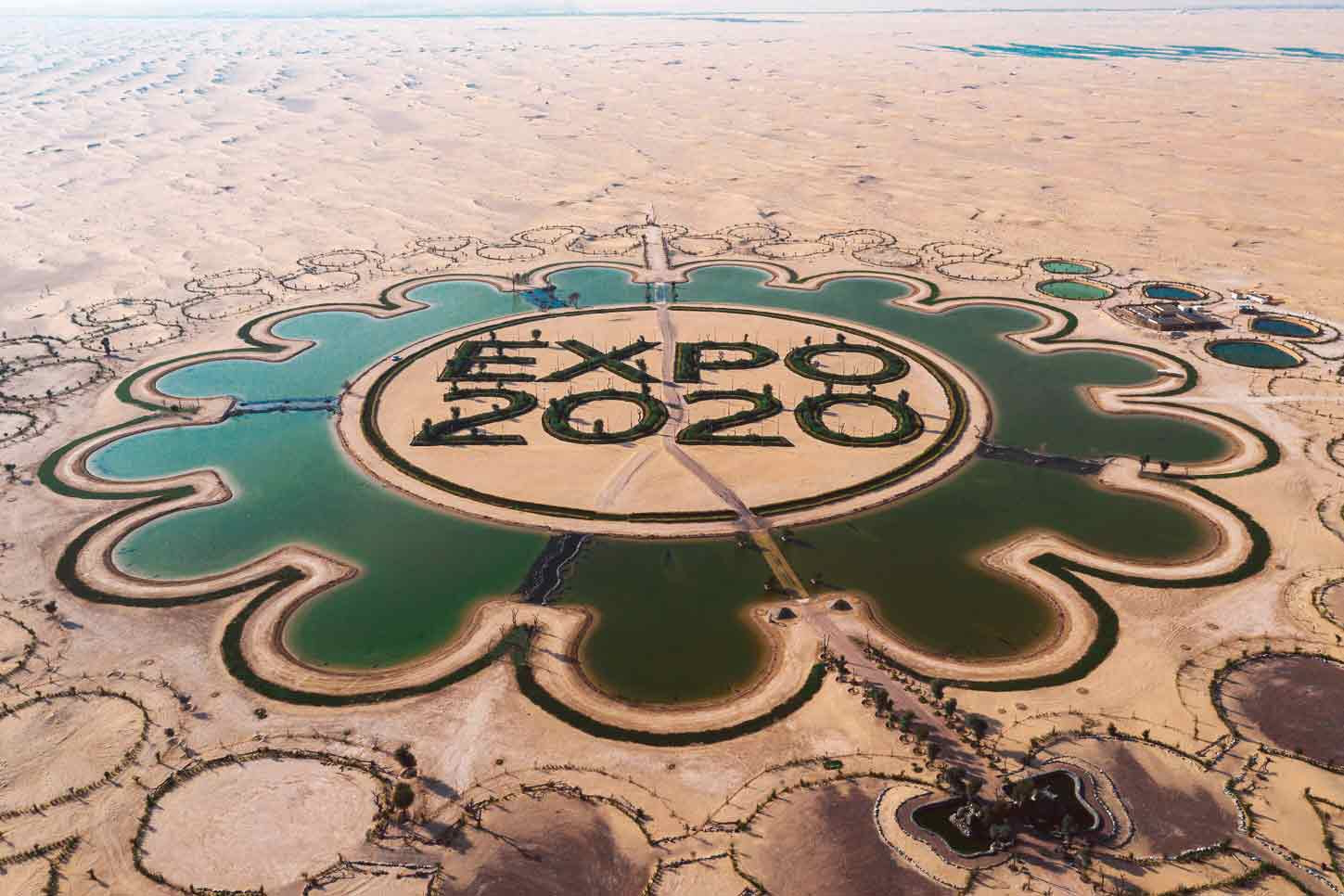 Looking at what to do in Dubai? There are all kinds of big festivals here
3. What to see in Dubai if you're on the quest for history
If it's a dose of history or culture you want on your stopover in Dubai, there is plenty of that. You can still find traditional souks where you can haggle over textiles and spices. Head to the Al Shindagha Museum to understand how this city developed into the futuristic place it is today.
4. Dubai airport to the Burj Khalifa: see the world's tallest building
Use your stopover in Dubai to tick the world's tallest building off your to-see list. The Burj Khalifa is an incredible 828m high and is an awe-inspiring sight, and it's only a 15-minute taxi ride away from the airport, or half an hour on public transport.
Did you know? In Dubai, you can get a fine for showing public displays of affection, dancing in the street and eating on the metro
5. Shopaholics spending 1 day in Dubai can enjoy the ultimate retail therapy
The Dubai Mall is the second-largest in the world, a fact which is bound to get any fashionistas raring to pay it a visit. If shopping sounds like the perfect way for you to relax between flights, look no further.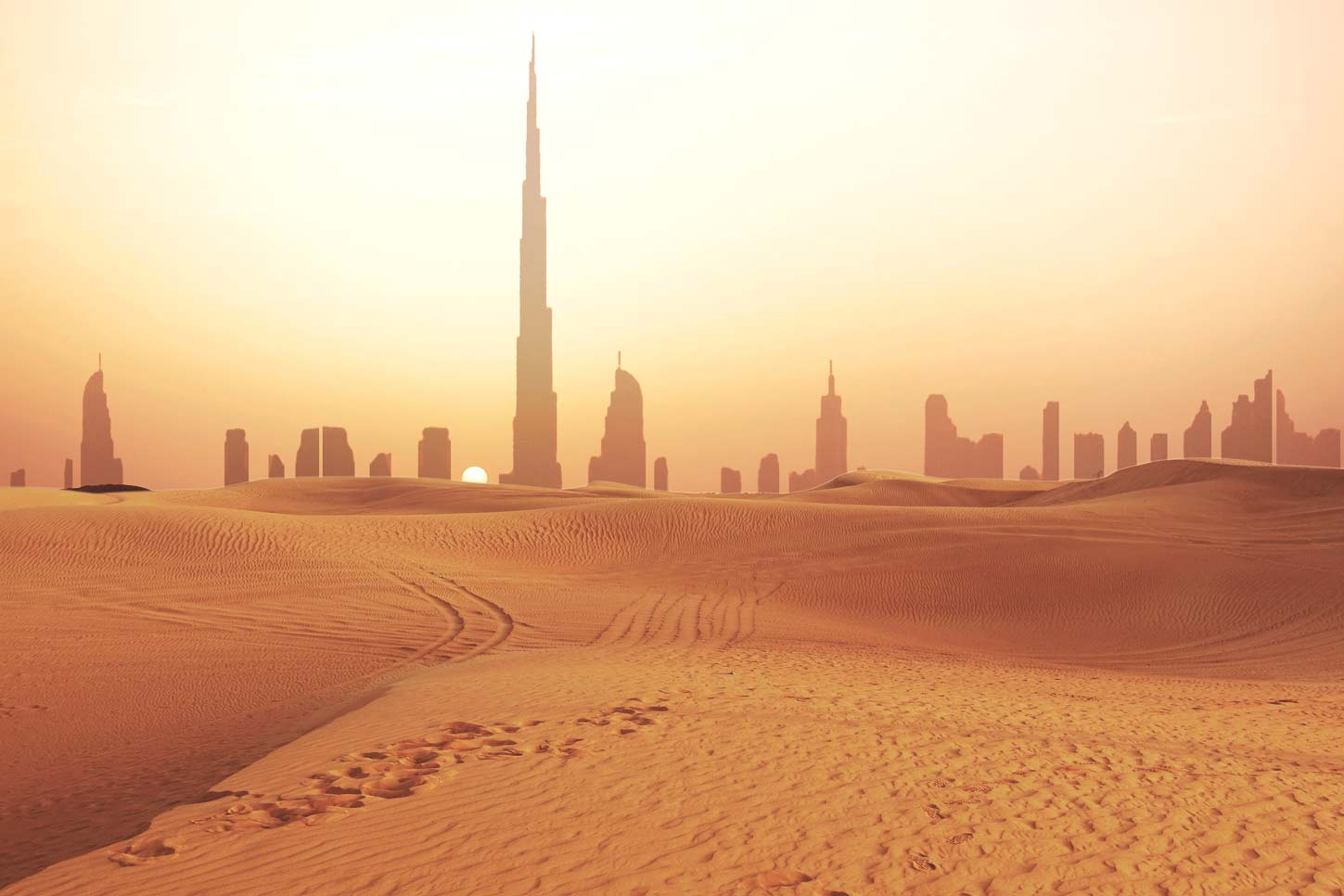 Have an airline stopover that you need to fill? Plan a trip to the deserts of Dubai 
6. Activities around Dubai: discover the desert
Wherever you've come from or are heading to, the deserts of Dubai are almost certainly going to be an incredible contrast.
If you book a flight with a stopover in Dubai, why not spend one of your nights in Dubai out amongst the sand dunes? Discover what life was once like for the inhabitants of this harshly beautiful area but with a dash of luxury thrown in.
7. Things to do in Dubai on a layover: Discover why Dubai is called the city of gold
If you are looking for things to do in Dubai during a layover look no further than the Dubai Gold Souk. Located in the city's commercial business district of Deira, this market is packed full of over 380 local jewellery traders, some of whom have been selling there for 40 years. The main items on sale are gold, silver and precious stones such as diamonds. It is not uncommon to score good deals so make sure that you practice your haggling skills before going here as you will be likely to need them. 
8. Cool things to do in Dubai: Dubai Miracle Garden
Stretch your legs and enjoy the delights of nature as you kill time between your flights. The best place to do this? The Dubai Miracle Garden. It is one of the best attractions in Dubai for fans of floral art and it is the world's biggest natural flower garden. It holds approximately 50 million flowers and 250 million plants and stretches over 72,000 square metres. The spectacular sculptures created from flowers and the colourful displays make it an ideal place to visit as a family.
9. Dubai fun things to do: Enjoy a pick me up at the Dubai Coffee Museum
Be sure that energy levels are supercharged in order to enjoy all the unique experiences in Dubai. Let experts guide you around the installations and discover first-hand the history of coffee making in the Emirates. See all the tools and machinery used in the process and enjoy a tasting of Arabic coffee as you listen to the stories about coffee's impact on Dubai. Travel back in time and uncover the reasons why coffee has become such an important part of Dubai culture over the years. A must-do in Dubai for coffee lovers.
10. Best activities in Dubai for kids: Aquaventure Waterpark
Shelter from the heat of the day and keep kids happy with a trip to the Aquaventure waterpark, the world's largest water park. Push your adrenaline levels to the limits with the exciting array of slides. Or, take to the skies on the zip-line circuit. There is also a beach and the chance to witness some incredible sea life up close and personal at their aquarium. Kids will love playing on all the rides and it's an ideal way to keep them cool and wear them out before their next flight. With its central location and enviable fun factor, Aquaventure is definitely on the list of adventure places in Dubai with kids.
Where to stay on an overnight layover in Dubai
The key to making the very most of your stopover in Dubai is to book yourself into one of the best hotels in Dubai, whether it's just for a night or you fancy getting comfortable and staying for a few days. Not sure where to start your hotel search? If it's the best stopover hotel in Dubai you're looking for, then don't skimp on luxury. Dukes The Palm is home to the iconic Dukes Bar plus it also has its own private beach for the ultimate relaxing getaway. What's more, it also offers a whisky and cigar bar, a champagne and tea bar plus it is renowned for its mouth-wateringly delicious fusion food. 
Relax and enjoy your long layover in Dubai
As you can see, there is no shortage of things to explore in Dubai on a layover, whatever your tastes or your final destination. These are just our suggestions of the must-do things in Dubai but be sure to do your own research to ensure that your stopover in Dubai goes as smoothly as possible. So, plan a few days to relax in your hotel, acclimatise to the new time zone and discover your surroundings, and then let the adventure continue.