The 10 most scenic spots in Riviera Maya
Where should you go if you want to experience the very best Riviera Maya sightseeing spots? We've narrowed it down to the best of the best.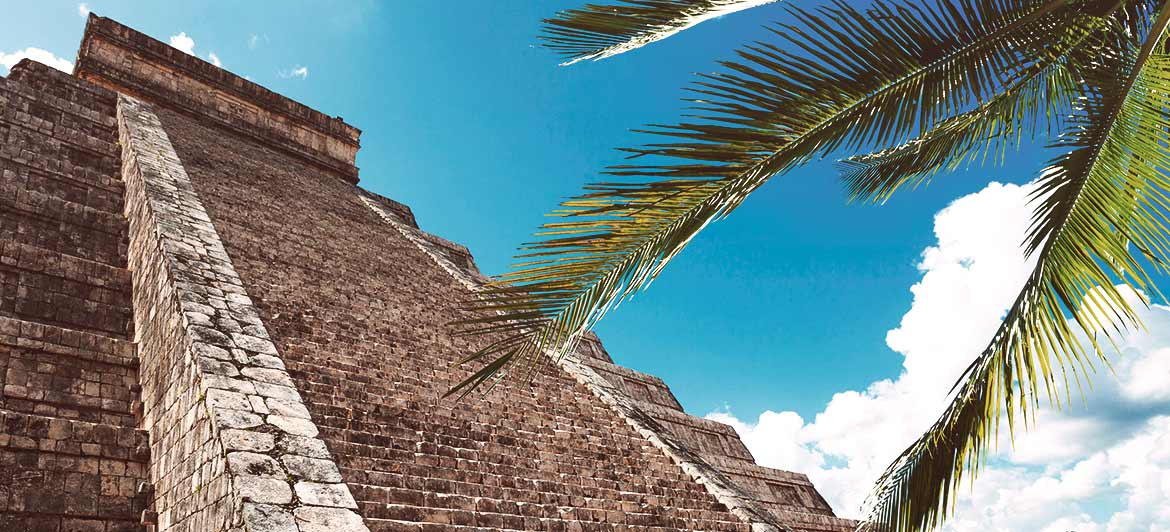 Let's face it. Riviera Maya, located on the Yucatan Peninsula's gorgeous coast, is one of the most spectacular spots on the planet. The Caribbean Sea, the colorful architectures, the dazzling cenotes, the ancient Mayan ruins … it all combines to create a destination filled with Instagram-ready eye-candy. But it's so beautiful that you may find yourself asking where should you go if you want to experience the very best Riviera Maya sightseeing spots? We've selected the best of the best to make things easy for you during your all inclusive vacation at Barcelo Maya Grand Resort (comprised of Barceló Maya Beach, Barceló Maya Caribe, Barceló Maya Colonial, Barceló Maya Tropical, the all-suite, AAA Four-Diamond Barceló Maya Palace and the brand-new all-suite, adults only Barceló Maya Riviera).
You can't come to the Riviera Maya without seeing one of the most iconic sights in all of Mexico. Chichén Itzá, located on the Yucatan Peninsula, was recently named one of the New Seven Wonders of the World – and when you arrive, it's easy to understand why. This complex of Mayan ruins were built centuries ago, but they still look unbelievably astounding, with towering pyramids, ornate temples and expansive ballcourts.
Good to know: Vacaciones Barcelo offers a Chichén Itzá Plus experience. On a roundtrip guided trip, you'll have plenty of time to wander the site's best spots.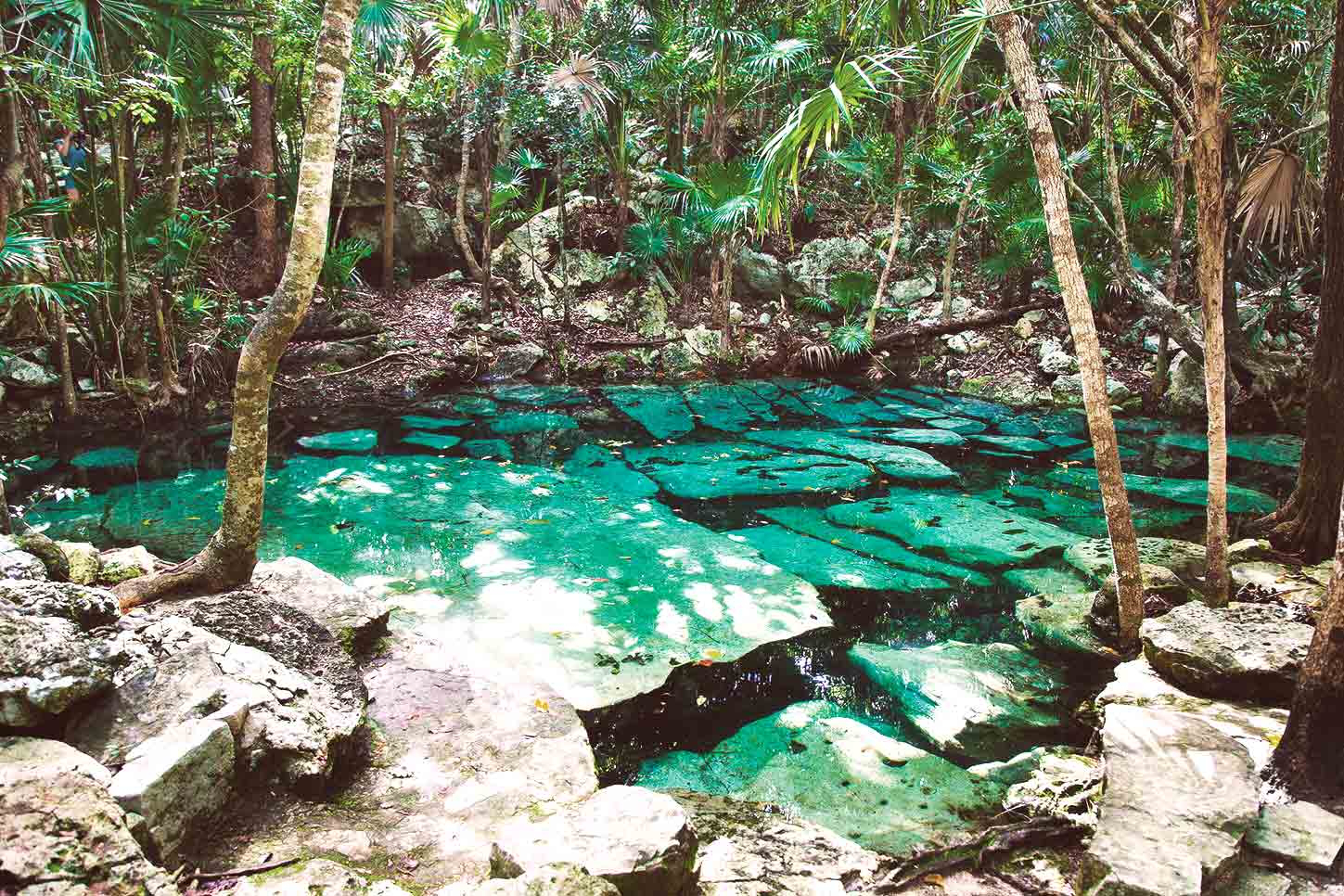 Riviera Maya cenotes are breathtaking. These serene natural swimming holes offer perfectly blue water – which is where the name "Cenote Azul" comes from. Just setting your eyes on Cenote Azul (located near Barceló Maya Grand Resort) will give you a peaceful feeling. But they don't just look good. Dive in for an otherworldly aquatic experience. Learn more about Riviera Maya cenotes.
Isla Mujeres is the definition of a hidden island paradise, with scenic vistas galore. There are countless Instagram-worthy adventures to be found on Isla Mujeres (which translates to "Bay of Women"), from snorkeling and kayaking in crystal clear waters amidst dazzling tropical fish to ziplining through a canopy of trees.
There are countless beautiful Riviera Maya beaches – including Akumal, located between Tulum and Playa del Carmen. The sugary white sands are enough reason to visit Akumal. But that's just the beginning. For one thing, this Riviera Maya beach is a haven for nesting sea turtles. Between May and November every year, hundreds of these majestic creatures come to Akumal to lay eggs.
There's no way to sum up the things you'll see and experience at Xcaret Eco-Park, located adjacent to the all inclusive Occidental at Xcaret Destination. But one sight you have to see is Paradise River. This gorgeous waterway offers stunning scenery as you float gently onboard a comfortable raft. Don't get too comfortable, though – you'll want to keep an eye out for wildlife, including blue crabs, iguanas, peccaries and other friendly creatures.
Chichén Itzá is only one of Riviera Maya's most amazing historic sights. Perched on a cliff overlooking the Caribbean Sea, you have to see these ancient ruins to believe them. Tulum is nothing less than a trip back in time.
La Quinta Avenida (5th Avenue Playa del Carmen)
La Quinta Avenida is the beating heart of Playa del Carmen, with a wealth of shopping, dining and nightlife options. But it's also just a great spot for soaking up the unbeatable Riviera Maya visual atmosphere, with pastel-colored buildings, buzzing crowds, beautiful public art and much more. It's a feast for the eyes. Learn more about La Quinta Avenida.
A UNESCO World Heritage Site, the Sian Ka'an Biosphere spans 1.3 million acres of tropical jungles, forests and waterways. There's so much to see at Sian Ka'an. You'll spot such wildlife as jaguars, pumas, and spider monkeys. You'll take an eye-popping journey on the Ancient Mayan Route, a river boat ride that travels along an ancient Mayan trade route. And the scenery is even better beneath the waves. Sian Ka'an is one of the best Riviera Maya snorkeling destinations, too. Learn more about Sian Ka'an Biosphere.
Puerto Morelos is one of the best kept secrets of the Riviera Maya sightseeing world. Located between Playa del Carmen and Cancun, this charming seaport village looks like a postcard that has sprung magically to life. Spend an afternoon soaking in the rustic architecture, pristine beaches and sparkling Caribbean Sea.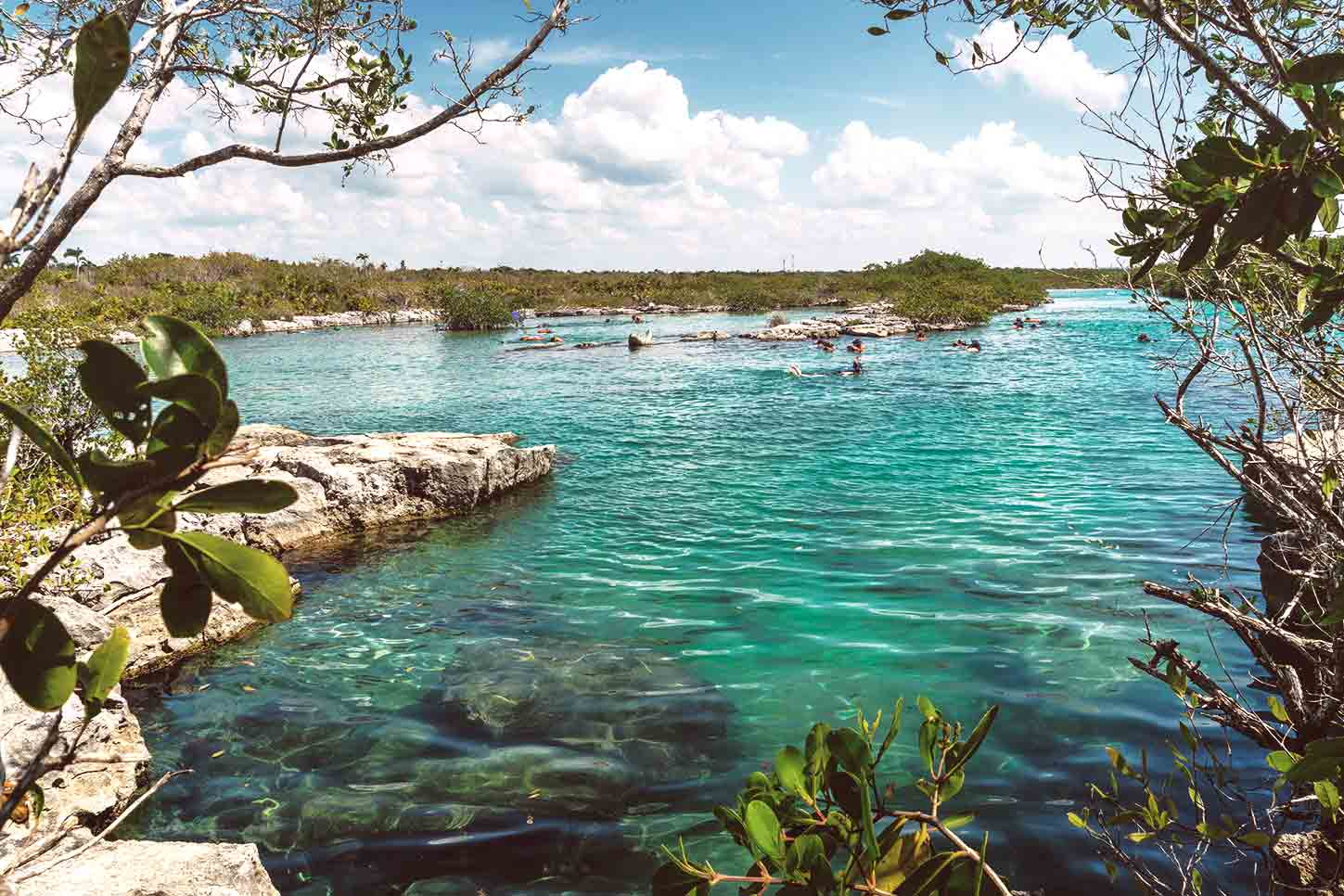 Twenty minutes south of Playa del Carmen, discover the picturesque Yal-Ku Lagoon. With crystal clear waters, Yal-Ku is a snorkeler's dream come true. It's a great place to get a glimpse of the Riviera Maya's most amazing marine life, including tropical fish, manta rays and sea turtles.
No matter where you end up on your Riviera Maya sightseeing adventures during your vacation, you'll encounter amazing sights. Start planning now!