What to buy in Cairo,
check out the best souvenirs
Shopping in Cairo is not usually the main reason for visiting the Egyptian capital; however, after seeing the wide range of things offered by the city, it will surely become a major attraction. The hustle and bustle of this destination also applies to shopping since you will find dozens of stores, boutiques, stalls and bazaars where you can spend hours browsing. Although it may seem strange, in Cairo products are also divided into sectors and, depending on what you are looking for, you will have to go to one place or another. If you want to buy clothes, food, perfumes, etc., the best option is to go to the Islamic area of Khan El-Khalili (Jan el-Jalili). If you are looking for spices, a good option is El Tahra Market. If you have a passion for jewellery, there are plenty of options around the Sabil Mosque. If in doubt, ask your hotel or someone reliable. They will surely be able to point you to the local shop that might be of most interest to you.
We must not forget to mention a very common custom at this type of destination: the art of haggling. In Egypt you will realise from the start that shopping always involves a ritual in which buyer and seller measure their cunning and convincing skills. Accepting the first price you are offered is usually paying over the odds, but you have to assess how much you are interested in the product and what its exchange value is. Sometimes long discussions start over a few pennies or cents.
Beautiful and varied Egyptian handicrafts
The main souvenirs you can buy in Cairo are handmade. In this segment you will find dozens of options, starting with the sought-after papyri. If the scrolls are genuine, the price is high, so be wary of those offered at a bargain price. You will also find beautiful objects made of wood, either in the form of boxes or furniture. If you like copper items, do not miss the chance to buy a vase or decorative plate carved by hand. Other good choices are ivory souvenirs, rugs or kilims, and clothing.
Free cancellation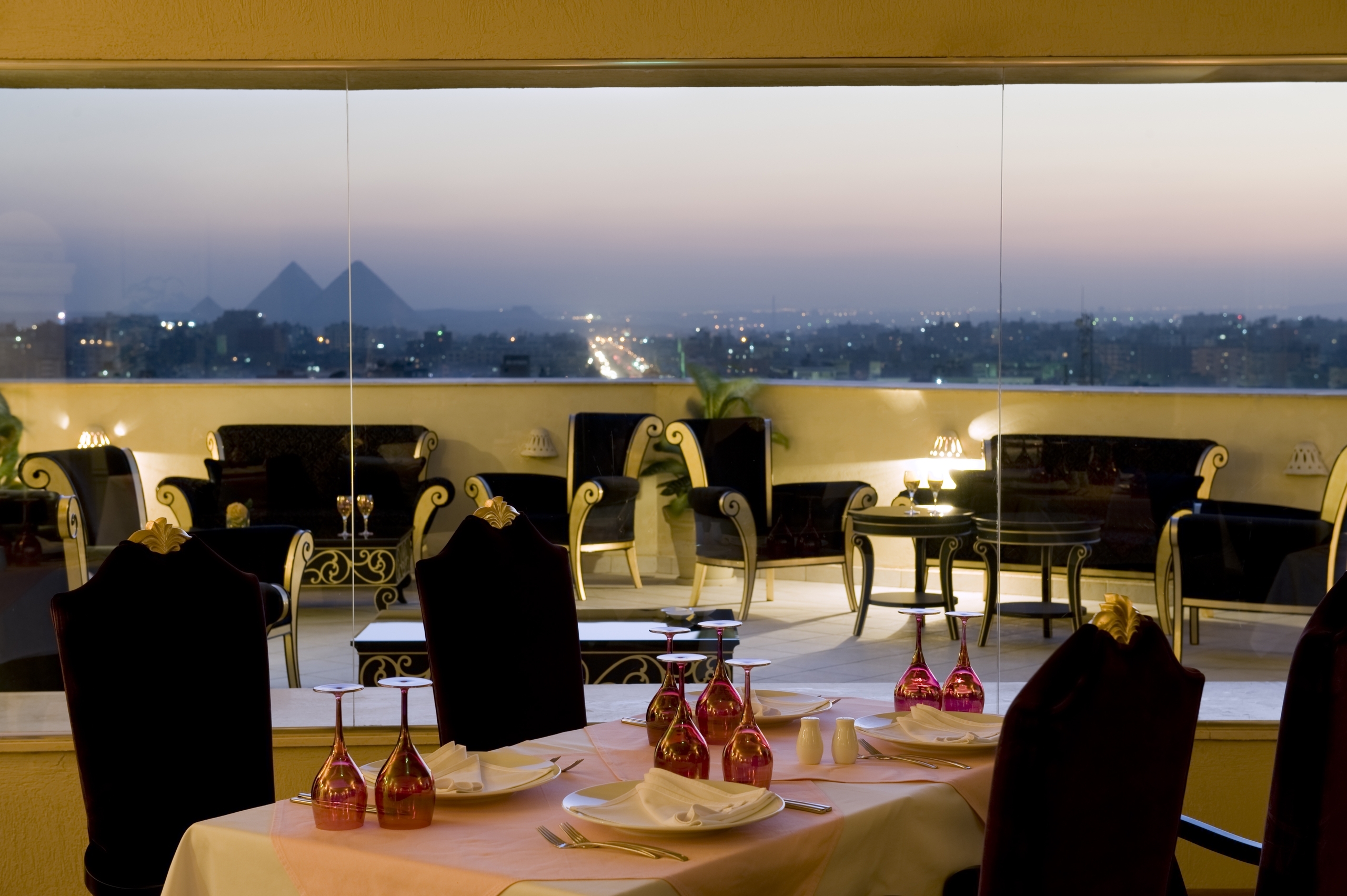 Jewellery, pendants and amulets
It is almost impossible to leave Cairo without buying a jewellery accessory for yourself or a loved one. Some items are as simple as a pendant in the form of a tablet on which your name is engraved with hieroglyphic images. Look closely at the item's hallmark to ensure the quality of the gold. Normally, several hours are required to do this, so leave it on order and ask for it to be taken to the hotel; this is a very common practice. If you prefer a silver pendant, you will also find dozens of models with filigree and inlays.
Also very common are bracelets or amulets with Egyptian scarabs, which are a very cheap gift and your friends will surely love them.
Alabaster, as used by the Pharaohs
Alabaster has a strong connection with the Pharaohs since most of the vessels during their reign were made of this material. Nowadays, it is very easy to find utensils, decorative objects, small sculptures, etc. that will be great souvenirs in your home. Make sure that they are handmade. Even if you pay a little more, it is worth buying something authentic.
Another material in demand is basalt. Since they may also try to cheat you, if they sell it to you as an original, try scratching it with your fingernail, if possible, since it is a similar stone but is not the original one.
Leather, purses, wallets and footwear
Other classic products commonly bought in Cairo include leather goods. With this material you will find numerous accessories such as purses, wallets, handbags and footwear. Our recommendation is to compare prices and qualities in several places and, if possible, buy from shops with a minimum guarantee. There is nothing funny about buying a pair of slippers and two days later the soles coming off (it happens).
Where to eat in Cairo
The dishes in Cairo are almost endless and for all budgets. You will find street stalls with delicious sandwiches as well as luxury hotels with restaurants run by top chefs. In between, there are others that are also great and have a lot of history such as Café Riche, where all kinds of artists and public figures have passed through. Its menu is essentially traditional with well-presented dishes. Another with an old-time feel is Felfela, where you can enjoy Egyptian cuisine and international dishes. One option we love is the Horus restaurant, located on the 12th floor of the Barceló Cairo Pyramids, which has a terrace overlooking the pyramids of Giza.
Where to stay in Cairo
Finding accommodation in the Egyptian capital without prior guidance is a difficult task but, if you want to be on the safe side, we recommend the Barceló Cairo Pyramids, a four-star hotel ideal for resting and recovering after a day of sightseeing. The hotel has been renovated and has 236 rooms of various categories, from superior to junior suites and family rooms. In its common areas you will find a swimming pool, a gym, a spa and a variety of restaurants and bars.
This hotel clearly has everything you need to enjoy a spectacular trip to Cairo.
Free cancellation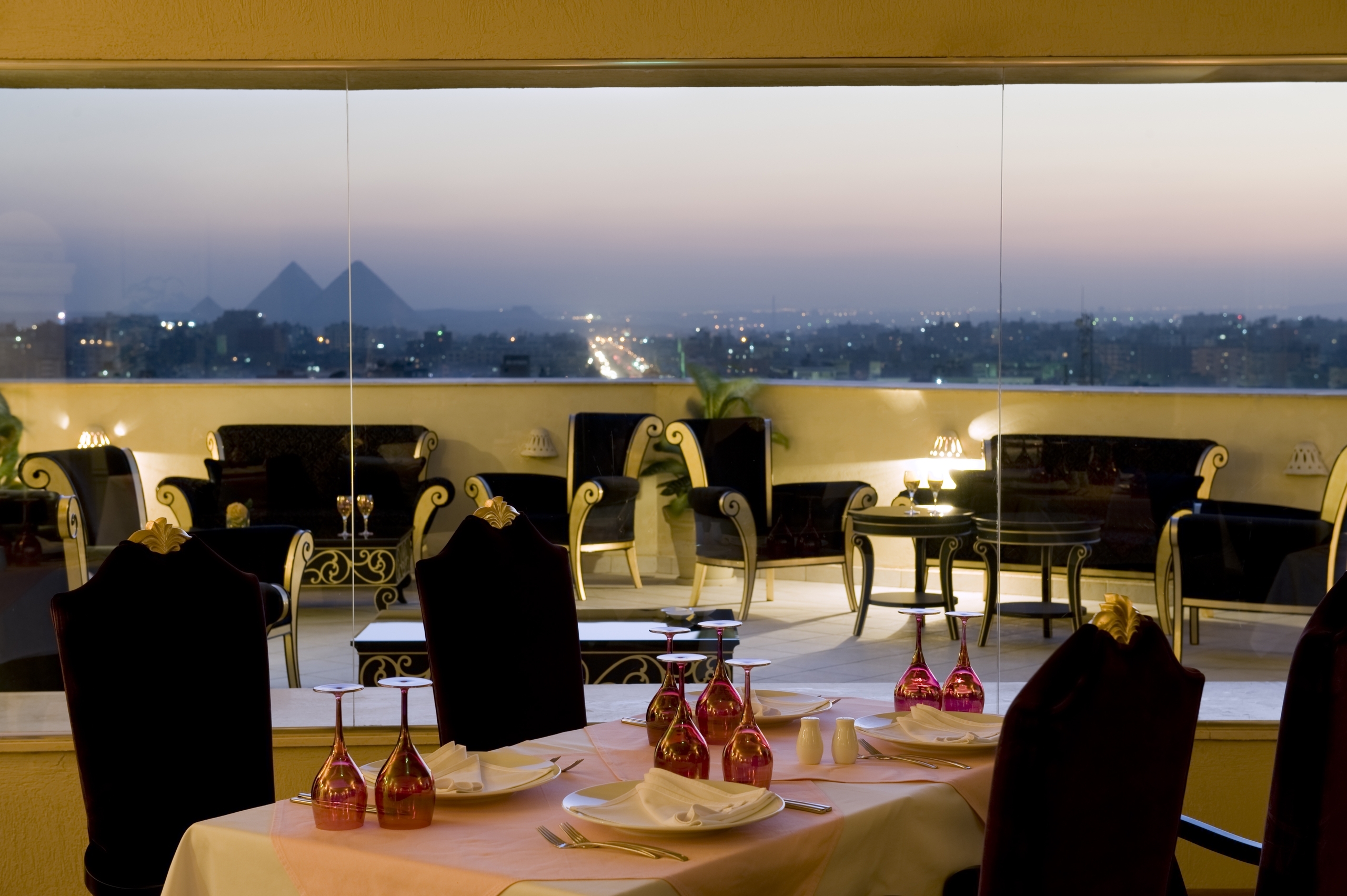 Frequently Asked Questions
What are the typical things to buy in Cairo?
In Cairo there are many objects that are often bought as souvenirs. They include papyri or scrolls, good luck scarabs, alabaster objects, handicrafts, pottery, leather goods and delicate gold pendants with carved hieroglyphs.
What are the typical souvenirs from Cairo?
There are two very typical souvenirs from Cairo: one is the papyrus or scroll with Egyptian motifs; and the other is the pendant with the name written in hieroglyphics. Both are quality souvenirs but you can also buy various handicrafts and scarabs, which are cheaper.
Related
plans