Milan Fashion Week:
Italy's great clothing show
For two weeks a year, Milan launches the spring-summer and autumn-winter collections, dressed in its finest Gucci, Prada, Dolce & Gabbana, Armani, Fendi, Moschino… Only a privileged few are able to attend the runways shows of Milan Fashion Week (also known by the abbreviation MFW), with the front rows reserved for muses, celebrities and the media.
From Piazza del Duomo to Teatro alla Scalla, the city lives and breathes fashion. Photographers crowd the streets to capture the best street style shots, as many believe that the real catwalk of the twenty-first century is somewhere else entirely, i.e. the street.
Discover the venues, runway shows and places to be seen at during Milan Fashion Week!
Origins of Milan Fashion Week
There are four world-renowned fashion capitals: Paris, New York, Milan and London, in order of importance.
If there is one key year for Italian fashion, it is 1958, when the Camara Nazionale della Moda Italiana began to coordinate the event as well as to promote the fashion business in the country. At the same time, the city of Milan was prospering industrially and economically, becoming the centre of Italian design. Its importance became such that many famous designers, such as Giorgio Armani and Gianni Versace, settled there in the 1960s and 1980s to produce and market their designs. Attracted by the fledgling businesses, magazines also set their sights on Milan, such as Vogue Italia, which set up its headquarters there in 1961.
But Italian fashion's true innovation was the development of prêt-à-porter garments, which is nothing more than the industrialisation and mass production of clothing. Accustomed to Parisian haute couture, which was affordable only to very few, Milan brought about a true revolution by democratising fashion.
For decades, Milan Fashion Week therefore takes place after New York and London, and before Paris, the city where the busy period culminates. A total of eight weeks a year are spread between two points in time: the spring-summer season, which starts in September and ends in October, and the autumn-winter season, which takes places between February and March.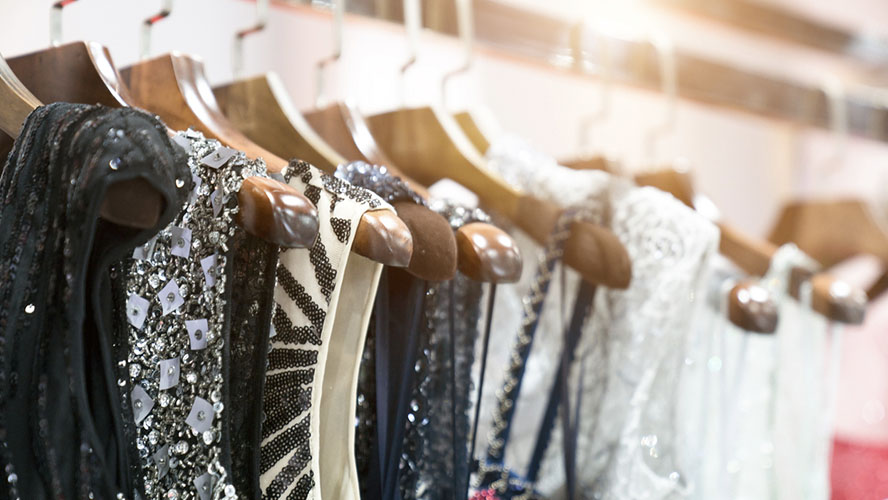 Milan Fashion Week venues
For one week, the city becomes a catwalk by day, cultural events taking place one after the other, and one endless party by night: runway shows, presentations, exhibitions, retrospectives… Shops, museums, palaces, event spaces and even restaurants and fashion establishments join forces to make for a unique seven days.
If you are travelling to Milan to coincide with Milan Fashion week, take note of the districts, neighbourhoods and venues that you should not miss:
Urban spaces
If there is one thing that characterises Milan Fashion Week, it is that the shows take place in a variety of different venues: it is an event in which designers strive for originality and to stand out when it comes to choosing locations. No longer satisfied with just their models walking the runways, brands strive to create a true spectacle that is at one with the space.
Palaces, universities, museums, squares and gardens change their purpose for several days, hosting runway shows and fashion presentations. Max Mara has shown at Bocconi University, for example, Bottega Veneta has used the Accademia di Belle Arti di Brera (link to Brera Milan) as its venue for several years, and Piazza della Scala (internal link) is often a meeting point for important events and galas.
Fondazione Prada
In 2015, a former distillery in Milan was converted into Prada's design headquarters, idea lab and art complex (it houses the art collection of Miuccia Prada and her husband, Patrizio Bertelli).
During MFW, you can catch the Prada show, which, as you would expect, takes place here. Throughout the rest of the year, however, it's also worth setting some time aside for a visit. Made up of seven buildings, the complex consists of a bar inspired by old Milanese cafés, a Haunted House covered in gold leaf and even a cinema. We assure you that a visit will not leave you disappointed.
Quadrilatero della Moda
There are four streets that define luxury, style and shopping in Milan: Via Montenapoleone (link to Via Montenapoleone) (considered one of the most expensive streets in the world), Via Alessandro Manzoni, Via della Spiga and Corso Venezia. The pioneers that first settled in this Quadrilatero della Moda, as this area north of Milan is known, were three of the most important designers: Giorgio Armani, Gianni Versace and Dolce & Gabbana.
Whether you love shopping or not, it's worth a visit to enjoy the atmosphere, taking in the street style, designer window displays, the luxury cars and the best of Italian and international fashion.
The Mall, at Piazza Lina Bo Bardi, 1.
A short walk from Repubblica metro station is The Mall, a large shopping centre and building that hosts events. Sportmax and Alberta Ferretti have both held their shows in the space, where you can also do some shopping (link to shopping in Milan) (or at least some window shopping) at its luxury outlet shops.
The coolest places to go during Milan Fashion Week
If you want to know where to have lunch or dinner and where to go out partying in Milan, the following recommendations will make sure you have a good time. And, who knows, you might even bump into a few models, designers or influencers.
10 Corso Como (link to Corso Como) is a multi-purpose space where fashion, art, music, food and design come together, in a magical corner in the heart of the city. It has become an icon and is a popular spot for a light bite or to enjoy Milan's famous aperitifs.
Marchesi 1824 is another must. Situated in Galleria Vittorio Emanuelle (link to Galleria Vittorio Emmanuele) and on Via Montenapoleone, this pastry shop never disappoints. Enjoying breakfast or a snack here is a classic that you cannot miss on your next trip to Milan.
For something a little healthier, head to Soulgreen (Porta Nuova area), which serves vegetarian and vegan options, in a totally instagrammable interior.
We've already mentioned Fondazione Prada, but Bar Luce, designed by the film director Wes Anderson, deserves a chapter of its own. Its décor will transport you to the look and style of his most famous films, such as the The Grand Budapest Hotel.
Related
plans