Where to eat in Tangier,
Enjoy Moroccan gastronomy.
There is no doubt about it. Moroccan gastronomy is the result of a tradition that has been simmering on the stove for centuries. It is worth delving into the flavors, aromas and textures of the typical dishes offered on the menu of restaurants in Tangier. Prepare your taste buds to enjoy emblematic recipes and, in this way, get into the identity of this northern Moroccan city.
Some say that a country (or a city) is not well known until you have tasted its typical food. So do not have any prejudice when ordering a good couscous because you will enjoy a lot and you will remember famous dishes of Spanish cuisine, such as cocido madrileño. Harira soup is another classic that you have to eat in Tangier. You will find it in any market or traditional restaurant. It is also a must to try a chicken or lamb tajine or a vegetable tajine. Normally, at lunchtime, you will also be served, as a starter, a salad or eggplant zalaouk. You will surely enjoy tasting the typical food of Tangier.
Typical dishes to eat in Tangier
You have a wide range of possibilities for your palate, but we invite you to try some emblematic dishes of the gastronomy of northern Morocco and, specifically, Tangier. You should know that the typical food of Tangier does not lack certain ingredients, such as filo pastry, spices, cereals, almonds, wood-fired bread and honey, as well as seafood, fish, chicken and lamb.
Free cancellation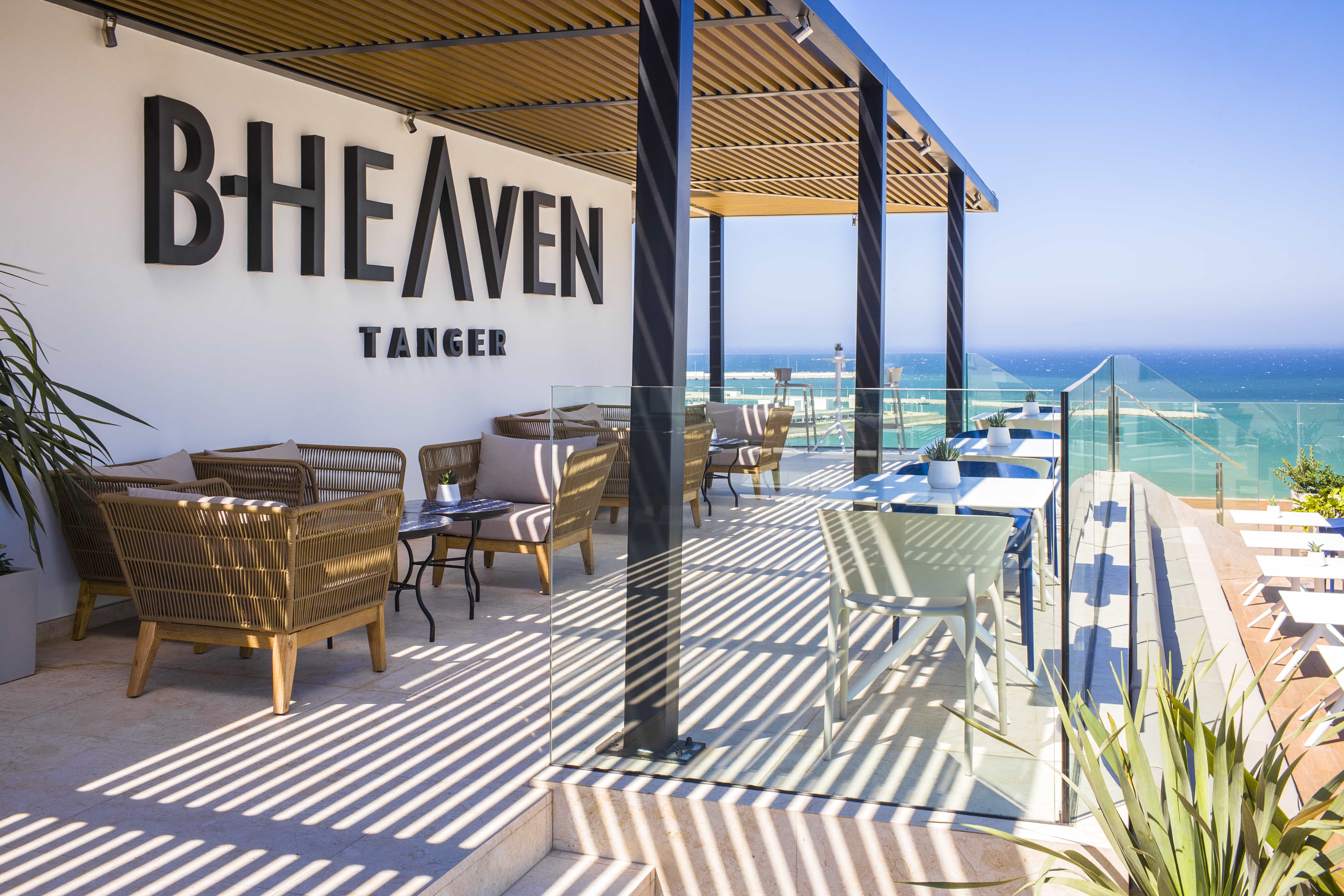 What are the typical dishes that you have to try if you go to Tangier on a sightseeing trip? Of course, the iconic couscous, where semolina seed is mixed with chicken meat and a vegetable stew; tajin, which can be made with chicken, lamb or vegetables and semolina; hummus, a paste made with chickpeas, olive oil, lemon and tahini that is usually eaten with pita bread; maakouda, a kind of appetizer that you will find in street stalls; chicken with almonds, cooked with turmeric, garlic, almonds, parsley, paprika and cumin; pastella, a puff pastry stuffed with pigeon, pigeon or partridge and dried fruits; bissara, a puree made with broad beans and a touch of olive oil; kefta, a preparation of minced meat and garlic, onion, pine nuts, paprika, cumin and olive oil; or eggplant zaalouk, one of the tastiest salads in northern Morocco.
Selection of restaurants in Tangier
There are many types of restaurants in Morocco, so you should make a selection according to your budget, tastes and characteristics of the place. Do not forget that Tangier receives many tourists a year and the city is prepared to entertain the visitor culinarily. We help you with several recommendations of places where you will have, for sure, a pleasant experience:
Hammadi (Rue de la Kasbah, 2). This restaurant-bar of Moroccan cuisine is an obligatory stop in the medina. It is one of the most famous places in Tangier. The menu of the Hammadi restaurant in Tangier is varied, here you will find the most famous dishes of Moroccan food and its proposals are rich.
Le Saveur du Poisson (Escalier Waller, 2). Traditional restaurant with a closed menu that includes dishes of the typical gastronomy of Tangier. It has a terrace and here the portions are served in clay dishes and are very abundant. It is very valued by the Tangerines, so you will not feel like a tourist more.
Jardin L'Ocean (Plage Sidi Kacem). Located on the beach, facing the Atlantic, it is one of the most famous restaurants in Tangier. It offers a refined Mediterranean cuisine and specializes in seafood and fish. It has a very pleasant atmosphere and is very close to the Caves of Hercules.
El Tangerino (Boulevard Mohamed VI, 186). It is one of the best restaurants to eat fish in Tangier, as it is of first quality. It also has Spanish cuisine dishes. It offers grilled squid and sea bass and delicious homemade desserts. It is a very cozy place and the value for money is good.
El Morocco Club (Place du Tabor, Kasbah). The gastronomic proposal is based on traditional Moroccan cuisine. The place is nice and is in the heart of Tangier. Its decoration is reminiscent of the old New York jazz clubs. Here you can try couscous, squid, fish risotto, sea bream ceviche or tuna tataki.
Selection of coffees in Tangier
If you prefer to eat in an informal way and immerse yourself in a local atmosphere, direct your steps to one of the typical Tangier cafes. They are very nice and from their tables you can soak up the real life of the city. We suggest you some of them:
Café Hafa (Rue Hafa). Located on a cliff with incredible views of the strait, this century-old café has hosted great celebrities of music, art and literature, from The Rolling Stones, Paul Bowles and William S. Burroughs to Luis Eduardo Aute. You can eat in one of its beautiful terraces evoking those glorious times.
Gran Café de París (Pl. de France). Located opposite the French Consulate, this is also where the writers who made Café Hafa famous (Paul and Jane Bowles, Genet, Capote, Tennessee Williams, Burroughs…), as well as World War II spies, used to meet. Built in 1920, this place, where time seems to have stood still, is the ideal place for a light drink.
Gran Café Central (Zoco Chico). Founded in 1813 in the heart of the medina, the Grand Central Café was also a stop for intellectuals and bohemians from Europe and America. Here you can eat and, at the same time, take the pulse of the life of the old city. It has a terrace and its mint teas are famous.
Where to sleep in Tangier
The best place to sleep in Tangier is, for its unbeatable location and value for money, the Barceló Tánger hotel. It is an accommodation in the center of the city, in the most touristic and renovated area, with panoramic sea views and very close to the beach. It has 138 rooms with all kinds of amenities and its gastronomic offer includes an international cuisine restaurant, a snack bar and a cafeteria. It also has a large outdoor swimming pool and a pub that often features live music. The Barceló Tangier will allow you to enjoy this city to the fullest and live an experience you will not forget, no matter if you go with your family, as a couple or with a group of friends. From here, you can schedule excursions in the surrounding area and an afternoon (or morning) of shopping in Tangier (Morocco).
Free cancellation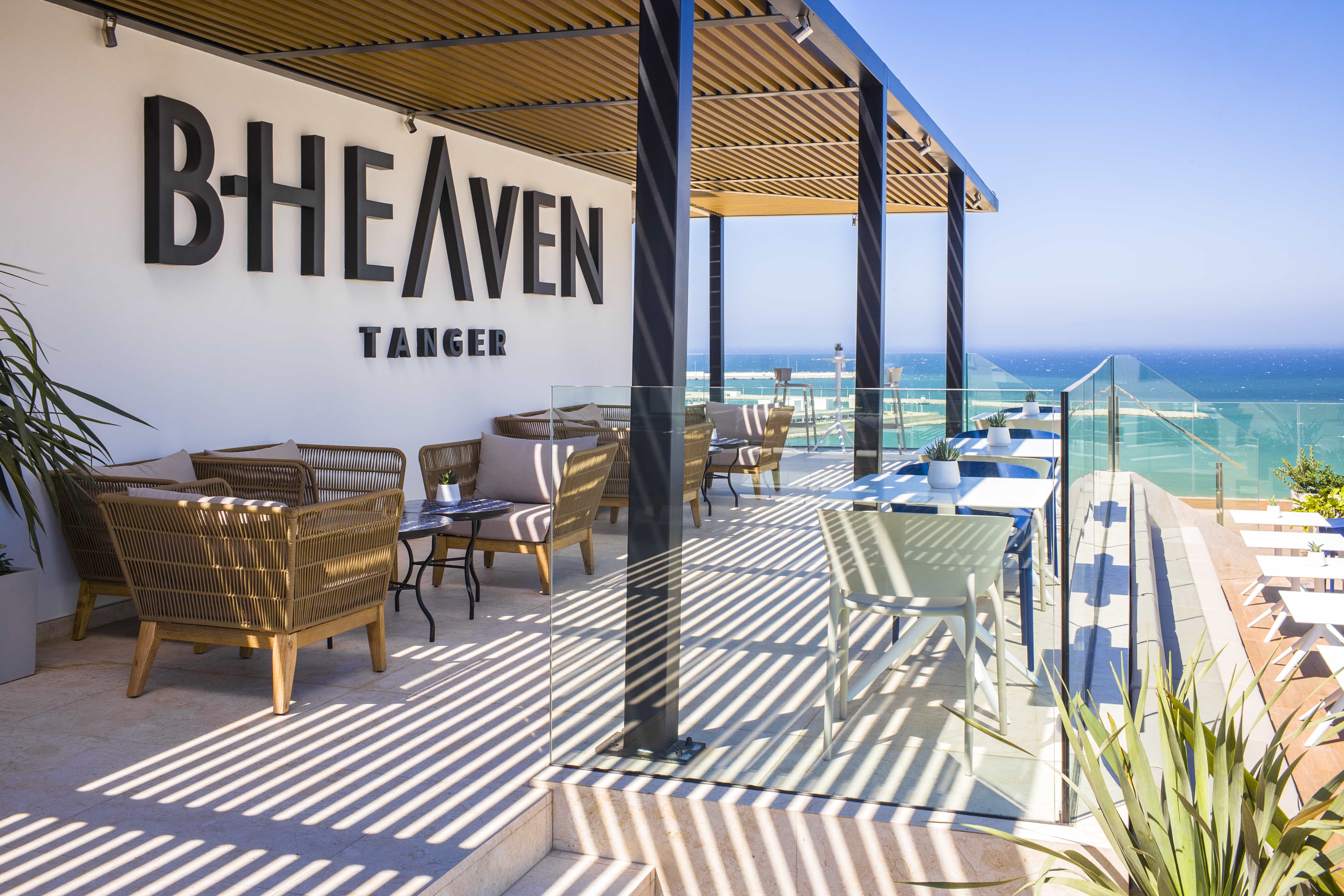 Frequently Asked Questions
What are the best restaurants in Tangier?
The best restaurants in Tangier are those that offer the best traditional Moroccan cuisine in a friendly atmosphere. We recommend Le Saveur du Poisson, Jardin L'Ocean, El Tangerino, El Morocco Club and Hammadi.
What to eat in Tangier typical of the area?
There are many typical dishes in Tangier that you must taste: couscous, tajin, hummus, maakouda, meat skewers, chicken with almonds, pastilla, bissara, kefta or zaalouk.
What is the restaurant area in Tangier?
Traditional Moroccan restaurants abound in the medina and in the Grand Socco square. In the modern city, there are also international restaurants.
Related
plans