What to see in Madeira:
the great garden of the Atlantic
Madeira is the name given to both the archipelago and the Portuguese island situated in the middle of the Atlantic Ocean. The region that can easily go unnoticed when looking on a globe is situated 1,000 kilometres south-west of Lisbon, 450 kilometres from the Canary Islands and about 500 kilometres from the African coast. Although the largest island, Madeira, is the most well known, the island group actually consists of eight islands (only two are inhabited). The islands are mountainous – reaching a height of over 1,800 metres at some of its highest peaks – and boast tall cliffs and thin strips of beaches. Their rugged geography, lush vegetation and network of trails make them a real magnet for nature lovers and fans of adventure.
To tour Madeira and get to know its main attractions, at least five days are required, which can be divided between enjoying everything that its capital city, Funchal, has to offer, the numerous villages scattered around the island, such as Santana and Curral das Freiras, and the nature. The most common routes and hikes lead to laurel forests, nature reserves and a mountain range dotted with high peaks.
Funchal: capital of Madeira
Funchal is the capital city, the most common entry point to the archipelago and one of the places that must be visited in Madeira. It is also the most urban place in the islands, despite its small size. Strolling through its streets and squares is like strolling through mainland Portugal, with its cobblestone streets and buildings that are a reminder of prosperous times.
Free cancellation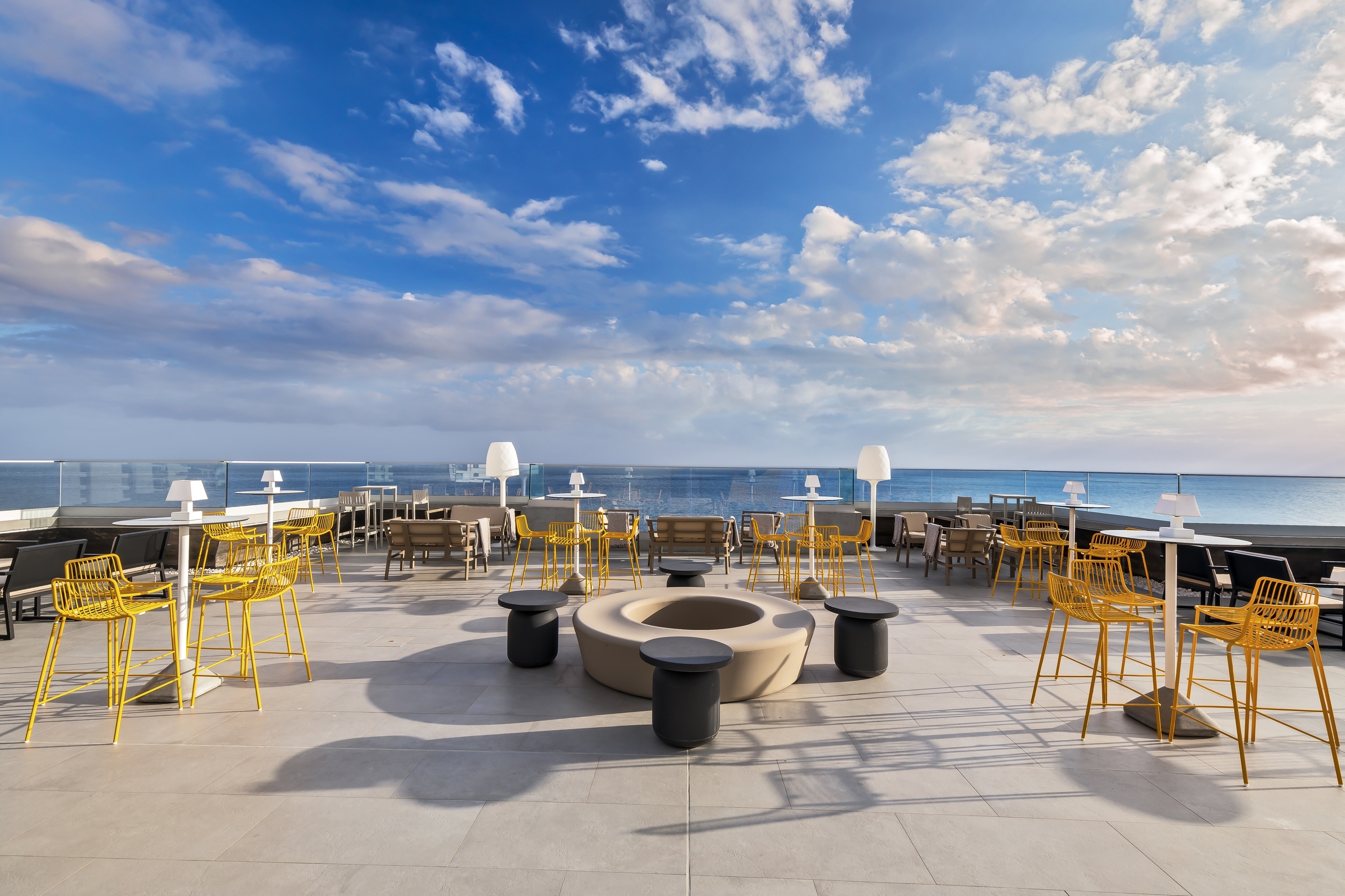 Must-do experiences in the city include visiting Dos Lavradores market, a universe of colour where tropical fruits are the star of the show, exploring the Old Zone, home to countless restaurants and where the Painted Doors project has been launched, and riding down the hill in a wicker basket. Fun and exciting.
Seixal: a taste of the sea
The town of Seixal, which belongs to the council of Porto Moniz, has one attraction that no visitor wishes to miss out on: its natural pools. As the island of Madeira is not particularly known for large beaches, it is common to seek out places with calm waters where you can take a dip and enjoy the surroundings. The pools of Seixal are spectacular, surrounded by rocky formations, with crystal clear water that is a true delight. What's more, they are free to use.
Machico: a golden beach
The municipality of Machico, around 22 kilometres from Funchal, is one of Madeira's most historic sites, since it was here that Gonçalves Zarco and Tristão Vaz Teixeira disembarked in 1419. It is not clear, however, if that was when Madeira was 'discovered', since it seems a century prior Robert Machim and Ana d'Arfet had already passed through there… In Machico, one of the municipality's five parishes, you will find the beautiful Banda de Além beach, which has lovely golden sand brought from Morocco.
Porto Moniz and its pools
This is another place in Madeira that must be visited in order to feel the energy of the ocean, since the town has some fantastic natural pools. The pools, which are filled by the waters of the Atlantic, provide clean, pure water that follows the rhythm of the tides. For a long time, getting to Porto Moniz was an odyssey, but after the Second World War a road was built connecting it with São Vicente, which, if driving by car, offers impressive panoramic views.
Santana: traditional architecture
Situated in the north of the island of Madeira, the municipality of Santana remained isolated for a long time, which meant that its way of life, architecture and traditions were preserved to a larger extent than in the rest of the region. For this reason, one of the things that should not be missed in Madeira is visiting this slice of the island to admire its traditional, colourful houses with their characteristic thatched roofs. Its natural heritage is also so outstanding that it was even recognised in 2011 as a Biosphere Reserve by UNESCO.
Curral das Freiras
The picturesque hamlet of Curral das Freiras is nestled in a magnificent valley watched over by towering mountains. It is well worth making a previous stop, when travelling from Câmara de Lobos, to see the panoramic views of the village and the beautiful landscape. Once there, to stroll through its few streets, featuring a church, a few crafts shops and an excellent restaurant with a menu that includes a host of dishes with chestnuts as a key ingredient.
Porto Santo: the tranquil island
The other inhabited island in the Madeira archipelago is Porto Santo. Although it is not very large, it has a ferry that connects it daily with its big sister island as well as an international airport. In its capital, Vila Baleira, you can visit the Christopher Columbus House Museum, which tells the story of the discovery of the island in 1418 and part of its history. Nature has blessed Porto Santo with beautiful beaches with fine sand, the largest being in the capital, and attractive places to visit.
Madeira's beaches
Although the beaches are not the main reason to visit Madeira as they are not as spectacular as those on other islands, they are nonetheless well worth a visit. The most beautiful golden beaches are in Porto Santo, but you can also visit others with a wider, more volcanic appearance on the island of Madeira. Close to Funchal you will find the beaches of Formosa, São Tiago and Gorgulho; in the south-west of the island, Ribeira Brava, Calheta and Jardim do Mar; in the north-west Ribeira da Janela and Laje; in the north-east, Lagoa Porto da Cruz beach; and in the east, Machico and Prainha.
Hiking routes
Hiking is one of the things that must be experienced in Madeira, according to each person's level. It may seem surprising but the main island has 2,500 kilometres of trails and levadas (channels through which water was diverted for irrigation purposes). The hiking trails lead through landscapes as varied as areas with cliffs, the depths of a laurel forest and the crater of a volcano. The best way to discover Madeira's magnificent mountains is to walk through its interior.
Where to sleep in Madeira
A trip to Madeira requires accommodation that allows you to rest and recharge your batteries for the next day's activities. One spectacular option is the Allegro Madeira, a four-star adults-only hotel that is completely renovated with a modern aesthetic, offering beautiful views of the Atlantic Ocean and Funchal. It is located in the Lido area, a few minutes from the centre of the capital, and has 124 spacious rooms.
The Allegro Madeira's facilities include restaurants, bars, a wellness centre, a gym and a spectacular Rooftop Bar 360 where you can have a cocktail at sunset. And all this with the benefit of an adults-only hotel for extra tranquillity.
Free cancellation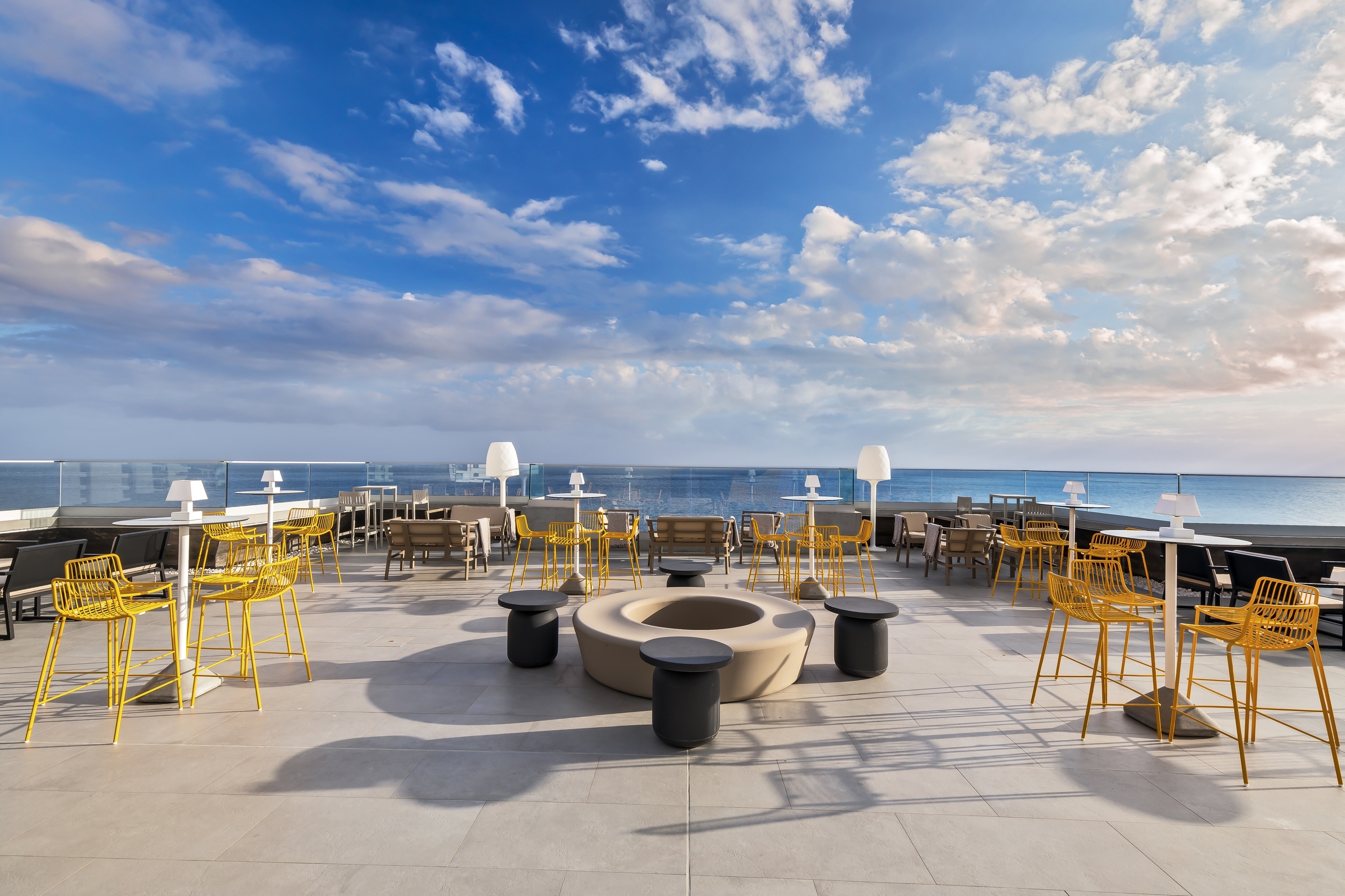 Frequently Asked Questions
What are the must-see sights in Madeira?
On a trip to Madeira, must-see sights include Funchal, the island's capital; Santana, with its unique thatched-roof homes; Câmara do Lobos, a town with a lovely port; Curral das Freiras, in an incredible valley; and the natural pools of Seixal and Porto Moniz.
Where are good places to eat in Madeira?
In Funchal, the island's capital, you will find spectacular restaurants such as Kampo, the Design Centre Nini Andrade and Il Gallo d'Oro, which has two Michelin stars. In the rest of the island, the quality of the restaurant Santo Antonio, in Câmara do Lobos, and Sabores do Curral, in Curral das Freiras, particularly stand out.
What should I take into account on a trip to Madeira?
On a trip to Madeira you should bear in mind that it is not a typical island with golden sand but that its main attraction is nature. Be sure to take hiking boots and a raincoat to go into the mountains. And be prepared to eat delicious Portuguese cuisine.
Related
plans